With lockdown easings and people slowly returning to their offices it seems as though we might be on our way to the next phase of the current pandemic; reopening up deals in limbo, repositioning the worst hit assets and assessing buying opportunities. Unlike any other crisis, COVID-19 has changed the playing field of real estate and capital markets - where do we stand now and how can we prepare for the future?

This eMeeting will focus on how to reopen the UK & Ireland Real Estate Capital Markets. Where, what and when will opportunities start to appear in the markets and how will the risk curve evolve?.
UK & Ireland Real Estate Post Lockdown
A Grand Reopening or Deal Drag?
This discussion will touch on:
Domestic & Cross Border Capital Flows 
Re-Opening Deal Flow
Portfolio & Asset Valuations - When to know the new pricing strategies?
Core & Core+ - Are we going up the risk curve?
Distressed Opportunities - Too early or full steam ahead?
Gov & BoE - Mapping fiscal stimulus
Lending & Financing - Any dry powder to spend?
Ultra Low Interest Rates Will Be The Norm - What strategies to find value?

Brandon
Founding PartnerCastleforge Partners
UK
Brandon co-founded Castleforge Partners (formerly Mercer Real Estate Partners) in July 2010. Prior to founding Castleforge, Brandon worked for Westbrook Partners and Morgan Stanley Real Estate. Brandon has been involved in transacting over £1.5b of Real Estate asset value across the U.S. and Western Europe and has experience as both an advisor and an investor across a diverse range of investment types and asset classes. Castleforge Partners has recently completed raising CFP II, a £235 million discretionary fund that invests in value add / opportunistic real estate on behalf of US, UK, and European institutional investors.

James
Partner at TPG Real EstateTPG Real Estate
UK
Mr. Piper is a Partner based in London and a member of TPG Real Estate's Investment Committee. Prior to joining TPG, he was a Partner in the Real Estate Group at Ares Management, where he spent 12 years, before which he was a member of the European Mergers & Acquisitions Group at Credit Suisse. He received a Masters degree in Physics from the University of Cambridge, where he graduated with First Class Honours. Mr. Piper serves on the board of Arlington Business Parks, a UK-based owner and manager of high quality office parks. He is also a trustee of the Royal Trinity Hospice, a charity providing care and support for those with life-limiting conditions in London.

Kevin
Co-Head of Real Estate UKICG Longbow
UK
Kevin is joint managing partner and a Board and Investment Committee member responsible for investment strategy and loan origination. Prior to establishing ICG-Longbow Kevin was a founding member of GMAC's UK Commercial Mortgage business which was established in 2002. ICG-Longbow's investors benefit from our sole focus on the UK market which ensures that we have a deep local market knowledge, intimate understanding of the key UK real estate sub-markets and a local operating presence. Through our client funds we structure and provide senior, mezzanine and whole loans to the UK's commercial property sector.

Lloyd
Managing PartnerYoo Capital
UK
Mr. Lee serves as Managing Partner of Yoo Capital, where he has been responsible for the investment strategy, origination, structuring of $1.2 billion in investments since 2011. In 2016, the firm raised $200M of long-term capital commitments from German institutional investors which is currently being invested. Since inception, Mr. Lee has led on the realization on over 1.0 million square feet of investments across Central London on behalf of the firm.

Lorcain
Head of LendingStarwood Capital
UK
Lorcain Egan is Head of Lending, Europe for Starwood. Mr. Egan is responsible for debt origination and asset management for Starwood's lending platform in Europe. Since joining Starwood in 2013, Mr. Egan has structured and executed financings totaling $1.8bn and whilst working in Capital Markets for Starwood between 2013 and 2017 he secured $4.4bn of financing for Starwood's equity acquisitions across Europe. Prior to joining Starwood Capital, Mr. Egan was a Vice President at Barclays Bank where he worked in their Structured Property, Debt Finance team. In this team, Mr. Egan focused on originating real estate debt opportunities for Barclays. Mr. Egan holds a degree in Law & Economics from the University of Ulster.

Owen
ChairmanLGL Trustees
UK
Owen qualified as a Chartered Accountant with Price Waterhouse in Dublin, and also worked with them in Johannesburg and Jersey. He acts for a number of clients investing into the UK and Europe. His clients include sovereign funds, real estate funds, club deals and high net worth families. Assets within the portfolios include offices, retail, shopping centres, retail parks, industrial parks and residential. He has been involved in a number of high profile developments including The Shard and has built a strong understanding of the development process. He adopts a commercial pro-active approach to the management of client structures and works closely with clients' legal, tax and real estate advisors.

Peter
Executive DirectorWimmer Family Office
UK
Peter Plaut is an Executive Director at Wimmer Family Office focused on origination, researching and structuring private debt and equity transactions across a broad range of industries including specializing in real estate across the residential, office and hotel and hospitality sectors. Minimum transaction size is $100mm to well over $1 billion. Mr. Plaut is consistently recognized as a leader in the industry. Among his many achievements and awards, he was ranked as one of the Top 20 Rising Stars of Hedge Funds during the 2008 financial crisis –a recognition of his ability to manage through crisis and create positive investment opportunities in all environments.

Rebekah
Head of Business DevelopmentMarcol Group
UK
Rebekah heads Business Development at MARCOL, a UK family office and investment firm, to introduce new business growth opportunities and investor relationships across a diverse range of sectors in private equity and real estate.Prior to joining MARCOL, Rebekah worked at M7 as Divisional Director in the investor relations and capital raising team. Previously, she held various senior roles at CBRE in New York and London before moving to Cushman & Wakefield as a Partner in the London-based cross border capital markets team with primary responsibility for capital flows from North America into Europe.
Participation is restricted to Club Members and eMembers.
If you would prefer to contact us by email, please send to [email protected].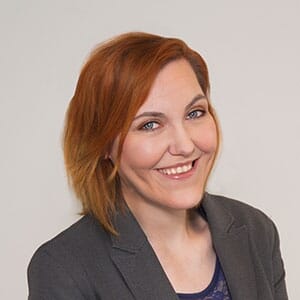 Kirsty
Senior Director - USA, Europe & Global ResearchGRI Club
I have over 10 year's experience in conference production; 7 of which have been in the real estate, venture capital and private equity sectors. I am particularly passionate about BTR, light industrial, global geopolitical and social disruption. At GRI Club, I lead our production team across Europe to develop meaningful events and club meetings for our members.

Need help?
WhatsApp Assistance
Monday to Friday - 8:30 a.m. to 6:00 p.m.