The Green Revolution in Retail Properties – Sustainability at the top of global agenda
Wednesday, December 7th
3 - 4 PM | Greenwich Time (GMT +0)
Join the event by applying for a courtesy membership.
This membership will grant you
free access to our global community
, allowing you to connect with
more than 10K members
, as well as to participate
unlimitedly in our courtesy online events
.
Successful registration
85 people are attending
Credit: sarymsakov.com / Adobe Stock
GRI Club's Global Committees set the professional standard for peer-to-peer knowledge sharing in order to identify new trends, capitalise on growth opportunities and aid deal flow discovery worldwide.
Curated purely by members, spanning 80+ countries, and across all asset classes, this global committee meets every alternate month via zoom to share the current sentiment, investment appetite and debate where the market is going.
Participation is open and welcome to all GRI Club Members, under the wing of the specific committee chapter. Be part of the global dynamic exchange and always be present for the opportune moments in your asset and region.
The Green Revolution in Retail Properties – Sustainability at the Top of Global Agenda
How the pressure for an ESG agenda is impacting the retail real estate industry?  
Uncovering Occupiers and Landlords Environmental Initiatives in 2022 and beyond
Impact Investing – Is it possible to bring rigour and accountability to ESG?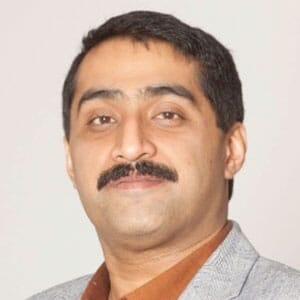 Country Managing Director - IndiaTaurus Investment
Mauritius
As Country Managing Director, Ajay is responsible for end-to-end management of all investments in India and leads Taurus India' team of highly experienced real estate professionals. He builds and manages relationships with global investors as well as development partners to deliver world-class projects across the country. Ajay has more than fifteen years of professional and academic experience in a variety of markets in India and in the United States. Among the projects that he is currently leading is the development of a 5.5 million square foot, office-and-retail-centric, mixed use development.

Senior Partner Strategic Advisory, Board Vice PresidentColliers
Poland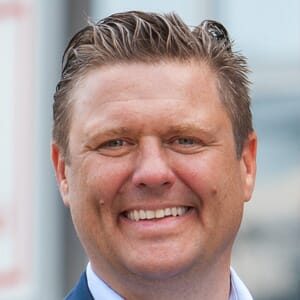 Director, Head of Investor RelationsKaufland
Germany
Dr. Angelus Bernreuther has been with Kaufland since 2017, currently responsible for relationship management with institutional investors and the real estate industry in Germany. Before that he was head of location research and international clients for BBE Handelsberatung GmbH & in municipal consulting. Studies in geography at the University of Bayreuth as well as an additional real estate studies course at EIPOS at the TU Dresden laid the foundation for his activities in market research, location evaluation and project development for retail properties. He has many years of expertise in retail and real estate topics, gives lectures on leading congresses on current challenges and publishes specialist articles.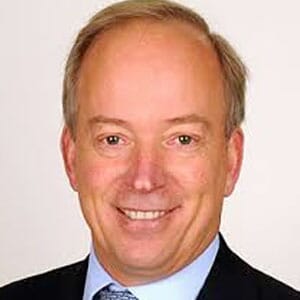 ChairmanPradera
United Kingdom
Co-founder and now Chairman of a specialist shopping centre and retail park operating partner, asset and investment management company active in Continental Europe, China and the U.K.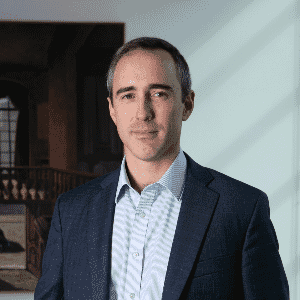 CEOParque Arauco
Chile
Eduardo Pérez Marchant is the CEO of Parque Arauco, a leading retail real estate company in Latin America with more than USD 3 billions in real estate assets. Mr. Pérez Marchant joined Parque Arauco in 2013 as Corporate Finance Manager, was named CEO of Parque Arauco Colombia in 2017, CEO of the International Division (Perú and Colombia) in 2019 and CEO of Parque Arauco in 2022. MBA and MPP from the University of Chicago. Before Parque Arauco, Eduardo was a consultant at McKinsey & Company and before that he worked as portfolio manager for Santander Asset Management.
Sponsorship opportunities
GRI eMeetings offers a unique opportunity for companies to raise their profile in front of the most senior executives of the Real Estate industry worldwide.
Contact our team and check the sponsorship and exposure opportunities according to the strategy of your company.

Sponsorship Opportunities
Include your information below to apply for sponsorship opportunities
Successful registration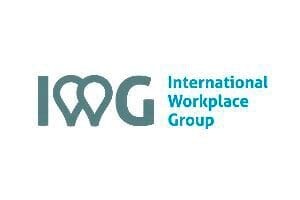 Switzerland
IWG is the leading global workspace provider with more than 3300 business centers across the globe. IWG has built an unparalleled network of office, co-working and meeting spaces for companies to use in every city in the world. Through our network of workspaces, IWG enables businesses to enhance productivity and connect over 2.5 million like-minded professionals.
Confirmed Participants

CDO & PartnerAconsa
Mexico

CEO PolandEquilis Poland
Poland

Warszawa | Poland
Equilis, founded in 2006, a Belgium developer active in 7 European countries is a part of a larger investment group. We focus on development of retail, mix-use and residential projects. To date Equilis has completed 271,000 sq.m. of retail and commercial space, 832 housing units. Currently with 500 M ongoing investments, incl. over 2,000 residential units and 215,000 sq.m. of commercial space.
This event is exclusive for GRI members.