The ESG Agenda in Logistics Real Estate– Making the marginal the pivotal

Wednesday, November 16th
3 - 4pm | Greenwich Mean Time (GMT+0)
Join the event by applying for a courtesy membership.
This membership will grant you
free access to our global community
, allowing you to connect with
more than 10K members
, as well as to participate
unlimitedly in our courtesy online events
.
Successful registration
42 people are attending
Credit: Александр Байдук / Adobe Stock
GRI Club's Global Committees set the professional standard for peer-to-peer knowledge sharing in order to identify new trends, capitalise on growth opportunities and aid dealflow discovery worldwide.
Curated purely by members, spanning 80+ countries, and across all asset classes, each global committee meets once per month via zoom to share current sentiment, investment appetite and debate where the market is going.
This month's Committee meeting will take a closer look at ESG strategies in the global light industrial & logistics real estate market. Focusing on the importance of health & wellbeing factors post pandemic, how important ESG strategies will be across warehouse design and investment decisions, as well as to understand how to measure relevant indicators and how ESG can impact yields and risk return considerations.
Thursday, November 16th
2023
Close
See complete schedule
The ESG Agenda in Logistics Real Estate – Making the Marginal the Pivotal
Sustainability Certifications for Logistics' Platforms – Exploring different ways to improve environmental and labour standards
Green Design and Construction Techniques – Best practices and innovations across industry-leaders
Top of Mind – Sustainability as the new tangible-price factor?

Global Capital Markets Head, Real Estate SolutionsDHL
United Kingdom
Ben is an experienced property professional having worked on both the principal and advisory side of the commercial property markets in the UK, Europe and within the Emerging Markets. He has a deep knowledge of fund and asset management (UK and Europe) and investment management (UK, Europe and CEE region). Within the Emerging Markets, Ben has managed equity and debt funds and sought to develop and attract new business opportunities globally through mergers and acquisitions.

Head of Sustainability Services, CEEJLL
United Kingdom
As Head of Sustainability Services, Steffen is helping logistics clients across EMEA adopt better environmental, social and governance (ESG) business practices and create green & healthy properties. With specialised teams across EMEA, he provides services that help improve quality and decarbonise the light industrial and logistics real estate sector to be net-zero carbon by 2050. Steffen has over ten years of international experience in the construction, energy and industrial real estate sectors. He has helped many investors, developers, owners, and managers improve corporate ESG, portfolio sustainability, and advice on green buildings.

PresidentPrologis
Netherlands
Ben Bannatyne is president of Prologis Europe and chairman of the company's European Management Executive Committee. He is responsible for Europe's leading logistics real estate platform, which comprises 17 million square metres across 12 countries, as of 30 June 2019. Previously, Ben served as the company's managing director and regional head for Central & Eastern Europe – a role which he held for more than seven years - with overall responsibility for the Czech Republic, Hungary, Poland, Romania, and Slovakia. Ben joined Prologis in 2008 from JLL, where he was managing director for Central Europe. An accomplished leader, Ben brings significant real estate knowledge and expertise with more than 25 years' worth of experience.

Senior Vice President - Head of Environmental, Social and GovernanceLogistics Property Company
USA
Elena serves as Senior Vice President and Head of Environmental, Social and Governance at Logistics Property Company, LLC (LPC) where she is responsible for the management of environmental stewardship, social responsibility, and governance. Elena is responsible for the development, management and launch of successful Sustainability/ESG Frameworks with world-class companies leading renewable energy and electrification strategies, net zero commitment, responsible investment, innovative building efficiencies, and solutions including embodied carbon and the circular economy, social initiatives including diversity, equity and inclusion initiatives, workplace health and safety and integrating ESG responsible investment policies and principles.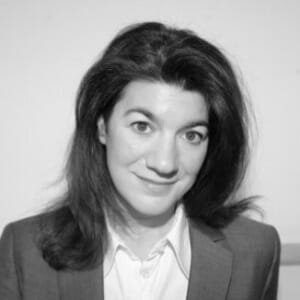 Head of Portfolio & Asset Management EU/ Managing DirectorGLP
United Kingdom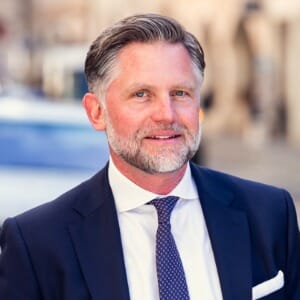 Managing Director - Real EstateBarings
Germany
Sponsorship opportunities
GRI eMeetings offers a unique opportunity for companies to raise their profile in front of the most senior executives of the Real Estate industry worldwide.
Contact our team and check the sponsorship and exposure opportunities according to the strategy of your company.

Sponsorship Opportunities
Include your information below to apply for sponsorship opportunities
Successful registration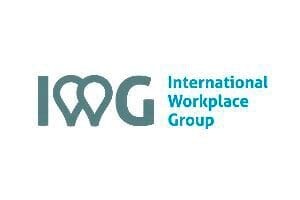 Switzerland
IWG is the leading global workspace provider with more than 3300 business centers across the globe. IWG has built an unparalleled network of office, co-working and meeting spaces for companies to use in every city in the world. Through our network of workspaces, IWG enables businesses to enhance productivity and connect over 2.5 million like-minded professionals.
This event is exclusive for GRI members.