Wednesday, June 08th
15:00 - 16:00 | British Summer Time (GMT+1)
Join the event by applying for a courtesy membership.
This membership will grant you
free access to our global community
, allowing you to connect with
more than 10K members
, as well as to participate
unlimitedly in our courtesy online events
.
Successful registration
40 people are attending
Credit: Nattanan Kanchanaprat / Pixabai
EVENT MANAGER

Director, Global Committee ProductionGRI Club
USA
GRI Club's Global Committees set the professional standard for peer-to-peer knowledge sharing in order to identify new trends, capitalise on growth opportunities and aid deal flow discovery worldwide.
Curated purely by members, spanning 80+ countries, and across all asset classes, this global committee meets once per month via zoom to share the current sentiment, investment appetite and debate where the market is going.
Participation is open and welcome to all GRI Club Members, under the wing of the specific committee chapter. Be part of the global dynamic exchange and always be present for the opportune moments in your asset and region.
Real Estate Portfolios - Rethinking risk return in the net zero carbon landscape
How Net Zero Carbon Commitments are Shaping the Future of Real Estate? 
Grey to Green - Is there a profitable transition? 
Raising and Allocating Capital - How is the decarbonized economy shifting strategies globally?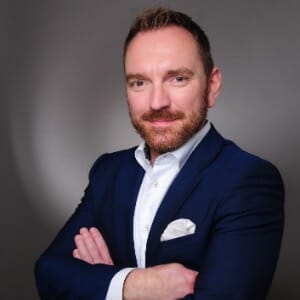 Head of Innovation and SustainabilityING Bank
Germany
Alexander Piur is responsible for Sustainability and Innovation for the global Real Estate Finance activities of ING Wholesale Banking, with local presence in APAC, EMEA and US. He has more than 20 years of experience in the real estate financing markets in Germany and Europa. Prior joining ING, he worked for several banks in Munich. Alexander is a member of IMMOEBS, has a degree as Immobilienökonom from the International Real Estate Business School in Regensburg and holds a B.Sc. in Finance and Management from the Frankfurt School of Finance and Management.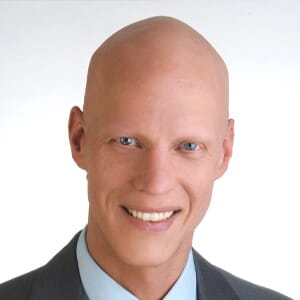 Managing DirectorMVPR Inc
Canada
Carl-Peter Reinecke has over 15 years experience in building science engineering, project management and property development. He launched MVPR specifically to create a dedicated ESG Real Estate firm that supports investors develop zero-carbon assets. He has advised investors, construction companies and architecture firms on integrating sustainability and resilience, consulted national governments and guest-lectured in Canada, Germany, USA, Chile, and France on the topic of low-carbon investments. Fluent in German, English and French, Carl-Peter is based in Canada.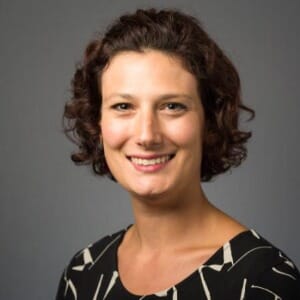 Head of SustainabilityNuveen Real Estate
United Kingdom
Abigail is the Global Head of Strategic Insights for Nuveen Real Estate. She is responsible for the organisation's global research, sustainability and proptech and innovation functions. Since joining the firm in 2016, Abigail has overseen the organization setting a target to achieve Net Zero Carbon by 2040. Abigail is a member of Nuveen Real Estate's Leadership Team and has spearheaded the integration of sustainability considerations into the acquisition process. She is also leading the organisation to develop investment guidelines related to physical and transition climate change risk. She previously worked at JLL, where she led on sustainability for the Property and Asset Management's U.K. team

Managing DirectorEBP
Switzerland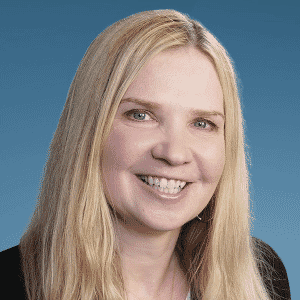 Managing Director & Chief Impact OfficerHarrison Street
USA
Ms. Brosig has been with the firm since 2008 and is a member of the firm's Management Committee. As a Managing Director and Chief Impact Officer she oversees the measurement, management, reporting and enhancement of the company's environmental and social initiatives. In addition, she is also responsible for identifying ingenious approaches, including leveraging products, technologies, and partnerships, to create measurable, positive impact and value. She also works closely with the firm's operating partners, as she integrates problem solving technology into partners' everyday operations, which has resulted in improved performance, market differentiation, and overall better care and culture for residents, tenants and staff.

Head of ESGMetLife Investment Management
USA
Jim Landau, LEED AP, is the Head of ESG, prior to that was the Head of Asset Management for MetLife Real Estate's Washington, D.C., region. He is a member of MetLife's ESG Advisory Committee and RE Technology Committee. Landau has led many initiatives at his firms including the writing of a green lease, working on GRESB submittals and helping to run a national Energy Challenge. Asset-specific projects have included the installation fuel cells, solar projects and smart building infrastructure. He has pushed his operations teams to better measure and manage utilities and worked with leasing and marketing teams to better communicate how a more sustainable environment is good for business.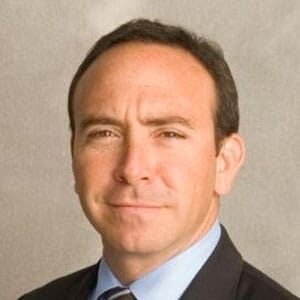 Founder, CIO & CEOCapital Innovations
USA
Michael D. Underhill, Founder & Chief Investment Officer of Capital Innovations, an alternative investment boutique. Oversees data science, equity valuation, risk modeling, performance attribution, & trading strategies. Designed factor testing, optimization, risk budgeting, active portfolio trading and rebalancing. Invented Capital Innovations InSight™ process, which uses Capital Innovations' proprietary private markets model, analyzes available investment manager data and rates each product according to seven factors: business, staff, investment process, investment risk, performance, terms/conditions, and operations.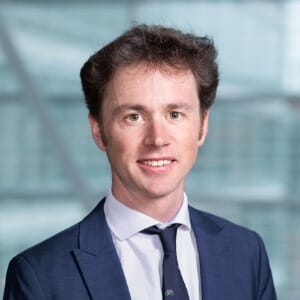 Vice-president, Corporate Social ResponsibilityIvanhoé Cambridge
France
Stéphane Villemain leads IC's activities related to corporate social responsibility (CSR) and sustainable investment. Before joining Ivanhoé Cambridge in 2020, he spent nearly four years as Director, Responsible Investment, at PSP Investments, where he helped define and implement CSR strategies, policies and action plans. He was previously Senior Manager, Climate Change and Sustainability Services, at Ernst and Young from 2012 to 2016. He also held positions of increasing responsibility in CSR and sustainability for Deloitte and its clients from 2007 until 2012. Stéphane graduated (MSc) from the École Polytechnique (Paris) and AgroParisTech, and holds a master's degree in civil and environmental engineering from McGill University.

Managing DirectorCPP Investments
United Kingdom
Tim is a Director in the real estate equity team at CPPIB. Tim joined the team eight years ago, and looks after origination and portfolio management across Continental Europe (ex. Germany and CEE) across all sectors including Data Centres. Prior experience at CPPIB concentrated on their UK and India real estate investment programme. Prior to CPPIB, Tim worked at Grosvenor both on their London Estate and Fund Management business (based in Paris). Tim hold a BSc (Hons) from Edinburgh University and a MSc is Real Estate Finance from the University of Reading. Tim is also a Member of the Royal Institute of Chartered Surveyors.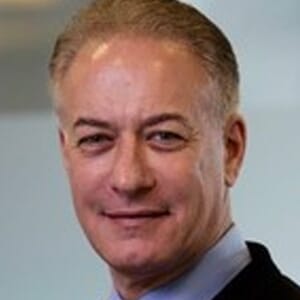 Head Development & Sustainability APACLaSalle Investment Management
Hong Kong
Tom Miller joined LaSalle in 2008 as the Head of Development for Asia. He and his team are responsible for executing all development and major construction projects for all LaSalle fund assets in Asia. Tom also serves as the Regional Sustainability Officer for Asia and oversees the regional environmental and physical due diligence processes for new Asian acquisitions. Prior to joining LaSalle, Tom held numerous senior roles globally in the real estate and construction sectors including 13 years with Bovis Lend Lease in the UK, Spain, Singapore, Philippines and the US. Tom is active in regional industry organizations including ULI, ANREV, and APREA.

Investment Management & Fund ManagementChina Resources Land Limited
China
Sponsorship opportunities
GRI eMeetings offers a unique opportunity for companies to raise their profile in front of the most senior executives of the Real Estate industry worldwide.
Contact our team and check the sponsorship and exposure opportunities according to the strategy of your company.

Sponsorship Opportunities
Include your information below to apply for sponsorship opportunities
Successful registration
This event is exclusive for GRI members.