Director, Global Committee ProductionGRI Club
USA UK Real Estate AcquisitionsBlue Coast Capital
United Kingdom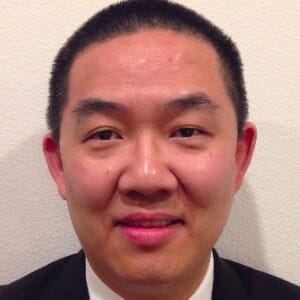 Head of International Capital MarketsChina Visionary Group
USA
Mr. Lee serves as Head of Int'l Capital Markets in China Visionary Group (CVG) to lead business development, investor partnership, and cross-border capital market execution. CVG is an affiliate of KE Holdings (NYSE: BEKE, China's largest tech-enabled real estate service platform, circa. US$ 60 billion market cap). He has been directly involved in the acquisition of US$10 billion of real estate investments across Asia and the U.S. Previously, he had worked as principal investment position at RedBridge House (2015-2019) as CEO, Panda Express, CBRE Investors, AIG Nan Shan Life, Colony Capital, and Arthur Andersen in 1999. He spent two years as second lieutenant of transportation in Taiwan Navy. He is an Education Doctoral candidate at USC.

Managing PartnerViceroy Properties
India
Cyrus Mody is the Promoter and Managing Partner of Viceroy Properties LLP. Viceroy Properties focuses on luxury residential developments in and around Mumbai, and has a strong association with quality and transparency in the Western Suburbs, where it carries out most of its operations. Prior to founding Viceroy Properties, Cyrus headed operations at his family firm, Bombay Real Estate Development Company (BREDCO) Pvt. Ltd. where he oversaw the development of the group's 370 acre township at Kandivali (E). Cyrus holds a degree in Economics from Bucknell University and worked with The Boston Consulting Group prior to his entry to the real estate industry.

Managing Director & PartnerCaribe Hospitality
Costa Rica
Mr. Campos has been the General Director of Caribe Hospitality since the Company began in 2000, when an exclusive agreement was signed with Marriott for the development of several Courtyard by Marriott hotels in Central America and the Caribbean. Since the beginning, Mr. Campos has been leading the company's growth by incorporating new markets and properties in the project's portfolio, highlighted by the first Residence Inn Hotel to be built in Latin America and the first Fairfield Inn in Central America. An Industrial Engineer from the University of Costa Rica, he has a Master's degree in Business Administration from the Catholic University of Chile and the Kenan Flager Business School from the University of North Carolina, USA

Founding PartnerDevelop
Brazil
Ernesto Otero é formado em Economia pela University of Minneapolis, com estágio na Dougherty Financing (experiência no sistema de financiamento residencial americano). Acumula vivência nas áreas de funding e opções estruturadas, com passagens pelos bancos Morada e Sofisa. Atualmente, é diretor comercial da GGP Urbanismo.

Managing Partner & Portfolio ManagerCanuma Capital
Brazil
Experiência de 20 anos em áreas de investimentos, mercado de capitais e real estate. É sócio da Canuma Capital, gestora de investimentos alternativos focada no mercado imobiliário. Atuou como chefe de pesquisa/análise de Fundos Imobiliários (Brasil) & REITs (EUA) no Santander. Antes de atuar em análise, teve experiência em áreas de Advisory e Distribuição de Investimentos (Santander e ABN AMRO) e como Head de Produtos Alternativos (Santander). É bacharel em Administração de Empresas pela FAAP, com pós-graduação em Finanças pelo INSPER e especialização em Negócios do Mercado Imobiliário (Real Estate) pela FIA. Certificações/Licenças: Gestor de Carteiras (CVM), CGA, CEA e CPA-20 (ANBIMA), CNPI (APIMEC) e planejador financeiro CFP®️.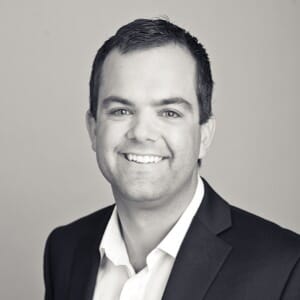 CEOLiveShare Co-Living
Canada
Jake is the founder and CEO of LiveShare Co-living www.Livesharecoliving.com Previously, Jake was the CEO of Keltic Development, where he led the company to become the second-largest developer in British Columbia by total sales volume during 2018 & 2019. He also secured over $600M in debt financing from tier-one lenders and led a development program worth over $1.3 billion. Before Keltic, Jake worked previously as the SVP of Aquilini Development and Construction & as the President of Aquilini America. Jake also worked in senior capacities at Concord Pacific & Intracorp Projects. At Intracorp, Jake led the development of the MC2 & Metroplace projects, both winners of significant design awards.

Head de InvestimentosYes Investimentos Imobiliários
Brazil
Jeison Quraitem is the founder of Yes Investimentos Imobiliários, a company that operates within a developer as a hub of specialized services for investors in the real estate market and focused on the sustainable development of the city of Florianópolis, also known as the Brazilian Silicon Valley for being among the fastest growing technology hubs in Latin America. Jeison has been working in the real estate market since 2006 and is certified by MIT Commercial Real Estate Analysis and Investment. Vice PresidentKolte Patil Developers
India MemberInterglobe Hotels
India

Managing DirectorCiti Private Bank
Hong Kong
After having worked in various roles in various origination and coverage teams, Dr. Mayank Kaul transitioned into a Managing Director role at Citi, being responsible for risk managing the company's real estate lending portfolio across the Institutional and Private Bank businesses for APAC and EMEA. He brings to this role more than 17 years of expertise in real estate finance in the region as well as leveraging academic knowledge gained while pursuing his Doctorate in Business Administration (DBA) in the area of debt financing for Asia Pacific REITs.

Sebastian
Merizalde Andrade
Director of Capital MarketsLeste Group
Colombia

CEOMotilal Oswal RE (MORE)
India
Sharad Mittal leads and manages RE funds at Motilal Oswal Real Estate (MORE). Sharad has over 16 years of experience in RE investing and fund raising. He joined MORE in 2013, spearheading the firm's real estate fund business and has been instrumental in rebuilding and scaling up the MORE business from an AUM of Rs 200 Cr to Rs 2,000 Cr in the last 3 years. Prior, Sharad was with ICICI Prudential AMC where he was VP (RE Investments), leading the commercial rental office fund and mezzanine fund. He also led the fund raising initiative, raising Rs 1,300 Cr across two funds. He has also worked with ASK Property Investment Advisors and ICICI Bank. Sharad is a Chartered Accountant and holds a Bachelor's Degree in Commerce from Delhi University.
This eMeeting is exclusive
for Premium members
This event is exclusive for GRI members.