As investors pour billions of dollars into new real estate funds created to buy distressed debt resulting from COVID, is it the right move for investors to play offense or defense?
Hear from the world's leaders of the largest real finance, asset management and real estate investment companies with a spirited debate on how to capitalise on the race for distress.
This private debate is by invitation only for senior real estate professionals and members of the GRI club. Benefit by engaging in the candid conversation with seasoned real estate leaders, with insights into purchasing opportunities, debt-leveraging post COVID, capital markets' next move and various ideas of how to expand and grow portfolios.
Real Estate Leaders' Debate
Submit your interest (Non-members)
Participation is restricted to Members only.
If you would prefer to contact us by email, please send to [email protected].
Our team will get in touch with you soon to confirm your participation
Jeff
Global CEOLaSalle Investment Management
USA
Jim
Partner, Co-Head MBD Real EstateGoldman Sachs
United Kingdom
Jim Garman is Managing Director and Global Co-Head of Real Estate in the Merchant Banking Division of Goldman Sachs. He joined the firm in 1992 and became a Partner in 2006. He is a member of the firm's Global Real Estate Investment Committee. Goldman Sachs is a full service global investment bank. Through its Merchant Banking Division the firm is a leading global investor and manager in private equity, real estate and infrastructure.
Ralph
Partner, Global Head Real EstateKKR
USA
Ralph F. Rosenberg (New York) joined KKR in 2011 and is the Global Head of KKR's Real Estate Platform. Prior to joining KKR, Mr. Rosenberg was a partner at Eton Park Capital Management and also managed his own firm, R6 Capital Management, which later merged into Eton Park. Previously, he was a partner at Goldman Sachs. He holds an undergraduate degree from Brown University where he graduated magna cum laude and holds an M.B.A from the Stanford Graduate School of Business. Mr. Rosenberg is Chairman of the Board of Directors of KKR Real Estate Finance Trust Inc., Chairman of the Board of Directors of KKR Real Estate Select Trust, a Global and U.S Trustee of the Urban Land Institute, a Governor of the Urban Land Institute Foundation.
Sonny
Founder & PartnerBentall GreenOak
USA
Sonny Kalsi is a Founder and Partner of GreenOak, based in New York. Sonny has oversight responsibility for GreenOak's US business and is a member of the firm's investment committees globally.Sonny Kalsi was previously the Global Co-Head of Morgan Stanley's Real Estate Investing (MSREI) business and President of the Morgan Stanley Real Estate (MSRE) funds until his departure from the firm in early 2009. Prior to that, Mr. Kalsi was the Global Co-Head of MSREI from 2006 to 2008. At its peak, the MSREI platform had approximately $100 billion of assets under management in 33 countries.
Participation is restricted to Members only.
If you would prefer to contact us by email, please send to [email protected].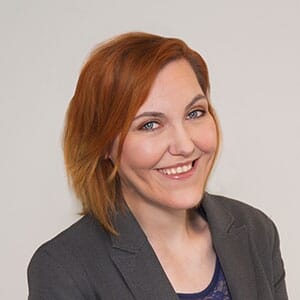 Kirsty Stevens
Kirsty Stevens
Global Head, Content & Production | Senior Director, UK Accounts
GRI Club
0787150599
12 years experience within conference production in infrastructure, tax, finance and real estate. Previously working with RICS for four years helping drive the global CPD rollout. I have been with GRI Club for over 4 years, from Sales Director, UK Markets Director, Content Director and now as Global Head of Content with Sales Specialty within our Europe and USA markets. Ask me about our European events,asset class specialisms and connecting wtih investors globally. BA Hons in Philosophy from Kings College London, hobbies include Rugby, Theatre Production and Time Out Tastemaker.
This eMeeting is exclusive
for Premium members