Oficinas en Sudamérica
Desafíos y Oportunidades en tiempos turbulentos
Miércoles, 11 de agosto
10:00 - 11:00 | Central Daylight Time (GMT-5)
Únete al evento solicitando una membership
Successful registration
66 people are attending
Credit: Max Vakhtbovych / Pexels
LÍDERES DEL PROYECTO
Agostina

Airaudo
Club Manager LatAm
GRI Club
Giovana

Caravetti
Director of Andean Countries & Hospitality
GRI Club

Agostina
Club Manager LatAmGRI Club
Agostina has been actively studying and working with Latin American markets for more than 11 years, specializing in business development and public relations. She has experience working in Argentina, Brazil, Peru, Chile, Colombia, Mexico and US real estate, financial and investment markets, fostering valuable connections among global leaders and GRI Club members. Agostina holds a Bachelor's Degree in Administration from the Universidad Nacional del Litoral in Argentina.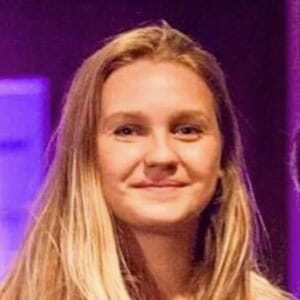 Giovana
Director of Andean Countries & HospitalityGRI Club
Graduated in Advertising and Marketing from Pontifícia Universidade de Campinas. Experience in the service and sales business. Currently focused on developing relationships among entrepreneurs in the real estate market. Responsible for the RE Club in Chile, Colombia, Argentina and Peru. Actively involved in the decisions and organization of meetings for members, and the relationship between them. Focused on bringing new members and relevant companies from the sector, to develop the Club in the Andean countries, and Argentina. Also responsible for the Hospitality sector throughout Latin America, concentrating efforts, for the main meeting of the sector at a regional level.
+55 19 99333 5806
+55 19 99333 5806
Los principales paradigmas sobre las dinámicas de trabajo y las formas de vivir fueron contundentemente sacudidos con la llegada de la pandemia. Si bien la incertidumbre continúa siendo importante, tras 15 meses de discusiones e intercambios de ideas sobre estilos de vida, teletrabajo y preferencias, tanto los colaboradores como los empresarios del sector ya evidencian con mayor claridad para dónde camina el porvenir de los espacios de trabajo.
El día 11 de agosto, los miembros de GRI Club Latam se reunirán en "Offices & Workspaces - Latam Series", para conversar sobre el futuro de las oficinas y espacios de trabajo en Sudamérica.
Oficinas en Sudamérica
Desafíos y Oportunidades en tiempos turbulentos
Desarrollos futuros - ¿Oficinas tradicionales o espacios flexibles? ¿Centro o suburbios? ¿Cuáles desarrollos tendrán mejores retornos? ¿Cómo adaptar los espacios a las nuevas necesidades?
Relación con el tenant - ¿Contratos ajustados a cada cliente? ¿Qué tecnologías potencian el valor percibido? ¿Cómo mejorar la relación?
Financiamiento - ¿Cómo afecta el contexto político, económico y social el levantamiento de capital? ¿Cómo mitigar riesgos? ¿Nuevas estructuras de financiamiento? ¿Quiénes serán los mejores partners de negocios a partir de ahora?
Oportunidades de Patrocinio
GRI eMeetings ofrece una oportunidad única para que las empresas eleven su perfil frente a los más ejecutivos más importantes de la industria inmobiliaria en todo el mundo.
Contacta a nuestro equipo y ve las oportunidades de patrocinio y de branding de acuerdo a la estrategia de tu empresa.

Oportunidades de patrocinio
Successful registration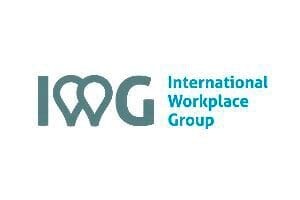 London | London, City of | United Kingdom
IWG is the leading global workspace provider with more than 3300 business centers across the globe. IWG has built an unparalleled network of office, co-working and meeting spaces for companies to use in every city in the world. Through our network of workspaces, IWG enables businesses to enhance productivity and connect over 2.5 million like-minded professionals.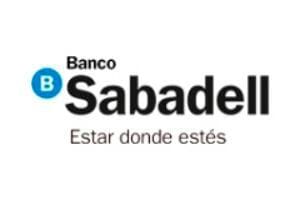 Ciudad de México | CMX | Mexico
Banco Sabadell is Spain's fourth largest private banking group, which is comprised of different banks, brands, subsidiaries and part-owned companies covering all areas of the financial business sector under a common denominator: professional performance and quality. A young, highly-qualified team, with the most modern, up-to-date technological and commercial resources and a multi-brand, multi-channel organisation focusing on the client enable Banco Sabadell to occupy an outstanding position in the personal and business banking markets.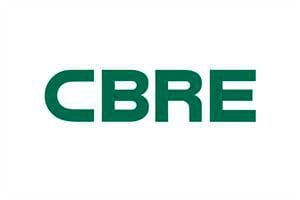 Ciudad de México | CMX | Mexico
Real Estate Consultancy specialized in providing solutions to investors developers occupiers and owners in all business lines.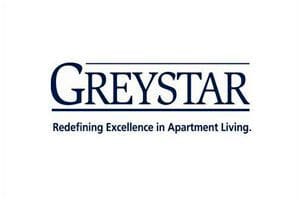 Mc Lean | VA | USA
Back in 1993, when Founder, Chairman, and CEO Bob Faith set out to build Greystar, he saw a highly fragmented multifamily industry that was more focused on assets than people. He envisioned the need for an industry leader, a blue-chip company that operated with the highest integrity and character in delivering world-class services to residents, property owners and investors in multifamily real estate. He said, "Why not us? Let's go be that company." With a winning strategy and a focus on people, Greystar set out to meet that need -- guided by the mission of enriching the lives of those we touch by doing things the right way. Greystar has learned what's important to people when it comes to a place to call home and the services that enhance the living experience. And that's why we put our heart and soul into providing beautiful living environments.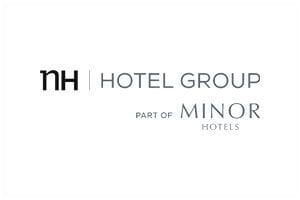 Bogotá | Colombia
NH Hotel Group part of Minor Hotels is an international hotel owner, trusted operator and investor, with a multi-national portfolio of over 530 properties. Through our Anantara, Avani, Elewana, Oaks, NH Hotels, NH Collection, nhow and TIVOLI properties, Minor Hotels operates in 50+ countries across Asia Pacific, the Middle East, Africa, the Indian Ocean, Europe and South America. Our excellence in achieving higher margins set us apart in the hotel industry (average>40% GOP Margin).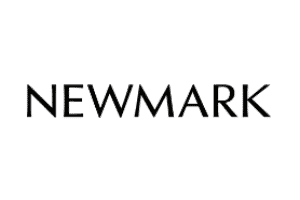 Ciudad de México, DF | Mexico
Newmark is one of the world's leading commercial real estate advisory firms. With roots dating back to 1929, our strong foundation makes us one of the most trusted names in the industry. Newmark prides itself on delivering the highest level of service to our clients to meet their needs and exceed their expectations. Newmark's fully integrated platform of services provides clients with a single-source solution for every phase of owning or occupying a property.