​Logistics and Warehouse Real Estate
Taking the Plunge on Automation in Last-Mile Facilities
Wednesday, September 28th
3 - 4pm | British Summer Time (GMT+1)
Join the event by applying for a courtesy membership.
This membership will grant you
free access to our global community
, allowing you to connect with
more than 10K members
, as well as to participate
unlimitedly in our courtesy online events
.
Successful registration
40 people are attending
Credit: Александр Байдук / Adobe Stock
GRI Club's Global Committees set the professional standard for peer-to-peer knowledge sharing in order to identify new trends, capitalise on growth opportunities and aid dealflow discovery worldwide.
Curated purely by members, spanning 80+ countries, and across all asset classes, each global committee meets once per month via zoom to share current sentiment, investment appetite and debate where the market is going.
This month's Committee meeting will take a closer look at ESG strategies in the global light industrial & logistics real estate market. Focusing on the importance of health & wellbeing factors post pandemic, how important ESG strategies will be across warehouse design and investment decisions, as well as to understand how to measure relevant indicators and how ESG can impact yields and risk return considerations.
Logistics and Warehouse Real Estate – Taking the Plunge on Automation in Last-Mile Facilities
Warehouse Robotics – New methods of empowering the workflows and the sustainability of the supply chain 
Micro-warehouses for Last-mile Delivery – Repurposing unconventional spaces
Investment in Automation Technology – The complexity behind financing the new wave
Sponsorship opportunities
GRI eMeetings offers a unique opportunity for companies to raise their profile in front of the most senior executives of the Real Estate industry worldwide.
Contact our team and check the sponsorship and exposure opportunities according to the strategy of your company.

Sponsorship Opportunities
Include your information below to apply for sponsorship opportunities
Successful registration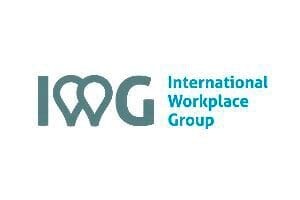 Switzerland
IWG is the leading global workspace provider with more than 3300 business centers across the globe. IWG has built an unparalleled network of office, co-working and meeting spaces for companies to use in every city in the world. Through our network of workspaces, IWG enables businesses to enhance productivity and connect over 2.5 million like-minded professionals.
This event is exclusive for GRI members.