Sheetal
Sheetal
Shamdasani Sadarangani
GRI Club

Thiago
Senior Director RE Europe & Head of RE IberiaGRI Club
Thiago is part of the GRI senior management team in Europe and is responsible for the day-to-day run of the GRI Europe department with key responsibilities to manage and build deep relationships with C-levels executives active in Europe.
Growing Investment Appetite
Is the Spanish Market Ready For International Players Looking At Light Industrial & Logistics Assets? 
Supply - Is the lack of it affecting the growth in the market?

Gross Land and Net Land - What is the role of public institutions in accelerating the rules and regulations processes on land?

Financing Challenges - Is the mouse chasing the cat? Are banks and investors looking for opportunities to invest in?

Sustainability & Innovative Solutions - What are new trends being developed on Light Industrial & Logistics assets?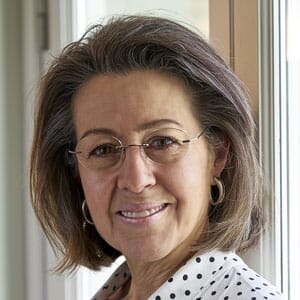 Managing PartnerGrupo Azora
Spain
Cristina García-Peri is Head of Corporate Development and Strategy for the Azora Group. Prior to joining Azora in 2011, she worked for 16 years in the investment- banking sector at both Merrill Lynch (2 years) and JP Morgan (14 years), where she held various positions across M&A and Equity Capital Markets, and for 10 year, she was Managing Director responsible for Corporate Equity Derivatives for EMEA as well as Equity Capital Markets for Spain and Portugal. Cristina holds a bachelor degree in Economics from ICADE (Spain) and an MBA from Harvard Business School (USA).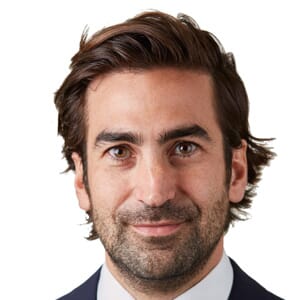 Global Managing PartnerThor Equities
United Kingdom
David is Global Managing Partner and Global Head of Logistics Acquisitions at Thor Equities. Previously David was a European director with The Blackstone Group's European logistics platform, Logicor. He was involved in over €3bn of transactions in over 10 countries across Europe and was responsible for the valuations of the €13bn platform sold to China Invesment Corporation (CIC). David received an Executive MBA from the University of Cambridge, where he and peers formed Lookfit, an avatar / augmented reality based startup, focussing on solving the issue of reverse logistics.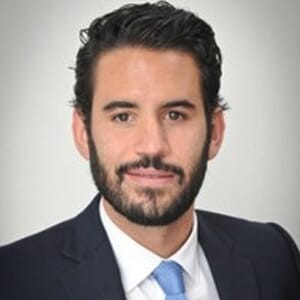 Head of Logistics and IndustrialRound Hill Capital
United Kingdom
Mr. Navarro is the Head of Logistics and Industrial at Round Hill Capital, which he joined in 2019, bringing thirteen years of experience in the logistics and industrial real estate sector. Mr Navarro is responsible for the management and growth of the logistics strategies at RHC across Europe. Prior to joining RHC, Mr. Navarro spent 3 years at the Pan-European Acquisitions team at Logicor, sourcing and executing on investments in several geographies across Europe. Prior to that Mr. Navarro lived in Mexico, where he bought and managed countrywide platforms of logistics assets in excess of US$1.5B at Macquarie and of US$1.2B at PGIM, for 3 and 6 years respectively.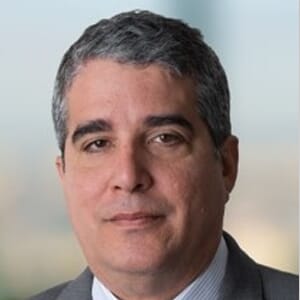 Managing Director Spain & PortugalPanattoni Europe
Spain
I joined Prologis in 2002 and left the company in 2019. During this time, I was directly involved in the development of 750K SM and the acquisition of 800 K SM of logistics buildings from third-parties, the disposition of 350K SM of assets. During 13 years, I led a team that managed a portfolio of 1.200.000 sqm of real estate (€800 Million value), occupied by 92 customers and generating €59 Million per annum of Gross Rental Income at the time I left Prologis. In February 2020, I joined Panattoni as Managing Director for Spain & Portugal, with the main goal of creating and managing the team that will take Panattoni to become one of the top leaders in the development of logistics and industrial real estate in these 2 countries in a few years.

Managing PartnerSpinnia
Spain
Joan is the Managing Partner of Spinnia, a leading real estate investment manager mainly focussed in Spain and Portugal, brewing opportunities for a broad base of international institutional investors in the industrial/logistics and hospitality sectors, eventually coinvesting in the opportunities.
Joan holds a BA (UB, Barcelona), and an MBA-MIM (ESADE, Barcelona).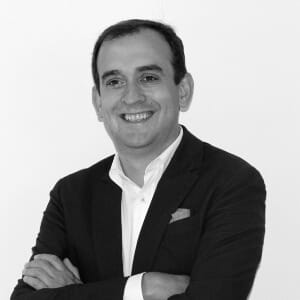 Juan
José Vera Villamayor
Managing DirectorMontepino Logistica
Spain
Juan Jose is a technical architect graduated from University of Navarra and as well as he is a building engineer graduated from University of Zaragoza. Juan Vera Villamayor is a vice-president of operations of Montepino Logistica since 2012, he had occupied the same position in the group of companies Europroyev since 2003. Juan Jose is in a charge of all business development and customer relations.

Managing DirectorPramerica Real Estate Investor
France
Nabil Mabid joined PGIM Real Estate in 2014. He is acting as Head of Transactions for France and Spain, and Portfolio Manager of PGIM's European Value-Add Fund. Before joining PGIM Real Estate, Nabil was a Senior Associate at Doughty Hanson & Co working on acquisitions and asset management for their European Real Estate Opportunistic Fund. Prior to that, he was a member of the acquisitions team at Morgan Stanley Real Estate in Paris . He started his career in the Investment Banking division of Morgan Stanley in London. Nabil has a Masters degree in Civil Engineering and Finance from the Ecole Centrale Paris, is fluent in French, English, Arabic and speaks Spanish. Nabil is a French and Algerian national.

Managing PartnerPalm Capital
United Kingdom
Reda Khatim is the Managing Partner and founder of Palm Capital. Palm Capital is a pan European real estate investment firm, with offices in London and Madrid. Palm Capital invests in various thematic strategies including European logistics, Office 4.0 and special situations. Prior to starting Palm, Reda was a founding principal of Citigroup Property Investors European opportunistic fund, €1.2bn pan European fund. He previously worked with Lonestar Funds in Europe and held various positions at Credit Suisse and Lazard. Reda holds a MBA from Harvard Business School.
This eMeeting is exclusive
for Premium members