Credit: Twenty20Photos / Envato
Investing in Canadian Real Estate & ESG - European Investors' Perspectives
Thursday, 10th June
16:00 - 17:30 | Central European Summer Time (GMT+2)
Submit your interest (Non-members)
Participation is restricted to Club Members and eMembers.
If you would prefer to contact us by email, please send to [email protected].
Our team will get in touch with you soon to confirm your participation
23 people are attending
EVENT MANAGER

+447933254030
+442071215067
This eMeeting will postulate opportunities within Canadian real estate, including considerations around the current state of Canada's economy, capital markets, ESG strategies and potential fund structures.
With the global pandemic impacting investment decisions and pushing investors to diversify their portfolio geographically, Canadian real estate seems to have proven itself resilient with decent returns on investments. However, how can European investors break into the market and understand investment profiles and what is happening on the ground?
Close
See complete schedule
04:00pm - 05:30pm
Canadian Real Estate Market Overview
Current national market overview.
Updates on specific geographic markets for both  multi-res and commercial real estate.
Canadian Dollar, Exchange Rates and Currency Hedging Options
Comparison of CAD to euro/francs and options for hedging the currency risk
What are the differences between ESG in Canada and the EU?
Real Estate Investing through a Reserved Alternative Investment Fund (RAIF)
Highlighting the benefits to institutional and HNW investors of Luxembourg's RAIF  fund structure.
Participation is restricted to Club Members and eMembers.
If you would prefer to contact us by email, please send to [email protected].
Submit your interest (Non-members)
Participation is restricted to Club Members and eMembers.
If you would prefer to contact us by email, please send to [email protected].
Our team will get in touch with you soon to confirm your participation
Sponsorship opportunities
GRI eMeetings offers a unique opportunity for companies to raise their profile in front of the most senior executives of the Real Estate industry worldwide.
Contact our team and check the sponsorship and exposure opportunities according to the strategy of your company.

Sponsorship Opportunities
Successful registration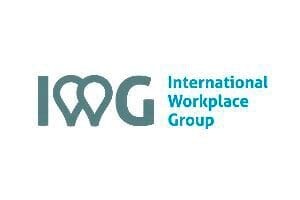 Luxembourg | Luxembourg
IWG Global coworking and workspace leader that helps more than 2.5 million people and their businesses to work more productively through its companies Regus, Spaces, No 18, Open office, HQ and Signature by Regus.

Neuilly-Sur-Seine | France
CMS Francis Lefebvre Avocats is one of the leading international corporate law firms. It is ranked 2nd largest law firm in France by revenue. Its deep roots, unique positioning and highly recognised expertise enable it to deliver innovative, high-value-added solutions in Tax, Business, Corporate and Employment law. CMS provides a wide range of expertise across 19 expert practice and sector areas including Banking and Finance, Commercial, Competition, Corporate, Dispute Resolution, Employment, et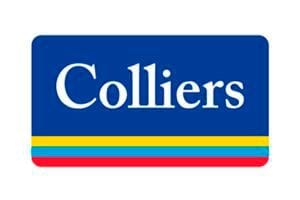 Warsaw | Poland
Colliers (NASDAQ, TSX: CIGI) is a leading diversified professional services and investment management company. With operations in 68 countries, our more than 15,000 enterprising professionals work collaboratively to provide expert advice to maximize the value of property for real estate occupiers, owners and investors. For more than 25 years, our experienced leadership, owning approximately 40% of our equity, has delivered compound annual investment returns of almost 20% for shareholders. In 2019, corporate revenues were more than $3.0 billion ($3.5 billion including affiliates), with $33 billion of assets under management in our investment management segment.

Milan | Italy
The Duff & Phelps Real Estate Advisory Group (REAG) provides real estate advisory services tailored to meet the requirements of specific jurisdictions and aims to develop and increase the value of individual assets or properties. REAG has a network of over 750 professionals across Europe. Duff & Phelps is the premier global valuation and corporate finance advisor with expertise in complex valuation, dispute and legal management consulting, M&A, real estate, restructuring, governance and regulatory consulting. The firm's more than 2,000 employees serve a diverse range of clients from offices around the world.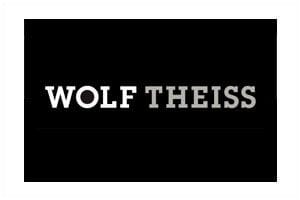 Warsaw | Poland
Wolf Theiss is one of the leading law firms in CEE and SEE. We have built our reputation on a combination of unrivalled local knowledge and strong international capability. We opened our first office in Vienna 60 years ago. Our team now brings together over 340 lawyers from a diverse range of backgrounds, working in offices in 13 countries throughout the CEE and SEE region. Over 80% of our work involves cross-border representation of international clients, and we offer full range of services.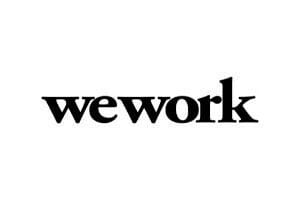 London | United Kingdom
WeWork is a global network of workspaces where companies and people grow together. We transform buildings into dynamic environments for creativity, focus, and connection. More than just the best place to work, though, this is a movement toward humanizing work. We believe that CEOs can help each other, offices can use the comforts of home, and we can all look forward to Monday if we find real meaning in what we do.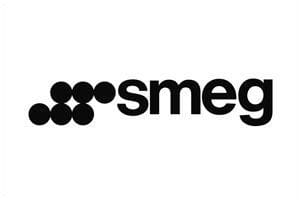 Lisbon | Portugal
Smeg is an Italian manufacturer of designer appliances. Appliances designed with the collaboration of top architects worldwide. This combination of performance, style and attention to detail is the perfect expression of products made in Italy.