IBC - The Solution Or a Mis-step?
Co-host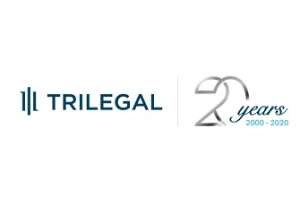 Wednesday, 22nd September
16:30 - 17:45 | Indian Standard Time (GMT+5:30)
Join the event by applying for a Courtesy membership
Successful registration
20 people are attending
Credit: Twenty20Photos / Envato Elements
EVENT MANAGERS
Anubha

Garg
Director, India
GRI Club
Tanya

Tandon
Country Head, India
GRI Club

Anubha
Director, IndiaGRI Club
With 13 years of experience, Anubha currently leads the Business Development strategy, New Members & Sponsors Acquisition, Content curation, Event production for the GRI India Real Estate Club. She also has experience in Sales Consulting for start-ups. She has sold high-value solutions across diverse Industries: Food & Facilities Management, Marketing & Advertising (Branded Alliances, Event Sponsorships, ATL & BTL activities), Database Services etc.
 A computer engineer to a strong sales professional - key traits leading this career journey have been a keen client need assessment aptitude, analytical approach, business & financial acumen, data-driven decision making, ability to learn fast and a persistent determination to help clients.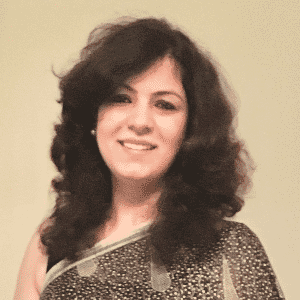 Tanya
Country Head, IndiaGRI Club
To clarify the concept and practical aspects of IBC, this meeting proposes a discussion about IBC´s effectiveness, impacts for developers, actions towards risk management, strategic topics and analysis regarding investments and acquisitions of Real Estate developers.

Discussion will touch on:
How is IBC different from SARFAESI? Which one is more effective and why?

How successful has IBC been in resolving stress in the real estate sector?

The provisions of IBC have been made effective for personal guarantors to the corporate debtors. What are the implications of these provisions on the promoters of real estate developers?

Is there a possibility of pre-IBC restructuring (under the RBI's Prudential Framework for Resolution of Stressed Assets 2019) being considered a preferential transaction that is liable to be set aside? If yes, what are the ways to mitigate such risk in a pre-IBC restructuring?

What are some of the key considerations that resolution applicants should bear in mind while planning to invest in/acquire a real estate developer who is undergoing corporate insolvency resolution process?
Kunaal Shah
Partner
Trilegal
Sponsorship opportunities
GRI eMeetings offers a unique opportunity for companies to raise their profile in front of the most senior executives of the Real Estate industry worldwide.
Contact our team and check the sponsorship and exposure opportunities according to the strategy of your company.

Sponsorship Opportunities
Successful registration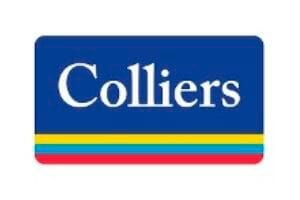 Gurgaon | India
Colliers International Group Inc. (NASDAQ: CIGI) (TSX: CIGI) is a leading diversified professional services and investment management company. With operations in 68 countries, our more than 15,000 enterprising professionals work collaboratively to provide expert advice to maximize the value of property for real estate occupiers, owners and investors. For more than 25 years, our experienced leadership has delivered annual investment returns of almost 20% for shareholders.

Mumbai | India
EY is a global leader in assurance, tax, transaction and advisory services. The insights and quality services we deliver help build trust and confidence in the capital markets and in economies the world over. We develop outstanding leaders who team to deliver on our promises to all of our stakeholders. In so doing, we play a critical role in building a better working world for our people, for our clients and for our communities.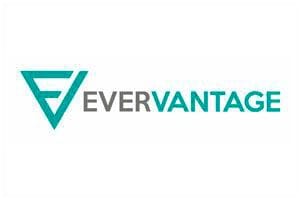 Mumbai | Maharashtra | India
With a legacy of 15+ years of experience, passionate team with specialized market knowledge, EverVantage is present across major cities of India, serving 200+ clients. Our services include Capital Markets, Hospitality Advisory, Leasing Land transactions. We have raised over INR 100+Bn for Capital Markets, while closing 50 Mn+ sq. ft of Leasing and Land trades. Our proptech platform propvantage.in enables buyers and lessees to seamlessly and smartly search and transact across asset classes.

Mumbai | Maharashtra | India

New Delhi | India
JLL is a leading professional services firm that specializes in real estate and investment management. JLL shapes the future of real estate for a better world by using the most advanced technology to create rewarding opportunities, amazing spaces and sustainable real estate solutions for our clients, our people and our communities. JLL is a Fortune 500 company with annual revenue of $16.6 billion, operations in over 80 countries and a global workforce of more than 91,000 as of December 31, 2020.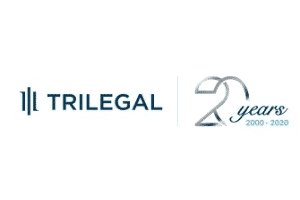 Mumbai | Maharashtra | India
Trilegal is one of the leading law firms in India, providing innovative and quality legal services across the spectrum of corporate law. With over 400 lawyers spread across Bengaluru, Delhi, Gurugram and Mumbai, the Firm consistently advises many of the world's leading corporations, financial institutions, and fund houses on their complex and first-to-market transactions. Trilegal has been recognised as the 'Law Firm of the Decade' at the RSG Grow India Awards.