GRI Club's Global Committees set the professional standard for peer-to-peer knowledge sharing in order to identify new trends, capitalise on growth opportunities and aid dealflow discovery worldwide.
Curated purely by members, spanning 4 continents, 25+ countries, and across all asset classes, each global committee meets once per month via zoom to share current sentiment, investment appetite and debate where the market is going.
Participation is open and welcome to all GRI Club Members, under the wing of the specific committee chapter. Be part of the global dynamic exchange and always be present for the opportune moments in your asset and region.
GRI Global Committee
Senior Housing Chapter

Alejandro
MD, Head of Central/South AmericaPaladin Realty Partners
USA
Alejandro (Alex) is a Managing Director with Paladin Realty Partners, where he oversees the firm's activities in South and Central America (excluding Brazil). He serves on the firm's investment committee. Mr. Krell has three decades of management and real estate development experience, including senior executive positions at some of the largest residential development and construction firms in the world. He was previously the Development Director for an Abu Dhabi government-owned company. Mr. Krell also held executive positions with leading US homebuilders more recently as Division President for Pulte Homes.

Alex
Senior Vice PresidentCatalyst Healthcare Real Estate
USA
Alex leads Catalyst's investment platform by overseeing the diligence, underwriting, structuring, and execution for all of Catalyst's acquisitions and developments. With more than a decade of real estate finance experience, Alex has successfully executed over $1 billion of investment into real estate development and acquisition on behalf of private and institutional investors.

Andrew
Head of Healthcare, Real AssetsAXA IM - Real Assets
UK
Responsible for originating, executing and managing healthcare real estate asset and portfolio investments, predominantly across Europe. AXA Investment Managers - Real Assets is the largest real estate portfolio and asset manager in Europe, with over €80 billion of assets under management. It has over 160 third party institutional clients spread across the world, in addition to managing funds for 10 AXA insurance companies. AXA Investment Managers is one of the largest European-based asset managers with €700 billion in assets under management.

Arnaud
Directeur Grands ComptesAegide-Domitys
France
Entrepreneur and Senior executive with strong business development capacities Strong experience in team Management, in Investment process and solid track record of Real Estate Transactional experience across both France and Continental Europe. Very strong personal and professional ethics (RICS) Experience in working in Anglo Saxon environment, Reporting to German Board (IVG Asset Management Immobilien AG). Experience of Rising, Investing and Managing Prime portfolio 2.3 billion € Offices and Retails. More than 20 years' experience in alternative Asset Classes as Executive Manager and Investor working cross-border with international clients and Funds Manager. Block sales with Institutional investors.

Ashminder
Managing DirectorFremont Realty Capital
USA
Mr. Singh joined Fremont Realty Capital in 2005 and is involved in all aspects of the firm's existing and prospective real estate private equity investments. He has been particularly focused on investment activities in the senior housing and healthcare real estate sectors along with certain special situation opportunities. Prior to joining Fremont Realty Capital, Mr. Singh was an Analyst in the Real Estate and Lodging Investment Banking Group at Banc of America Securities. During his time at Banc of America Securities, he worked on mergers/acquisitions and capital raising transactions with publicly and privately traded real estate investment trusts.

Berthold
Managing DirectorTSC Real Estate Germany GmbH
Germany
Since April 2018: Managing Director of TSC Real Estate Germany GmbH; 2013 – 2018: Managing Director and Head of Asset Management Operations, JLL Retail Asset Management GmbH & Acrest Property Group and (Acrest being sold to JLL as of end of 2015) 2008-2013: Managing Director & Head of Asset Management of Internos Global Investors KAG; 2008: Associate Director, JLL Asset Management GmbH; 2006-2007: Deloitte & Touche, Manager RE Advisory; 2005-2006: Site Acquisitions Manager, Bauhaus München GmbH (Munich based RE developer) 2000 – 2005: Technical Project & Development Manager, Nixdorf Consult 1993-1998: Dipl.-Ing. Architect 2005-2007: International Real Estate Management MBA 2010 – 2011: Real Estate Investment & Finance (ebs).

Carrie
GREENE PARK CAPITALGreene Park Capital
USA
Carrie Hiebeler invests in international and domestic healthcare opportunities - including seniors housing, medical office buildings, labs, and hospitals. Her previous role was at Ventas, a US - listed REIT where she was responsible for strategic growth including international expansion, new investments like hospitals, debt and University healthcare real estate. She started her career at DLJ in Equity Research covering major multinationals. From 2005-2012 she was at Bank of America Merrill Lynch's healthcare Investment Banking Division. She has an MBA from The Wharton School at the of University of Pennsylvania where she majored in Finance & Healthcare Management, & a Biomedical Engineering degree from Northwestern University.

Fernando
Gerente GeneralCimenta
Chile
Commercial Engineer from the PUC de Chile and MBA from the UAI. More than 25 years of experience in marketing, sales and business strategy, leading multiple teams. It was developed in multinational and national companies, in the areas of energy, mass consumption, retail and Real Estate investments. He joined Cimenta in 2008, where he was Real Estate Manager, leading the Fund's development, construction, commercial and operations teams. Since 2013 she has been General Manager of Administradora Cimenta.

Frédéric
CEOMozaic Asset Management
France
Frédéric is Managing Partner of Mozaïc AM and has over 15 years experience in the healthcare sector. MoZaïC manages over 250M€ of healthcare assets over 4 geographies (France, Germany, Italy and Spain) Prior to this, he was the President of Senior Santé, an owner and operator of nursing homes in France. During his tenure, he was responsible for operations developing the group's operating model and processes. During that period it funded, developed, built, delivered and sold 11 nursing homes (circa 50,000 m2). Before Senior Santé/B-Patrimoine, Frédéric held various positions within HSBC (London) and Lazard (New York and London) Frédéric graduated from ESSEC Business School in Paris and speaks French, English, Spanish, Italian and Arabic.

Gerson
Brazil Managing DirectorNorthwest International
Brazil
Mr. Amado is Managing Director, Brazil for NorthWest since 2011. Mr. Amado led NorthWest to leadership in the Brazilian healthcare real estate market. Prior to joining NorthWest, Mr. Amado was Brazil Country Manager for Konica Minolta U.S.A. from 2003 until 2011. Prior to that, Mr. Amado held senior sales and marketing positions in IT industry leaders and also as a Senior Analyst at top banking institutions. Mr. Amado received his B.Sc. in I.T. from University Mackenzie (Brazil) and M.B.A. from Escola Superior de Propaganda e Marketing (Brazil).

Gregg
Principal, Head of IberiaBenson Elliot Capital Management
UK
Gregg has 17 yrs of experience in the real estate industry and joined Benson Elliot in 2011 as head of Iberia, where he is responsible for managing, originating and analysing new investment opportunities in Spain & Portugal. Prior to Benson Elliot, Gregg was part of the investment team at Colony Capital, where he worked on debt and equity transactions across Europe. Earlier in his career, he was a consultant advising clients on the market and financial feasibility of hotel and residential developments across the U.S., Asia, LATAM and the Caribbean. He received his BA from Dartmouth College, an MA in International Affairs from the Lauder Institute at the University of Pennsylvania and an MBA from the Wharton School. He is fluent in Spanish.

Guillaume
Directeur GénéralRésidence Happy Senior
France
Guillaume Truong is the CEO of Résidences Happy Senior, a subsidiary of the Duval Group dedicated to senior residences. He began his career at Gecina, which he joined in 2004. There, he worked as an investment manager on diversification products (hotels, logistics, healthcare). He then became investment manager of Gecimed, a real estate company dedicated to clinics and retirement homes until its sale in 2016. Guillaume Truong is a graduate of the University of Paris 1 (Magistère Aménagement & Urbanisme) and ESSEC (Mastère spécialisé management urbain et immobilier et Chaire Immobilier).

Jérôme
CEOPointco Capital
France
Real estate advisor specializing in the European healthcare market. With its strong international network of operators, Pointco Capital aims to become a European leader in the sector. Jerome Cornille is the managing director and founder of the real estate consulting firm Pointco Capital since 2013. During the last few years, he has specialised in healthcare acquisitions in Europe, outsourcing real estate to partner operators. He is leveraging over 15 years of experience in the field of real estate transactions through his experiences as a director at HSBC and BNP Paribas. Having worked on portfolios such as the assets of BNL bank (€1 Billion), he is dedicated to the mandates he executes.

Josef
Managing Director & FounderPeninsula Investment Group
USA
He has been both an Investor and Developer of residential and mixed-used projects across Latin America and the South Eastern US. While working in Latin America, Josef identified a significant regional housing deficit, which he saw as a great opportunity to create value by investing in the residential development space; therefore, in 2005 he co-founded Peninsula with Mauricio Levitin. At Peninsula, Josef is responsible for overseeing investments, portfolio allocation in Mexico, Panama and Colombia, and managing investor relations. He is a member of the Investment Committee of the different funds of the firm.

Luke
VP - International AcquisitionsMedical Properties Trust
Luxembourg
Luke Savage serves as VP of International Acquisitions for MPT the leading source of capital for hospitals in the United States, Australia, and Western Europe and the only U.S. healthcare REIT focusing exclusively on hospitals. He has been a part of MPT since 2007, serving in the Birmingham, AL corporate headquarters, the NY office, and has opened and is currently located in the company's Luxembourg office. His responsibilities include leading the international acquisitions team, sourcing, due diligence and selection of investment opportunities as well as International Operations. During his career with MPT, the company's portfolio has grown to almost 400 hospital properties in 8 countries, worth over $16 billion USD.

Marcus
SVP - Acquisitions Seniors HousingLloyd Jones
USA
Marcus Van Ameringen is leading acquisitions for Lloyd Jones Senior Living platform in Atlanta, GA. Most recently, Marcus was a broker specializing in Seniors Housing Investment Sales with Colliers International. He is leveraging over 20 years senior level experience in Assisted Living, Independent Living & Skilled Nursing Marketing, Operations & Development. As a consultant, Marcus provided real time market data and competitor intelligence for owner/operator clients through out the southeast. Marcus is committed to providing exceptional personal attention to all his business relationships.

Michele
Head Product Development & Fund RaisingInvestiRE SGR
Italy
Michele Beolchini is the Head of Product Development & Fund Raising of InvestiRE SGR. Michele has been present in the Italian real estate market for more than 11 years, and prior to joining InvestiRE, was in the Real Estate Advisory team of Banca IMI – Intesa Sanpaolo Group - where he had the opportunity to take part to the origination, structuring and execution of numerous real estate transactions between 2008 and 2015. Michele holds a M. Sc. cum Laude in General Management and a B. Sc. in Business Administration from Bocconi University (Milan).

Nadine
Managing DirectorPrimonial Immobilien GmbH
Germany

Nick
CEO & FounderAudley Group
UK
Nick Sanderson is the founder and CEO of Audley Group. In the 1980s he founded, operated and then sold Beaumont Healthcare, one of the first corporate providers of private pay nursing care homes. Nick created Audley to develop a portfolio of private retirement villages and as one of the founders of the retirement village sector in the UK, he has acted as an adviser to public and private sector organisations. Nick is also Chair of the Associated Retirement Community Operators (ARCO).

Ran
Founder & Managing PartnerNorthwind Group
USA
Ran founded Northwind in 2008 and is responsible for managing and executing all company activities including deal originations, acquisitions, development, construction, property management, leasing, financing and dispositions. Throughout his career he was involved in numerous real estate transactions totaling over 6 million sq. ft. and over $2 Billion in value across multiple asset classes.

Sébastien
COO HealthcareCofinimmo SA/NV
Belgium
Cofinimmo owns 210 health Care assets leased to nursing home, clinic and primary care operators in 5 Western European countries. With his team Sebastien is responsible for the business development, asset management and technical management of this portfolio.

Tod
Executive Vice President & COOLloyd Jones
USA
As the leader of Lloyd Jones Senior Living, Tod Petty draws upon his development and operations skills honed over a 30-year career within the senior housing industry. His experience encompasses all levels of senior housing from independent living through assisted living, memory care, and skilled nursing.
Participation is restricted to Committee Members only.
If you would prefer to contact us by email, please send to [email protected].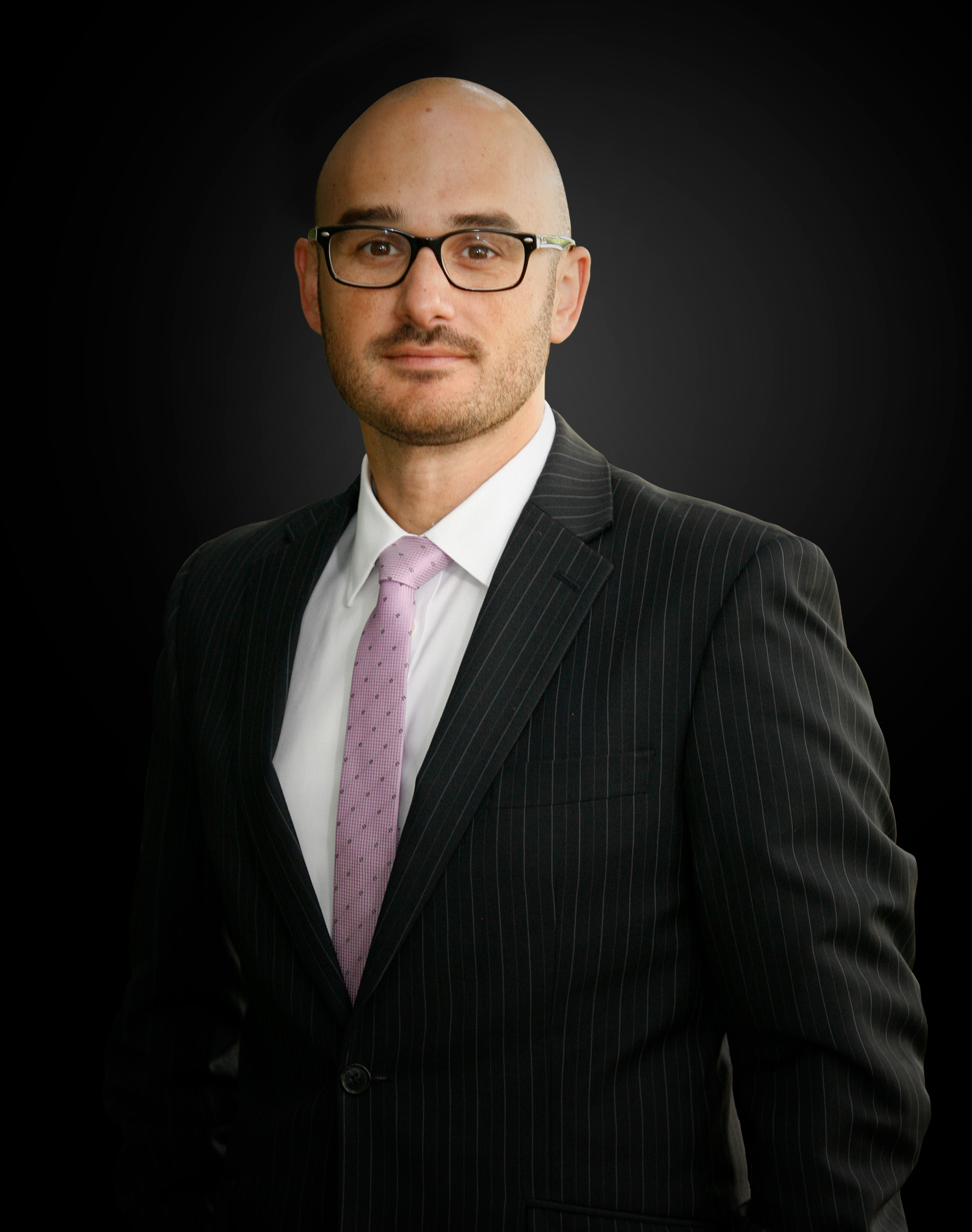 Gustavo Favaron
Gustavo Favaron
CEO
GRI Club
+44 2071215074
Gustavo Favaron is global CEO and Managing Partner of the GRI Group, present in more than 20 countries with the mission of connecting leaders, fostering relationships, disseminating knowledge and contributing to the generation of real business opportunities in the real estate and infrastructure sectors. He is the originator of the club format which has boosted GRI's widespread expansion since 2013. Under his remit are the six GRI Group companies: GRI Club Real Estate, GRI Club Infra, GRI Tech Club, GRI Tech Fund, Smartus and Global Talent. A natural leader and a multicultural professional, Gustavo has a solid track record in business development, strategic planning, integrated management and highly complex negotiations.

Need help?
WhatsApp Assistance
Monday to Friday - 8:30 a.m. to 6:00 p.m.