GRI Club's Global Committees set the professional standard for peer-to-peer knowledge sharing in order to identify new trends, capitalise on growth opportunities and aid dealflow discovery worldwide.
Curated purely by members, spanning 4 continents, 25+ countries, and across all asset classes, each global committee meets once per month via zoom to share current sentiment, investment appetite and debate where the market is going.
Participation is open and welcome to all GRI Club Members, under the wing of the specific committee chapter. Be part of the global dynamic exchange and always be present for the opportune moments in your asset and region.
GRI Global Committee
Future Offices & Workspaces Chapter 

Adrián
Founder & PresidentIOS OFFICES
Mexico
Born in Monterrey, Nuevo Leon in May of 1976, he graduated from Law School at Instituto Tecnológico de Estudios Superiores de Monterrey. Currently studying an MBA in IPADE Business School.

Ankur
Managing Partner & Head of India REBrookfield Asset Management
India
Ankur Gupta is a Managing Director in Brookfield's Property Group and Head of Real Estate business in India, responsible for all aspects of property business in the country including strategy, investments and asset management.He has held numerous senior roles within the firm. Previously, he was a senior member of Brookfield's property investments team in New York where he was involved in investments and financings totaling more than $25 billion including IDI Logistics, Capital Automotive REIT, Associated Estates, Rouse Properties and Forest City Realty Trust. He has overseen the establishment and growth of Brookfield's real estate business in India through three large portfolio acquisitions more than 25 million SF.

Christoph
Global Head RECredit Suisse Asset Management
Switzerland
Dr. Christoph Schumacher has been appointed as Global Head Real Estate at Credit Suisse Asset Management as of June 1, 2017. Christoph served as Managing Director at Union Investment Institutional Property GmbH, Germany, in charge of the Institutional Business and a member of Union Investment's Real Estate Investment Committee. In January 2016, he became spokesman of the board of the German Property Federation "ZIA Region Nord". From 2005 to 2011, Christoph worked for Generali Real Estate, in Cologne, Luxembourg and Paris. Prior to that he was a lawyer for Linklaters in Berlin and London. He was previously a personal advisor/office manager to the minister of finance in Berlin.

David
Managing PartnerMaya Capital
UK
Has over 12 years of real estate investment experience. David was previously Head of the Real Estate practice at Helios Capital, a London-based family office, and, prior to that, a senior member of the investment team at Moor Park Capital Partners. He has an extensive track record in real estate, having been involved in £2bn+ real estate transactions since the start of his career, both in equity and debt positions. David holds an MA from HEC Lausanne, HEC Paris and La Sorbonne University. He speaks French and English and is a Swiss and French citizen.

Felipe
CEOSão Carlos Empreendimentos
Brazil
Felipe Góes began working at the Company in 2011 and has been the CEO of São Carlos since 2012. Prior to joining São Carlos, he was a partner at McKinsey, working in the infrastructure and financial sectors in Brazil, Europe and the United States. Mr. Góes holds a degree in Business Administration from the Pontifical Catholic University of Rio de Janeiro (PUC-RJ) and an MBA from the University of Michigan.

Frank
FounderDeskeo
France
Frank Zorn is a serial entrepreneur from Berlin. He started his career at Ebay in 2000 in the Marketing Department and then joined Rocket Internet as Venture Partner. After an MBA at the prestigious french university INSEAD, Frank co-founded "City Deal" in Paris in 2010, a digital marketplace for coupons. The company was acquired by Groupon a few months later and Frank Zorn was appointed Head of European Business. In 2016, Frank left Groupon to found Deskeo, a flexible office solution for companies with Benjamin Teboul, co-founder.

Gonzalo
CEOCentenario
Peru
Experienced CEO with a demonstrated track record working in the real estate industry, managing a diversified portfolio of businesses like Office Buildings, Shopping Centers, Urban Development, Hotels, Housing and Industrial real estate. Skilled in Negotiation, Marketing, Human Capital Management, Business Planning, and the whole Real Estate field. Executive Education in top US Business Schools.

Hardeep
Head- Investments & Asset ManagementMapleTree
India
Hardeep has nearly 22 years of experience in real estate business in Asset Acquisitions, Investments, Asset Management, Portfolio Management, PE syndication, Fund Raising, RE Investment Banking, and also as experience of listing (IPO) for a real estate company as CEO.

Hubert
CEO & FounderNew Work Offices zrt
Hungary
Hubert Abt has been working in the real estate industry for over 30 years. He worked as a Developer, structured finance with Mezzanine capital for various real estate projects and in 2013 he founded NEW WORK Offices in Budapest. The Company provides various flexible office Concepts and today is present in 5 countries. Hubert incorporated NEW WORK into a closed joint-stock company and now leads the company as CEO while focusing on Business Development, Investors relation and leading the Innovation lab dealing with digitalization and Space as a Service.

Ilyas
COOQuadrum Global
UK
Ilyas Aslam is Chief Operating Officer at Quadrum Global and has been there since Quadrum's inception in late 2013. Ilyas has over 18 years' experience working within the investment and real estate sectors. During this time Ilyas has held various senior positions. He has established and maintained international offices as well as multi-jurisdictional corporate structures and has also managed numerous cross-border debt projects. He is a finance professional with broad Director level experience of both pan-European corporate & investment structures as well as in wider jurisdictions.

Jo-anne
Managing DirectorJo Cowen Capital
UK
Jo Cowen Capital is led by award-winning architect Jo-anne Cowen, an expert on current trends within the London residential market and real estate investment arena. She is a highly sought-after consultant among leading estate agents, developers and funds, best known for her ability to analyse and creatively visualise a site's potential, as well advise on planning risk. An authority on the influence of politics on architecture and the built environment, she is increasingly called upon to advise on how the sector will change post-Brexit. One of London's leading female architects, Jo-anne runs a rapidly growing equity and site introductory platform, Jo Cowen Capital alongside the established residential, commercial, and mixed use architecture.

Jonathan
PartnerArax Properties
UK
Jonathan is a partner at Arax Properties, a privately held property company which invests and manages assets primarily in the UK, Germany and France. Arax has over €2.0bn of assets under management, mostly held in joint ventures with institutional investors. Jonathan has 19 years of experience in real estate. Prior to joining Arax in 2015, Jonathan worked at Apollo Global Management, Citi Property Investors, London & Regional Properties, and Schroder Salomon Smith Barney.

Jorge
CEOFibra MTY
Mexico
Jorge Ávalos is Founding Partner and CEO of Fibra MTY, which went public in its initial public offering in December 2014. With more than 27 years of experience in the Finance Sector, Jorge was previously a Member of the Administrative Council of Banco Invex, and further acted as General Director of the bank's Northern Region. Jorge serves on the board of directors of several public and private companies and additionally participates in several trade associations, such as the Asociación Mexicana de Fibras (AMEFI), where he serves as a Member of the Communications and Marketing Committee.

Just
Executive DirectorEDGE Technologies
Netherlands
Just Pereboom is Executive Director Capital Markets at EDGE Technologies. He is responsible for fund and JV structuring, capital raising, debt structuring and investor relations. Prior to joining EDGE Technologies/OVG Real Estate in July 2012, He served as Director of Treasury Europe and Capital Markets at Prologis Inc. where he structured secured and unsecured credit facilities and raised public and private equity for Prologis's European Logistics Funds and helped manage them. Prior to joining Prologis Inc. in 2006, Mr. Pereboom was with Royal Philips Electronics in Seoul, South Korea where he was a financial analyst in the global strategy team. Mr. Pereboom holds a MSc in International Business Administration from Maastricht University .

Marco
Chief Investment OfficerIntervest Offices & Warehouses
Belgium
Marco Hengst is Chief Investment Officer at Intervest Offices & Warehouses and member of the Executive committee since 2016 alongside CEO & CFO. At Intervest, a listed real estate company active in the market of offices and logistics buildings, Marco is responsible for acquisitions & disinvestments as well for the asset management of the logistics portfolio. He has been active since 2002 within Intervest Offices & Warehouses, which portfolio currently is valued at 909 million € (fair value). Marco holds a degree in Architecture & Management in the Built Environment from the Delft University and a Master in Real Estate from the Antwerp Management School.

Martin
CEOBR Properties
Brazil
Martin Jaco started his career at Andrade Gutierrez and Método Engenharia. Then he went to CBRE, where he led the Investment department for 11 years. In 2007, he joined the startup BR Properties as CIO, with the objective of structuring the company's Investment department, responsible for acquisitions, market, development and leasing. In 2010, BR Properties made its IPO and today it is one of the most important commercial real estate companies in Brazil. Currently, Martin answers as CEO of the company.

Mohit
Managing Director & CEOGodrej Properties
India
Mohit Malhotra is the Managing Director and CEO of Godrej Properties Limited (GPL). A management graduate from Indian Institute of Management-Kolkata, he started his career with Unilever and moved to the RE sector in 2006. He joined GPL in 2010 and has been instrumental in the company's growth since then. He first headed business development for the company and since then has taken on larger leadership responsibilities, including heading GPL's pan-India operations. He was appointed to GPL's Board of Directors as an Executive Director in 2015, and MD & CEO in 2017.

Oliver
Head of UK InvestmentResolution Property
UK
Oliver joined Resolution in 2017 and is responsible for overseeing all UK investment activity along with involvement in Resolution's fund raising activities. Prior to Resolution Oliver was at Global Mutual Properties, a UK real estate investment manager and prior to that had a 14 year career spanning real estate structured and corporate finance, at RBS, Lloyds and Chalkhill Partners, during which time he has transacted in excess of £5bn of real estate and real estate backed companies.

Patrick
Head of Real Estate - EMEAWeWork
UK
Patrick is Executive Vice President of Real Estate at WeWork. He currently heads WeWork's European real estate expansion. He holds a MBA from Columbia University and is originally from London.

Paul
Managing DirectorCommodus Real Estate Capital
Germany
Paul Sattlegger is Managing Partner and responsible for the Internationalization/ Business Development at Commodus. He previously worked for one of the leading management consulting companies, the biggest Bad Bank in Germany, a Real Estate Opportunity Fund in London and a large German Family Office before joining Commodus. Paul Sattlegger graduated as Diplom-Kaufmann in International Management and Banking&Finance from ebs, European Business School, in Oestrich-Winkel, Germany.

Paula
Diretora de Novos NegóciosCCP - Cyrela Commercial Properties
Brazil
Graduated in Architecture and Urbanism from Universidade Mackenzie, with a postgraduate degree in Business Administration from Fundação Getúlio Vargas - FGV. She is a member of the Royal Institution of Chartered Surveyors (MRICS) and of the Board of Directors of the Green Building Council Brazil. Paula has 17 years of experience in the commercial properties sector, and is currently director of New Business & Innovation at Cyrela Commercial Properties, a company that started in 2007 working in the areas of Development and New Business.

Paulo
Director - Asset ManagementGTIS Partners
Brazil
Paulo Millen is a Director of Asset Management at GTIS, and is responsible for office development and asset management in Brazil. Mr. Millen's experience in the real estate industry began in 2005, specializing in construction and development of residential, commercial and mixed-use projects in Brazil. Prior to joining GTIS, Mr. Millen was a Development and Sales Manager focused on marketing and sales strategy at Lindencorp, a major São Paulo-based development and investment firm. Prior to Lindencorp, Mr. Millen was responsible for project approvals at CIPASA, a major land developer in São Paulo. Mr. Millen received a Civil Engineering degree from Fundação Armando Alvares Penteado (FAAP).

Rafael
CEOQBO
Colombia
Rafael is founder, partner and CEO of QBO Constructores SAS, a company dedicated to real estate development since 2003. He is a Business Administrator from Universidad EAFIT with studies at the London School of Economics. He has held relevant positions in the Colombian financial industry during his time at the Corporación Financiera del Valle (Corfivalle) and in the aviation industry during his 5 years at Avianca where he was Commercial Vice President of the airline for Latin America.

Raj
Corporate ChairmanRMZ Corp
India
Raj Menda is the Co-Owner & Corporate Chairman of RMZ Corp. RMZ Corp is one of the most successful South Asian real estate development firms, with an unmatched portfolio in India. The organization has developed, acquired or holds an interest in over 24 M sft. of commercial properties. Its prestigious and prolific portfolio includes over $ 3 billion in real estate assets. Headquartered in Bangalore. At RMZ, we are constantly thinking about the Future. This time it's about the Future of Space and we have chartered our course to look at creating communities. In our new manifesto we are using technology coupled with experiences to build connected communities in our spaces.Raj is the first Indian to be on the Jury of the ULI Awards

Robert
PrincipalStepstone Global
UK
Mr. Murphy is a member of StepStone's real estate team. Prior to StepStone, Mr. Murphy was an assistant vice president at Partners Group, a private markets investment manager. Before that he was an executive in Ernst & Young's real estate corporate finance team. Before Ernst & Young, Mr. Murphy worked as an investment analyst at the Irish National Pensions Reserve Fund. Mr. Murphy holds a master's degree in finance from University College Dublin and is a CFA charterholder.

Rodrigo
Managing DirectorHines - Mexico
Mexico
Mr. Peredo serves as Managing Director for development, acquisitions, and asset management activities for Mexico and Central America. He is responsible for the development and management of office, industrial, residential, and retail projects in Mexico, as well as new business generation through the development and/or acquisition opportunities. Since 2008 at Hines in 2008, he has contributed to the development management and disposition of Real Estate projects in Mexico totaling +$800mi of value across different product types and markets. Prior to that, he served as Associate at Booz and Company in Dallas, TX. Holds a BA -  Civil Engineering of the Universidad Iberoamericana, and an MBA of The Wharton School, University of Pennsylvania.

Sanjay
MD & CEOTata Realty
India
Sanjay has over 24 years of experience in the real estate sector. Sanjay was previously the CEO of Ascendas-Singbridge's India Operations and Private Funds. He was responsible for creating a positive cultural change enabling accelerated growth through acquisitions of 5 new opportunities and redevelopment of existing parks adding 16 million sft. in less than 2 years. His role included green field developments and asset management business spread across 5 cities in India with over 13 million sft of predominantly IT SEZ/ Parks. He also managed an 1100 acre Industrial Township and assisted the Group with the acquisition of 1700 acres start up area in the new capital city of Amaravati, Andhra Pradesh.

Simon
COOIWG
UK
Focused on growing and diversifying B2C and B2B revenue and shaping industries, experienced in turning around operational performance in thin margin businesses, engages diverse stakeholder commitment and enthusiasm, furthermore, passionate about organisational cultural and diversity, actively seeks out emerging and consumer technology to improve products and processes.

Stéphane
CEOWojo
France
Stéphane Bensimon, President of Wojo, has a Master of Business from HEC Paris, and degrees from Sup de Pub and the École Hôtelière de Paris. He joined Wojo after a long and successful career with AccorHotels, most recently as the group's Southern European Deputy CEO. Stéphane is recognized for having launched the brand Ibis Styles in 2010, which includes over 200 hotels in France today.

Tal
Head of US East Coast and Latin AmericaUnion Investment Real Estate
USA
Tal Peri is Head of U.S East Cost & Latin America for Union Investment Real Estate. He joined Germany's largest open-ended real estate fund in 2010 in the New York office and has since closed $3.7 billion in acquisition & disposition transactions. Prior to this role, Tal was an Associate Director at WestLB, New York, where he was responsible for $1.3 billion in real estate acquisition & development finance transactions.

Tanya
Managing PartnerPark Lane Development
Bulgaria
20 years of experience on the SEE commercial property market. Acted as partner and managing director of the largest and most successful property companies in Bulgaria – Colliers International, Landmark Property Bulgaria, European Trade Center. Led the development, leasing and management of several successful commercial projects in the region – with a focus on shopping malls and office buildings. Tanya is the Chair Person of the Association of Commercial Building Owners in Bulgaria. The organization represent the largest commercial developers in the country. Tanya also acts as Chair Person of Ladies Forum, non-for profit organization of business women.

Tariq
Head Real EstateNew Vernon Capital
India
Tariq is the Managing Director & CEO of New Vernon Capital, with a demonstrated history of success in the real estate Private Equity space. He has spent over 25 years in the Real Estate industry. He was instrumental in setting up Knight Frank in India and ran their Advisory and Corporate Real Estate functions before joining NV Capital Services in 2005. Built up a commercial real estate portfolio of ~8.5 mn aft and successfully exited ~6.5 mn sft to global and domestic institutional investors with arguably some of the best returns in the industry.

Thais
Managing Director, Head of StudioTishman Speyer
USA
Ms. Galli joined Tishman Speyer in 2016 and currently oversees Studio, the firm's global coworking and flexible leasing platform. She previously was a part of the Strategy team, where she focused on corporate initiatives. Prior to Tishman Speyer, Ms. Galli was a consultant for McKinsey & Company, where she worked on restructurings, turnarounds, mergers, and acquisitions for large global corporations. She holds her BA in Business and Economics from Fundação Getulio Vargas and her MBA from Harvard Business School.

Tiago
CEO BrasilRegus
Brazil
Tiago Angelo Alves, current role as Regus Brasil CEO. Former LatAm Managing Director of Johnson Controls & ISS, both multinational service companies, having worked also in Large corporations like Cushman & Wakefield and Grupo Semco S/A.. Graduated with MBA degree by University of California - Irvine, Fundação Getulio Vargas FGV in Sao Paulo and Degree on Mechanical engineer by Universidade do Estado de Sao Paulo – UNESP.

Vicente
Managing Director Plataf. InmobiliariaArtha Capital
Mexico
Vicente Naves Ramos, is a Civil Engineer graduated with Honorable Mention from Universidad La Salle, has an MBA (Master in Business Administration) from IPADE, in addition to various courses. The Naves Engineer has 31 years of work experience, more than 25 years in real estate development, always with an ascending career. He has extensive experience as CEO in leading development companies and infrastructure concessionaires. He was a Member of the ARA Consortium Board of Directors (2008-2011), Leadership and direction of high-performance and multifunctional teams, and Vice President of the National Chamber of Industry for the Promotion and Development of Housing (CANADEVI), from 2000 to 2011.

Vinamra
CEO, India Business ParksCapitaLand
India
Vinamra Srivastava is the Chief Executive Officer, India Business Parks for Capitaland. Vinamra oversees investments, development, operations, asset management and strategic planning for the business parks in India, and leads the expansion and enhancement of the Group's portfolio of assets in the country. He was previously based in Singapore heading Group Corporate Strategy & Development. He contributed to the successful Ascendas-Singbridge post-merger integration process and played a key leadership role to develop the India strategy.

Vinod
CEOMindspace Business Parks REIT
India
Equipped with an MBA from Booth School of Business, Chicago, and a law degree from the Mumbai University, Vinod began his career with the K. Raheja Corp, over two decades ago. A fine example of his work philosophy has resulted in building brand 'Mindspace' – with the idea of establishing world-class business districts; a concept which has completely revolutionized the Commercial Real Estate sector in India. Having led the development of Grade A commercial real estate across the country, and the listing of Mindspace Business Parks REIT on the Indian stock exchanges, his current focus is on driving the commercial business' strategic operations with an emphasis on stakeholders' management and business development.
Participation is restricted to Committee Members only.
If you would prefer to contact us by email, please send to [email protected].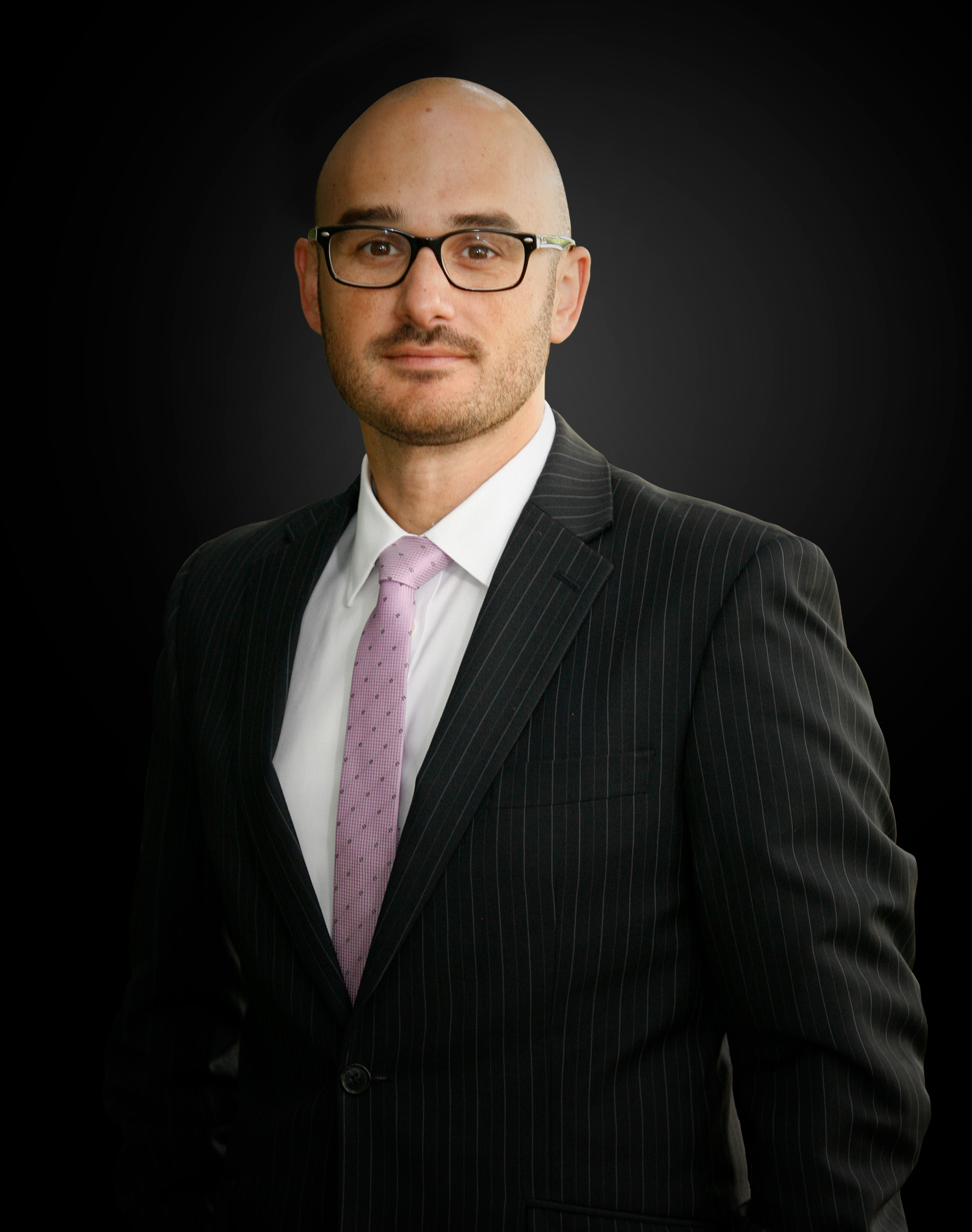 Gustavo Favaron
Gustavo Favaron
CEO
GRI Club
+44 2071215074
Gustavo Favaron is global CEO and Managing Partner of the GRI Group, present in more than 20 countries with the mission of connecting leaders, fostering relationships, disseminating knowledge and contributing to the generation of real business opportunities in the real estate and infrastructure sectors. He is the originator of the club format which has boosted GRI's widespread expansion since 2013. Under his remit are the six GRI Group companies: GRI Club Real Estate, GRI Club Infra, GRI Tech Club, GRI Tech Fund, Smartus and Global Talent. A natural leader and a multicultural professional, Gustavo has a solid track record in business development, strategic planning, integrated management and highly complex negotiations.

Need help?
WhatsApp Assistance
Monday to Friday - 8:30 a.m. to 6:00 p.m.