Wednesday, March 23rd
15:00 - 16:00 | Greenwich Mean Time (GMT+0)
Join the event by applying for a courtesy membership.
This membership will grant you
free access to our global community
, allowing you to connect with
more than 10K members
, as well as to participate
unlimitedly in our courtesy online events
.
Successful registration
57 people are attending
Credit: Tyler Schaefer / Unsplash
GRI Club's Global Committees set the professional standard for peer-to-peer knowledge sharing in order to identify new trends, capitalise on growth opportunities and aid deal flow discovery worldwide.
Curated purely by members, spanning 80+ countries, and across all asset classes, this global committee meets once per month via zoom to share the current sentiment, investment appetite and debate where the market is going.
Participation is open and welcome to all GRI Club Members, under the wing of the specific committee chapter. Be part of the global dynamic exchange and always be present for the opportune moments in your asset and region.
Investments in Large Scale Purpose-Built Shared Living:
What's the growth plan?
- Key issues of the Purpose-Built Shared Living sub-categories: Are definitions all clear?
- Rethinking the concept and business strategies: What´s the investor´s point of view?
- Raising Capital on Microliving, Co-living, or Serviced Apartments: Peculiarities that drives the investment decision

Founder & CEONode
United Kingdom
Anil is Founder and CEO of the Node group of companies and is responsible for the overall management, investment activities and expansion of Node throughout the US, Canada, UK, and Ireland. Anil has worked in real estate for 15 years in the US and Europe, including nearly 11 years at Blackstone, the world's largest private equity real estate firm with over $100 billion of assets under management.

Investment DirectorDTZ Investors
United Kingdom
Chris is Fund Manager with experience of managing both direct and indirect property portfolios. He is the Investment Director for the DTZ Investors Co-Living Fund, which invests in large-scale co-living assets in London. Chris joined DTZ Investors' in 2006 as the Head of Investment Strategy and was responsible for the provision of strategic property advice across all of DTZ Investors' discretionary and advisory fund management mandates. Chris also played a key role in the growth of DTZ Investors' UK multi-manager business.

Founder & CEOHooLiv
India
MBA with global management and Strategic planning Recipient of Babson Rising Star Alumni Award Recipient of Babson Global Student Leadership Award President of Babson Entrepreneurship Club Graduate Fellow at F.W. Olin Graduate School of Business Specialties: Expertise and Extensive Knowledge of Healthcare domain, 17+ Years of IT experience, Computer Science graduate.

Chief Development OfficerUrban Campus
France
Maxime is in charge of opening new residences across Europe. He previously worked at Hammerson, in asset management, where he was in charge of investments and development of shopping centres, and then of the Outlets business, in particular the development of the recent venture VIA Outlets.

CEOOutpost Club
USA
Sergii is Co-Founder and CEO of Outpost Club, real estate tech startup, which owns full cycle of housing - from online platform to offline inventory in New York, California and New Jersey. Co-Founder at AlphaMedic. Outpost Club reimagined homes as a service for Millennials. We help the modern people live with connection, creativity, and flexibility in an easy and affordable way. We are building a digital housing service offering a network of properties tailored for modern co-living - with a complete range of add-on services. Previously, he co-founded AlphaMedic, a full cycle PPP Projects Development Company (Design, Build, Equip, Operate including Healthcare and Facility Management).

Founder & CEONomos Group
USA
Investing and advising in the real estate sharing economy.

Co-Founder and DirectorB-Hive Living
United Kingdom
Williams is an entrepreneur and senior executive with start-up, turnaround and change management experience. He is currently building B-Hive Living - an international co-living business whose mission is re-invent shared living for the 21st century. He focuses on the intersection of sustainability, leadership and change; supporting organisations, networks and individuals to foster innovation and learning, scale up impact and build new capacities for system wide change.
Sponsorship opportunities
GRI eMeetings offers a unique opportunity for companies to raise their profile in front of the most senior executives of the Real Estate industry worldwide.
Contact our team and check the sponsorship and exposure opportunities according to the strategy of your company.

Sponsorship Opportunities
Successful registration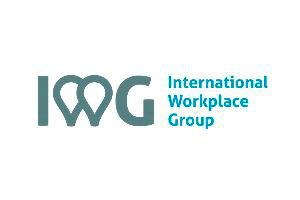 Switzerland
IWG is the leading global workspace provider with more than 3300 business centers across the globe. IWG has built an unparalleled network of office, co-working and meeting spaces for companies to use in every city in the world. Through our network of workspaces, IWG enables businesses to enhance productivity and connect over 2.5 million like-minded professionals.
This event is exclusive for GRI members.