Now as we enter the recovery phase post COVID, with digitalisation, WFH trends, distressed Milan, like other gateway cities, benefits from a special dynamic of commercial, leisure, luxury and residential real estate. Pre COVID, product demand and large scale redevelopment schemes were creating a steady deal flow pipeline that was set to regenerate the City as a best in class urban powerhouse.

Retail and hotel assets accelerating certain occupier habits and creating distressed opportunities, what then can we expect from the future of the City of Milan?

This eMeeting will gather senior developers, asset owners, investors and local thought leaders to discuss a sustainable development pipeline to ensure Milan real estate reaches its full potential as an urban hub to live, work, play and stay.

Joined by special guest, Carlo Ratti (Director of M.I.T. Senseable City Lab), who will guide the conversation on how to rethink and reshape our cities through digital innovation and other insights.

Discussion will touch on
Reshaping & Rethinking The City of Milan
Public & Private Sector Partnerships
Post COVID Trends - WFH, Lifestyle & Residential Impacts on Urban Real Estate
Impact of Digitalization & AI On Future Demand & Design
Key Demand Drivers To Consider For The Long Term Design & Sustainability of Milan
Role of Data Capture To Better Cater For Occupier Needs in the Built Environment

Davide
Managing DirectorRisanamento
Italy
Since 2009 he is Managing Director of Risanamento S.p.A, a property and development Company with €1 bln of assets under management. He was CEO of Immobiliare Cascina Rubina owning Sesto Project designed by Renzo Piano for 963.500 sqm and is still CEO of all the subsidiaries of the Group. He sold assets for € 3.0 billion: Paris properties' portfolio for €1,5 billion, a prestigious building in New York for €0,4 billion and other Italian assets. He is also the CEO of Milano Santa Giulia Spa, owner of Milano Santa Giulia mixed-use Development Project in Milan - 440,000 sqm to be built. Previously, he headed the Real Estate Development by IPI (Fiat Group), being Director of the subsidiaries.

Pierfrancesco
Deputy Mayor for Urban PlanningComune di Milano
Italy

Prof
DirectorM.I.T. Senseable City Lab

Antonio
Chairman / CEOEuropa Risorse
Italy
Managing Director of Europa Risorse Srl and President of Europa Risorse SGR. Antonio started his career in 1976 as construction manager and from 1985 he continued as developer, first abroad and from 1999 in Italy. Antonio developed major projects for important institutional investors mainly international. In 2001 he established Europa Risorse Srl and in 2008 Europa Risorse SGR. Antonio graduated in Civil Engineering in 1975. Over the past years he has lectured for masters degree courses in the Polytechnic of Milan, SDA Bocconi and Luiss Business School in Rome, sharing with young people his great experience as developer.

Giovanna
CEOINVIMIT
Italy
With a solid experience in the TLC and Energy sectors, Giovanna Della Posta has led for the past ten years insurance and Real Estate turnaround projects, supporting companies in rethinking their business model. She graduated in Economics, then earned a master's degree in Economics and Finance and ultimately achieved a General Management program at Harvard Business School (2016). She won the Marisa Bellisario Prize (2012), within the Young Talents category, granted to women who distinguish themselves in management and economy. In 2019 Finance Community selected her among the 50 most influential people in Italian finance. Since January 2019 she is Invimit SGR's CEO, a company 100% owned by the Italian Ministry of Economy and Finance.

Giovanni
CEOAmundi Real Estate Italia
Italy
Giovanni di Corato has held several positions within the companies operating in the field of professional asset management. In September 2002, he became Head of Real Estate in NEXTRA IM, then CAAM SGR following the joint venture between Crédit Agricole and Intesa Sanpaolo. In December 2007, in the process of dissolution of CAAM SGR, he was appointed Chief Executive Officer of Crédit Agricole Asset Management Real Estate SGR, now Amundi Real Estate Italia SGR following the joint venture in asset management between Crédit Agricole SA and Société Générale. Giovanni di Corato is a member of Assogestioni's technical committee relating to real estate funds. Born in 1965, he graduated in Economics and Social Sciences in 1989.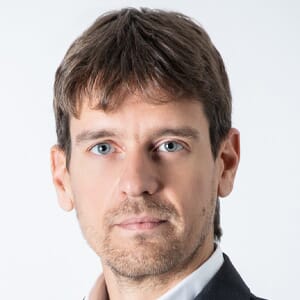 Michele
Head Product Development & Fund RaisingInvestire SGR
Italy
Michele Beolchini is the Head of Product Development & Fund Raising of InvestiRE SGR. Michele has been present in the Italian real estate market for more than 11 years, and prior to joining InvestiRE, was in the Real Estate Advisory team of Banca IMI – Intesa Sanpaolo Group - where he had the opportunity to take part to the origination, structuring and execution of numerous real estate transactions between 2008 and 2015. Michele holds a M. Sc. cum Laude in General Management and a B. Sc. in Business Administration from Bocconi University (Milan).

Paola
Country Managing DirectorDuff & Phelps REAG
Italy
Paola Ricciardi is MD & Chairman of the Board of Duff & Phelps Real Estate Advisory Group (REAG) in Italy. In addition to supervising the main service lines (Advisory, R4loans, Professional Services and Debt Advisory Services), she also coordinates business operations in Italy. Previously, as European Coordinating Manager, she was responsible of supervising pan-European projects and cross-border projects with USA. She is a lecturer at the University of Milan and Turin. She is a Member of the Italian Professional Association of Architects and Member of Royal Institution of Chartered Surveyors (RICS). In 2006 she helped to found AREL (Real Estate Ladies Italian Association).
Participation is restricted to Club Members and eMembers.
If you would prefer to contact us by email, please send to [email protected].
Submit your interest (Non-members)
Participation is restricted to Club Members and eMembers.
If you would prefer to contact us by email, please send to [email protected].
Our team will get in touch with you soon to confirm your participation

Edoardo
Club ManagerGRI Club
I'm managing the GRI Real Estate Club Italia between London and Milan. I joined GRI as Account Manager after 3 years in the management and strategic communication fields spanning between multinational and startup environments in France, Italy and UK. Graduated in Business & Economics at Alma Mater Studiorum in Bologna, Italy.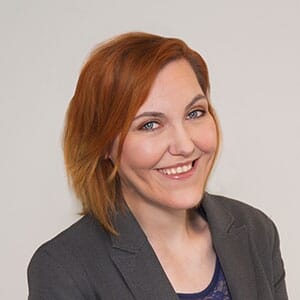 Kirsty Stevens
Kirsty Stevens
Global Head, Content & Production | Senior Director, UK Accounts
GRI Club
0787150599
12 years experience within conference production in infrastructure, tax, finance and real estate. Previously working with RICS for four years helping drive the global CPD rollout. I have been with GRI Club for over 4 years, from Sales Director, UK Markets Director, Content Director and now as Global Head of Content with Sales Specialty within our Europe and USA markets. Ask me about our European events,asset class specialisms and connecting wtih investors globally. BA Hons in Philosophy from Kings College London, hobbies include Rugby, Theatre Production and Time Out Tastemaker.
Sponsorship opportunities
GRI eMeetings offers a unique opportunity for companies to raise their profile in front of the most senior executives of the Real Estate industry worldwide.
Contact our team and check the sponsorship and exposure opportunities according to the strategy of your company.

Sponsorship Opportunities
Successful registration