Flexible Workspaces and Serviced Offices – The coming transformation in CRE
Tuesday, November 1st
3 - 4 PM | British Summer Time (GMT+0)
Join the event by applying for a courtesy membership.
This membership will grant you
free access to our global community
, allowing you to connect with
more than 10K members
, as well as to participate
unlimitedly in our courtesy online events
.
Successful registration
44 people are attending
Credit: alice_photo / Adobe Stock
EVENT MANAGER

Director, Global Committees ProductionGRI Club
Brazil
I am a journalist, international analyst, and currently Director of Global Committees Production at GRI Group. I hold a Ph.D in International Political Economy (UFRJ), a master degree in International Relations (UERJ) and a degree in Journalism (UP). I have experience in Media, Research, and in Communication, as well as in Public Relations.
GRI Club's Global Committees set the professional standard for peer-to-peer knowledge sharing in order to identify new trends, capitalise on growth opportunities and aid deal flow discovery worldwide.
Curated purely by members, spanning 80+ countries, and across all asset classes, this global committee meets once per month via zoom to share the current sentiment, investment appetite and debate where the market is going.
Participation is open and welcome to all GRI Club Members, under the wing of the specific committee chapter. Be part of the global dynamic exchange and always be present for the opportune moments in your asset and region.
Flexible Workspaces and Serviced Offices - The coming transformation in CRE
The Flight to Quality Continues

-

Reassessment of space solutions, how much and where?
The Office Outside the Walls – External amenities, the home-away-from-home trend and new urban hubs
Shorter Leases, Greater Agility - Remarks on portfolio strategies and investment momentum

Managing PartnerMaya Capital
United Kingdom
Has over 12 years of real estate investment experience. David was previously Head of the Real Estate practice at Helios Capital, a London-based family office, and, prior to that, a senior member of the investment team at Moor Park Capital Partners. He has an extensive track record in real estate, having been involved in £2bn+ real estate transactions since the start of his career, both in equity and debt positions. David holds an MA from HEC Lausanne, HEC Paris and La Sorbonne University. He speaks French and English and is a Swiss and French citizen.

Executive Director, EMEA Head of Work Dynamics Research and StrategyJLL
United Kingdom

Managing Director, Design PrincipalHENN
Germany

CEO & FounderNew Work Offices
Hungary
Hubert Abt has been working in the real estate industry for over 30 years. He worked as a Developer, structured finance with Mezzanine capital for various real estate projects and in 2013 he founded NEW WORK Offices in Budapest. The Company provides various flexible office Concepts and today is present in 5 countries. Hubert incorporated NEW WORK into a closed joint-stock company and now leads the company as CEO while focusing on Business Development, Investors relation and leading the Innovation lab dealing with digitalization and Space as a Service.

CEOIOS OFFICES
Mexico
An entrepreneur with more than 20 years of experience in the Workspace Industry. My expertise goes from Organizational Culture to sales, infrastructure and construction, as well as customer service. In 2007, I co founded IOS OFFICES with my brother Adrián. Today, with more than 70,000 m2 of office space in 36 IOS Centers in México, the IOS OFFICES Business Community is made up of more than 15,000 members. Practicing sports is another of my passions, I have participated in multiple marathons and one Iron-Man, as well as mountain biking and climbing.

Senior Vice President of Corporate Real Estate, Global Facilities and EHSDell EMC
USA
Mark Pringle is a senior vice president of Dell Technologies Global Facilities and Environment, Health and Safety. He is based in Austin, Texas, and has responsibility for Dell's global facilities, corporate real estate, environment, health and safety protocols. Over the last few years, Mark co-led Dell Technologies' Corporate Crisis Management Teams' response to the COVID-19 pandemic focusing on the health and safety of our team members, partners and customer while using data and science to make decisions on site re-openings and other key areas. In addition, he is a thought leader in the New Ways of Working, which focuses on leaning into a virtual-first world, driving a global site strategy to optimize the real estate portfolio.

Head of US East Coast and Latin AmericaUnion Investment Real Estate
USA
Tal Peri is a senior real estate investment and finance professional with over 20 years of industry experience across markets and product types. Tal has closed more than $5 billion of real estate transactions. He serves as Head of U.S. East Coast and Latin America for Union Investment Real Estate in their New York office with the primary responsibility of overseeing equity investment activities in these regions. Union Investment is the largest open-ended real estate fund in Germany with a global real estate AUM of $55 billion and a US AUM of $6 billion. Prior to this role, Tal was an Associate Director at WestLB, New York, where he was responsible for real estate acquisition and development finance transactions.
Sponsorship opportunities
GRI eMeetings offers a unique opportunity for companies to raise their profile in front of the most senior executives of the Real Estate industry worldwide.
Contact our team and check the sponsorship and exposure opportunities according to the strategy of your company.

Sponsorship Opportunities
Include your information below to apply for sponsorship opportunities
Successful registration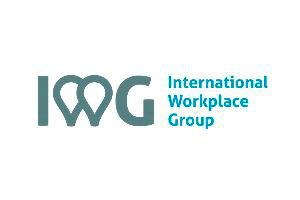 Switzerland
IWG is the leading global workspace provider with more than 3300 business centers across the globe. IWG has built an unparalleled network of office, co-working and meeting spaces for companies to use in every city in the world. Through our network of workspaces, IWG enables businesses to enhance productivity and connect over 2.5 million like-minded professionals.
This event is exclusive for GRI members.