While many BTR and multifamily assets reach maturity across Europe, COVID-19 seems to have changed trends, demands and social behaviour of future tenants. Will investors have to broaden their definition of the residential asset class, focus on sustainability and further develop rent segmentations?

This eMeeting will discuss benchmarking perspectives on what might add value to BTR across Europe; considering development, planning, reallocation of capital towards BTR and away from traditional assets, operational delivery and demographic drivers.

Co Chairs
Supply VS Demand Imbalances - Can supply catch up or will prices continue to grow?
Rental Income - Stable source throughout crises or long term volatile playing field?
Blurred Lines for Planning & Development - Co-living, neighbourhood or mixed use for the win?
Demographic Drivers - Accelerated trends and new developments
Sustainability - Short term price heavy but long term cost efficient?

Carlos
Founding DirectoruDA. urban Data Analytics
Spain
Founder & Managing Director of uDA, urbanData Analytics (1st Spanish company to apply BigData & Artificial Intelligence in the real estate market). Development, management and communication of profitable and exciting products from BigData; Artificial intelligence, in Real Estate (#proptech) and Smart Cities context (#SmartCities). Leader of multidisciplinary teams for the management, conceptualization and development of creative complex solutions in projects of Real Estate investment with confluence of public, private and end customer interests. Awarded to the most innovative Real Estate company by ACI (JLL Association, CBRE, AN, BNP etc) in 2016. Awarded in MIPIM proptech Competition in 2017, Top 50 European Proptech companies.

Jacopo
CEO & Managing DirectorImmobiliare Percassi
Italy
Jacopo graduated with honors in Civil Engineering from Università degli Studi di Napoli Federico II, has an Executive MBA from SDA Bocconi in Milan and an Advanced Management Program from INSEAD in Fontainebleau. He started his professional experience in infrastructure projects. From 2001 - 2011 he has pursued a career in big construction companies such as Astaldi and Torno Internazionale. Beginning with experiences abroad in Venezuela and Morocco, he then assumed the role of Director in complex infrastructural and civil building projects both national and European (e.g. Naples subway, hotel and office buildings in Romania and Algeria). Since 2011 he works in Immobiliare Percassi Group, in which he holds roles of CEO and Managing Director.

José
José
Antonio de Pedro Cuadrado
FounderCommuty
Spain
Jose manages innovation projects for investment funds. Among others, he has directed asset transformation projects into co-working, co-living, PropTech implementation and multi-generational housing.

Klaus
Managing PartnerCatella Project Management GmbH
Germany
Klaus joined the European Catella Group in 2008 as Managing Director and is responsible for all real estate development projects in Germany. In 2015 Catella Project Management (CPM) was founded as an independent division direct linked to the Stockholm headquarter of Catella. Meanwhile CPM has realised or initiated project volumes of approx. 1.8 b EUR in commercial and residential properties. As Managing Partner Klaus is one of the shareholders of these development projects. The set-up of all Catella projects is based on sustainable and long-term oriented investments. Consequently the economic and ecological goals must be combined.
Participation is restricted to Club Members and eMembers.
If you would prefer to contact us by email, please send to [email protected].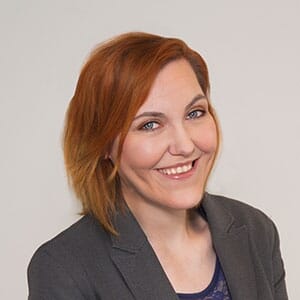 Kirsty
Senior Director - USA, Europe & Global ResearchGRI Club
I have over 10 year's experience in conference production; 7 of which have been in the real estate, venture capital and private equity sectors. I am particularly passionate about BTR, light industrial, global geopolitical and social disruption. At GRI Club, I lead our production team across Europe to develop meaningful events and club meetings for our members.

Need help?
WhatsApp Assistance
Monday to Friday - 8:30 a.m. to 6:00 p.m.