La pandemia ha tenido un impacto relevante en las economías Andinas y esto se refleja en las caídas de sus calificaciones crediticias e índices de empleo. No habiendo precedentes, es un reto saber con exactitud cuánto tiempo tomará reactivar cada uno de los mercados, ni los efectos reales que se verán a corto y mediano plazo. Durante este eMeeting, Munir Jalil, Executive Director & Chief Economist Andean Region of BTG Pactual, analizará las economías de Colombia, Chile, Perú y Argentina para dar una visión más clara de las repercusiones del COVID-19 en las economías locales y proyecciones de los próximos meses para la región.
La participación está restringida a los miembros del Club y los eMembers.
Si prefieres contactarnos por correo electrónico, por favor envía a: [email protected].

Agostina
Club Manager LatAmGRI Club

Giovana
Director of Andean Countries & HospitalityGRI Club
1
+52 55 6452 3958
+52 55 6452 3958

Ciudad de México | Federal District | Mexico
Banco Sabadell is Spain's fourth largest private banking group, which is comprised of different banks, brands, subsidiaries and part-owned companies covering all areas of the financial business sector under a common denominator: professional performance and quality. A young, highly-qualified team, with the most modern, up-to-date technological and commercial resources and a multi-brand, multi-channel organisation focusing on the client enable Banco Sabadell to occupy an outstanding position in the personal and business banking markets.

São Paulo | SP | Brazil
Globally recognized as the best and biggest real estate consulting firm, CBRE stablished in Brazil in 1979 and became one of the largest business platforms in Latin America. The company operates throughout the whole national territory through equipped and specialized departments to provide the best service to all it's customers. Within an aggressive international policy, through acquisitions of several companies around the world, the company expanded it's operations both to office and industrial users and occupiers, in Brazil and outside the country. CBRE offers a broad range of integrated services, the growing number of transactions and expertise acquired during its 238 years of existence in the world, provide CBRE a differentiated market knowledge, allowing the identification of the best opportunities and providing excelence to its consulting services, whether its clients are investors, developers, builders, occupants or owners.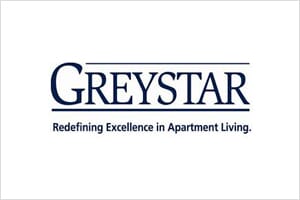 Property and investment management and development services for residential and student housing properties.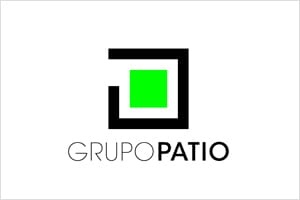 Santiago | Chile
Grupo Patio is a leading real estate company in Latin America and one of the fastest growing real estate development platforms in the region. The Company has under administration over US$1,5 bn, invested in over 70 real estate assets. The Company operates through each of its 5 divisions: Patio Comercial (Retail), Patio Oficinas (office), Patio Industrial (industrial), Patio Residencial (residential) and Patio Capitales (capital markets division). During its 14 years of operations, the Company has consolidated as a platform with a strong emphasis on value generation through an active management of its portfolio, innovative designs and strong focus on productivity and profitability of its assets.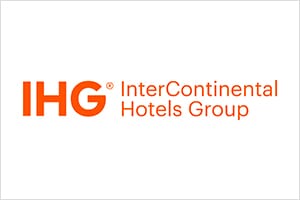 Florida | USA
IHG® is a global organization with a broad portfolio of hotel brands, including InterContinental®, Kimpton®, Hotel Indigo®, EVEN® Hotels, HUALUXE®, Crowne Plaza®, Holiday Inn®, Holiday Inn Express®, Holiday Inn Club Vacations®, Holiday Inn Resort®, avid™ hotels, Staybridge Suites® and Candlewood Suites®. IHG franchises, leases, manages or owns more than 5,200 hotels and nearly 780,000 guest rooms in almost 100 countries, with more than 1,500 hotels in its development pipeline. IHG also manages IHG® Rewards Club, our global loyalty program, which has more than 100 million enrolled members. InterContinental Hotels Group PLC is the Group's holding company and is incorporated in Great Britain and registered in England and Wales. More than 350,000 people work across IHG's hotels and corporate offices globally. Visit www.development.ihg.com for development information.

With offices in São Paulo and Rio de Janeiro, Newmark Grubb Brasil is a full-service commercial real estate operation offering services that include tenant representation, landlord representation, real estate and economic consulting services.

Bogota | Colombia
Deloitte is one of the world's leading firms, delivering outstanding management, consulting and advisory services in 154 countries, to more than one-half of the largest companies listed in Fortune Global 500, as well as public enterprises and institutions, locally important clients and fast-growing multinational companies. Deloitte is committed to driving economic growth and supporting a sustainable society. Using the Deloitte Network's insights to handling challenges and opportunities is the gateway to achieving individual growth, business success and to creating a prosperous society. Deloitte has an infrastructure and capital projects team that provides a wide range of services throughout the asset lifecycle, combining global best practices from their experience on the world's largest and most complex projects to help clients to maximize the value of their investment. We advise public and private sector projects commissioners, as well as both sides of a public-private partnership.

St Jacobs | Ontario | Canada
s2e Technologies specializes in the development of and investment in smart communities and sustainable energy solutions, to provide positive environmental impact, enhance quality of life, and build a healthy business.

Ciudad de Mexico | Federal District | Mexico
SiiLA Mexico's mission is to provide market intelligence of the commercial real estate sector with the highest quality standards. SiiLA Mexico is a cloud-based platform backed by the best technology, reliable methodology and advanced statistics. This has successfully positioned us in Latin America as a provider of objective data and specialized consulting that allows our clients to make informed decisions.

Need help?
WhatsApp Assistance
Monday to Friday - 8:30 a.m. to 6:00 p.m.