As confidence in the global economy nosedives, and most real estate and capital markets investors adopt 'wait and see approach' what immediate and long term consequences will this global event have on crossborder capital deal flow?

This eMeeting will gather senior real estate leaders to discuss openly amongst each other and share what steps they are taking in order to benchmark solutions as a global community. Has overseas investment temporarily dried up or are we seeing evidence of capital trickling through and what challenges and opportunities does it present the market?

Europe, Asia, America - Investment patterns, biggest risk exposure and where?
Safe Havens - Do they exist in the current situation?
Moment for Dry Powder? If not now, when?
Adapting Investment Strategies - Adjust risk, hold assets or buy/sell?
How long will cross-border investors stay cautious?
Possible Influences on long-term capital flow
Moment for Dry Powder? If not now, when?
Participation is restricted to Club Members and eMembers.
If you would prefer to contact us by email, please send to [email protected].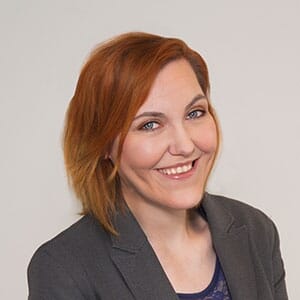 Kirsty
Senior Director - USA, Europe & Global ResearchGRI Club
I have over 10 year's experience in conference production; 7 of which have been in the real estate, venture capital and private equity sectors. I am particularly passionate about BTR, light industrial, global geopolitical and social disruption. At GRI Club, I lead our production team across Europe to develop meaningful events and club meetings for our members. Adhirath
DirectorShekhawati
India

Adrian
Head of Divestments CEESkanska
Poland
As Head of Divestments at Skanska's commercial development unit in CEE, Adrian is responsible for sourcing buyers and conducting transaction processes in Poland, the Czech Republic, Hungary and Romania. While working at Skanska, Adrian has divested over 40 office buildings totaling almost EUR 2 bn. He has also expanded Skanska's clients portfolio by 15 new buyers. Moreover, Adrian was involved in the sales process of Skanska's asset in London and Helsinki. Adrian started his professional career in 1997 at Gerald Eve International. He went on to work for Knight Frank and GE Capital Golub Real Estate. Prior to joining Skanska in 2013, he worked for Echo Investment as the director responsible for the company's asset divestments.

Alfonso
CEOCastellana Properties
Spain
Bachelor in Business Administration with Concentration in Finance from Boston University (1994-98), Alfonso Brunet is since 2017, CEO of Castellana Properties REIT. Since the beginning of his professional career, Alfonso focused his work in the Real Estate sector. Between 1998 and 2006, he held different positions at CB Richard Ellis (CBRE) until he assumed the position of responsible for logistics and industrial assets. Later, between 2006 and 2017, he led Pradera Management in Spain, being in charge of national investments before assuming the position of Head of the Spanish office. In this position, he furthered his expertise in the Retail sector, among other areas, an area where he continues to work today as the CEO of CP REIT

Alistair
CEOClarion Gramercy
UK
Mr. Calvert is CEO of Gramercy Europe Limited, which was formerly ThreadGreen Europe. Mr. Calvert established the original ThreadGreen business in 2006, launching its first fund in 2007, and subsequently selling the business to Gramercy Property Trust in December 2014. Simultaneously with Gramercy Property Trust being acquired by Blackstone in October 2018, Gramercy Europe became an independent fund manager through a management buyout from Blackstone. Under Mr. Calvert's leadership, Gramercy Europe has transacted on more than £2.2 billion of logistics and light industrial property in the past 4 years.

Andreas
Head of Research EuropeSavills Investment Management
Germany
Andreas Trumpp MRICS is Head of Research & Strategy EU at Savills IM since February 2019. He is responsible for an analysis team in London, Milan, Munich & Stockholm. Between 2015 and 2019 he was Head of Research Germany at Savills IM and responsible for supporting the Investment & Fundraising teams of the strategic market analysis. From 2006 - 2015 he worked for Colliers International, from 2009 as Head of Research Germany. 2004 - 2006 he worked for project developers in the areas of location research and development & research. Since June 2014 he is MRICS. 2013 - 2019 he held a lectureship at the Technical University of Munich on the subject of "Real Estate Research & Location & Market Analysis". Anh
Real Estate SpecialistEquity International

Brian
CEONido Student
UK
Brian Welsh has over 14 years' experience in the student accommodation and private rental sector markets. He has been responsible for the development and management of over 50,000 beds globally. Brian assumed the role of CEO of Nido Student in October 2017. Within this time, he has overseen the expansion of the portfolio from 2,000 to a pipeline of over 20,000 beds. Prior to joining Nido, Brian was Head of Operational Management at Liberty Living plc and then assumed the role of COO of Threesixty Developments and The Student Housing Company, where he oversaw the acquisition and delivery of over 17,100 beds across Europe, breaking into new PRS markets which have since become established, in particular Ireland and Spain.

Derek
MD & Commercial RE Debt OriginationOaktree Capital Management
UK
Derek is responsible for originating and structuring debt opportunities for Oaktree's Real Estate Debt Fund, a global performing debt strategy within Oaktree's Real Estate business. Prior to joining Oaktree, he was head of the commercial RE origination effort for Credit Suisse's European Asset Finance business having joined from LNR Property Europe where he was a Managing Director and responsible for overseeing the European Investment Management division with a focus on advising and investment activities involving both non performing and performing debt opportunities across Europe. Mr. Rich spent the majority of his professional career in Europe with Deutsche Bank.

Dobrin
CFO & Head of Capital MarketsLion's Head
Bulgaria
Dobrin Staikov serves as CFO & Head of Capital Markets at Lion's Head. Prior to this he joined AG Capital's executive team in July 2016 after over 12 years at EBRD in London. At EBRD he developed the bank's distressed asset & non-performing loan financing and investing practice and enhanced the private-equity type business in Central and Eastern Europe (CEE), Turkey and North Africa. He was also part of the Deutsche Bank (London) Emerging Markets Structuring team with focus on the CEE region. He has been a board member of equity investee companies across CEE and Turkey. He holds MBA from INSEAD and is chartered certified accountant in the UK (ACCA). Gerhard
MD, Head of Fund ManagementSavills Investment Management

Gunther
MD, Head of Investment Transactions EUBarings Real Estate
Germany
Gunther Deutsch is Barings Head of Transactions Europe and Managing Director at Barings Germany. He is overseeing the investment markets Sweden, Finland, The Netherlands, Germany, Italy, Spain, France and the UK. Transaction volume executed over the last 3 years. 3 bn EUR of acquisistions and 2.25 bn EUR of dispositions. Prior to co-founding PAMERA in 2010 (before its acquisition by Cornerstone/Barings in 2014), Gunther Deutsch was founder and owner of the asset management platform Metis Asset Management GmbH in 2004. Previous to that, he spent 13 years in senior positions at Deutsche Bank (RREEF) and Jones Lang LaSalle (JLL) in Munich, Berlin and New York. Hans
Business Development DirectorRemit Consulting

Jean-Philippe
Managing Director and Head of IR EuropeColony Capital
France
Jean-Philippe Besse is Managing Director, Head of Investor Relations – Europe at Colony Capital, Inc. Mr. Besse is responsible for overseeing Colony Capital's investor relations efforts in Europe and developing its current and prospective European investors. Prior to joining Colony Capital in 2017, Mr. Besse was partner at La Française AM, a leading asset manager in Europe, where he was Head of International Development, interfacing with European and Middle Eastern investors on all aspects of capital formation across various asset management expertise. He started his professional career within the AXA group in New York and Paris where he was Head of Marketing for AXA Financial Products. Mr. Besse graduated from Ecole Polytechnique

Joan
Managing PartnerSpinnia
Spain
Prior to founding SPINNIA, Joan developed his entire career in RE, both in Spain and abroad (UK, France, Germany, Poland, Portugal, Bahrain, the U.S. and Brazil), serving as Asset and Property Manager at Landscape (Bank Sabadell, with over €650 M AUM), International Director General at ESPAIS (developer with over €1 Bn investment), and Country Manager of SEGRO (REIT with €6 Bn AUM), among others. With more than €2.2 Bn of managed assets and €3.0 Bn in RE transactions, he is currently founder and managing partner of SPINNIA, a RE asset management company focused at sourcing, structuring and managing commercial RE projects. Education: BA (UB, Barcelona), MBA-MIM (ESADE, Barcelona), EFQM Model Assessor (Brussels) and MRICS (RICS, London).

Need help?
WhatsApp Assistance
Monday to Friday - 8:30 a.m. to 6:00 p.m.