How can the real estate industry forecast climate risk into real assets and work in partnership to combat surrounding issues? 2020 kicked off with investors focusing heavily on impact investing and ESG strategies taking changing demand from tenants, operators and pension funds, as well as growing pressure from governments into account. However, since the pandemic and resulting economic crisis have disrupted the markets severely, how will this play out for company's ESG alignments?

This eMeeting will attempt to clarify long term climate risk impacts on assets, end investors' demand on portfolio management and identify ways to safeguard assets.
Climate Change
Must one change investment strategies too?
Long Term Pandemic Impacts - Rebuilding a greener, sustainable economy?

ESG, Green Lending, Social Impact - How to translate into asset management and future investment strategies? 

Assets and Locations - Winners and losers

Government Interventions - What regulatory decisions can we expect?

Tech and Social Impacts

Can Green Add Tangible Value?

Adapting Assets to Mitigate Climate Risks

Michael
Co-Founder & Chief Investment OfficerCapital Innovations
USA
Michael D. Underhill, Founder & Chief Investment Officer of Capital Innovations, an alternative investment boutique. Oversees data science, equity valuation, risk modeling, performance attribution, & trading strategies. Designed factor testing, optimization, risk budgeting, active portfolio trading and rebalancing. Invented Capital Innovations InSight™ process, which uses Capital Innovations' proprietary private markets model, analyzes available investment manager data and rates each product according to seven factors: business, staff, investment process, investment risk, performance, terms/conditions, and operations. Juliana
Head of ESG & DiversityKennedy Wilson
UK


Steven
Sustainability ManagerArgent Related
UK
Participation is restricted to Club Members and eMembers.
If you would prefer to contact us by email, please send to [email protected].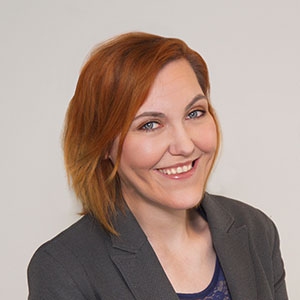 Kirsty Stevens
Kirsty Stevens
Global Head Content, EU & USA Accounts
GRI Club Global
0787150599
12 years experience within conference production in infrastructure, tax, finance and real estate. Previously working with RICS for four years helping drive the global CPD rollout. I have been with GRI Club for over 4 years, from Sales Director, UK Markets Director, Content Director and now as Global Head of Content with Sales Specialty within our Europe and USA markets. Ask me about our European events,asset class specialisms and connecting wtih investors globally. BA Hons in Philosophy from Kings College London, hobbies include Rugby, Theatre Production and Time Out Tastemaker.

Need help?
WhatsApp Assistance
Monday to Friday - 8:30 a.m. to 6:00 p.m.