As the Portugese political elections loom, and European real estate enters a post COVID recovery phase, what can we expect from the cycle of investments and can Portugal remain competitive to attract international capital through such events?
2021 Portugal Real Estate Outlook
Economic and Political Snapshot - What are the main perspectives for sustainable future growth?
Real Estate Performance - What will drive real estate growth?
Emerging Trends in The Segment - Which asset class has proven to be best for repurposing and what types of projects are under development in the new normal?
Future Perspectives and Upcoming Challenges - What lies ahead in the cycle of investment and how can Portugal remain competitive to attract international capital?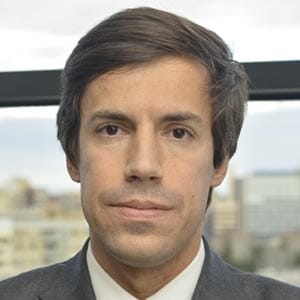 João
Country ManagerMerlin Properties
Portugal
João Cristina is the Portugal Director of Merlin Properties since 1 January 2018. From 2006 until that time, he held Investment Management positions at Rockspring PIM and Orion Capital Managers, all based in Madrid. He returned to Portugal, during 2014, to assume the General Manager role in SILCOGE, a leading Portuguese real estate company. He studied Finance at ISCTE and has an MBA from IE -Instituto de Empresa. Joao Specialized in acquisitions and asset management throughout the Iberian Peninsula, where he has more than 12 years' experience. Over the last year, João has focused on increasing Merlin's footprint in the Portuguese real estate market (acquisitions) while improving present occupational levels of the portfolio asset management

Paula
Chief EconomistBanco BPI
Portugal
Head of BPI's Economic Studies Department since 2013, has been working in banking since 1987, with focus on financial and economic research. Expert for the Portuguese, Angola and Mozambique markets and responsible for scenarios and risk analysis over these economies, a responsibility that now holds at CaixaBank Group. Paula holds an MBA from Universidade Nova de Lisboa and a degree in Economics from the same university.

Francisco
CEONorfin
Portugal

José
Managing DirectorVanguard Properties
Portugal
Experienced investor in Real Estate. Since the end of 2015, focused in the setup and management of Vanguard Properties, a leading developer, focused on residential and touristic projects. Currently the group has 16 projects under development located in Lisbon, Oeiras, Comporta and Algarve. Vanguard's is currently leading the consortia that will acquire the real estate funds of Comporta Investment Fund. Since 1988, José has been involved in multiple ventures notably in retail, real estate, technology (software, heading systems, medical, etc.). Significant expertise in Real Estate, Funding, Negotiation and Venture Capital. Undergraduate in Management with expertise in Finances. MBA in International Management.

Nicolas
Head of PortugalBesix Red
Portugal
Nicolas Goffin joined BESIX RED in 2015 as Project Manager based in Brussels. After successfully leading and delivering several projects domestically and abroad, Nicolas was promoted to Head of Portugal in late 2018. In 2020, he moved to Lisbon where he opened the first-ever Portuguese branch of BESIX RED in downtown Lisbon. Nicolas and his team are currently heading two projects, DUUO, a residential complex of 280 apartments over two buildings at Praça de Espanha and Parque Oriente, a multi-use project with over 43,000 m2. Prior to joining BESIX RED, Nicolas served as Architect for Archi 2000 (BE) and Hamiltons Architects (UK). Nicolas Goffin holds a Master of Architecture. He is fluent in French, English, Dutch and Portuguese.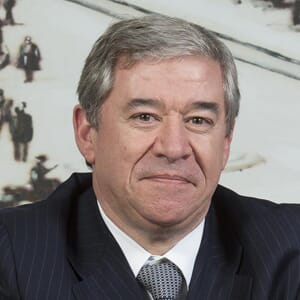 Pedro
ChairmanSquare Asset Management
Portugal
55 years, married 2 sons From 2002 - 2017 Square Asset Management - Partner; 1,5 Billion under management in all sectors for retail and institutional clients : Managing the highest Portuguese performance balanced portfolio over the last 8 years in a row according to MSCI/IPD; from 1990 - 2000 ESAF Espírito Santo Activos Financeiros SGPS - Real Estate Managing Director Investments: Portugal, Brazil, Russia.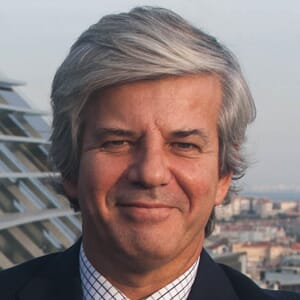 Pedro
PartnerExplorer Investments
Portugal
Joined Explorer in 2012 and currently is the Partner in the Real Estate Business Area. He worked at CBRE in Madrid in 1987 and opened the Portuguese office in 1988, leading it until 2012. Pedro has a degree in Systems Engineering from Instituto Superior de Matemáticas Aplicadas and a master in Finance and Company Financial Management from ISCTE-INDEG. He is a Fellow of the Royal Institute of Chartered Surveyors (RICS) and appraiser certified by the CMVM.

Vítor
Head of Investment ManagementGNB Real Estate
Portugal
Participation is restricted to Club Members and eMembers.
If you would prefer to contact us by email, please send to [email protected].
Submit your interest (Non-members)
Participation is restricted to Club Members and eMembers.
If you would prefer to contact us by email, please send to [email protected].
Our team will get in touch with you soon to confirm your participation

Ludwig
Production ManagerGRI Club
Brazil
Production Manager at GRI Club. My job is to connect top investors, developers, banks, consultants, lawyers, and other Real Estate players and executives to GRI meetings and events that I produce in Brazil, Portugal and USA. International Relations and Affairs Analyst and Economist at Faculdades de Campinas (FACAMP). Study abroad in France at ICN Business School with a Bachelor of Business Administration (BBA Program).

Thiago
Senior Director RE Europe & Head of RE PortugalGRI Club
Thiago is part of the GRI senior management team in Europe and is responsible for the day-to-day run of the GRI Europe department with key responsibilities to manage and build deep relationships with C-levels executives active in Europe.
Sponsorship opportunities
GRI eMeetings offers a unique opportunity for companies to raise their profile in front of the most senior executives of the Real Estate industry worldwide.
Contact our team and check the sponsorship and exposure opportunities according to the strategy of your company.

Sponsorship Opportunities
Successful registration