Peru post-elections: What are the perspectives for macro, fiscal and political stability?
Co-host
Friday, 11th June
12:00 - 13:00 | Peru Time (GMT-5)
Submit your interest (Non-members)
Participation is restricted to Club Members and eMembers.
If you would prefer to contact us by email, please send to [email protected].
Our team will get in touch with you soon to confirm your participation
68 people are attending
Credit: Eduardo Garcia / Unsplash
EVENT MANAGER
Moisés
Institutional Affairs Director, InfrastructureGRI Club
Expectations around the recent elections in Peru have left investors uneasy to understand the candidates' fiscal, economic, political framework and government plan in detail.
In this eMeeting, GRI members will gather with Fitch Ratings experts to have an overview about the government plan and institutional framework for growth-enhancing and fiscal reforms in Peru, possible adjustments needed to preserve the economic and fiscal strengths in the country, and discuss how the election can unfold private infrastructure investments.
Discussion will touch on:
Unfolding the Scenario: What's the outlook designed by international analysts?

Governability Risks: What to expect from a new president and new congressional members?

Reforms: What the new government's priorities look like?

Close-up: What might be the impacts on long-term infrastructure investments?
César
Head Portfolio ManagerUnión para la Infraestructura
Peru
César Ramirez holds a MBA at the Kellog School of Management, MPA at the Kennedy School of Government Harvard. Has more than 20 years experience in investments. Former Managing Director of Petroperú, before starting in Credicorp worked as managing director at Trafigura Colombia, ING Funds, was Vice-president at AIC International Investments and held the position of investments specialist at IFC.
José
PartnerHernández & Cía. Abogados
Peru

Kelli
Director, Americas Sovereign RatingsFitch Ratings
USA
Sponsorship opportunities
GRI eMeetings offers a unique opportunity for companies to raise their profile in front of the most senior executives of the Real Estate industry worldwide.
Contact our team and check the sponsorship and exposure opportunities according to the strategy of your company.

Sponsorship Opportunities
Successful registration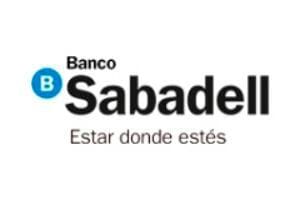 Ciudad de México | CMX | Mexico
Banco Sabadell is Spain's fourth largest private banking group, which is comprised of different banks, brands, subsidiaries and part-owned companies covering all areas of the financial business sector under a common denominator: professional performance and quality. A young, highly-qualified team, with the most modern, up-to-date technological and commercial resources and a multi-brand, multi-channel organisation focusing on the client enable Banco Sabadell to occupy an outstanding position in the personal and business banking markets.

São Paulo | SP | Brazil
CCR Group is one of the major infrastructure concession companies in Latin America. Divided into four business units, CCR Highways SP, CCR Highways BR, CCR Mobility and CCR Airports, the company operates in the main transportation modes in the region. In the road segment, it controls 3,265 kilometres of highways in four Brazilian states where the highest concentration of GDP passes through. In the transportation of passengers, it holds the concessions of lines 4 and recently won the auction to manage lines 5 and 17 of the São Paulo metro system. In addition, it is responsible for the boat system and the VLT in Rio de Janeiro and the subway operation in the capital of Bahia, Salvador. In airport concessions, the company operates in the airports of Quito (Ecuador), San José (Costa Rica), Curaçao and Belo Horizonte (Brazil). Besides, the CCR Group also has expertise in high-capacity data transmission and airport services in the United States.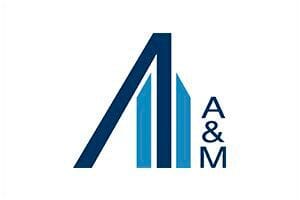 Sao Paulo | SP | Brazil
As a global leader, Alvarez & Marsal is noted for its performance enhancement, restructuring and business consultancy services, which focus on boosting growth and accelerating results for clients. A&M has extensive experience in the infrastructure area and has delivered various management, restructuring and asset valuation projects for highway, port, energy and telecom ventures. A&M believes Brazil is a market that presents a range of opportunities that will help expand its service portfolio. It has therefore created the Infrastructure & Capital Projects (I&CP) department, staffed with consultants trained to offer clients a multidisciplinary approach analyzing a wide range of issues, including, strategy, finance, capital structure, tax, licensing, management and construction support, dispute resolution and asset development. A&M provides potential investors with support during the privatization process and is a one-stop-shop capable of validating underlying value-generating processes.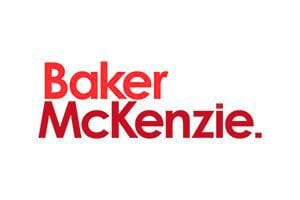 New York | USA
Baker McKenzie is recognized worldwide for its best-in-class client service, practices and for carrying out the most deals year-after-year through our unmatched global platform across 77 offices and 47 emerging and developed countries. Companies based in or with operations in Latin America, routinely rely on our leading cross-border and Latin America energy, mining & infrastructure attorneys for their most important transactional and disputes matters. As the largest law firm in Latin America with over 850 attorneys, we offer clients 60+ years of on-the-ground presence in the region, unique coverage in Latin America across our 15 offices and 7 countries*, and from major finance centers globally. *Through a cooperation agreement with Trench Rossi Watanabe, a Brazilian law firm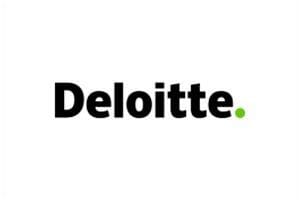 São Paulo | SP | Brazil
Deloitte is one of the world's leading firms, delivering outstanding management, consulting and advisory services in 154 countries, to more than one-half of the largest companies listed in Fortune Global 500, as well as public enterprises and institutions, locally important clients and fast-growing multinational companies. Deloitte is committed to driving economic growth and supporting a sustainable society. Using the Deloitte Network's insights to handling challenges and opportunities is the gateway to achieving individual growth, business success and to creating a prosperous society. Deloitte has an infrastructure and capital projects team that provides a wide range of services throughout the asset lifecycle, combining global best practices from their experience on the world's largest and most complex projects to help clients to maximize the value of their investment. We advise public and private sector projects commissioners, as well as both sides of a public-private partnership.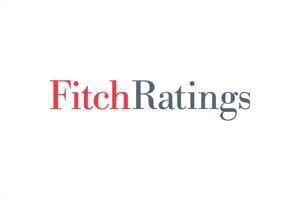 New York | NY | USA
Fitch Ratings is a leading provider of credit ratings, commentary, and research. Dedicated to providing value beyond the rating through independent and prospective credit opinions, Fitch Ratings offers global perspectives shaped by strong local market experience and credit market expertise. The additional context, perspective, and insights we provide help investors to make important credit judgments with confidence. Fitch Group is a global leader in financial information services with operations in more than 30 countries. Fitch Group is comprised of: Fitch Ratings, a global leader in credit ratings and research; Fitch Solutions, a leading provider of credit market data, analytical tools and risk services; and Fitch Learning, a preeminent training and professional development firm. With dual headquarters in London and New York, Fitch Group is owned by Hearst. For additional information, please visit fitchratings.com.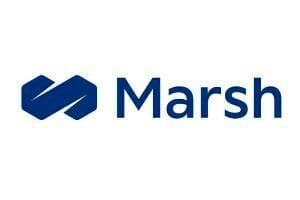 São Paulo | SP | Brazil
Marsh is the world's leading insurance broker and risk advisor. In more than 130 countries, our experts in every facet of risk and across industries help clients to anticipate, quantify, and more fully understand the range of risks they face. In today's increasingly uncertain global business environment, Marsh helps clients to thrive and survive. We work with clients of all sizes to define, design, and deliver innovative solutions to better quantify and manage risk. To every client interaction we bring an unmatched combination of deep intellectual capital, industry-specific expertise, global experience, and collaboration. We offer risk management, risk consulting, insurance broking, alternative risk financing, and insurance program management services to businesses, government entities, organizations, and individuals around the world.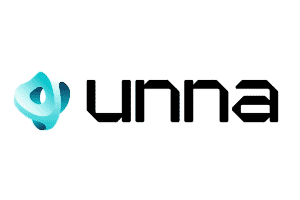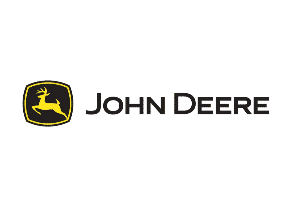 Indaiatuba | SP | Brazil
John Deere is a global leader for agricultural and forestry machines production and also a major manufacturer of heavy equipments for construction and mining. Due to the company's vision of the future based on innovation, John Deere invests millions of dollars per day in research and development. Recently, the company launched its Parts Distribution Center and two construction factories. These and other actions shows the commitment to the brazilian agriculture and infraestructure sectors. In Brazil, John Deere has four thousand employees, alocated in five factories and the Regional Office.