Antonio
PartnerBaker McKenzie - Chile
Chile
Antonio Ortuzar Jr. is head of Baker McKenzie's Energy, Mining and Infrastructure Group in Chile, for which he contributes his significant experience in the infrastructure sector. He has been consistently ranked in Chambers & Partners as a Tier 1 attorney for Energy and Natural Resources. Antonio has assisted several clients with respect to all aspects of proposed international joint ventures, project financing, foreign investments, corporate and commercial arrangements, major infrastructure projects, mining, energy and telecom.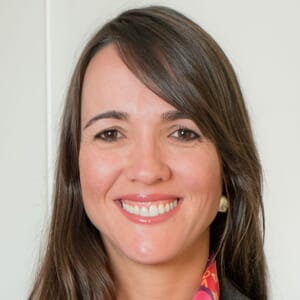 Carolina
Partner, Banking & FinanceBaker & McKenzie
Colombia
Duque is a lawyer from the Universidad Pontificia Bolivariana, with a specialization in Constitutional Law and a Masters in Law from Boston College in the United States. Her extraordinary performance in some of the most complex transactions carried out in recent years in Colombia has earned her constant recognition since 2012 from publications such as Chambers & Partners and Legal 500 and more recently by Chambers Global, positioning her as one of the most recognized lawyers in Colombia.

Yuriria
Legal ConsultantBaker McKenzie
Mexico

César
Head Portfolio ManagerUnión para la Infraestructura
Peru
César Ramirez tiene un MBA en Kellog School of Management, MPA en la Kennedy School of Government Harvard. Tiene más de 20 años de experiencia en inversiones. Ex Director Gerente de Petroperú, antes de comenzar en Credicorp trabajó como director general en Trafigura Colombia, ING Funds, fue vicepresidente en AIC International Investments y ocupó el puesto de especialista en inversiones en IFC.

Juan
Managing Director, ChileMacquaire Group
Chile

Roberto
DirectorOCDE
Mexico
Roberto Martínez Yllescas es especialista en políticas públicas y competitividad. Previo a su designación, fue miembro del equipo fundador del Instituto Federal de Telecomunicaciones, así como asesor del Subsecretario de Comunicaciones durante el proceso de la reciente reforma Constitucional en materia de Telecomunicaciones, Radiodifusión y Competencia Económica. En el sector público ha colaborado también en la SHCP, y la Comisión Federal de Comunicaciones. Cuenta además con amplia experiencia en el sector privado, como responsable de asuntos gubernamentales de Intel Corp. en México; así como presidente de la Sede Centro-Sur de la Cámara Nacional de la Industria Electrónica, de Telecomunicaciones y Tecnologias de la Información.
El bloque regional conformado por Chile, Perú, Colombia y México busca atraer capitales privados para el sector infraestructura, bajo la modalidad de las Asociaciones Público-Privadas (APP).
Fueron adoptados los principios orientadores de las APPs, que contribuirán a que los países miembros fomenten la predictibilidad, la transparencia, la competencia y la integridad.
Plan de reactivación para el sector

¿Qué oportunidades tendrá la participación privada?

¿Es tiempo de hacer uso de las APPs en proyectos claves a nivel nacional?
Estoy Interesado (No Miembos)
La participación está restringida a los miembros del Club y los eMembers.
Si prefieres contactarnos por correo electrónico, por favor envía a: [email protected].
Nuestro equipo te contactará pronto para confirmar tu participación
La participación está restringida a los miembros del Club y los eMembers.
Si prefieres contactarnos por correo electrónico, por favor envía a: [email protected].

Kelly
Key Account DirectorGRI Club
Kelly Naomi Tamaribuchi is responsible for Business Development in the Infrastructure Division at GRI Club. Joined the company in 2017, speaks English and Spanish and today manages clients in almost all Latin America and USA. She is also coordinating eMeetings in Chile, Peru and Brazil. Post graduation in Marketing (Mackenzie University), has more than 15 years in Sales experience.

https://www.linkedin.com/in/kellytamaribuchi/