Credit: Polonio Video / Envato Elements
Instrumentos de financiamento para projetos ESG no Brasil
Terça-feira, 09 de Março
10:00 - 11:15  |  Brasilia Time (GMT-3)
Estou interessado (Não membros)
Participação é restrita a Membros do Clube e eMembers.
Se preferir entre em contato conosco por email, mande para [email protected].
Nosso time entrará em contato com você para confirmar a sua participação
60 people are attending
EVENT MANAGER

Kelly
Key Account DirectorGRI Club
Kelly Naomi Tamaribuchi is responsible for Business Development in the Infrastructure Division at GRI Club. Joined the company in 2017, speaks English and Spanish and today manages clients in almost all Latin America and USA. She is also coordinating eMeetings in Chile, Peru and Brazil. Post graduation in Marketing (Mackenzie University), has more than 15 years in Sales experience.

https://www.linkedin.com/in/kellytamaribuchi/
As discussões envolvendo a pauta ESG continuam em alta no mercado financeiro e seguem a mesma tendência no setor de infraestrutura, que demanda cada vez mais alternativas para financiamento a longo prazo.
Membros do GRI e os principais operadores e investidores do setor de infraestrutura se reunirão para discutir casos práticos de financiamento para projetos ESG, analisar os critérios de acesso a debêntures verdes e as melhores práticas para realização de licitações sustentáveis.
Neste encontro, falaremos sobre:
Como funcionam os principais instrumentos de financiamento para projetos de infraestrutura ESG?

Quais são os principais desafios que a empresa enfrenta ao acessar o capital?

Quais os pontos de atenção e melhores estratégias para acessar capital com ênfase em ESG?
Estou interessado (Não membros)
Participação é restrita a Membros do Clube e eMembers.
Se preferir entre em contato conosco por email, mande para [email protected].
Nosso time entrará em contato com você para confirmar a sua participação

Ricardo
SócioPinheiro Neto Advogados
Brazil
Ricardo Simões Russo é sócio da área corporativa do Pinheiro Neto Advogados desde 2009. Está focado em legislação financeira e bancária e securities. É graduado pela PUC-São Paulo e tem mestrado em Banking and Financial Law pela Boston University School of Law. Foi foreign associate de Cleary, Gottlieb, Steen & Hamilton.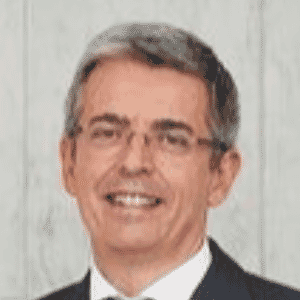 Carlos
Country ManagerIFC - International Finance Corporation - Brazil
Brazil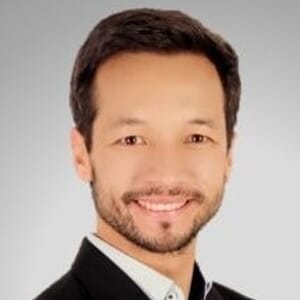 Fabio
Subsecretario de Plan da Infraestrutura SubnacionalMinistério da Economia do Brasil
Brazil

Gustavo
Executive DirectorSitawi
Brazil

João
Diretor de finanças corporativas e RIIguá Saneamento
Brazil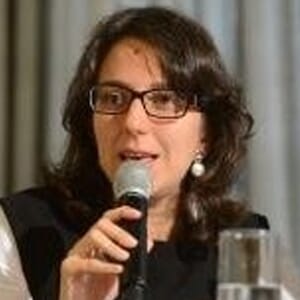 Karla
Diretora de Infraestrutura e GovernosCORSAN - Companhia Riograndense de Saneamento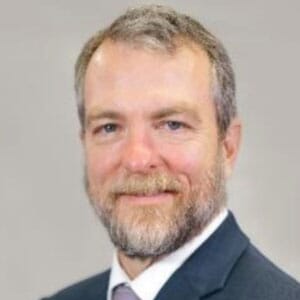 Morgan
Representante do BID no BrasilIDB
Brazil
Representante do Banco Interamericano de Desenvolvimento (BID) no Brasil desde 03/2020, supervisiona a programação do Banco e o diálogo com o país. Em seus 23 anos de carreira no BID, foi representante no Uruguai (2017-2020), no Equador (2013-2017), e foi Assessor Principal para a Vice-Presidência de Setores e Conhecimento. Liderou várias operações do setor financeiro, trabalhando com agências chave do setor público envolvidas em financiamento de habitação e apoio a pequenas e médias empresas, gestão de dívida, regulação e supervisão do setor financeiro e transações com garantias, entre outros. Possui licenciatura e Mestrado pela Univ. Brown em Desenv. Internacional, recebeu várias distinções acadêmicas, incluindo uma bolsa Fullbright.
Torne-se um patrocinador
As eMeetings do GRI oferecem uma oportunidade única para companhias que querem enaltecer seu perfil em frente aos executivos mais seniores do setor de infraestrutura.
Entre em contato com o nosso time e veja oportunidades de patrocínio de acordo com a estratégia da sua companhia


Oportunidades de patrocínio
Successful registration

Ciudad de México | CMX | Mexico
Banco Sabadel é o quarto maior banco privado da Espanha, composto por diferentes bancos, marcas, subsidiarias e sociedades que cobrem todas as areas do setor financeiro e bancário, e que seguem um mesmo propósito: performance profissional e qualidade. Uma equipe jovem, qualificada e dotada dos recursos tecnológicos e comerciais mais modernose uma organização multi-marca e multi-canal focada no cliente permitem que o Banco Sabadell ocupe uma posição de destaque no mercado como banco pessoal e empresarial.

São Paulo | SP | Brazil
O Grupo CCR é uma das maiores companhias de concessão de infraestrutura da América Latina. Controla 3265 quilômetros de rodovias e atua no segmento de transporte de passageiros, aeroportuário, transmissão de dados de alta capacidade e de prestação de serviços aeroportuários nos Estados Unidos. Comprometida com o desenvolvimento sustentável, a CCR assinou o Pacto Global da ONU e, em 2017, pelo sexto ano consecutivo, faz parte do Índice de Sustentabilidade Empresarial (ISE) da BM&FBOVESPA.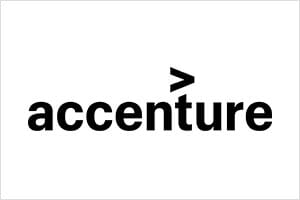 São Paulo | SP | Brazil
A Accenture é uma empresa líder global em serviços profissionais, com ampla atuação e oferta de soluções em estratégia de negócios, consultoria, digital, tecnologia e operações. Combinando experiência ímpar e competências especializadas em mais de 40 indústrias e todas as funções corporativas – e fortalecida pela maior rede de prestação de serviços no mundo –, a Accenture trabalha na interseção de negócio e tecnologia para ajudar companhias a melhorar seu desempenho e criar valor sustentável para seus stakeholders. Com cerca de 442.000 profissionais atendendo a clientes em mais de 120 países, a Accenture impulsiona a inovação para aprimorar a maneira como o mundo vive e trabalha. Visite www.accenture.com.br.

A Global Talent é uma agência boutique de recrutamento dedicada exclusivamente aos mercados Imobiliário e de Infraestrutura. Com um know-how especializado nestes setores, nossa missão é encontrar verdadeiros talentos capazes de transformar sua empresa.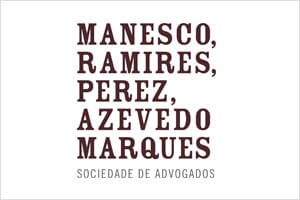 São Paulo | Brazil
O escritório Manesco, Ramires, Perez, Azevedo Marques Sociedade de Advogados foi fundado em 1991 e atualmente conta com cerca de 50 advogados. A empresa desempenhou um papel central durante as transformações institucionais ocorridas no Brasil desde a Constituição Brasileira de 1988 e participou da maioria dos grandes projetos de infraestrutura desde a década de 90, oferecendo assistência jurídica em direito público e empresarial a agentes públicos e privados. Manesco figura entre as três principais bancas do País nas áreas de Infraestrutura e Direito Regulatório desde a primeira edição da publicação especializada Análise Advocacia 500, veiculada em 2006.

Sao Paulo | SP | Brazil
Como líder global, Alvarez & Marsal se destaca na prestação de serviços de melhoria de performance, reestruturação e consultoria empresarial, buscando potencializar o crescimento e aceleração de resultados dos clientes. Em infraestrutura, A&M possui vasta experiência, tendo realizado inúmeros projetos em gestão, reestruturação e avaliação de ativos de construção, rodovias, portos, energia e telecomunicações. Enxerga o Brasil como um mercado de oportunidades para ampliar seu portfólio de serviços no setor. Para isso, criou a área de Infrastructure & Capital Projects (I&CP), com consultores habilitados para oferecer aos clientes uma visão multidisciplinar, compreendendo análise estratégica, financeira, de estrutura de capital, impostos, licenças, apoio no processo de gestão e construção, disputas e maturidade dos ativos. A&M ainda apoia potenciais investidores em processos de privatização, atuando como uma empresa "one stop shop", capaz de validar as premissas dos geradores de valor.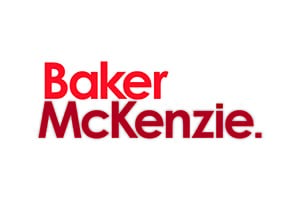 New York | USA
Baker McKenzie é reconhecido mundialmente por sua excelência na prestação de serviços ao cliente, nas práticas exercidas e por executar projetos dos mais relevantes ano após ano, por meio de uma incomparável plataforma global, com 78 escritórios em 47 países. Companhias com sede ou com operações na América Latina confiam em nossos advogados líderes na área de Energia, Mineração & Infraestrutura para seus projetos transacionais e de litígio mais importantes, em âmbito transfronteiriço e latino-americano. Como o maior escritório de advocacia da América Latina, com mais de 850 advogados, oferecemos aos clientes mais de 60 anos de presença na região e uma abrangência única, com 15 escritórios localizados em 7 países*, além de estarmos nos principais centros financeiros do mundo. *Por meio de acordo de cooperação com Trench Rossi Watanabe, escritório de advocacia brasileiro.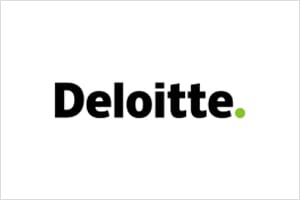 São Paulo | SP | Brazil
A Deloitte é uma das maiores empresas do mundo, entregando excelência nos serviços de gestão, consultoria e assessoria em 14 países, para mais da metade das maiores empresas listadas na Fortune Global 500, assim como para empresas e instituições públicas, importantes clientes locais e multinacionais em rápido crescimento. A Deloitte está comprometida em guiar o crescimento econômico e a apoiar uma sociedade sustentável. Utilizar a expertise da Deloitte para lidar com os desafios e oportunidades é a entrada para atingir crescimento individual, sucesso nos negócios e para criar uma sociedade próspera. A Deloitte possui uma equipe de infraestrutura e projetos de capital que oferece diversos serviços por todo o ciclo de vida do ativo, combinando as melhores práticas globais de sua experiência nos maiores e mais complexos projetos do mundo para ajudar seus clientes a maximizar o valor de seus investimentos.

New York | NY | USA
A Fitch Ratings é uma importante provedora de ratings, comentários e pesquisas de crédito. Dedicada a gerar valor para além dos ratings, por meio de opiniões de crédito independentes e prospectivas, a Fitch Ratings oferece perspectivas globais moldadas por uma forte experiência no mercado local e um profundo conhecimento do mercado de crédito. O contexto adicional, a perspectiva e as visões que fornecemos ajudam os investidores a fazer importantes julgamentos de crédito com confiança. O Fitch Group é um líder global em serviços de informações financeiras, com operações em mais de 30 países. É composto por Fitch Ratings, líder global em ratings de crédito e pesquisas; Fitch Solutions, fornecedora líder de dados sobre o mercado de crédito, de ferramentas analíticas e de serviços de risco; e Fitch Learning, conceituada empresa de treinamento e desenvolvimento profissional. Com sedes em Londres e Nova York, o Fitch Group é controlado pela Hearst.

São Paulo | SP | Brazil
A JLT Specialty (JLT) oferece serviços de corretagem de seguros, gerenciamento de risco e consultoria de sinistros para empresas de grande porte e empresas internacionais. Nosso sucesso vem da criação de equipes de serviço que trabalham lado a lado com os clientes, com nosso network e expertise de mercado fornecemos soluções que são analisadas miticulosamente por todos os ângulos. A JLT Construction é a corretora líder no segmento de construção, atuando em parceria com proprietários, empreiteiros e financiadoras de projetos. Com mais de 400 especialistas em construção em todo o mundo, nossa equipe tem experiência em entender as preocupações locais e globais que nossos clientes enfrentam. Por 30 anos, nossa abordagem colaborativa forneceu soluções eficientes que definiram novos padrões do setor - garantindo maior proteção para os donos de projetos, contratados, departamentos governamentais, desenvolvedores e investidores.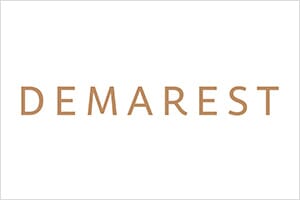 Sao Paulo | SP | Brazil
Fundado em 1948, o Demarest é um dos mais conceituados escritórios de advocacia do Brasil e está entre os maiores da América Latina. O escritório oferece serviço de excelência aos clientes por meio do atendimento prestado pelos mais de 250 advogados, somado a uma força de trabalho de quase 700 colaboradores em sua estrutura. Nosso modelo de desempenho multidisciplinar – o qual permite uma perfeita integração e sinergia entre seus profissionais – também contribui para o desempenho do Demarest. Clientes de todo o mundo são assessorados em transações domésticas e transfronteiriças por meio de uma estrutura organizacional que inclui escritórios nas principais cidades do Brasil e também em Nova Iorque.