*Esta sesión está restringida solo a miembros del Comité
Martes, 31 de Agosto
14:00 - 15:00 | Central Daylight Time (GMT-5)
Participation is restricted to Club Members and eMembers.
If you would prefer to contact us by email, please send to [email protected].
Our team will get in touch with you soon to confirm your participation
20 people are attending
Credit: venusvi / Shutterstock
LÍDER DEL PROYECTO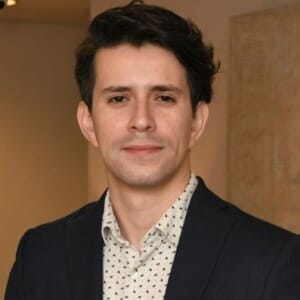 Moisés
Executive Director, Global InfrastructureGRI Club
Como resultado del primer Healthcare PPP eSummit celebrado en abril, el comité de Healthcare Investment LATAM fue creado con el objetivo de promover esfuerzos multilaterales para diseñar la estrategia de APP de salud en toda América Latina.
Esta primera reunión del comité tiene como objetivo la presentación de los miembros y brainstorming para el postulamiento de una mejor estructuración de las alianzas público-privadas para definir frameworks más claros que atraigan al sector privado y culminen en la estructuración de mejores proyectos para transformar y aumentar la capacidad de salud pública.
Oportunidades de Patrocinio
GRI eMeetings ofrece una oportunidad única para que las empresas eleven su perfil frente a los más ejecutivos más importantes de la industria inmobiliaria en todo el mundo.
Contacta a nuestro equipo y ve las oportunidades de patrocinio y de branding de acuerdo a la estrategia de tu empresa.
Sponsorship Opportunities
Successful registration
GRI LatAm Committee Members
Healthcare Investments
This event is exclusive for GRI members.