AdviserDepartment for International Trade
United Kingdom
*This edition is restricted to Committee Members only
Thursday, 4th November
11:00 - 12:00 | Central Daylight Time (GMT-5)
Participation is restricted to Club Members and eMembers.
If you would prefer to contact us by email, please send to [email protected].
Our team will get in touch with you soon to confirm your participation
20 people are attending
Credit: venusvi / Shutterstock
EVENT MANAGER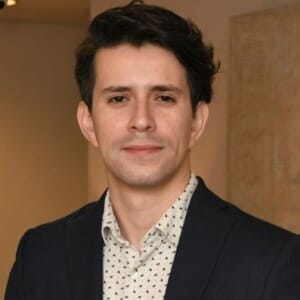 Moisés
Executive Director, Global InfrastructureGRI Club
In this Healthcare Investments LATAM committee meeting, members will discuss aspects of financial modeling of brownfield assets, revenue commitment and other topics related to the healthcare PPPs' outlook in the region, bringing to the table best cases from across the globe.
Friday, November 4th
2022
Close
See complete schedule
11:00am - 12:00pm
GRI LatAm Committee Members
Healthcare Investments
Sponsorship opportunities
GRI eMeetings offers a unique opportunity for companies to raise their profile in front of the most senior executives of the Real Estate industry worldwide.
Contact our team and check the sponsorship and exposure opportunities according to the strategy of your company.
Sponsorship Opportunities
Successful registration