* This edition is restricted to Committee Members only
Thursday, 26th August
15:00 - 16:00 | British Summer Time (GMT+1)
Participation is restricted to Club Members and eMembers.
If you would prefer to contact us by email, please send to [email protected].
Our team will get in touch with you soon to confirm your participation
22 people are attending
Credit: Raphaël Biscaldi / Unsplash
EVENT MANAGERS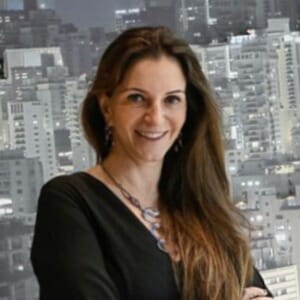 DirectorGRI Club
Brazil
Insightful, business-savvy leader with technical skills and over 20 years progressive experience and responsibility in relevant global conglomerates operating in infrastructure and real estate such as: Royal Institution of Chartered Surveyors (RICS), Hilti and C&W, excelling business development and operational management roles. Architect and urban planner graduated at USP, with a postgraduate degree in marketing from ESPM and an MBA in business administration from Business School São Paulo (BSP) and extension from Toronto University. Director and co-founder of Infra Women Brazil (IWB), a non-profit organization that aims to close the gender gap in the infrastructure sector by disseminating knowledge and building sustainable relationships t
The GRI Hydrogen Committee is composed of members from the infrastructure and energy sector, in leadership positions who are committed to encouraging the development of the hydrogen value chain and regional and global market.
At this inaugural meeting, the members will jointly define goals for the committee's journey.
Sponsorship opportunities
GRI eMeetings offers a unique opportunity for companies to raise their profile in front of the most senior executives of the Real Estate industry worldwide.
Contact our team and check the sponsorship and exposure opportunities according to the strategy of your company.
Sponsorship Opportunities
Successful registration
GRI Global Committee Members
Hydrogen Infrastructure
This event is exclusive for GRI members.