Letícia
PartnerQueiroz Maluf Advogados
Brazil
Graduate of the PUC/SP. Master and Doctor at Administrative Law by PUC/SP.Post-graduated in International Mediation by Queen Mary University.Professor at PUC/SP and PUC-COGEAE. Member of the Dispute Boards Comission of CAM-CCBC. Recognised as one of the main lawyers in the Public Law area in Brazil, by the Chambers and Partners Latin America guide. Nominated as a reference in the Administrative Law area in Brazil, by the LACCA. Extensive expertise in the Regulatory and Administrative Law area, with an emphasis on Biddings, Public Bids, Regulation, Expropriation, Administrative Agreements in general, Balance Claims, Expression of Interest Procedures, Public-Private Partnerships, Public goods and Projects structures in the Infrastructure area

César
Executive PresidentABCR
Brazil
He began his political career as a state deputy for Bahia and as Secretary of Sanitation and Water Resources of the state. He was Deputy Governor of the State of Bahia from 1995 to 1998 and re-elected for the period 1999 to 2002. In April 2002, he was elected Federal Senator for Bahia. He served as Senator of the Republic from 2003 to 2011. In 2012, he held the position of Vice President of Government of the Banco do Brasil, where he remained until April 2013 when he assumed the command of the Ministry of Transport. In 2015 he returned to the Banco do Brasil, occupying the Infrastructure Vice-Presidency. In September 2016, he took over the Executive Presidency of ABCR.

Felipe
Infrastructure Porfolio ManagerOpportunity
Brazil
Opportunity is a Brazil-based Asset Management firm, with over US$ 8bn AUM and large exposure to infrastructure companies.

Fernando
PresidenteABAR
Brazil

João
João
Octaviano Machado Neto
Secretário de Logística e TransporteGoverno do Estado de São Paulo
Brazil
Graduated in Civil Engineer from Mauá School of Engineering. He has been working in Public Management for 33 years, his last position as Municipal Secretary of Mobility and Transport. He was president of CET- Traffic Engineering Company and executive secretary of the Public Private Housing Partnership Program. He also held positions such as Prodam's president, Municipal Secretary of Management, Assistant Secretary of Municipal Planning and Municipal Secretary of Services and Works.
A reforma administrativa proposta pelo Governo do Estado de São Paulo tem provocado apreensão nos operadores de infraestrutura devido a um artigo do projeto de lei (PL 529/2020) que pode colocar em risco a autonomia das Agências Reguladoras.

Com o intuito de dialogar sobre os potenciais efeitos do desenho atual da reforma administrativa no Estado de SP ao setor de Infraestrutura, os membros do GRI Club Infra se reunirão para discutir, entre outros pontos:

| | |
| --- | --- |
| | Neste encontro, falaremos sobre: |
Quais os principais aspectos da reforma administrativa que podem gerar insegurança jurídica aos contratos de concessão?

De que forma a independência decisória outorgadas às agências ARTESP e ARSESP pode ser impactada com a reforma administrativa?

Se aprovado o PL, qual será o novo modelo de governança das instâncias de avaliação, bem como a definição de prazos e processos de análise e decisão?

Como garantir que as Agências sigam desempenhando um papel de mediador imparcial entre o usuário do serviço, entre o poder público e a empresa privada?
Participação é restrita a Membros do Clube e eMembers.
Se preferir entre em contato conosco por email, mande para [email protected].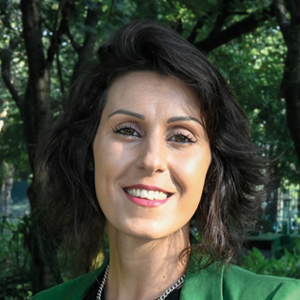 Melissa Dalla Rosa
Melissa Dalla Rosa
Head of Infrastructure Latam
GRI Club Infra
+55 11971531370
+55 11971531370
Graduated in Social Communication - Public Relations at Unisinos (BR), Postgraduate Institutional Advertising, Multimedia Communication and Organization of Events at the University of Florence - Italy, where she lived for seven years, she is completing an MBA in Agribusiness Management by ESALQ / USP. She has more than 10 years of experience in public relations and events with emphasis in the infrastructure and energy sectors.

Need help?
WhatsApp Assistance
Monday to Friday - 8:30 a.m. to 6:00 p.m.