FDI Opportunities in Infrastructure sectors in India: Is it the right time for the new investors to enter the market?
Co-host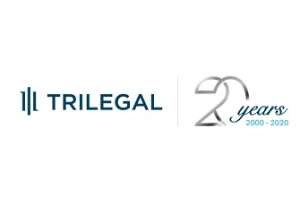 Wednesday, 15th September
16:30 - 18:00 | Indian Standard Time (GMT+5:30)
Join the event by applying for a Courtesy membership
Successful registration
50 people are attending
Credit: Baur / Shutterstock
EVENT MANAGER

Surekha
Director - InfrastructureGRI Club
+91-9920075521
9920075521
India has announced its intention to become a USD 5 trillion economy by 2025 (from the current USD 2.7 trillion) and to achieve this ambitious vision, India will need to attract an estimated USD100 billion of foreign direct investment (FDI) each year. Towards this end, the Government of India (GOI) is developing a national infrastructure pipeline with a proposed outlay of USD 1.4 trillion on infrastructure development between 2020 to 2025, which commitment has been further bolstered by the Prime Minister's announcement of the Gati Shakti plan on infrastructure development as part of his address on India's 75th Independence Day.
As a country with a growing market, rising consumption and per capita income, a seemingly investor friendly environment and a voracious demand for new infrastructure development to propel India towards its future economic growth targets, one would think that India and its infrastructure sector would likely remain attractive to investors. But is it? How does foreign capital perceive the Indian infrastructure sector? What has been the experience of the last three decades of investment post liberalization and the outlook for the future? What changes would investors like to see India implement in order to open the taps for high quality foreign capital? These are just some of the questions that we would like to discuss are part of the broader topic of whether this is the right time to invest in the Indian infrastructure story.
Sponsorship opportunities
GRI eMeetings offers a unique opportunity for companies to raise their profile in front of the most senior executives of the Real Estate industry worldwide.
Contact our team and check the sponsorship and exposure opportunities according to the strategy of your company.

Sponsorship Opportunities
Successful registration