Participation is restricted to Club Members and eMembers.
If you would prefer to contact us by email, please send to [email protected].

Adalberto
Director of Mk and Govern.BYD do Brasil - Build Your Dream
Brazil

Csilla
Innovation DirectorEngie
France
25 years strategic, operational and managerial experience in both industry and consulting. Track record delivering results across borders and across industries in the areas of new business development, joint ventures & alliances, change management, post merger integration and strategy implementation. Fast adapter, successful at leveraging broad industry experience to formulate creative and innovative business strategies. Proven ability working with senior executives, government & non-government agencies, clients, contractors and staff. Fluent in English, Spanish, French and Hungarian, conversant in German Specialties: business development, strategy formulation, strategy implementation, project management, change management.

Daniel
DirectorThe New Movement
Netherlands
Daniel launched Tesla in Europe in 2010 through the Tesla Roadster, prepared the market for Model S and rolled out of Tesla Store concept. Then launched Uber for Business in EMEA scaling it from a 15k user $10m - business line to 1m user $500m business line in 2 years. Then returned to Tesla to bring Model 3 to market by building EMEA partnerships with finance providers, leasing companies, ride hailing providers and enterprises.

David
Managing DirectorGenerate Capital
USA
David Perl has over 12 years of experience in investment banking, merchant banking and principal investing. Prior to joining AIMCo's team, he was a Vice-President on the Investment Team at Bastion Infrastructure Group. Prior to Bastion, David was a Senior Vice President at Macquarie Capital Markets Canada Ltd. Mr. Perl led the capital raising and financial advisory teams on the 407 ETR East Extension, CHUM Research Centre, Windsor-Essex Parkway, Southeast Stoney Trail Project, The South Detention Centre, Billy Bishop Airport Pedestrian Tunnel and Bridgepoint Hospital in Toronto. Mr. Perl was previously an Associate at Babcock & Brown, where he worked on various North American infrastructure investments.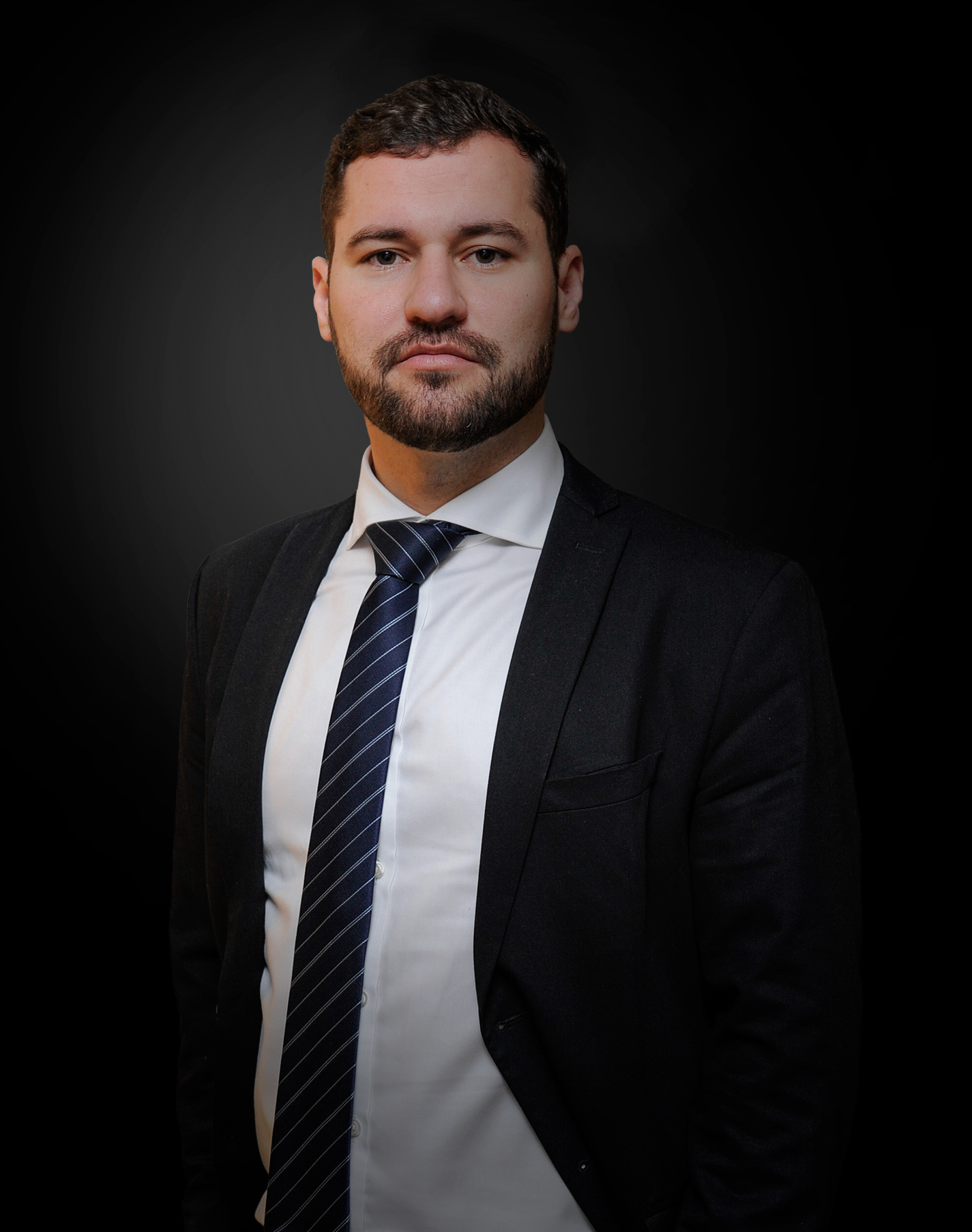 Pedro Nicolau
Pedro Nicolau
Global Head of Infrastructure & India
GRI Club
+55 11 98620-3494
+55 19 3203-0645
Pedro Nicolau is a Partner and the Global Head of Infrastructure and Portfolio Director for India at GRI Group. He leads the infrastructure division which is active in Latin America, India, China, and the USA. He also leads the real estate activities in India with a local team based in Mumbai. Prior to GRI, Pedro worked for Clarion Events Brazil in the Transportation, Mobility, and Sanitation portfolio. He has a bachelor degree in International Affairs at Unesp (São Paulo State University).

Adalberto
Director of Mk and Govern.BYD do Brasil - Build Your Dream
Brazil Adhirath
DirectorShekhawati Cred
India Akash
CEO & FounderZypp
India

Alexander
Water, Environment and Infrastructure Business Development DirectorAdvisia OC&C Strategy Consultants
Brazil

Aman
Lead Consultant PPP CellNITI Aayog
India
Aman Hans is a Public Private Partnership Specialist with NITI Aayog, Government of India. He is also the active in-charge of the Government's ambitious proposal to set-up Giga-factories to manufacture Advance Chemistry Cells (ACCs) in India. Aman has over ten years of experience in diverse facets of Public Policy and Structured finance. Prior to NITI Aayog, he has served with various multi-nationals including SBI Capital Markets Ltd., Sumitomo Mitsui Banking Corporation (SMBC), Ernst & Young LLP and ITC Ltd. He holds a B.A (Hons) Mathematics from St. Stephen's College, Delhi University, a Post-graduate degree in Msc Finance from Warwick Business School (U.K) and is a level-3 CFA Candidate.

Amit
MD - Middle East, South & Central AsiaEngie Solar India
India
Amit has extensive entrepreneurial and leadership experience in Renewable Energy, Thermal Power and the Water/Wastewater sector driving growth, project execution, operational performance and change management. In the current role as Managing Director of Engie Solar for the India and Middle East Region, Amit manages a portfolio of 1GW of solar assets in India across 7 States and supports construction and engineering for other global markets. He is part of the several forums and is quite active in advocating in bringing about reforms in the power and more specifically in the Renewables sector. Amit holds a Bachelor's in Industrial Engineering from Purdue University, USA and Master's in Finance & Management from Cranfield University, UK.

Ana
Partner - InfrastructureBMA - Barbosa Mussnich & Aragão - Brazil
Brazil
Ana Cândida experience involves various Administrative Law matters: public procurement and government agreements, concession of public services, public-private partnerships, public companies, administrative corruption, accountability and fiscal responsibility, corporate social investment, regulated sectors, administrative proceedings with public and controlling entities (Audit Courts and Comptrollers).She participated in relevant infrastructure projects related to airport, port,railway and water and sewage sectors. She is internationally referenced in relevant legal guides, such as Chambers & Partners Latin America and The Legal 500. She is also CP³P-F certified, that's granted by the APGM Public–Private Partnerships Certification Program™.

Ana
PartnerMachado, Meyer, Sendacz e Opice Advogados
Brazil
Souza is a Specialist in Infrastructure and Energy, with a focus on projects and transactions involving private investment in regulated sectors, including concessions and privatizations, administrative and regulatory law and project finance. Her work encompasses providing clients with legal assistance on investment opportunities in the regulated sectors, structuring and developing projects, providing assistance on biddings and regulated sector acquisitions, including in the areas of energy, oil, and natural gas, mining, transports, sanitation, and pharmaceutical. Souza has assisted some Indian clients in investments in Brazil, including Sterlite and Tata Projects. Ana
Investment ExecutiveCurrently Unaffiliated
Spain

Arvind
CFOTATA Projects Limited
India
Mr. Arvind Chokhany is the CFO of Tata Projects Ltd. He has over 23 years of experience in Corporate Planning, Investments, Finance Operations, Capital structuring, Mergers & Acquisitions, Raising strategic investments, Funds deployment, and monetization through stake dilution and Joint ventures through mezzanine and equity structures. Ashish
Vice PresidentI Squared Capital-India
India Awadhesh
Vice President Charge & Drive BusinessFortum - India
India

Behnad
CEOAdani Airport
India
For more than 30 years, Ben Zandi has been a driving force behind business turnarounds, mergers and acquisitions, commercial expansion and industry reinvention. Mr. Zandi takes an active role in re-imaging airport travel with pioneering technologies, retail concepts and new levels of customer experience. Ben has been on the leading edge of brand redevelopment, growth, and scalability in performance management. Ben was the President and Chief Executive Officer of Fraport USA, the North American division of Fraport Group, where the operations extended from Pittsburgh, Cleveland, and Baltimore‐Washington to JetBlue's Terminal 5 at JFK and the new $1.2 billion Nashville International Airport. Borja
Senior DirectorAlvarez & Marsal - Mexico
Mexico

Need help?
WhatsApp Assistance
Monday to Friday - 8:30 a.m. to 6:00 p.m.