Participation is restricted to Club Members and eMembers.
If you would prefer to contact us by email, please send to [email protected].

Adalberto
Director of Mk and Govern.BYD do Brasil - Build Your Dream

Csilla
Innovation DirectorEngie

Daniel
DirectorThe New Movement
Daniel launched Tesla in Europe in 2010 through the Tesla Roadster, prepared the market for Model S and rolled out of Tesla Store concept. Then launched Uber for Business in EMEA scaling it from a 15k user $10m - business line to 1m user $500m business line in 2 years. Then returned to Tesla to bring Model 3 to market by building EMEA partnerships with finance providers, leasing companies, ride hailing providers and enterprises.

David
Managing DirectorGenerate Capital
USA
David Perl has over 12 years of experience in investment banking, merchant banking and principal investing. Prior to joining AIMCo's team, he was a Vice-President on the Investment Team at Bastion Infrastructure Group. Prior to Bastion, David was a Senior Vice President at Macquarie Capital Markets Canada Ltd. Mr. Perl led the capital raising and financial advisory teams on the 407 ETR East Extension, CHUM Research Centre, Windsor-Essex Parkway, Southeast Stoney Trail Project, The South Detention Centre, Billy Bishop Airport Pedestrian Tunnel and Bridgepoint Hospital in Toronto. Mr. Perl was previously an Associate at Babcock & Brown, where he worked on various North American infrastructure investments.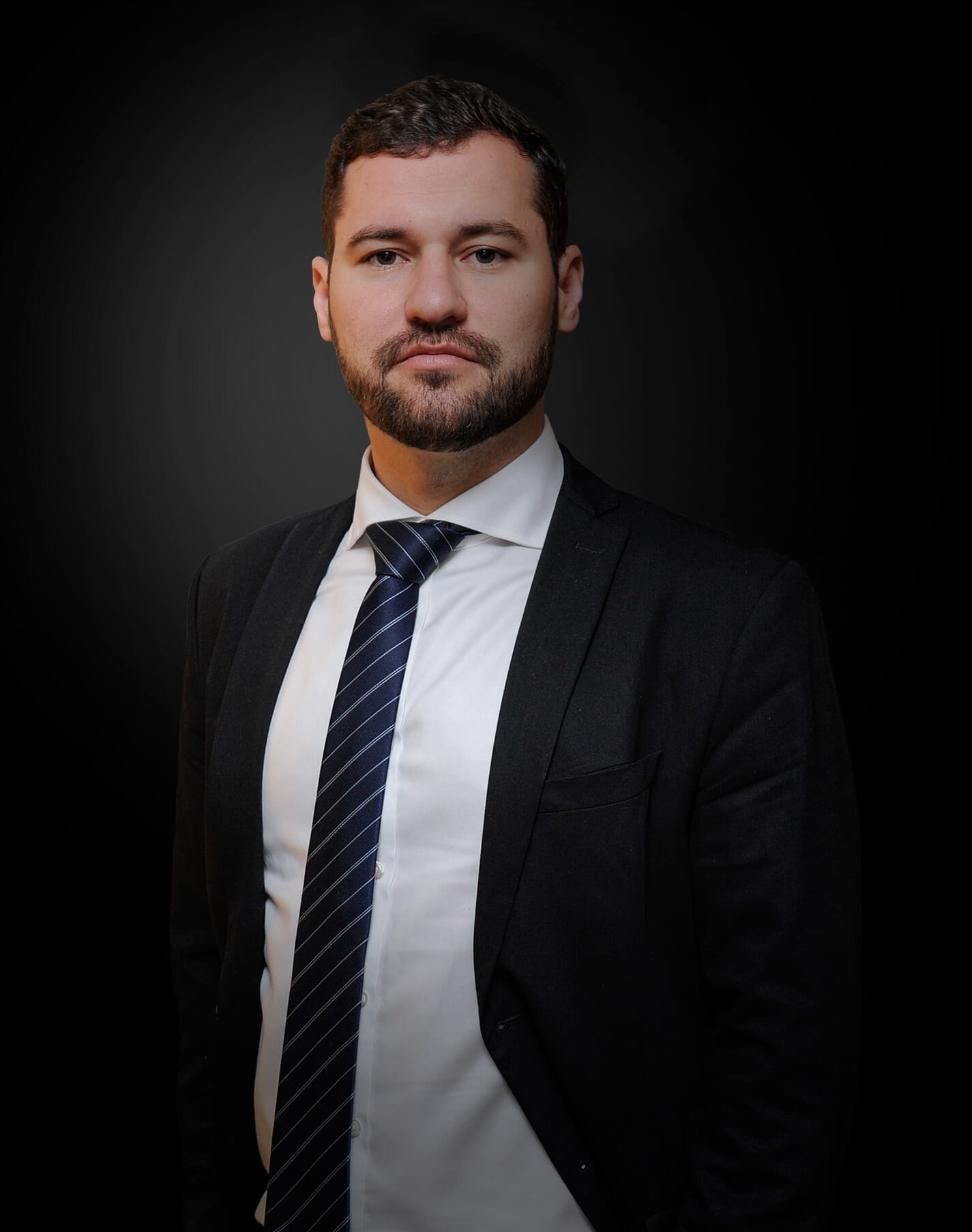 Pedro Nicolau
Pedro Nicolau
Global Head of Infrastructure
GRI Club
+55 11 98620-3494
+55 11 2391 5583
Pedro Nicolau é head global de Infraestrutura do GRI e responde pela coordenação das atividades do GRI Club Infra. Anteriormente, trabalhou na Clarion Events, na posição de head para o Brasil da divisão de Infraestrutura de Transportes, Mobilidade e Saneamento. É graduado em Relações Internacionais pela Unesp.

Adalberto
Director of Mk and Govern.BYD do Brasil - Build Your Dream Adhirath
DirectorShekhawati
India Alexander
Diretor de Operações e Novos NegociosAdvisian

Aman
Lead Consultant PPP CellNITI Aayog
Aman Hans is a Public Private Partnership Specialist with NITI Aayog, Government of India. He is also the active in-charge of the Government's ambitious proposal to set-up Giga-factories to manufacture Advance Chemistry Cells (ACCs) in India. Aman has over ten years of experience in diverse facets of Public Policy and Structured finance. Prior to NITI Aayog, he has served with various multi-nationals including SBI Capital Markets Ltd., Sumitomo Mitsui Banking Corporation (SMBC), Ernst & Young LLP and ITC Ltd. He holds a B.A (Hons) Mathematics from St. Stephen's College, Delhi University, a Post-graduate degree in Msc Finance from Warwick Business School (U.K) and is a level-3 CFA Candidate.

Amit
MD - Middle East, South & Central AsiaEngie Solar
Amit has extensive entrepreneurial and leadership experience in Renewable Energy, Thermal Power and the Water/Wastewater sector driving growth, project execution, operational performance and change management. In the current role as Managing Director of Engie Solar for the India and Middle East Region, Amit manages a portfolio of 1GW of solar assets in India across 7 States and supports construction and engineering for other global markets. He is part of the several forums and is quite active in advocating in bringing about reforms in the power and more specifically in the Renewables sector. Amit holds a Bachelor's in Industrial Engineering from Purdue University, USA and Master's in Finance & Management from Cranfield University, UK.

Ana
Ana
Cândida de Mello Carvalho
Partner - InfrastructureBMA Advogados
Brazil
Ana Cândida experience involves various Administrative Law matters: public procurement and government agreements, concession of public services, public-private partnerships, public companies, administrative corruption, accountability and fiscal responsibility, corporate social investment, regulated sectors, administrative proceedings with public and controlling entities (Audit Courts and Comptrollers).She participated in relevant infrastructure projects related to airport, port,railway and water and sewage sectors. She is internationally referenced in relevant legal guides, such as Chambers & Partners Latin America and The Legal 500. She is also CP³P-F certified, that's granted by the APGM Public–Private Partnerships Certification Program™.

Ana
PartnerMachado Meyer
Brazil
Souza is a Specialist in Infrastructure and Energy, with a focus on projects and transactions involving private investment in regulated sectors, including concessions and privatizations, administrative and regulatory law and project finance. Her work encompasses providing clients with legal assistance on investment opportunities in the regulated sectors, structuring and developing projects, providing assistance on biddings and regulated sector acquisitions, including in the areas of energy, oil, and natural gas, mining, transports, sanitation, and pharmaceutical. Souza has assisted some Indian clients in investments in Brazil, including Sterlite and Tata Projects. Ana
Investment ExecutiveInvestment Executive Ashish
Vice PresidentI Squared Capital Awadhesh
Vice President Charge & Drive BusinessFortum - India Borja
Senior DirectorAlvarez & Marsal

Bruce
Managing DirectorOMERS Infrastructure
Singapore
As Managing Director at OMERS Infrastructure, Bruce is responsible for leading infrastructure-related efforts in Asia and is based in Singapore. He was previously based in New York, and was responsible for sourcing and leading investment opportunities in the transportation and power-related infrastructure markets in the Americas. His asset management experiences included Chicago Skyway, GNL Quintero S.A and Midland Cogeneration Venture. Prior to joining OMERS Infrastructure, Bruce spent 10 years with UBS and Morgan Stanley, providing investment banking advisory services, and four years with Foster Wheeler as a field engineer. Bruce holds a B.A.Sc. (Civil Engineering) from Lehigh University, and an MBA from Columbia University.

Need help?
WhatsApp Assistance
Monday to Friday - 8:30 a.m. to 6:00 p.m.