Concesiones de Infraestructura Chilena
Desafíos y oportunidades en tiempos de crisis
CO-HOST:
Martes, 07 de julio
15:00 - 16:00 | Chile Standard Time (GMT-4)
Estoy Interesado (No Miembos)
La participación está restringida a los miembros del Club y los eMembers.
Si prefieres contactarnos por correo electrónico, por favor envía a: [email protected].
Nuestro equipo te contactará pronto para confirmar tu participación

Cristina
Pardo de Vera Posada
CEOR&Q Concesiones e Infraestructura
Chile
Cristina se unió a R&Q en 2015 como Head de PPP Investment. Tiene título en Economía por la Universidad de Santiago de Compostela y un Master en Infrastructure Management por la Universidad Politécnica de Madrid. Antes de unirse a R&Q, Cristina ejerció en varios países de África, Asia, Europa y América como CEO de compañías multinacionales de ingeniería y asesoró bancos, IFIs e inversores en proyectos de infraestructura, con notable especialización en estructuras PPP. Cristina también se desempeñó como Strategic Director para Ayesa en España y actualmente es parte del Commercial Board de R&Q Group en Chile. Hoy, Cristina gestiona en Chile un portafolio de inversión en infraestructura de más de US$ 1.000 Mill.

Ex Ministra de O.P y SociaBofill Escobar Silva - Abogados
Chile
Silva was born in Temuco and attended the University of Chile. She was a lawyer, academic and consultant with experience in the trade union sector. She was a Deputy Minister of Public Works in the government of President Sebastián Piñera from 2010 to 2012.

Ex-Ministro de Obras Públicas y DirectorFuturo 3030 Asociados
Chile
Fue Ministro de Obras Públicas durante el segundo gobierno de la presidenta Michelle Bachelet. Fue director del Servicio Nacional del Consumidor durante el gobierno de Ricardo Lagos y alcalde de la comuna de Maipú entre 2004 y 2012. Undurraga no se presentó a su segunda reelección, decidiendo postularse como candidato a senador por la circunscripción de Santiago Poniente.

Director Ejecutivo Consejo de PoliticasConsejo de Políticas de Infraestructura (CPI)
Chile

PresidenteCOPSA - Asociación de Concesionarios de Obras de Infraestructura Pública
Chile

CEOCurrently Unaffiliated
Chile
A Former Chairman of Airports Council International (ACI) World Economic Standing Committee and a former Board Member of the ACI Asia Pacific Board and a former Executive of Airports in LATAM, Middle East and Europe. An accredited International Airport Professional with more than 25 years of experience in Finance. In the last 15 years, he has been focused on Airport PPP projects in various international markets, those projects represent investments for around 2 billion dollars. As CFO has managed concession agreements, financing process and he has acquired commercial acumen through his experience in Airports' Retail/F&B, Parking, Advertising concessions, Hotel Operations and Route Development among others.
Históricamente, Chile ha sido uno de los países de Latinoamérica que ha desarrollado exitosamente su agenda de concesiones en infraestructura. Sin embargo, Chile ha perdido competitividad en los últimos años y ahora tendrá que enfrentarse a los desafíos generados por el estallido social y el COVID-19.

GRI Club se reunirá con Loreto Silva y Alberto Undurraga, ex-Ministros de Obras Públicas con experiencia en varias concesiones emblemáticas en Chile, para discutir sobre los nuevos proyectos que se licitarán entre 2020 - 2021 y que han llamado la atención de los inversores tanto locales como internacionales.

¿Cúal es el escenario actual ?

¿Qué cambios deben hacerse en el marco regulatorio para dar continuidad a las obras de infraestructura y recuperar la competitividad ?

¿Cómo ven hoy en día los inversionistas de infraestructura a Chile ?
Estoy Interesado (No Miembos)
La participación está restringida a los miembros del Club y los eMembers.
Si prefieres contactarnos por correo electrónico, por favor envía a: [email protected].
Nuestro equipo te contactará pronto para confirmar tu participación
La participación está restringida a los miembros del Club y los eMembers.
Si prefieres contactarnos por correo electrónico, por favor envía a: [email protected].
Oportunidades de Patrocinio
GRI eMeetings ofrece una oportunidad única para que las empresas eleven su perfil frente a los más ejecutivos más importantes de la industria inmobiliaria en todo el mundo.
Contacta a nuestro equipo y ve las oportunidades de patrocinio y de branding de acuerdo a la estrategia de tu empresa.

Oportunidades de patrocinio
Successful registration
Sectoral Club Partners Latam

Banco Sabadell es el cuarto grupo bancario privado español integrado por diferentes bancos marcas sociedades filiales y Sociedades participadas.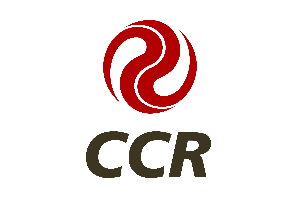 São Paulo | SP | Brazil
Es la empresa del Grupo CCR responsable de la gestión de las concesionarias de carreteras del estado de São Paulo. Se encuentran en su cartera las concesionarias CCR AutoBAn, CCR ViaOeste, CCR RodoAnel, CCR SPVias y Renovias

Guarulhos | SP | Brazil
ABB (ABBN: SIX Swiss Ex) is a pioneering technology leader in electrification products, robotics and motion, industrial automation and power grids, serving customers in utilities, industry and transport & infrastructure globally. Continuing a history of innovation spanning more than 130 years, ABB today is writing the future of industrial digitalization and driving the Energy and Fourth Industrial Revolutions. As title partner of Formula E, the fully electric international FIA motorsport class, ABB is pushing the boundaries of e-mobility to contribute to a sustainable future. ABB operates in more than 100 countries with about 136,000 employees.

New York | USA
Baker McKenzie is recognized worldwide for its best-in-class client service, practices and for carrying out the most deals year-after-year through our unmatched global platform across 77 offices and 47 emerging and developed countries. Companies based in or with operations in Latin America, routinely rely on our leading cross-border and Latin America energy, mining & infrastructure attorneys for their most important transactional and disputes matters. As the largest law firm in Latin America with over 850 attorneys, we offer clients 60+ years of on-the-ground presence in the region, unique coverage in Latin America across our 15 offices and 7 countries*, and from major finance centers globally. *Through a cooperation agreement with Trench Rossi Watanabe, a Brazilian law firm

São Paulo | SP | Brazil
Deloitte es una de las empresas más grandes del mundo, brindando excelencia en servicios de gestión, consultoría y asesoría en 14 países, para más de la mitad de las empresas más grandes listadas en Fortune Global 500, así como a empresas e instituciones públicas, importantes clientes locales y multinacionales. en rapido crecimiento. Deloitte se compromete a orientar el crecimiento económico y apoyar una sociedad sostenible. Usar la experiencia de Deloitte para enfrentar desafíos y oportunidades es la puerta de entrada al crecimiento individual, el éxito empresarial y la creación de una sociedad próspera. Deloitte cuenta con un equipo de infraestructura y proyectos de capital que ofrece diversos servicios a lo largo del ciclo de vida del activo, combinando las mejores prácticas globales de su experiencia en los proyectos más grandes y complejos del mundo para ayudar a sus clientes a maximizar el valor de sus inverisones.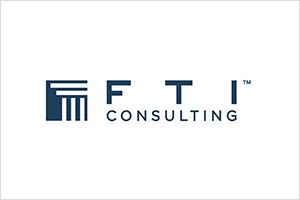 New York | USA
FTI Consulting, Inc. es una empresa global de asesoría empresarial dedicada a ayudar a las organizaciones a gestionar cambios, mitigar riesgos y resolver conflictos: financieros, legales, operativos, políticos y regulatorios, reputacionales y transaccionales. Individualmente, cada práctica es un líder en su campo específico, compuesto por expertos reconocidos por la profundidad de su conocimiento y un historial de impacto. Con más de 4,700 empleados ubicados en 27 países, los profesionales de FTI Consulting trabajan estrechamente con los clientes para anticipar, iluminar y superar complejos desafíos de negocios y aprovechar oportunidades. Colectivamente, FTI Consulting ofrece un conjunto integral de servicios diseñados para ayudar a los clientes en todo el ciclo económico, desde la administración proactiva de riesgos hasta la capacidad de responder rápidamente a eventos inesperados y entornos dinámicos.

Sao Paulo | SP | Brazil
A Fitch Ratings é uma importante provedora de ratings, comentários e pesquisas de crédito. Dedicada a gerar valor para além dos ratings, por meio de opiniões de crédito independentes e prospectivas, a Fitch Ratings oferece perspectivas globais moldadas por uma forte experiência no mercado local e um profundo conhecimento do mercado de crédito. O contexto adicional, a perspectiva e as visões que fornecemos ajudam os investidores a fazer importantes julgamentos de crédito com confiança. O Fitch Group é um líder global em serviços de informações financeiras, com operações em mais de 30 países. É composto por Fitch Ratings, líder global em ratings de crédito e pesquisas; Fitch Solutions, fornecedora líder de dados sobre o mercado de crédito, de ferramentas analíticas e de serviços de risco; e Fitch Learning, conceituada empresa de treinamento e desenvolvimento profissional. Com sedes em Londres e Nova York, o Fitch Group é controlado pela Hearst.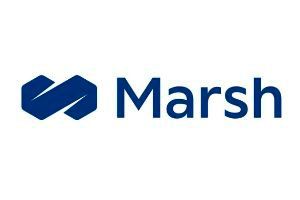 São Paulo | SP | Brazil
JLT Specialty (JLT) brinda servicios de corretaje de seguros, gestión de riesgos y consultoría en siniestros a grandes compañías internacionales.
This event is exclusive for GRI members.