Miembros de GRI y asistentes en destaque

Alfredo
Ministro de Obras PublicasMOP - Ministerio de Obras Públicas
Chile
Ingeniero Civil Industrial de la Universidad Católica y MBA de la Universidad de Chicago, institución que en 2014 le otorgó el premio al ex alumno distinguido en la categoría Servicio Público. Fue profesor en la Escuela de Administración de la PUC; ha sido Presidente de la Fundación Teletón y de ICARE; vicepresidente de Fundación Paz Ciudadana y del Patronato Nacional de la Infancia; consejero de la Universidad del Desarrollo, del Teatro Municipal y de la Fundación Libertad y Desarrollo. Es miembro del Group of Fifty (Estados Unidos). En 2010, como parte del gobierno del Presidente Piñera, asumió como Canciller y hasta el 11 de marzo de 2014 lideró el Ministerio de Relaciones Exteriores de Chile.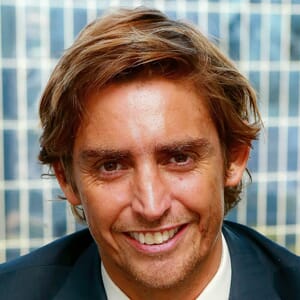 Michael
Head Infra & PE, Chile, Peru, ColombiaSacyr
Chile
Michael Timmermann heads the Chile/Peru/Colombia Infra and Private Equity team at BTG Pactual since late 2019 and is currently a board member in Latin America Power and four highway concessions companies in Chile. Previously, Mike was the Chief Business Development Officer at portfolio private equity co LAP (among the biggest renewable energy players in Chile and Peru).

Agathe
Desarrollo de Negocios LATAMEgis Engenharia e Consultoria
Mexico
Tras una carrera en el servicio comercial de la Embajada de Francia, desde 2015, Agathe Vigne se encarga del desarrollo de negocios en América Latina & el Caribe para Egis Projects. Se destaca su contribución al desarrollo de Egis en México, con la adquisición en 2017 de la operadora de autopistas independiente Ocacsa y la adjudicación de un Proyecto en APP por 13 años para la operación de las Autopistas de Golfo Centro una de las carreteras interurbanas más transitadas en México.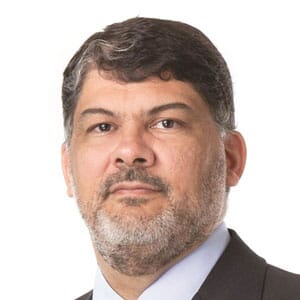 Alan
Executive Board Member/ CEO - BrazilHaitong Banco de Investimento do Brasil
Brazil
Experienced Executive Board Member with a demonstrated history of working in the investment banking industry. Strong business development professional skilled in Financial Structuring, Corporate Finance, Project Finance, Investment Banking, and Public-private Partnerships.

Alberto
Director Latin America Corporate and IBDeutsche Bank
USA
Corporate and investment banking professional with extensive corporate finance advisory experience, including cross-border M&A, debt and equity capital markets placements, event-driven financing, structured debt, and restructurings, across multiple industries, in the US, Europe and Latin America.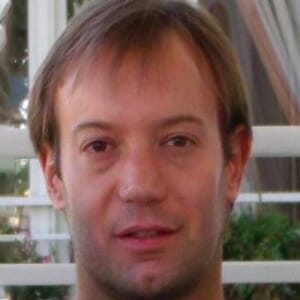 Alejandro
Head of New ProjectsINTERVIAL Chile
Chile
Ingeniero civil con amplia experiencia en evaluación y posterior gestión de proyectos, principalmente concesiones de obra pública. Amplio conocimiento en ingeniería, construcción, financiamientos y operación de ese tipo proyectos. Alfonso
Business Director Southern ConeCSSO
Chile

Alfredo
Gerente General, ChileAtlas Renewable Energy - Santiago
Chile
Antes de unirse a Atlas Renewable Energy, trabajó en SunEdison durante tres años como Gerente General de Chile. Alfredo es Ingeniero, graduado de la Universidad de Chile. Cuenta con más de 20 años de experiencia, incluyendo una larga trayectoria en el rol de Gerente General de Acciona Energy Chile. Tuvo el honor de ser presidente de la Asociación de Energía Renovable, ACERA por más de 7 años.

Alvaro
Managing Director, Costa RicaGhella
Costa Rica

Andrea
Business Development ManagerCintra Infraestructuras SA
Netherlands Andres
Portfolio ManagerZurich Asset Management
Chile Andres
Infrastructure Investment AnalystSura Investment Management - Colombia
Colombia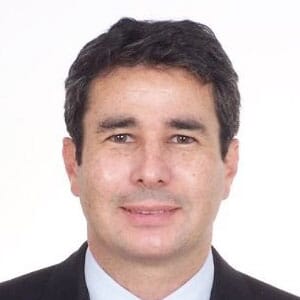 Antonio
CEOAenza
Peru
Cueto tiene una maestría en Administración de Negocios de la Universidad del Pacífico y en Gestión y Finanzas en HEC Francia. Se unió al Grupo Graña y Montero en 1996 y desde enero del 2015 viene desarrollándose como gerente general del área de Infraestructura.

Antonio
PartnerBaker McKenzie - Chile
Chile
Antonio Ortuzar Jr. is head of Baker McKenzie's Energy, Mining and Infrastructure Group in Chile, for which he contributes his significant experience in the infrastructure sector. He has been consistently ranked in Chambers & Partners as a Tier 1 attorney for Energy and Natural Resources. Antonio has assisted several clients with respect to all aspects of proposed international joint ventures, project financing, foreign investments, corporate and commercial arrangements, major infrastructure projects, mining, energy and telecom. Aurelien
Head of Investment BankingBNP Paribas - Chile
Chile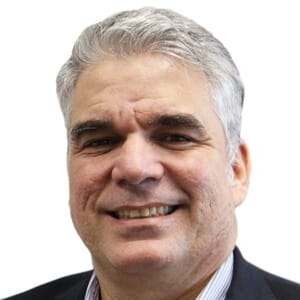 Aurelio
CFOEnel Américas
Chile
Aurelio Bustilho de Oliveira holds a degree in Business Administration and an MBA from Coppead / UFRJ with a major in Competitive Intelligence. He has also taken additional extension courses at Harvard Business School (Executive Program in Energy Management) and Chicago Booth (CFO Program). Mr. Bustilho joined the Enel Group in April 1999 as the administrative and financial manager of the company then known as Centrais Elétricas Cachoeira Dourada S.A. Subsequently, he held the position of CFO of Enel Brasil until his appointment as manager of Administration, Finance and Control of Enel Américas. Bárbara
Gerente Adm y FinazasSacyr Concesiones Chile
Chile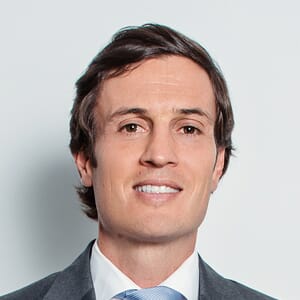 Bernardo
Director de Desarrollo de Negocio LatamVINCI Concessions - Colombia
Colombia
Bernardo Serafim es Director de Desarrollo de VINCI Concessions para Latinoamérica y Executive Director de Vinci Highways. Es Ingeniero Civil del Instituto Superior Técnico y Magíster en Negocios por Indeg-ISCTE Business School en Lisboa. MBA de la Universidad Católica y Universidad Nova y diploma del Programa de Desarrollo de Líderes por IBMEC. Antes de unirse a VINCI Concessions, trabajó en diferentes ciudades y posiciones: Project manager en varios proyectos de infraestructura, Country Manager para España, Business Development Director para Mozambique, Sudáfrica, Tanzania, Europa y Euroasia. Finalmente como General Manager para Colombia, Perú y Ecuador.

Carlos
PresidenteMeco
Costa Rica

Carlos
Vice PresidentPatria Investments
Chile
Carlos Miguens is currently Vice President at Patria Investments (one of Latam's largest Private Equity Funds with focus in Latin America), he is responsible for the coverage of Infrastructure opportunities in Chile and Peru. He is based in Santiago, Chile. Before Patria, Carlos worked at Quilvest Private Equity (London), at Southern Cross Group Private Equity based in Buenos Aires and at MBH (Family Office). He holds an MBA degree from London Business School. Carlos
Gerente de InfraestructuraCámara Chilena de la Construcción
Chile

Carolina
Programme Manager LatamClimate Bonds Initiative - Mexico
Mexico
Carolina es responsable del desarrollo del Programa de Finanzas Verdes de Climate Bonds Initiative (CBI) en América Latina como líder de proyecto. Carolina tiene más de siete años de experiencia en finanzas y gestión de riesgos, conectando mercados tradicionales con inversiones de impacto. Ha trabajado en organizaciones internacionales como Venture Lab, el Fondo de Capital de Riesgo de ACCION International; FUNDation, una empresa de tecnología financiera en los Estados Unidos; Ashoka, una red de emprendedores sociales; Goldman Sachs; el Banco Interamericano de Desarrollo y Grupo Aval, el mayor grupo financiero de Colombia. Ella ha trabajado y vivido en el Reino Unido, los Estados Unidos, Francia, Colombia y ahora México.

Christian
DirectorGrupo Abertis
Spain

Christian
Managing PartnerAcciona Capital
Chile Cristian
Director de OperacionesSacyr Concesiones Chile
Chile Cristian
Cristian
Gallardo Carmona
Gerente GeneralSacyr Concesiones Chile
Chile

Cristina
CEOR&Q Concesiones e Infraestructura
Chile
Cristina se unió a R&Q en 2015 como Head de PPP Investment. Tiene título en Economía por la Universidad de Santiago de Compostela y un Master en Infrastructure Management por la Universidad Politécnica de Madrid. Antes de unirse a R&Q, Cristina ejerció en varios países de África, Asia, Europa y América como CEO de compañías multinacionales de ingeniería y asesoró bancos, IFIs e inversores en proyectos de infraestructura, con notable especialización en estructuras PPP. Cristina también se desempeñó como Strategic Director para Ayesa en España y actualmente es parte del Commercial Board de R&Q Group en Chile. Hoy, Cristina gestiona en Chile un portafolio de inversión en infraestructura de más de US$ 1.000 Mill.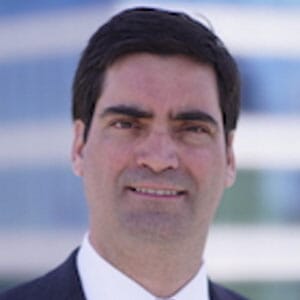 Cristóbal
Cristóbal
Rodríguez Ugarte
CFOPenta Las Americas
Chile

Daniel
Managing Director, Head of ChileDIF Capital Partners
Chile David
General CounselSistema de Empresas SEP CHILE
Chile

David
Managing Director7 Bridges Latin America
USA
David Young is Managing Director of the Andean Region for 7 Bridges Latin America. Mr. Young has lived and worked in Latin America for over 25 years and has extensive real estate and investment experience in the region. Throughout his career Mr. Young has been fortunate to have worked directly for or on behalf of a number of major institutional and private real estate investors and lenders and has been involved in over US$1.3 billion in transactions in the region. Apart from 7 Bridges, David's experience includes AIG Global Real Estate Investment Group and Heller Financial where he sourced, structured, and managed investments in the Region.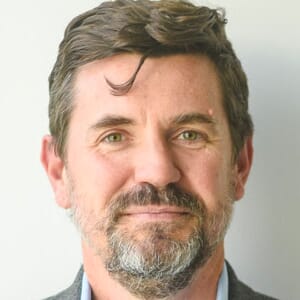 Diego
CEOLatin America Power
Chile
Experienced executive with more than 22 years of professional experience in the energy business. Worked on senior positions at several global corporations and investment funds (BG Group, Duke Energy, I Squared capital). Experienced across the energy value chain (from extraction/generation to retail/marketing) in several countries in Latin America. Sound knowledge in general management, business development, project management and corporate finance areas. Managed and completed complex negotiations with partners, clients, governments, commercial banks and multilateral agencies in different countries across Latin America.

Dorothée
Managing DirectorCrédit Agricole - CIB - New York
USA
Dorothée has over 17 years experience in Structured Finance, across a variety of regions. Prior to joining the Energy and Infrastructure Group Latam team in NY in 2016 as a Managing Director, she was based in Paris/London and led a number of relevant infrastructure projects in Continental Europe, the UK and Middle East, including advising and structuring of public-private parnerships and concessions contracts. She is now responsible for origination and execution of project finance transactions in the infrastructure, P&U and natural resources sectors, across Latin America. She is graduated with ESCP Europe Business school (France), and is fluent in French, Spanish and English.

Emilio
DirectorArdian
Chile

Eva
Presidente EjecutivaCompanía Minera Poderosa
Peru
Se graduó como arquitecta en la Universidad Nacional de Ingeniería (UNI), ésta le otorgó el Título de Doctor Honoris Causa en el año 2014, y en el año 2013 la Facultad de Arquitectura de la UNI la distinguió con la Antorcha de Habich. Ha sido Presidenta de la Sociedad Interamericana de Minería SIM (2014-2016), Presidenta de la SNMPE (2013-2015), Directora de la Confederación de Instituciones Empresariales Privadas CONFIEP (2013- 2015), Presidenta del Comité Sectorial Minero y Vicepresidenta de la SNMPE (2011-2013), Directora Alterna en la CONFIEP (2011-2013 y 2015-2017), miembro del Consejo Empresarial de América Latina CEAL (2013-2017), entre otros.

Fabián
Gerente de Negocios - Proj Finance EnergBanco Security
Chile
Industrial Engineer from U. de Chile, Master in Business Law from U. Adolfo Ibañez (Chile) and MPA (Energy&Environment) from Columbia University (NY, USA). 9-year Project Finance experience in Energy and Infrastructure in Chile and in Spain, 5-years experience in Business and Project Development (Chile and USA) at Samsung C&T and at the Chilean Ministry of Energy. Felipe
Chief of StaffMOP - Ministerio de Obras Públicas
Chile

Felipe
CEOAPORT
Chile
Currently leading infrastructure investments, developments and operations. Aptitudes and strengths are associated to interdisciplinary team management, based on his training in areas of knowledge that span from design and construction, to commercial, operational and financial aspects, with a strong focus on innovation. Long experience in infrastructure PPP ventures (Public-Private Partnerships). With nearly 24 years of professional practice, his expertise has been built in the areas of Direction, Management, Analysis, Evaluation and Construction of infrastructure projects. Specifically, in the last 14 years his professional work has been mainly associated to Airport Public-Private Partnership developments.

Félix
COO ConcesionesSacyr S.A. - Spain
Spain
Félix Corral es Director Global de Desarrollo de Negocios con Sacyr Concesiones, uno de los desarrolladores de infraestructura con mejor desempeño. Con más de 18 años de experiencia en el sector de infraestructura, gestionando y desarrollando proyectos en todo el mundo. Félix ofrece una visión de las necesidades y soluciones de infraestructura global, cómo los diferentes gobiernos abordan esta cuestión, cómo el sector privado puede ayudar a reducir el gasto mediante la eficiencia en la gestión de la infraestructura y los servicios públicos, cómo el capital fluye hacia proyectos de infraestructura en diferentes jurisdicciones.

Fernando
Gerente Inversiones y Operaciones Aerop.Agunsa
Chile Fernando
DirectorMacquaire Group
Chile Flavio
Business DevelopmentGrupo CCR
Brazil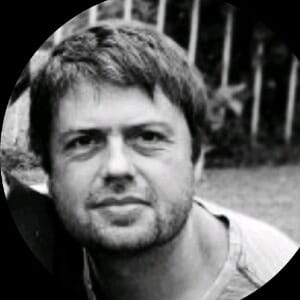 Francisco
Commercial DirectorEnea - Ciudad Aeropuerto
Chile
Commercial Engineer with extensive experience in real estate development and administration in residential, industrial and commercial assets.. Francisco is currently Director of Inmobiliaria M2 and Commercial Director of Enea Ciudad Aeropuerto, where he leads and develops the Master Plan of the real estate area with special focus on commercial asset for rent, through own developments or in partnership with funds and developers. Fredy
PresidentGrupo Terra
Honduras Gabriel
AsesorMOP - Ministerio de Obras Públicas
Chile Hernan
CEOBTG Pactual Asset Management
Chile Hugo
Gerente GeneralPelicano
Chile Iván
Managing Director - Latin AmericaJefferies
USA Jaime
Jefe Departamento de Seguridad VialMOP - Ministerio de Obras Públicas
Chile

James
Head of BD South AmericaEnel Green Power
Chile
Italian, born in England, Master Science Degree in Environmental Economy at University of Siena, in 2009 he started in Enel as Head of Business Development in Romania. By the end of 2012, he moved to Chile as Head of Business Development South Cone, entrusted with EGP Renewables portfolio in Chile, Perú, and Colombia. In 2014, with the acquisition of Melowind 50 MW wind farm in Uruguay, he led the introduction of Enel in that country. From 2016 to date, he is EGP Head of BD South America (Brazil, Chile, Argentina, Peru, Colombia).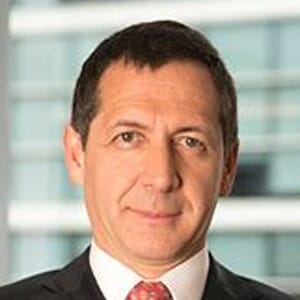 Javier
Socio y Director de InfraestructuraAmeris Capital
Chile
Socio y Director de Infraestructura de Ameris Capital, donde participa activamente en project finance, valoraciones, asesorías y fusiones y adquisiciones. Cuenta con más de 24 años de experiencia en la banca de inversión chilena, habiendo liderado la banca de inversión de Santander Investment en un período caracterizado por el boom de concesiones, por las OPAs y por el resurgimiento de las IPOs en el mercado chileno. Posteriormente, fue Director de banca de inversión y mercado de capitales en BanChile Citi Global Banking & Markets. Es ingeniero civil industrial de la Universidad de Chile.

Jorge
Senior DirectorAlvarez & Marsal
Mexico
Experienced professional with a demonstrated history of working in the construction and telecommunications industries. Skilled in Negotiation, Business Planning, Operations Management, International Business, and Pricing Strategy. Strong business development professional graduated from Harvard Business School.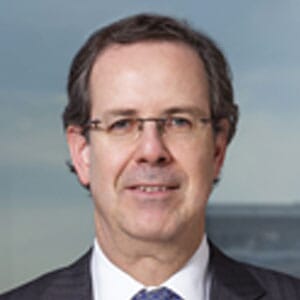 Jorge
Partner - Infrastructure ProjectsClaro & Cía
Chile
Mr. Martín is a partner since 2007, with significant practice in areas such as Infrastructure, Project Finance, PPPs, Banking & Finance, Insurance and Data Protection. Jorge Martín has represented a range of clients including multinational corporations, banks, financial advisers, monoline insurers and project sponsors. He is ranked by Chamber and Partners (2018) in "Projects" (Band 2) and in "Banking and Finance" (Band 3). He was previously with Seguros de Vida La Construcción,1993-1996, and with Debevoise & Plimpton LLP, in New York, 1999-2000. Mr. Martín also lectures on Corporate Law at Pontificia Universidad Católica de Chile, since 1998. He joined Claro & Cia. in 1996.

Jorge
Infrastructure DirectorGrupo Ingeniería Arquitectura y Asociados - Infrae
Mexico

Jorge
Managing DirectorCrédit Agricole - CIB - Santiago
Chile
Ingeniero Civil Industrial de la Universidad de Chile y Master of Arts in Law and Diplomacy de The Fletcher School of Law & Diplomacy, Tufts University. Se ha desempeñado como Managing Director de Crédit Agricole Corporate & Investment Bank para Chile y Perú, Chief Executive Officer de AON Risk Solutions Chile, Country Manager para Perú de BNP Paribas, Head of Coverage Corporate & Investment Banking de BNP Paribas, Gerente de Negocios de BCI Asesoría Financiera S.A., Vice President Corporate Finance & Capital Markets de BankBoston N.A., Gerente General de Boston Securitizadora S.A. y Associate Advisor de ABN AMRO N.V. (Chile).

Jorge
CEO ConcessionsGlobalvia Chile
Chile

José
Head of Infrastructure, Real Estate and Domestic AlternativesAFP Cuprum
Chile
Strong background in Local Equity and Alternative Investments, having worked in covering large cap companies on different sectors, in addition to IPO, block trades and equity issuance. Educational background in Business, Management, Investments and Finance. José
Director ComercialGrupo San José
Chile

José
Profesor Principal - Dpto. de EconomíaUniversidad del Pacifico
Peru
Director de la Maestría en Regulación de Servicios Públicos y Gestión de la Infraestructura de la Universidad del Pacífico. Asimismo, ejerce el cargo de Jefe del Departamento Académico de Economía y profesor principal en la misma casa de estudios. Master of Arts por Georgetown University e ingeniero civil de la Pontificia Universidad Católica del Perú. Cuenta con más de 20 años de experiencia profesional, en labores de docencia, investigación y consultoría, tanto a nivel nacional como internacional. Entre sus principales campos de estudio destacan la regulación y competencia de los servicios públicos, las concesiones de infraestructura y la logística del transporte.

José
Gerente GeneralAela Energía
Chile
José Luis es Ingeniero Eléctrico (Universidad Nacional del Nordeste, Argentina), and MBA (Universidad Privada Boliviana). Larga experiencia en la industria de la energía eléctrica. Fue Gerente de Operaciones y Comercial en Monte Redondo de GDF SUEZ, propietaria del parque eólico Monte Redondo antes de unirse a Aela. También ocupó la posición de Gerente de Operaciones y Comercial en Corani S.A., una compañía boliviana de propiedad de GDF SUEZ propietaria de centrales hidroeléctricas en Bolivia. También fue miembro del Comité Nacional de Despacho de Carga, responsable de la operación del Sistema Eléctrico Interconectado Boliviano. Jose
Head Investment BankingSacyr
Chile

Juan
Director, VP Head Latam InfrastructureMetLife Investment Management
Chile
Juan Pablo leads MetLife Investment Management's Infrastructure, Project Finance and Corporate Private debt efforts in Latin America. He started his career at the local subsidiary of Santander in Argentina, where he reached senior positions at Commercial Banking and Risk Management. Before joining MetLife in 2006, he held a Credit Manager position at Rabobank International in Argentina, where he worked 6 years.

Mr. Raffetto has a bachelor degree in Business Administration at UADE and an Executive Post-Graduate degree at Universidad de San Andrés, both in Argentina. He is also a CFA Charterholder.

Julián
CEOPresidente
Argentina
I identify myself as an Entrepreneur and have different roles in family-owned companies founded since 1971. Based in MENDOZA "one of the 10 world capitals of Wine". Our main activities are real estate developments in Argentina such as: Master Plan for Residential Areas and Communities, development of Condominiums, Retail, Shopping Centers, Offices and Hotels; We operate with a vertical integration management scheme from Construction, Development and even Asset Management.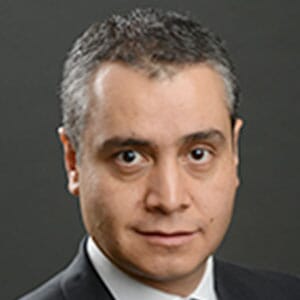 Julian
Managing Director, Latin AmericaCIBC World Markets plc - Colombia
Colombia
Julian Torrado is responsible for the representation of CIBC Capital Markets in Colombia, including comprehensive product marketing and the origination plan for Corporate and Investment Banking transactions. These include M&A, Equity and Debt Capital Markets, Derivatives and tailored Transactional Banking Solutions. From 2012 to 2014, Mr. Torrado was Managing Director and Head of Corporate Clients Coverage for a Spain-based international financial group in Colombia. Mr. Torrado holds a law degree from the Colegio Mayor de Nuestra Senora del Rosario and received a Specialization Degree in Financial and Stock Law from the Universidad de Los Andes. Mr. Torrado is also FINRA Registered (Series 7 and Series 63).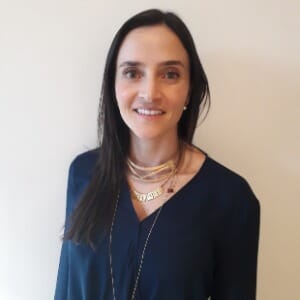 Lina
Directora de InfraestructuraSura Investment Management - Colombia
Colombia
Colombiana. Ingeniera Administradora, MBA del Instituto Tecnológico y de Estudios Superiores de Monterrey México y Máster en Finanzas de la Escuela de Alta Dirección y Administración de Barcelona, España. Más de 10 años de experiencia en el sector financiero e infraestructura. Ex-Directora de Inversiones y Atención al Inversionista de Construcciones El Cóndor S.A. Ex-Gerente de Segmento Construcción y Transporte en el Grupo Bancolombia. Actualmente se desempeña como Directora de Infraestructura de AM SURA. Loreto
AssociateFitch Ratings - Chile
Chile Luis
Gerente GeneralViaschile
Chile Manuel
Gerente de FinanzasAenza
Peru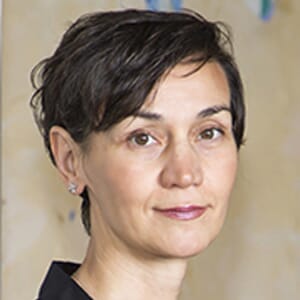 Mar
Non Executive Board DirectorGlobalvia
Spain
Mar Beltran is a Director of the Board of Globalvia and Member of the Climate Infrastructure Partnership Forum. A non executive director and a Member of the Australian Institute of Company Directors with extensive experience in public and private infrastructure boards. A regular member of the Remunerations and Audit and Risk Committees of the Board, I have worked for over a decade in both Europe and the Asia Pacific. With experience in international policy for both the public and private sectors and have extensive investment experience across equity and debt. Degree in Aeronautical Engineering in Madrid and Executive MBA at Australia Graduate School of Management (AGSM). Marcela
Gerente GeneralCOPSA - Asociación de Concesionarios de Obras de Infraestructura Pública
Chile María
President Board Of DirectorsEmpresa Portuaria Chacabuco
Chile

Pablo
Managing DirectorIG4 Capital
Chile

Pablo
Coporate Finance ManagerBCI
Chile

Patricio
Embassy of CanadaEmbassy of Canada
Chile
Trade Commissioner at the Canadian Embassy in Santiago, Chile. He holds an MBA and a Professional Civil Engineer degree. His educational background combined with his over 20 years of experience in helping Canadian firms to succeed in export and investment opportunities in Chile, have allowed him to grow a high-level network of contacts in his sectors of responsibility: infrastructure & capital projects, transportation, forestry and the construction & real estate sector. He has a strong understanding of Chile's business environment, including tax and corporate law regulations. He is fluent in Spanish, English and can communicate in French. Patricio
Gerente GeneralDesarrollo País
Chile Pedro
Managing Director - Head of Investment Banking & Capital MarketsBanchile Citi Global Markets
Chile
Head of Investment Banking

Pedro
Director de ConcesionesGrupo Aldesa
Chile
Ejecutivo Sénior del área de operaciones, Ingeniero Industrial, Máster especializado en Concesiones y Executive MBA, posee más de 15 años de experiencia laboral en posiciones gerenciales en empresas internacionales en países tales como; España, Sudáfrica, Irlanda, México, Costa Rica y Chile

Pelayo
Gerente GeneralICAFAL Inversiones
Chile

Ricardo
CEOAES Gener
Chile
Senior Executive with many years of experience in multinational corporations out of which 17 years at AES. Currently Chief Executive Officer of AES Gener with operations in Chile, Argentina and Colombia. Rigoberto
Coordinador InternacionalMOP - Ministerio de Obras Públicas
Chile

Rodolfo
LATAM Head of AirportsKPMG - Chile
Chile
A Former Chairman of Airports Council International (ACI) World Economic Standing Committee and a former Board Member of the ACI Asia Pacific Board and a former Executive of Airports in LATAM, Middle East and Europe. An accredited International Airport Professional with more than 25 years of experience in Finance. In the last 15 years, he has been focused on Airport PPP projects in various international markets, those projects represent investments for around 2 billion dollars. As CFO has managed concession agreements, financing process and he has acquired commercial acumen through his experience in Airports' Retail/F&B, Parking, Advertising concessions, Hotel Operations and Route Development among others.

Rodrigo
CEOPrime Energía
Chile
Senior energy executive with 20+ years of experience leading energy projects and companies
Former CEO of Energy Partners Chile (EPC); developer of Prime Energía's Nueva Degán backup power plant,
Founding member and developer of ENLASA Generation Chile S.A., owner / operator of four backup power plants ,totaling 305 MW. Currently CEO of Prime Energia SpA, developer, owner and operator of power plants with over 1500 MW installed in Chile and Colombia.

Rodrigo
Managing DirectorBrookfield Asset Management - Perú
Peru
Rodrigo Franco es Managing Director en el Grupo de Infraestructura de Brookfield, responsable de originar y ejecutar inversiones en la región andina y es Country Leader de Chile y Perú. Rodrigo Franco se unió a Brookfield en el 2010 y desde entonces ha desempeñado un papel clave en la ejecución de muchas transacciones importantes en América Latina. El Sr. Franco se desempeña como miembro de la junta en nuestras compañías de autopistas en Perú y Chile. Antes de unirse a Brookfield, el Sr. Franco trabajó en Credit Suisse y en el Banco de Crédito del Perú. El Sr. Franco tiene una licenciatura en economía de la Universidad del Pacífico en Lima, Perú, un MBA de Stanford Graduate School of Business y MPA de Harvard Kennedy School of Government. Ronald
Managing DirectorBrookfield Asset Management
Brazil Rosanna
Gerente GeneralSociedad Concesionaria Metropolitana de Salud
Chile

Sergio
Portfolio Manager, InfraestructuraFrontal Trust Investment Management
Chile
Sergio se integró a Frontal Trust el año 2017. Por más de 25 años, Sergio ha estado involucrado en la inversión privada en infraestructura pública, tanto en Chile como en el extranjero. Antes de incorporarse a Frontal Trust, fue Socio Gestor del área de Infraestructura de Independencia-Fondos de Inversión, y en esta calidad, Presidente de Túnel El Melón S.A. y Director de Desarrollo para América del Sur y Director de Desarrollo a nivel global de OHL Concesiones. Es fundador de Sergio Merino y Cía., una consultora financiera boutique, y ha sido consultor del Banco Mundial, de la IFC y de diversos gobiernos latinoamericanos. Sergio es Ingeniero Civil Industrial de la Pontificia Universidad Católica de Chile.
Durante los últimos años Chile ha sido referente y prototipo de éxito económico sudamericano, sin embargo el actual escenario de crisis social y sanitaria ha generado gran impacto en la economía nacional. El FMI proyectó una contracción de 7,5% para el PIB para este año, de modo que necesitará de un plan de recuperación económica bastante ambicioso por parte del gobierno nacional.
GRI Club Infra se reunirá con el Ministro de Obras Públicas, Alfredo Moreno, para discutir el plan de inversión del MOP en miras a dicha recuperación económica del país, cuyas obras suman casi US$3 mil millones a 2022, a estas se le añadirían US$ 5.160 millones a partir de 2023, dicho plan implica un alza del 50% respecto de lo que invierte anualmente el Ministerio.
Dentro del plan se vienen iniciativas de vialidad, obras de hidráulicas, agua potable rural, aeropuertos, obras portuarias, gestión del agua, entre otros.
Estoy Interesado (No Miembos)
La participación está restringida a los miembros del Club y los eMembers.
Si prefieres contactarnos por correo electrónico, por favor envía a: [email protected].
Nuestro equipo te contactará pronto para confirmar tu participación
La participación está restringida a los miembros del Club y los eMembers.
Si prefieres contactarnos por correo electrónico, por favor envía a: [email protected].

Kelly
Key Account DirectorGRI Club
Kelly Naomi Tamaribuchi is responsible for Business Development in the Infrastructure Division at GRI Club. Joined the company in 2017, speaks English and Spanish and today manages clients in almost all Latin America and USA. She is also coordinating eMeetings in Chile, Peru and Brazil. Post graduation in Marketing (Mackenzie University), has more than 15 years in Sales experience.

https://www.linkedin.com/in/kellytamaribuchi/

Walter
Manager Latin AmericaGRI Club