© Djalma-Paiva-Armelin / Pexels
Agenda Verde
Concessões de Parques e Florestas
CO-HOSTED BY:
Sexta-feira, 27 de Novembro
15:00 - 16:15 | Brasilia Time (GMT-3)
Estou interessado (Não membros)
Participação é restrita a Membros do Clube e eMembers.
Se preferir entre em contato conosco por email, mande para [email protected].
Nosso time entrará em contato com você para confirmar a sua participação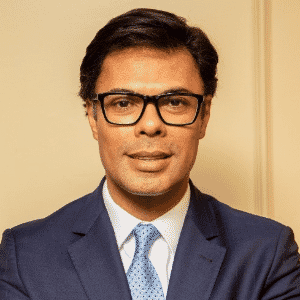 Partner - Infra and Capital ProjectsDeloitte
Brazil
Partner of the Infrastructure & Capital Projects and Government and Public Services Industry Leader at Deloitte in Brazil. Lawyer with a Master in Public Policy (FGV-EAESP) and PPP professional certificate (CP3P). He has more than 20 years of experience in public management advisory; advising on projects with multilateral organizations; consulting on infrastructure projects, mainly PPP; preparation of studies and analysis of the infrastructure market; structuring of social capital investments; advising on smart city projects; consulting on urban mobility projects and structuring sustainable projects with a social impact.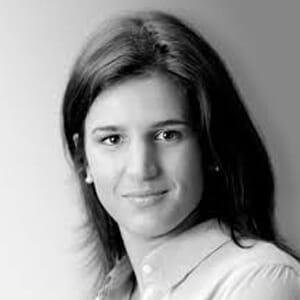 PartnerManesco Advogados
Brazil
Concentrates her practices in public law, especially regarding infrastructure transactions. Provide legal support in government contracts (RFP and unsolicited proposal; PPP; concessions), EPC, regulatory. CP3P-F.

Secretário de Áreas ProtegidasMinistério do Meio Ambiente
Brazil
Como Secretário Nacional de Áreas Protegidas do Ministério do Meio Ambiente, lidera a equipe responsável pela coordenação do Sistema Nacional de Unidades de Conservação, SNUC, além de importantes projetos focados no turismo de natureza, fomentando a conscientização ambiental e o desenvolvimento socioeconômico em várias regiões do país através do aumento fluxo nacional e internacional de turistas. Responsável no Ministério do Meio Ambiente pela pauta das concessões, é membro da Comissão de Planejamento, Coordenação e Supervisão para Serviços de Concessão, desenvolvendo e modelando as diretrizes estratégicas do ICMBio para as novas concessões das Unidades de Conservação nacionais – parques, florestas e reservas naturais nacionais.

CEOSoul Parques
Brazil
Carlos Eduardo Guimarães is graduated in Civil Engineering from PUC-PR and has an MBA in Business Administration from FGV-PR. He has worked in companies such as Vale do Rio Doce, ALL-América Latina Logística, Cattalini Transportes LTDA and GNC LTDA, with development in the areas of Finance and Commercial Analysis. In his last position, he headed the Cataratas Group's New Businesses over a period of five years, being responsible for structuring, prospecting, closing and operating the transition of new assets. Today, he is Soul Parques's CEO.

Executive DirectorSemeia Institute
Brazil

CEOLA FONCIERE NUMÉRIQUE
Brazil
The president of Banco Fator, Galípolo is a bachelor of Economic Sciences and holds a Master's degree in Political Economics, both from the Pontifical Catholic University of São Paulo ("PUC-SP"). He headed the economic advisory staff of the State of São Paulo's Metropolitan Transportation Secretariat and acted as the director of the Project Structuring Unit of the State of São Paulo's Economics and Planning Secretariat. He also acted as managing partner in Galípolo Consultoria. Galípolo was professor at the graduation courses at PUC-SP and at Fundação Escola de Sociologia e Política de São Paulo (School of Sociology and Politics), in partnership with the London School of Economics and Political Science.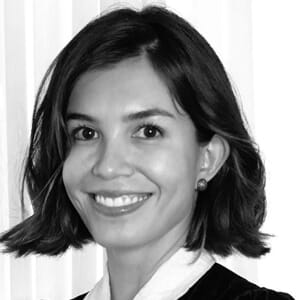 Head of Latin AmericaClimate Bonds Initiative
Brazil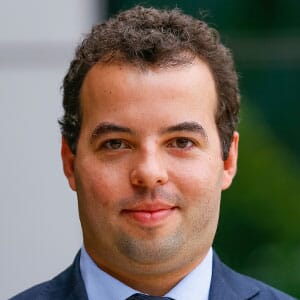 Deputy MD, Social Infrastructure, PPPs & ConcessionsBNDES - The Brazilian Development Bank
Brazil
Pedro was superintendent of the Project Structuring area of ​​BNDES for 10 years, whose objective was the development of infrastructure projects in the Concession and PPP modalities, and was responsible for conducting privatization processes. Education: MSc in International Securities, Investment and Banking, Reading University, UK; MSc in Administration, COPPEAD / UFRJ; Graduated in Engineering / UFRJ.

CEOBiofílica Investimentos Ambientais
Brazil

DiretorUrbia Parques
Brazil
O Brasil vivencia intenso crescimento nos estudos das concessões de unidades de conservação e florestas, já que as mesmas proporcionam uma solução em meio a crise fiscal para garantir a continuidade de prestação dos serviços públicos e ainda oferecer uma economia ou fonte extra para governos.

Dezenas de iniciativas serão analisadas pelo Poder Público nos próximos meses, inclusive com licitações previstas para 2021. A agenda apresenta desafios e oportunidades: preservação ambiental e ecoturismo, extração sustentável, potencial de desenvolvimento econômico e limites regulatórios.
| | |
| --- | --- |
| | Neste encontro, falaremos sobre: |
Diferenciação entre parques e florestas e a importância de unificação de agendas;

Definição dos diferentes tipos de Unidades de conservação e histórico das concessões e modelos jurídicos;

Qual a perspectiva de contratação e agenda dos estudos pelo BNDES?

Quais são os desafios técnicos para viabilizar a concessão de parques e florestas que os investidores devem ter ciência (questão fundiária, inexistência de plano de manejo atualizado, resistência ideológica, ticket, entre outros).
Estou interessado (Não membros)
Participação é restrita a Membros do Clube e eMembers.
Se preferir entre em contato conosco por email, mande para [email protected].
Nosso time entrará em contato com você para confirmar a sua participação
Participação é restrita a Membros do Clube e eMembers.
Se preferir entre em contato conosco por email, mande para [email protected].
Saturday, November 27th
2021
Close
See complete schedule
Sunday, November 27th
2022
Close
See complete schedule
03:00pm - 04:15pm
Participantes Confirmados
Torne-se um patrocinador
As eMeetings do GRI oferecem uma oportunidade única para companhias que querem enaltecer seu perfil em frente aos executivos mais seniores da indústria do mercado imobiliário internacional
Entre em contato com o nosso time e veja oportunidades de patrocínio de acordo com a estratégia da sua companhia


Oportunidades de patrocínio
Successful registration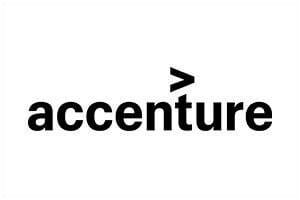 São Paulo | SP | Brazil
Accenture is a leading global professional services company, providing a broad range of services and solutions in strategy, consulting, digital, technology and operations. Combining unmatched experience and specialized skills across more than 40 industries and all business functions – underpinned by the world's largest delivery network – Accenture works at the intersection of business and technology to help clients improve their performance and create sustainable value for their stakeholders. With approximately 442,000 people serving clients in more than 120 countries, Accenture drives innovation to improve the way the world works and lives. Visit us at www.accenture.com.

Miami | USA
Banco Sabadell is Spain's fourth largest private banking group, which is comprised of different banks, brands, subsidiaries and part-owned companies covering all areas of the financial business sector under a common denominator: professional performance and quality. A young, highly-qualified team, with the most modern, up-to-date technological and commercial resources and a multi-brand, multi-channel organisation focusing on the client enable Banco Sabadell to occupy an outstanding position in the personal and business banking markets.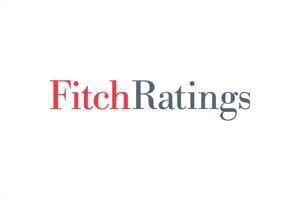 New York | NY | USA
Fitch Ratings is a leading provider of credit ratings, commentary, and research. Dedicated to providing value beyond the rating through independent and prospective credit opinions, Fitch Ratings offers global perspectives shaped by strong local market experience and credit market expertise. The additional context, perspective, and insights we provide help investors to make important credit judgments with confidence. Fitch Group is a global leader in financial information services with operations in more than 30 countries. Fitch Group is comprised of: Fitch Ratings, a global leader in credit ratings and research; Fitch Solutions, a leading provider of credit market data, analytical tools and risk services; and Fitch Learning, a preeminent training and professional development firm. With dual headquarters in London and New York, Fitch Group is owned by Hearst. For additional information, please visit fitchratings.com.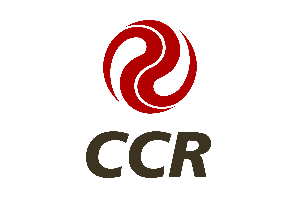 São Paulo | SP | Brazil
CCR Group is one of the major infrastructure concession companies in Latin America. Divided into four business units, CCR Highways SP, CCR Highways BR, CCR Mobility and CCR Airports, the company operates in the main transportation modes in the region. In the road segment, it controls 3,265 kilometres of highways in four Brazilian states where the highest concentration of GDP passes through. In the transportation of passengers, it holds the concessions of lines 4 and recently won the auction to manage lines 5 and 17 of the São Paulo metro system. In addition, it is responsible for the boat system and the VLT in Rio de Janeiro and the subway operation in the capital of Bahia, Salvador. In airport concessions, the company operates in the airports of Quito (Ecuador), San José (Costa Rica), Curaçao and Belo Horizonte (Brazil). Besides, the CCR Group also has expertise in high-capacity data transmission and airport services in the United States.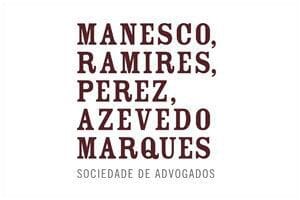 São Paulo | Brazil
The law firm Manesco, Ramires, Perez, Azevedo Marques provides legal advice on public and regulatory law to private and public sectors. Cases and projects are related to infrastructure, regulation, complex contracts and innovation. Manesco has participated in the most relevant infrastructure projects in Brazil, since its foundation in 1991. It has performed an important role during the institutional changes that have occurred in the Country, since the Constitution came into force in 1988.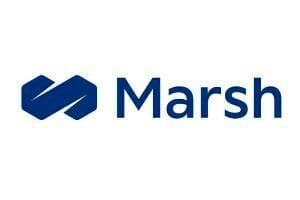 São Paulo | SP | Brazil
Marsh is the world's leading insurance broker and risk advisor. In more than 130 countries, our experts in every facet of risk and across industries help clients to anticipate, quantify, and more fully understand the range of risks they face. In today's increasingly uncertain global business environment, Marsh helps clients to thrive and survive. We work with clients of all sizes to define, design, and deliver innovative solutions to better quantify and manage risk. To every client interaction we bring an unmatched combination of deep intellectual capital, industry-specific expertise, global experience, and collaboration. We offer risk management, risk consulting, insurance broking, alternative risk financing, and insurance program management services to businesses, government entities, organizations, and individuals around the world.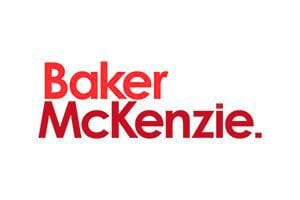 New York | USA
Baker McKenzie is recognized worldwide for its best-in-class client service, practices and for carrying out the most deals year-after-year through our unmatched global platform across 77 offices and 47 emerging and developed countries. Companies based in or with operations in Latin America, routinely rely on our leading cross-border and Latin America energy, mining & infrastructure attorneys for their most important transactional and disputes matters. As the largest law firm in Latin America with over 850 attorneys, we offer clients 60+ years of on-the-ground presence in the region, unique coverage in Latin America across our 15 offices and 7 countries*, and from major finance centers globally. *Through a cooperation agreement with Trench Rossi Watanabe, a Brazilian law firm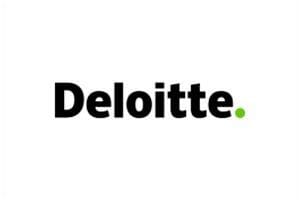 São Paulo | SP | Brazil
Deloitte is one of the world's leading firms, delivering outstanding management, consulting and advisory services in 154 countries, to more than one-half of the largest companies listed in Fortune Global 500, as well as public enterprises and institutions, locally important clients and fast-growing multinational companies. Deloitte is committed to driving economic growth and supporting a sustainable society. Using the Deloitte Network's insights to handling challenges and opportunities is the gateway to achieving individual growth, business success and to creating a prosperous society. Deloitte has an infrastructure and capital projects team that provides a wide range of services throughout the asset lifecycle, combining global best practices from their experience on the world's largest and most complex projects to help clients to maximize the value of their investment. We advise public and private sector projects commissioners, as well as both sides of a public-private partnership.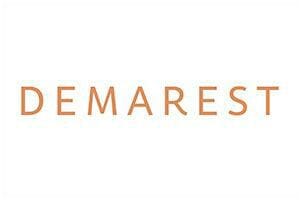 Sao Paulo | SP | Brazil
Established in 1948, Demarest is one of the most respected law firms in Brazil and is among the largest in Latin America. The firm offers a service of excellence to its clients through the collaborated support provided by more than 250 lawyers, as well as a workforce of nearly 700 employees in its structure. Our multidisciplinary performance model – enabling a perfect integration and synergy among its professionals – also contributes to Demarest's performance. Clients from all over the world are assisted in domestic and cross border transactions through an organizational structure that includes offices in the major cities of Brazil as well as in New York.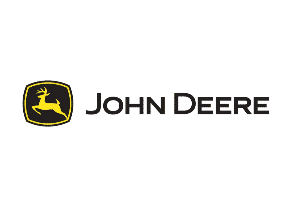 Indaiatuba | SP | Brazil
John Deere is a global leader for agricultural and forestry machines production and also a major manufacturer of heavy equipments for construction and mining. Due to the company's vision of the future based on innovation, John Deere invests millions of dollars per day in research and development. Recently, the company launched its Parts Distribution Center and two construction factories. These and other actions shows the commitment to the brazilian agriculture and infraestructure sectors. In Brazil, John Deere has four thousand employees, alocated in five factories and the Regional Office.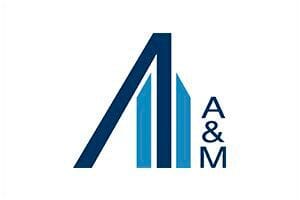 Sao Paulo | SP | Brazil
As a global leader, Alvarez & Marsal is noted for its performance enhancement, restructuring and business consultancy services, which focus on boosting growth and accelerating results for clients. A&M has extensive experience in the infrastructure area and has delivered various management, restructuring and asset valuation projects for highway, port, energy and telecom ventures. A&M believes Brazil is a market that presents a range of opportunities that will help expand its service portfolio. It has therefore created the Infrastructure & Capital Projects (I&CP) department, staffed with consultants trained to offer clients a multidisciplinary approach analyzing a wide range of issues, including, strategy, finance, capital structure, tax, licensing, management and construction support, dispute resolution and asset development. A&M provides potential investors with support during the privatization process and is a one-stop-shop capable of validating underlying value-generating processes.
This event is exclusive for GRI members.