Credit: OSTILL is Franck Camhi / Shutterstock
GRI Bogotá Week: Transporte y Movilidad
Miércoles, 7 de abril
14:00 - 15:30 | Colombia Time (GMT-5)
Estoy Interesado (No Miembos)
La participación está restringida a los miembros del Club y los eMembers.
Si prefieres contactarnos por correo electrónico, por favor envía a: [email protected].
Nuestro equipo te contactará pronto para confirmar tu participación
55 people are attending
LÍDERES DEL PROYECTO

Moisés
Institutional Affairs Director, InfrastructureGRI Club
Actualmente Bogotá es una ciudad polo de desarrollo de grandes obras de infraestructura vial y transporte que serán claves para descongestionar los ingresos y salidas de la ciudad, y facilitar así, la movilidad, tanto de pasajeros, como de carga.
Dentro del plan de infraestructura de la capital, se contemplan dos importantes proyectos viales y de renovación urbana, la Avenida Longitudinal de Occidente –ALO– sur y el proyecto Accesos Norte II, proyectos que hacen parte del la Quinta Generación (5G) y representan inversiones por 0,7 y 1,32 billones de pesos, respectivamente.
Estos proyectos son evaluados y gestionados entre la Agencia Nacional de Infraestructura (ANI) y la Alcaldía Mayor de Bogotá, a través del Instituto de Desarrollo Urbano (IDU), sin embargo, proyectos de movilidad como la Primera Línea del Metro de Bogotá y la expansión del Transmilenio son también clave para el desarrollo de la infraestructura de transporte de la ciudad.
GRI Bogotá Week
Transporte y Movilidad
Estoy Interesado (No Miembos)
La participación está restringida a los miembros del Club y los eMembers.
Si prefieres contactarnos por correo electrónico, por favor envía a: [email protected].
Nuestro equipo te contactará pronto para confirmar tu participación

César
PartnerBrigard Urrutia
Colombia
Partner at Brigard Urrutia since 2019. He has worked in multinational companies, law firms, and consulting firms, providing legal advice in loan agreements, in infrastructure contracts and in structure and negotiation of different types of finance projects. In addition to this, he participated in deals related with acquisition financing transactions and the financing of infrastructure projects by local and foreign organizations. As Legal Director of Opain (concessionaire of El Dorado), César developed the long-term financing structure for the expansion and modernization of El Dorado airport.

Diego
Director GeneralIDU - Instituto de Desarrollo Urbano
Colombia
El Ingeniero Civil, Diego Sánchez Fonseca con 30 años de experiencia profesional en las diferentes fases de diseño, gestión y coordinación de proyectos de infraestructura, con énfasis en proyectos de infraestructura de transporte. Amplio conocimiento de la gestión pública y privada; ha estado vinculado como Gerente Técnico de Estructuraciones en FDN - Financiera de Desarrollo Nacional, Director de Análisis de Infraestructura del Banco de Desarrollo de América Latina, Asesor Despacho Ministerio de Transporte, Subdirector General Técnico y como Director Técnico de Construcciones del Instituto de Desarrollo Urbano - IDU.

Felipe
Gerente GeneralTransMilenio
Colombia
Oportunidades de Patrocinio
GRI eMeetings ofrece una oportunidad única para que las empresas eleven su perfil frente a los más ejecutivos más importantes de la industria inmobiliaria en todo el mundo.
Contacta a nuestro equipo y ve las oportunidades de patrocinio y de branding de acuerdo a la estrategia de tu empresa.

Oportunidades de patrocinio
Successful registration

Ciudad de México | CMX | Mexico
Banco Sabadell es el cuarto grupo bancario privado español, integrado por diferentes bancos, marcas, sociedades filiales y sociedades participadas que abarcan todos los ámbitos del negocio financiero bajo un denominador común: profesionalidad y calidad. Un equipo dotado de los recursos tecnológicos y comerciales más modernos, y una organización multimarca y multicanal enfocada al cliente permiten a Banco Sabadell ocupar una destacada posición en el mercado en banca personal y de empresas.

São Paulo | SP | Brazil
Es la empresa del Grupo CCR responsable de la gestión de las concesionarias de carreteras del estado de São Paulo. Se encuentran en su cartera las concesionarias CCR AutoBAn, CCR ViaOeste, CCR RodoAnel, CCR SPVias y Renovias

Sao Paulo | SP | Brazil
Como líder global, Alvarez & Marsal se destaca en la prestación de servicios de consultoría empresarial en mejoras del desempeño y reestructuración, para potenciar el crecimiento y aceleración de resultados de sus clientes. En infraestructura, A&M tiene una amplia experiencia desarrollando proyectos en gestión, reestructuración y evaluación de activos de construcción, carreteras, puertos, energía y telecomunicaciones en la región. Para atender las oportunidades y ampliar su cartera de servicios en el sector, ha creado el área de Infrastructure & Capital Projects (I&CP), con consultores especializados ofreciendo a los clientes una visión multidisciplinaria, basada en el análisis estratégico, financiero, de estructura de capital, impuestos, licencias, apoyo en los procesos de gestión y construcción y disputas. A&M asesora a potenciales inversionistas en procesos de privatización, actuando como empresa "one stop shop", capaz de validar las premisas para generación de valor.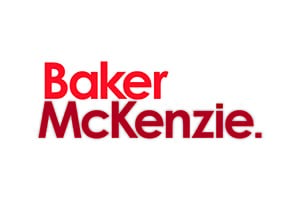 New York | USA
Baker McKenzie is recognized worldwide for its best-in-class client service, practices and for carrying out the most deals year-after-year through our unmatched global platform across 77 offices and 47 emerging and developed countries. Companies based in or with operations in Latin America, routinely rely on our leading cross-border and Latin America energy, mining & infrastructure attorneys for their most important transactional and disputes matters. As the largest law firm in Latin America with over 850 attorneys, we offer clients 60+ years of on-the-ground presence in the region, unique coverage in Latin America across our 15 offices and 7 countries*, and from major finance centers globally. *Through a cooperation agreement with Trench Rossi Watanabe, a Brazilian law firm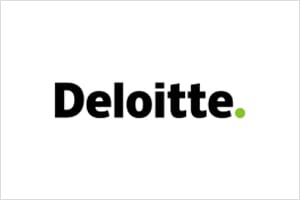 São Paulo | SP | Brazil
Deloitte es una de las empresas más grandes del mundo, brindando excelencia en servicios de gestión, consultoría y asesoría en 14 países, para más de la mitad de las empresas más grandes listadas en Fortune Global 500, así como a empresas e instituciones públicas, importantes clientes locales y multinacionales. en rapido crecimiento. Deloitte se compromete a orientar el crecimiento económico y apoyar una sociedad sostenible. Usar la experiencia de Deloitte para enfrentar desafíos y oportunidades es la puerta de entrada al crecimiento individual, el éxito empresarial y la creación de una sociedad próspera. Deloitte cuenta con un equipo de infraestructura y proyectos de capital que ofrece diversos servicios a lo largo del ciclo de vida del activo, combinando las mejores prácticas globales de su experiencia en los proyectos más grandes y complejos del mundo para ayudar a sus clientes a maximizar el valor de sus inverisones.

New York | NY | USA
Fitch Ratings es un líder en la provisión de calificaciones, comentarios e investigación crediticios. Dedicada a brindar valor más allá de la calificación, por medio de opiniones crediticias independientes y prospectivas, Fitch Ratings ofrece perspectivas globales basadas en su experiencia sólida en el mercado local y conocimiento del mercado crediticio. Fitch Group es un líder global en servicios de información financiera, con operaciones en más de 30 países. Fitch Group está compuesto por: Fitch Ratings, Fitch Solutions y Fitch Learning. Con oficinas centrales en Londres y Nueva York, Fitch Group es propiedad de Hearst.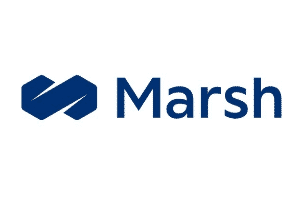 São Paulo | SP | Brazil
JLT Specialty (JLT) brinda servicios de corretaje de seguros, gestión de riesgos y consultoría en siniestros a grandes compañías internacionales.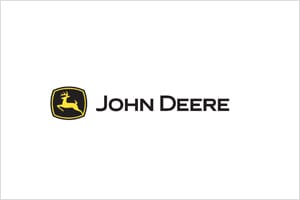 Indaiatuba | SP | Brazil
John Deere es líder global en la producción de equipos agrícolas y forestales e importante fabricante de equipos pesados para la construcción y minería. Con una visión del futuro marcada por la innovación, la compañía inverte millones de dólares por día en Investigación y Desarrollo. Ha expandido su Centro de Distribución e inaugurado dos fábricas de construcción. Esto, sumado a otras inversiones evidencian el compromiso de John Deere con el sector agrícola y la infraestructura nacional.
Participantes Confirmados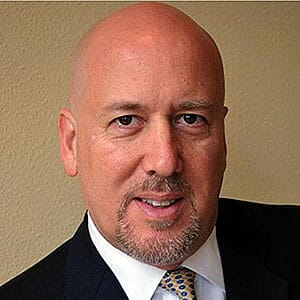 Alejandro
MD, Head of Central/South AmericaPaladin Realty Partners
USA
Alejandro (Alex) is a Managing Director with Paladin Realty Partners, where he oversees the firm's activities in South and Central America (excluding Brazil). He serves on the firm's investment committee. Mr. Krell has three decades of management and real estate development experience, including senior executive positions at some of the largest residential development and construction firms in the world. He was previously the Development Director for an Abu Dhabi government-owned company. Mr. Krell also held executive positions with leading US homebuilders more recently as Division President for Pulte Homes. Anais
Energy & infra Group, Latam CoverageMacquarie Capital
USA Andrea
Gerente TécnicaOdinsa
Colombia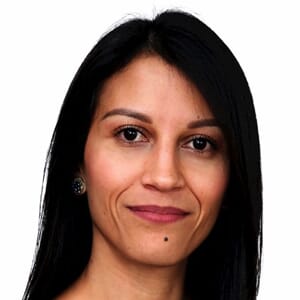 Andrea
Senior Investment ManagerJohn Laing
Colombia

Andrés
Director Gerente de InversionesPaladin Realty Partners
USA
Andrés Bautista is based in Paladin's Peru office where he serves as an Investment Director. Mr. Bautista is responsible for acquisitions and asset management of the firm's investments in Peru and the Andean region and he is also a member of the firm's ESG Committee. Prior to joining Paladin Realty in 2015, he was a Project Manager for Constructora Conconcreto, one of the largest construction and real estate development companies in Colombia, where he was responsible for the development and management of various housing, commercial and office projects. Andres
Infrastructure Investment AnalystSura Investment Management - Colombia
Colombia

Andrés
Managing DirectorAZ RE
Colombia

Antonio
Antonio
Rodriguez Canales
Managing DirectorMorelco
Colombia
Born in 1963 in Lima Peru, married with Cecilia Burmester, currently living in Bogota, Colombia. With more than thirty five years of experience as a manager and as a board member in three countries, Peru, Chile and Colombia worked more than 20 years in Graña & Montero GROUP, Studied at The Birmingham Business School (UK), MBA International Banking & Finance, ESAN (Postgraduate School - Peru) MA Magister in Administration, Lima University (Peru), Public Accountant

Arthur
Executive Vice President - Engineering & Environmental BusinessConcremat Engenharia
Brazil
Shareholder and Executive Vice President of Concremat, a company of CCCC - China Communications Construction Company. Responsible for strategy, business development and operation of four Business Units, according to market segments, including: International (South America and Caribbean); Environmental, Mining & Industry; Energy, Oil & Gas; Sanitation ; Buildings and Logistics. Leads the innovation strategies of the engineering business. Board member of the Startup Stant (CVC of Concremat). Member of the Innovation and the Sustainability Committes. Corporate Governance for Startups & Scaleups at IBGC; Executive Summer School London and Global Cities at The London School of Economics and Political Science (LSE); MBA at Fundação Dom Cabral.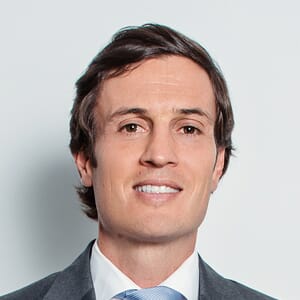 Bernardo
Director de Desarrollo de Negocio LatamVINCI Concessions - Colombia
Colombia
Bernardo Serafim es Director de Desarrollo de VINCI Concessions para Latinoamérica y Executive Director de Vinci Highways. Es Ingeniero Civil del Instituto Superior Técnico y Magíster en Negocios por Indeg-ISCTE Business School en Lisboa. MBA de la Universidad Católica y Universidad Nova y diploma del Programa de Desarrollo de Líderes por IBMEC. Antes de unirse a VINCI Concessions, trabajó en diferentes ciudades y posiciones: Project manager en varios proyectos de infraestructura, Country Manager para España, Business Development Director para Mozambique, Sudáfrica, Tanzania, Europa y Euroasia. Finalmente como General Manager para Colombia, Perú y Ecuador. Camilo
Managing Director, Country Head ColombiaPaladin Realty Partners
Colombia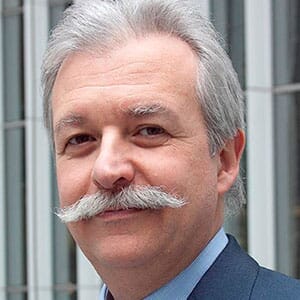 Carlo
AdvisorArtesano Urbanismo
USA
Más de 30 años de experiencia en el sector financiero y de infraestructura. Fue Gerente del Sector de Infraestructura en el Organismo Multilateral de Garantía de Inversiones (MIGA). También ocupó diversos cargos para Intesa Sanpaolo, incluido el de Jefe de Infraestructura, Asesoramiento y Desarrollo Exterior en BIIS SpA, Director de M&A en Corporate Finance and Advisory, para clientes de energía, agua y servicios públicos. Trabajó como gerente sénior, finanzas corporativas en National Power PLC y como director para el Banco Europeo de Reconstrucción y Desarrollo. Maestría en administración de empresas de la Universidad de Michigan y maestría en ciencias en ingeniería de la Escuela de Ingeniería de la Universidad de Bolonia.

Carlos
PartnerNexus Capital Partners
Colombia
Carlos Vergara es Financiero de la Universidad Externado de Colombia, cuenta con un diplomado de Finanzas y Asuntos Públicos de esta misma universidad y en el año 2008 obtuvo un MBA de la Escuela de Negocios INALDE. Cuenta con más de 20 años de experiencia, dedicados a la administración de portafolios de inversiones por más de COP $500.000 Millones y a asesorías en banca de inversión en donde ha estructurado y liderado transacciones encaminadas a la obtención de financiación en proyectos de infraestructura y ha participado en la adjudicación de concesiones cuyas inversiones superan los COP 9 billones. El señor Vergara ha pertenecido a diferentes juntas directivas de sociedades concesionarias.

Carolina
Programme Manager LatamClimate Bonds Initiative - Mexico
Mexico
Carolina es responsable del desarrollo del Programa de Finanzas Verdes de Climate Bonds Initiative (CBI) en América Latina como líder de proyecto. Carolina tiene más de siete años de experiencia en finanzas y gestión de riesgos, conectando mercados tradicionales con inversiones de impacto. Ha trabajado en organizaciones internacionales como Venture Lab, el Fondo de Capital de Riesgo de ACCION International; FUNDation, una empresa de tecnología financiera en los Estados Unidos; Ashoka, una red de emprendedores sociales; Goldman Sachs; el Banco Interamericano de Desarrollo y Grupo Aval, el mayor grupo financiero de Colombia. Ella ha trabajado y vivido en el Reino Unido, los Estados Unidos, Francia, Colombia y ahora México.