If you would like to become part of this committee
Tell us about you
Please describe below how you would like to get involved in the Committee and we will get back to you shortly.
Successful registration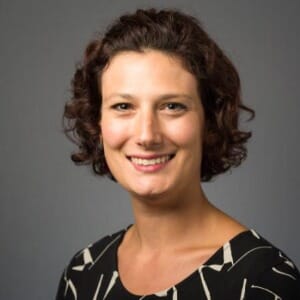 Global Head of Strategic InsightsNuveen Real Estate
United Kingdom
Abigail is the Global Head of Strategic Insights for Nuveen Real Estate. She is responsible for the organisation's global research, sustainability and proptech and innovation functions. Since joining the firm in 2016, Abigail has overseen the organization setting a target to achieve Net Zero Carbon by 2040. Abigail is a member of Nuveen Real Estate's Leadership Team and has spearheaded the integration of sustainability considerations into the acquisition process. She is also leading the organisation to develop investment guidelines related to physical and transition climate change risk. She previously worked at JLL, where she led on sustainability for the Property and Asset Management's U.K. team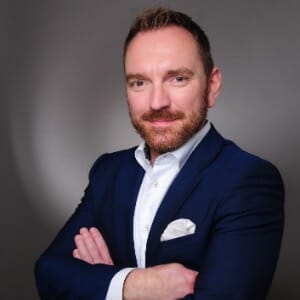 Head of Innovation and SustainabilityING Wholesale Banking
Germany
Alexander Piur is responsible for Sustainability and Innovation for the global Real Estate Finance activities of ING Wholesale Banking, with local presence in APAC, EMEA and US. He has more than 20 years of experience in the real estate financing markets in Germany and Europa. Prior joining ING, he worked for several banks in Munich. Alexander is a member of IMMOEBS, has a degree as Immobilienökonom from the International Real Estate Business School in Regensburg and holds a B.Sc. in Finance and Management from the Frankfurt School of Finance and Management.

Associate DirectorInvesco Real Estate
Poland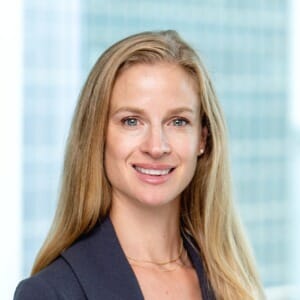 Managing Director, Global Head of ESGBentallGreenOak
Canada
Anna is Global Head of ESG for SLC Management overseeing the firm's Sustainable Investing team to integrate ESG risk management and value creation practices into investment decisions and management. Prior to joining SLC, she spent her career advancing corporate strategy around the globe at major multinationals. She´s Co-Chair of the Principles of Responsible Investment (PRI) Real Estate Advisory Committee, Founder of the non-profit Young Women in Energy, Board member of the Canadian Green Building Association (CAGBC) and Co-Chair of the Environmental Committee at the Pension Real Estate Association (PREA). Notable accolades include: Canada's Top 40 Under 40, Top 100 Women in Canada, Canada's Clean50 and the Making a Difference for Women.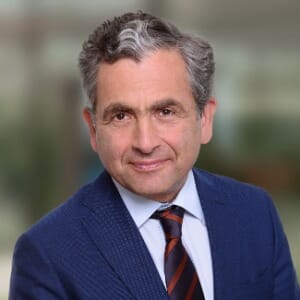 Head of International Real Estate FinanceBerlin Hyp
Germany
Assem El Alami is the Head of the International Real Estate Finance Sales Division of Berlin Hyp AG. As such he supervises four sales teams: Origination International Investors based in Berlin, as well as the offices in Paris, Amsterdam and Warsaw. Berlin Hyp's loan book accounts for approximately 26 bn EUR. Being a law graduate, Assem has more than 25 years of experience in the real estate sector of which he has spent 10 years in France. He joined Berlin Hyp in 2010. *** Berlin Hyp is a wholly owned subsidiary of LBBW and specialises in large-volume real estate financing for professional investors and housing companies. It also provides German savings banks with a comprehensive range of products and services.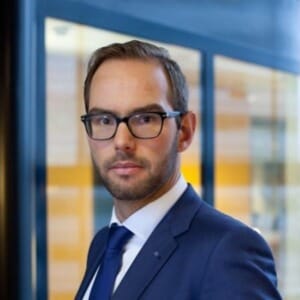 Head of Sustainability and InnovationBouwinvest
Netherlands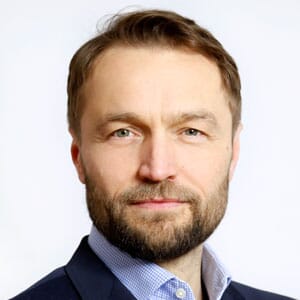 Managing DirectorTSC Real Estate Germany
Germany
Since April 2018: Managing Director of TSC Real Estate Germany GmbH; 2013 – 2018: Managing Director and Head of Asset Management Operations, JLL Retail Asset Management GmbH & Acrest Property Group, 2008-2013: Managing Director & Head of Asset Management of Internos Global Investors KAG; 2008: Associate Director, JLL Asset Management GmbH; 2006-2007: Deloitte & Touche, Manager RE Advisory; 2005-2006: Site Acquisitions Manager, Bauhaus München GmbH (Munich based RE developer) 2000 – 2005: Technical Project & Development Manager, Nixdorf Consult 1993-1998: Dipl.-Ing. Architect 2005-2007: International Real Estate Management MBA 2010 – 2011: Real Estate Investment & Finance (ebs).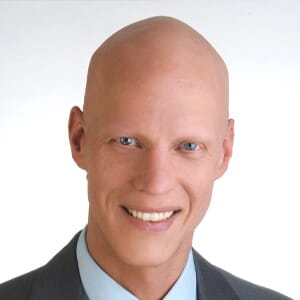 Managing DirectorMVPR Inc
Canada
Carl-Peter Reinecke has over 15 years experience in building science engineering, project management and property development. He launched MVPR specifically to create a dedicated ESG Real Estate firm that supports investors develop zero-carbon assets. He has advised investors, construction companies and architecture firms on integrating sustainability and resilience, consulted national governments and guest-lectured in Canada, Germany, USA, Chile, and France on the topic of low-carbon investments. Fluent in German, English and French, Carl-Peter is based in Canada.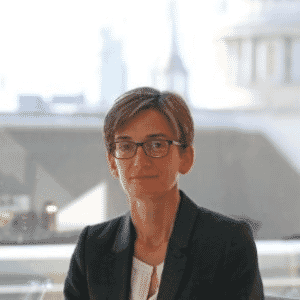 Head of Sustainability at Schroder Real EstateSchroders Capital
United Kingdom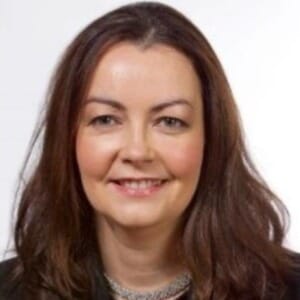 Owner and CEOD2 Private
Ireland
Deirdre is the CEO and owner of D2 Private and her business focus is working with investors to deliver exceptional commercial mixed use developments and refurbishments, incorporating technology and targeting best in class ESG and Net Zero Carbon credentials She is one of Ireland's most successful financiers and real estate professionals with over 25 years' experience in real estate investment and development. During her property career to date she has been directly and indirectly involved in the buying and selling of real estate assets and raising debt and equity of approx. £3.5 billion. She adopts an intensive, active, hands on management style to real estate investments, developments, leasing and tenant management and investor relations.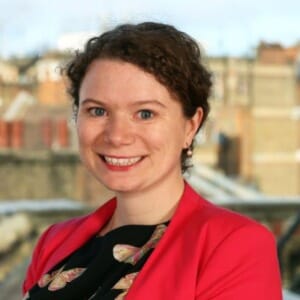 Head of ESGSavills Investment Management
United Kingdom
Emily Hamilton is Head of ESG at Savills Investment Management and responsible for directing Savills IM sustainability strategy across the business globally. This involves setting corporate standards and approach to ESG criteria as well as collaboration with fund teams, both at the property portfolio and individual asset levels. She represents Savills IM on several industry groups including as Co-Chair of the Better Buildings Partnership Owner and Occupier Forum and as a member of the GRI Global ESG and Impact Investment Committee. Emily joins Savills IM from Grosvenor Britain & Ireland, part of Grosvenor Group, where she was associate director, sustainability.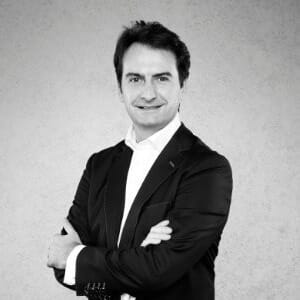 Business Development DirectorNEOM
Saudi Arabia
Emmanuel Vallee is Director Business development hotels for NEOM (Giga project in North west of KSA: building the city of the future within the Kingdom Vision 2030) in KSA. MBA graduated from IMHI (ESSEC Business School in France) and Cornell University. Emmanuel has 30 years of hands-on experience in the hospitality industry in USA, Middle East, Europe and Africa.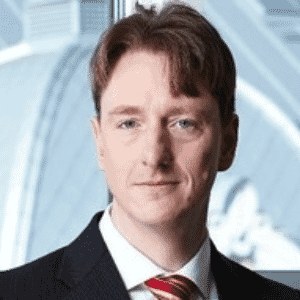 Director Group DevelopmentZabolis Partners
Lithuania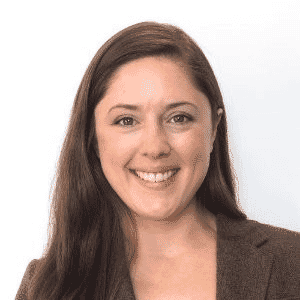 Chief Commercial OfficerIWBI
USA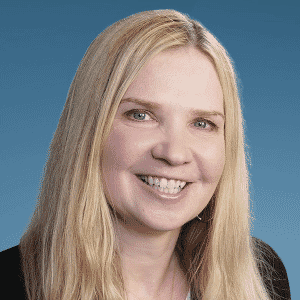 Managing Director & Chief Impact OfficerHarrison Street
USA
Ms. Brosig has been with the firm since 2008 and is a member of the firm's Management Committee. As a Managing Director and Chief Impact Officer she oversees the measurement, management, reporting and enhancement of the company's environmental and social initiatives. In addition, she is also responsible for identifying ingenious approaches, including leveraging products, technologies, and partnerships, to create measurable, positive impact and value. She also works closely with the firm's operating partners, as she integrates problem solving technology into partners' everyday operations, which has resulted in improved performance, market differentiation, and overall better care and culture for residents, tenants and staff.

Head of ESGMetLife Investment Management
USA
Jim Landau, LEED AP, is the Head of ESG, prior to that was the Head of Asset Management for MetLife Investment Management. He is a member of MetLife's ESG Advisory Committee and RE Technology Committee. Landau has led many initiatives at his firms including development of the MetZero program using a Carbon Cascade Approach to decarbonization. Other projects include the writing of a green lease, working on GRESB submittals and helping to run a national Energy Challenge. Asset-specific projects0 include the installation fuel cells, solar arrays and smart building infrastructure. He has pushed his operations teams to better measure and manage utilities and, collaborated with tenants to lower carbon in the full building envelope.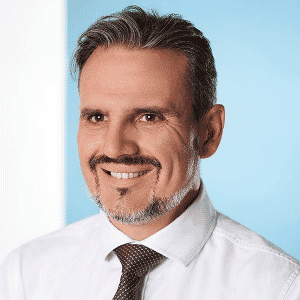 Global Head of Investment StrategyM&G Investments
United Kingdom
José Pellicer joined M&G Real Estate as Head of Investment Strategy in August 2019. He is responsible for setting the investment strategy across the fund range as well as overseeing the development of new products. He has over 20 years research and investment strategy experience in the UK and Continental Europe. Prior to this, he was Global Head of Research at Patrizia AG and a partner at Rockspring PIM prior to its acquisition by Patrizia. He has also worked at Goldman Sachs in the Property Derivatives team and at AEW, where he was Head of its London research operation. Jose began his career in 2000 as a general economist at Deutsche Bank and moved into the real estate division in 2002. José holds a Masters of Real Estate Investment.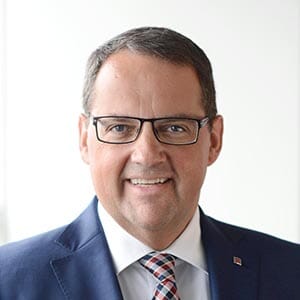 Managing PartnerCatella Project Management
Germany
Klaus joined the European Catella Group in 2008 as Managing Director and is responsible for all real estate development projects in Germany. In 2015 Catella Project Management (CPM) was founded as an independent division direct linked to the Stockholm headquarter of Catella. Meanwhile CPM has realised or initiated project volumes of approx. 1.8 b EUR in commercial and residential properties. As Managing Partner Klaus is one of the shareholders of these development projects. The set-up of all Catella projects is based on sustainable and long-term oriented investments. Consequently the economic and ecological goals must be combined.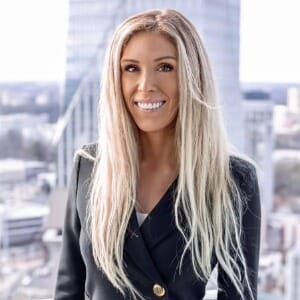 SVP, Head of Global ESG StrategyHeitman
USA
Laura Craft is SVP, Head of Global ESG Strategy at Heitman, a RE investment management with ~$44 Bn under management. She establishes systematic approaches to embed ESG into investment decision-making and management of investments. Integrating ESG considerations provides opportunities to create value, reduce risk and enhance investment returns. She leads the Heitman partnership with Urban Land Institute (ULI) to publish the reports, Climate Risk and Real Estate Investment Decision-Making and Emerging Practices for Market Assessment which explore current methods for assessing and mitigating climate risk in real estate. Complementing asset- and market-level climate risk assessments, Heitman has committed to net zero carbon operations by 2030.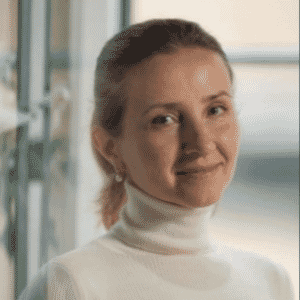 Head. Portfolio ManagementCapitaLand Finance Ltd. - London
United Kingdom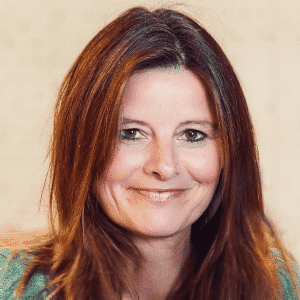 Director Sustainability & Corporate CommunicationsECE Work & Live GmbH & Co. KG
Germany
Maria is Director of Sustainability and Corporate Communications at ECE, she studied business administration and has been with ECE since 2003. There she is responsible for the development and expansion of sustainability within the company in various roles. At the same time, Maria Hill was Chair of the Sustainability Committee of the International Council of Shopping Centers (ICSC) for three years. Currently she is Chair of the Energy and Building Technology Committee of the Central Real Estate Committee (ZIA)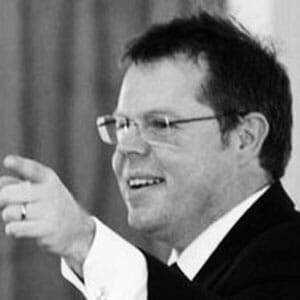 Director SustainabilityBrookfield Asset Management
United Kingdom
Martin Gettings is a Vice President in Brookfield's Real Estate Group serving as Head of ESG for their European real estate portfolio. A Chartered Environmentalist and IEMA Fellow with over 35 years' experience in construction and property, Mr Gettings also serves as an elected board member of Supply Chain Sustainability School, Chairing their Climate Action Group. Formerly Director of Sustainability at Canary Wharf Group.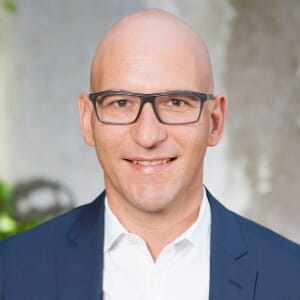 CEOEBP Global
Brazil
CEO of EBP (since 2021) / Manager of business units and Consultant (2002 - 2021) Lecturer at the Center for Urban and Real Estate Management University of Zurich (since 2016) Education: Engineer ETH Zurich (2002), MSc Regional and Urban Studies London School of Economics (2005), General Management Harvard Business School (2018) Focus areas: Sustainable Real Estate, Transformation of brownfield sites, Collaboration between land owners in re-development, Dealing with public sector requirements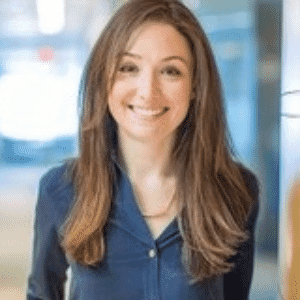 Senior Vice President, Head of Global ESGGLP - HK
Hong Kong
Meredith Balenske is a senior vice president at GLP and leads the Company's global sustainability practice. Meredith was formerly vice president at Revolution, a U.S.-based venture capital firm with a social impact investment mandate called Rise of the Rest that invested in startups outside of Silicon Valley in an effort to support local economies and job creation. Prior to Revolution, Meredith held positions at FleishmanHillard, Bloomberg LP and Animal Planet. She holds a Bachelor of Science from Virginia Tech and is based in Hong Kong.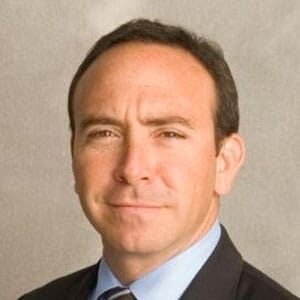 Founder, CIO & CEOCapital Innovations
USA
Michael D. Underhill, Founder & Chief Investment Officer of Capital Innovations, an alternative investment boutique. Oversees data science, equity valuation, risk modeling, performance attribution, & trading strategies. Designed factor testing, optimization, risk budgeting, active portfolio trading and rebalancing. Invented Capital Innovations InSight™ process, which uses Capital Innovations' proprietary private markets model, analyzes available investment manager data and rates each product according to seven factors: business, staff, investment process, investment risk, performance, terms/conditions, and operations.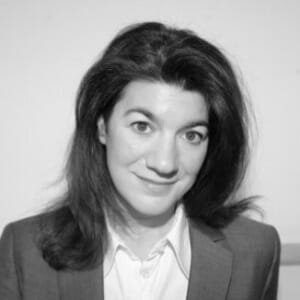 Head of Portfolio & Asset Management EU/ Managing DirectorGLP
United Kingdom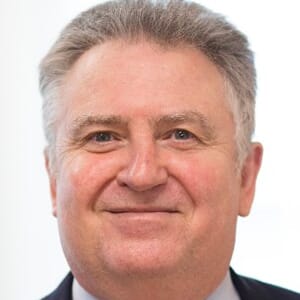 ChairmanDTRE - Dowley Turner Real Estate LLP
United Kingdom
Mr. Graham FRICS has over 30 years' international experience in the real estate logistics sector. Prior to joining Gramercy, Paul headed real estate at DHL, the world's largest logistics provider, for the region Europe, Middle East and Africa. He led a front line team of 80 people with responsibility for around 3,000 facilities in 100-plus countries. Paul brings substantial occupational and business experience to Gramercy.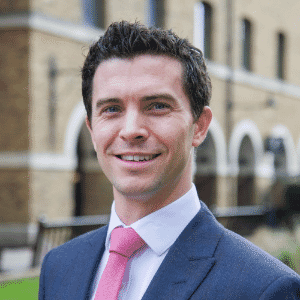 EMEA Head of ESGCBRE Investment Management
United Kingdom
Robbie brings more than 12 years of experience in the sustainability sector, most recently at WSP, where he specialised in sustainability strategy and reporting in his role as an Associate Director within the Sustainability Advisory Services arm of the business. As a Chartered Environmentalist and a Board Director for the Institute of Corporate Responsibility and Sustainability (ICRS), he will bring a wealth of experience and industry connections to the firm. Robbie has supported a wide range of blue-chip companies and major infrastructure projects, as they navigate the fast-moving sustainable revolution, drawing on his background in process engineering to help them measure, communicate and manage their ESG risks.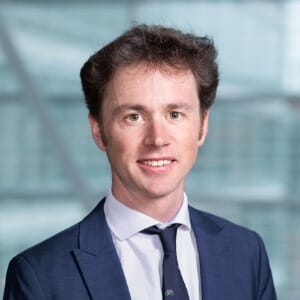 Head of Sustainable InvestmentIvanhoé Cambridge
France
Stéphane Villemain is responsible for our sustainable investment strategy, contributing to our portfolio's resilience in addition to creating impact in our communities. In this capacity, his team drives asset decarbonization strategies and manages risks and opportunities arising from environmental, social, and governance (ESG) factors for our investments. His mandate also includes the development of social impact and inclusion strategies. Before joining Ivanhoé Cambridge in 2020, Stéphane was Director, Responsible Investment, at PSP Investments, where he helped define and implement ESG strategies for the private investments. He was previously Senior Manager, Climate Change and Sustainability Services at Ernst and Young from 2012

Managing DirectorCPP Investments
United Kingdom
Tim is a Managing Director in the Sustainable Investing team responsible for real estate. Prior to 2022, Tim was a Managing Director in CPPIB's real estate equity team, responsible for origination and portfolio management across Continental Europe (ex. Germany and CEE). Before CPPIB, Tim worked at Grosvenor both on their London Estate and Fund Management business, based in Paris. Tim holds a BSc (Hons) from Edinburgh University and a MSc is Real Estate Finance from the University of Reading. Tim is also a Member of the Royal Institute of Chartered Surveyors.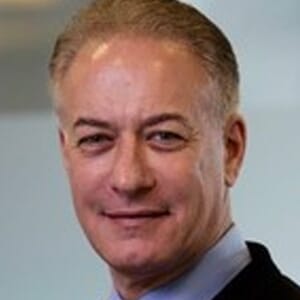 Head Development & Sustainability APACLaSalle Investment Management
Hong Kong
Tom Miller joined LaSalle in 2008 as the Head of Development for Asia. He and his team are responsible for executing all development and major construction projects for all LaSalle fund assets in Asia. Tom also serves as the Regional Sustainability Officer for Asia and oversees the regional environmental and physical due diligence processes for new Asian acquisitions. Prior to joining LaSalle, Tom held numerous senior roles globally in the real estate and construction sectors including 13 years with Bovis Lend Lease in the UK, Spain, Singapore, Philippines and the US. Tom is active in regional industry organizations including ULI, ANREV, and APREA.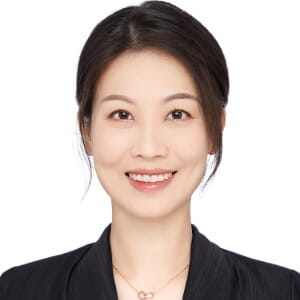 Investment ManagementChina Resources Land Limited
China
GRI SENIOR REPRESENTATIVES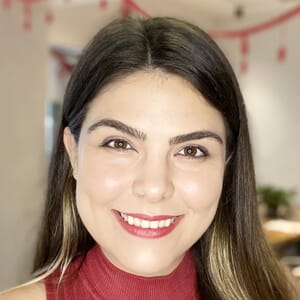 Senior Director, Investor RelationsGRI Club
China

Julia
​Global Production, Senior Director - Real Estate EuropeGRI Club
+447933254030
+442071215067

Moving from targets to tangible pathways

Rethinking risk-return in the net zero carbon landscape
This eMeeting is exclusive
for Premium members
This event is exclusive for GRI members.