If you would like to become part of this committee
Tell us about you
Please describe below how you would like to get involved in the Committee and we will get back to you shortly.
Successful registration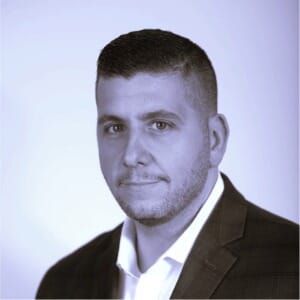 Senior Director, Head of Strategic Real Estate TechnologyThe RMR Group
USA
Real estate innovation thought leader. Seasoned investment professional with deep portfolio management, FinTech & PropTech experience across a wide variety of asset classes including Real Estate, Public & Private Fixed Income, Derivatives and Equity. Decisive leader who has managed global implementations impacting asset management, trade execution, asset & liability management and regulatory infrastructure enhancements.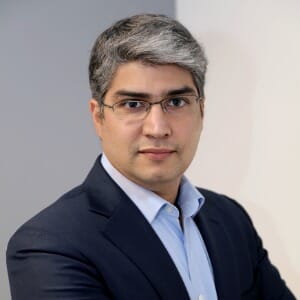 Head of Innovation & TechnologyVerizon
United Kingdom
Real Estate Technology thought leader, focusing on the Future or Work. As the global head of Real Estate Innovation and Workplace Technology, Cesar is responsible for identifying, designing and scaling real estate technologies across Verizon's property portfolio, which extends to over 100m sqft of real estate in 6,000 buildings worldwide; providing solutions across the RE lifecycle - strategy, design & construction, building operations, employee experience and ESG. The solutions range from IoT sensors and mobile apps to collaboration via mixed reality environments.

Global Head - Investment Technology & International CTONuveen Real Estate
United Kingdom
Chris brings more than 20 years of technology, data & digital transformation experience in various industries around the globe. He has held a number of leadership roles that have put him at the forefront of many fintech and proptech transformations. Chris is passionate about technology products and solutions. He's driven by: • Providing business first digital and data solutions. • Ensuring all stakeholders are brought on the journey to drive adoption and innovation. • Buildings and integrating future proof solutions across products and services that scale globally. • Developing and growing high-capability teams.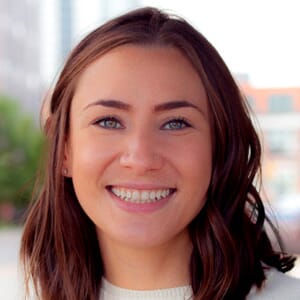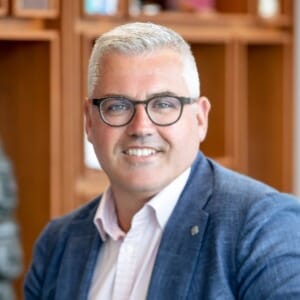 Executive Vice President & Chief Operations OfficerOxford Properties Group
Canada
Dean Hopkins is the Executive VP and Chief Operations Officer of Oxford Properties, a leading real estate investor, developer and manager. His role is to help design and enable the RE company of the future by evolving a wide variety of capabilities, systems, processes, and information necessary to support a rapidly growing, global platform. Prior to Oxford, he was the CEO of a scale-up hub established to help entrepreneurial technology companies through periods of substantial growth. Before that he spent a decade advising a leading multi-national media conglomerate on global transformation, and a decade founding and growing a pioneer in internet strategies. He began his career as a business analyst at a leading global management consultancy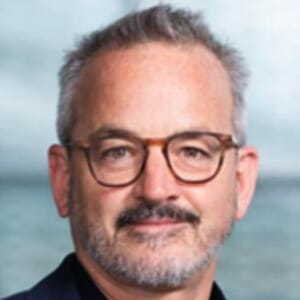 Senior Vice President, InnovationIvanhoé Cambridge
Canada
As Senior Vice President, Innovation at Ivanhoé Cambridge, François is responsible for optimizing and bringing forward the various innovation activities, while leading collaborative efforts involving teams transversely. Recognized as an entrepreneur, a seasoned strategist and an agent of change within the corporate cultures, François Lacoursière has put his creative mind to profit for more than 25 years. Formerly a Senior Partner at Sid Lee, a world-class agency based in Montreal, François orchestrated numerous brand transformations for as many industries, geographies and disciplines.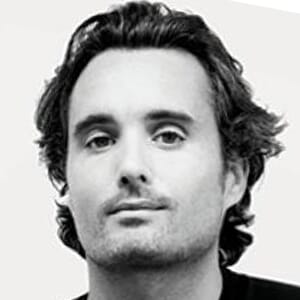 FounderA/O PropTech
United Kingdom
Gregory is the Founder of A/O Proptech where he focuses on sourcing, investments and roll-outs. He is seasoned real estate and technology investor with over 15 years of experience, a deep understanding of market dynamics & eco-systems and multi-billion deal-making history. Gregory started his career in I-Banking, where he spent 9 years at Credit Suisse and Citigroup, looking after sourcing, structuring, financing of new investments (in both public and private markets) for sovereign and semi-sovereign institutions globally, with over $30bn of transactions, executed. Gregory is a Swiss national, fluent in English, French and Italian; he attended HEC Lausanne University, London School of Economics (Masters), and Harvard Business School.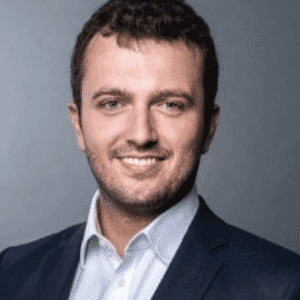 Global Head of Innovation & European SustainabilityPIMCO Prime Real Estate
France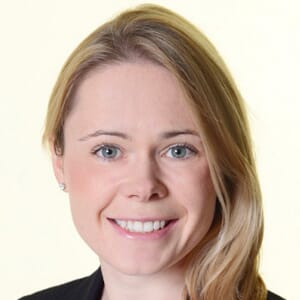 PrincipalSustainable Future Ventures
United Kingdom
Currently responsible for fund operations, managing deal flow, transactions and supporting portfolio companies. Hannah brings 13+ years of real estate advisory, transactional, start-up and operational experience. She is focused on supporting PropTech companies in Europe and frequently presents on panels to discuss Technology and RE. She is a Chartered Surveyor by trade and specialised in commercial valuations at Savills, before joining PwC, where she advised on debt portfolio transactions and RE corporate finance. In 2017, she moved into PropTech and joined a B2B2C resi platform, working with operations & product, before joining a tenant engagement platform. There, she created the business development team, before moving into VC.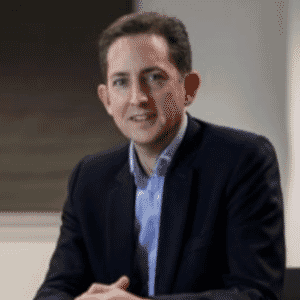 Director of Digital & TechnologySEGRO
United Kingdom
James is the Director of Digital & Technology at SEGRO plc, the FTSE100 pan-European developer and owner of industrial and logistics property, with over £15 billion of AUM. James joined SEGRO in 2010 and has held several senior roles, most recently leading SEGRO's digital and technology innovation since 2018. Prior to SEGRO, James held a series of senior positions at American Express, and before that at Deloitte Consulting, Coca-Cola Schweppes and Xerox. James has over 25 years' experience in real estate, business and financial services in strategy formulation and execution. James is a member of various industry committees and advisory panels, with a focus on technology, innovation, and increasingly their application to sustainability.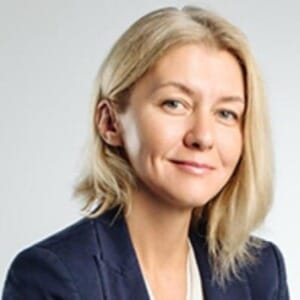 Senior Vice President, Data & TechnologyCadillac Fairview
Canada
Katia works across the company to develop and implement strategic data, digitization, and technology capabilities. These efforts will further advance CF's digital innovation strategy to enable our business growth. In her previous role, Katia was Vice President, Information Technology at a large Canadian retailer. Her broader experience includes leading global ERP implementations, developing loyalty systems, and deploying digital marketing and payment capabilities. Katia also holds an MBA in International Finance from Moscow University.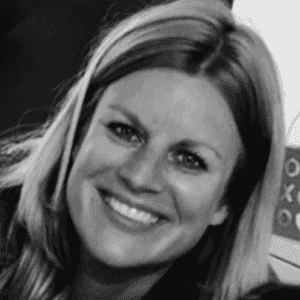 Global Head of Digital & TechnologyCBRE Investment Management
Netherlands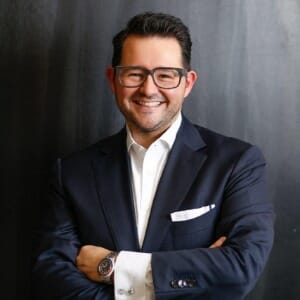 Aachener Grundvermögen-Kapitalanlagegesellschaft mbH
Germany

Strategy DirectorLEG Management
Germany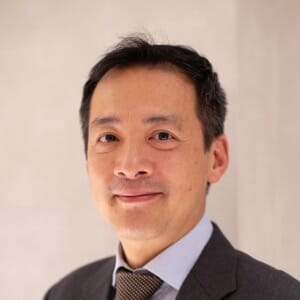 Managing Partner and Co-FounderProptech Capital
Luxembourg
Minh Q. Tran is an investor and entrepreneur with over 20 years of investing experience. Currently, he is the Founder of Insurtech Capital and Co-Founder of Proptech Capital. As an investor, he brings his unique international expertise and passion for entrepreneurship at the service of funding great startups. Minh lived in Asia, New York, Finland and Paris, and worked for several prestigious VC funds (Bertelsmann Ventures, Nokia Ventures, Truffle Capital) where he led successful investments in tech, media and mobile ventures worldwide. He now sits on the board of several tech companies and focuses on InsurTech mainly. Minh is an MBA graduate from INSEAD.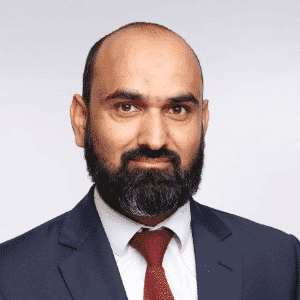 Executive Director - Global CIO OfficePGIM Real Estate
United Kingdom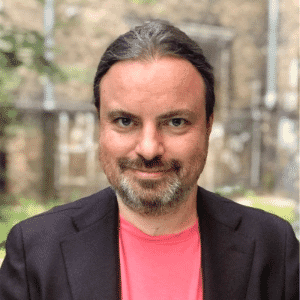 Co-founder & Managing PartnerPropTech1 Ventures
Germany
Nikolas Samios is the Managing Partner of PropTech1 Ventures, the independent venture capital platform for PropTech & ConstructionTech in Europe, bringing together leading real estate companies and entrepreneurs, serial entrepreneurs from the digital sector, and venture capital experts. In this role as well as his previous entrepreneurial activities, e.g. as Managing Partner of the VC family office COOPERATIVA and as Managing Director of Brandenburg Ventures, the VC vehicle of MP3 inventor Karlheinz Brandenburg, he has participated in more than 100 transactions on both sides of the table. He is the PropTech Representative for the ZIA German Property Federation, Head of the "ESG" working group of the German Startups Association.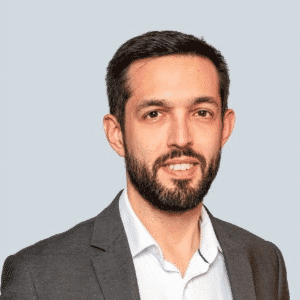 Head of InnovationBNP Paribas Real Estate
France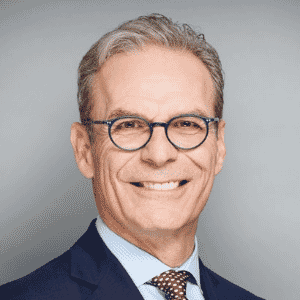 Global Head of Real EstateGWL Realty Advisors
Canada
Paul oversees a global real estate platform that totals $28 billion in assets under management, in Canada, the U.S., U.K. and Ireland. He works closely with these four regional offices to expand Great-West LIFECO's real estate business by attracting third-party investors and continuing to grow our existing client base. Previously, Paul was President of GWL Realty Advisors for 18 years. Under his leadership, Paul grew the company's real estate portfolio from $800 million in Canada to $17 billion in Canada and the U.S. Paul has over 30 years' experience in the real estate Industry. He holds a Bachelor and a Master of Applied Science degree from Queen's University and a Master of Business Administration degree from McGill University.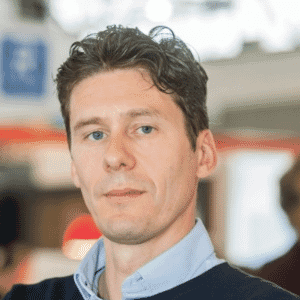 VP, IT Architecture & Emerging TechnologiesPrologis
Netherlands
Robbert is the vice president of Architecture & Emerging technologies at Prologis, he has over 16 years of experience in IT, Innovation, Strategy, Business development, Management, Finance and Consultancy, his focus is currently on Innovation, having setup Prologis Labs and performing experiments with and without Prologis' customers. Working in a Global team, testing, experimenting, learning, creating added value for the organization. In previous roles he focused on strategy setting and management. Main challenge was embedding the new IT strategy into our Global IT department, closing the ever-existing GAP between business and IT.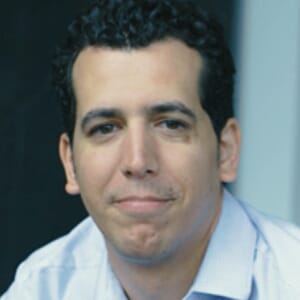 Founder & CEOCogNovum
United Kingdom
Roelof is Founder & CEO of CogNovum, a new tech VC platform. Prior, Roelof was Head of Europe on the Real Estate Technology Investment team at Fifth Wall, where he focused on technology and innovations within the multifamily, office, and hospitality real estate asset classes. Roelof has led Fifth Wall's investments in Lyric, Eden, Appear Here, Hippo, Industrious, Loggi, Recharge, Lime, and Aurora Solar. Previously, Roelof worked at Norwest Venture Partners, Evercore Partners, Goldman Sachs, and Bridgewater Associates. Roelof is originally from Johannesburg, South Africa, and graduated Phi Beta Kappa, magna cum laude, from Emory University. He is also a Chartered Financial Analyst.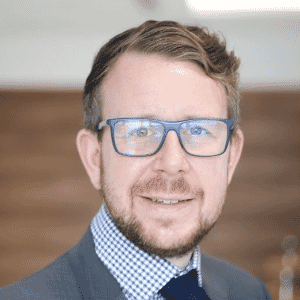 Global Innovation Hub - Head of EMEACushman & Wakefield - UK
United Kingdom
Ross has experienced the emerging technology solutions industry with a demonstrated history of working in the commercial real estate industry. He has an extensive knowledge of the PropTech industry having worked in it for more than 10 years. He has demonstrated through the successful delivery of multiple projects to have an understanding of business challenges and opportunities, and how this aligns to market options. Has a strong Business Analysis and Project Management background with a technical focus. IT professional with a Bachelor of Science (BSc) focused in Computing with Business Management from Greenwich University.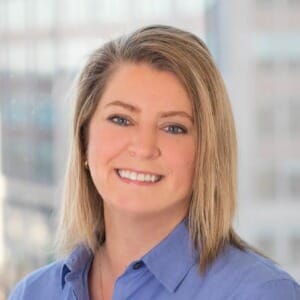 Managing Director, Global Head of InnovationPGIM Real Estate - USA
USA
Sara Shank is a managing director at PGIM Real Estate and global head of Innovation. Based in New York, Sara is responsible for developing and implementing technology solutions and data strategies across investment, asset management, operations and client servicing. This includes leading the change management of process, systems, and culture. Sara oversees the Systems organization working in close coordination with all investment and function areas.

Deputy Head of Asset Management (UK), Real Estate Technology LeadAberdeen Standard Investments
United Kingdom
Deputy Head of Asset Management (UK), Real Estate Technology Lead, leading a team of 30 asset managers with responsibility for cross-sector assets on a UK wide basis. Stephen has carried out Fund and Asset Management positions at Aberdeen Standard Investments and has wide-ranging investment and strategic asset management experience gained in both private practice and client side positions. Stephen is Chair of ASI's Global Proptech team and drives policy in relation to Flexible Office provision. He is also a member of the Property Investment Committee (EMEA) considering transactions and projects across the UK.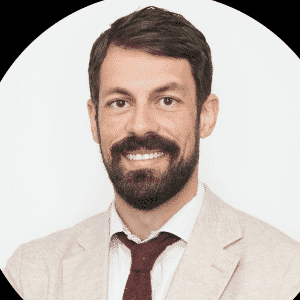 Senior Vice President - Digital Buildings, Experiences & InnovationQuadReal Property Group
Canada
Thano Lambrinos has over 15 years of experience in the construction and building technologies space, and leverages digital transformation learnings across vertical markets to drive innovation and change in commercial real estate. At QuadReal, Thano works to deploy advanced technologies that redefine the way buildings are designed, built, managed, and how the occupants experience their environments. As Senior Vice President, he leads the Digital Buildings, Customer Experience & Innovation teams, and is focused on the development and execution of the digital strategy across a global real estate portfolio.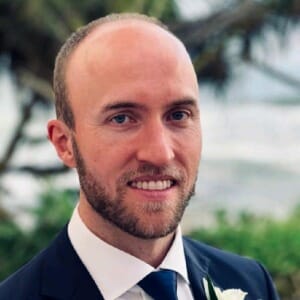 MD & Head of Real EstateQinvest
Qatar
Vaughn Weatherdon is the Head of Real Estate Investment & Advisory at QInvest, he also leads the Real Estate team in developing proprietary investment products that are designed to capture market trends. Vaughn has over 18 years of experience across real estate investing, financing, and advisory in the US, Europe, and the Middle East. He was previously based in Saudi Arabia as a Senior Manager within Samba Capital's Real Estate division. Prior to this, he worked at Wachovia (now Wells Fargo) in the US, as part of its real estate capital markets group.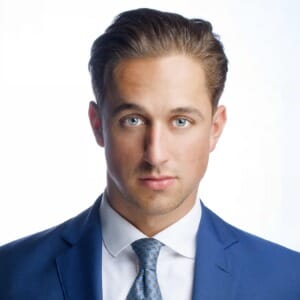 Realty Corporation
United Kingdom
GRI SENIOR REPRESENTATIVES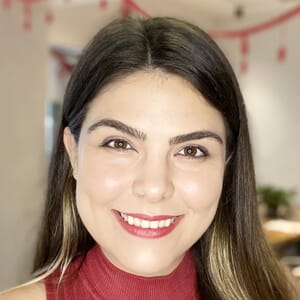 Senior Director, Investor RelationsGRI Club
China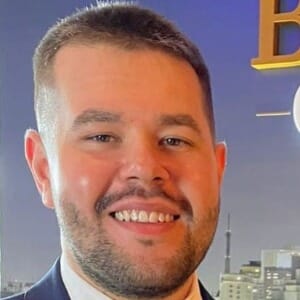 Ludwig
Production Manager, Real Estate Southern EuropeGRI Club
International Relations and Affairs Analyst and Economist at Faculdades de Campinas (FACAMP). Study abroad in France and Bachelor of Business Administration (BBA Program) at ICN Business School. Currently, Production Manager, Real Estate Southern Europe, Global Tech & Innovation at GRI Club. I'm an experienced conference/event producer with +4 years of experience in the real estate industry, producing local and global private gatherings for leading real estate players and companies. Responsible for the whole cycle of production activities, including project management, market research, program and business development, for online and face-to-face meetings. Brief work with commercial team and customer relationship.
+55 19 99281-2795
+55 19 3203-0645
Sponsorship opportunities
GRI eMeetings offers a unique opportunity for companies to raise their profile in front of the most senior executives of the Real Estate industry worldwide.
Contact our team and check the sponsorship and exposure opportunities according to the strategy of your company.
Sponsorship Opportunities
Successful registration
This eMeeting is exclusive
for Premium members
This event is exclusive for GRI members.