Credit: formatoriginal/Envato
Opinião: Multifamily representa oportunidade para investidores institucionais
Setor ainda é pouco explorado no Brasil, mas consolidado em países desenvolvidos
6 MIN READ
•
June 22, 2022
Ano após ano, o mercado residencial para renda, conhecido como multifamily, tem demonstrado sua resiliência, mesmo diante de eventos adversos. Esta classe de ativos tem atraído interesse crescente de investidores institucionais que buscam retornos atrativos e diversificação de seus portfólios.

A coexistência de tendências como urbanização e adensamento em grandes cidades, busca de flexibilidade - priorizando a experiência ao invés de ter a propriedade -, aliada à decisão de postergar a formação de família, o aumento dos preços de imóveis residenciais e a dificuldade de financiamento compõem o cenário ideal para impulsionar a expansão do mercado multifamily no Brasil.

A crescente urbanização, especialmente nos países em desenvolvimento, está provocando uma intensa busca por residências nos grandes centros, e o Brasil não é exceção. Como em muitos países, temos observado uma migração interna significativa, com jovens se deslocando cada vez mais do subúrbio ou de cidades interioranas para centros urbanos, como São Paulo, atraídos pelas oportunidades de emprego. As grandes cidades se tornam, portanto, polos de atração de jovens talentos não apenas pelas perspectivas de emprego, mas também pelo estilo de vida sociocultural vibrante desses centros.

Cadastre-se na newsletter de mercado imobiliário do GRI Club e receba 1x por semana as principais notícias do setor no Brasil
Impulso demográfico
O estilo de vida dos
millennials
desempenha um papel importante na hora de alugar em vez de comprar. Sua preferência por centros urbanos é outro fator que leva esta geração a optar claramente pelo aluguel, valorizando a flexibilidade no lugar da posse, e as experiências no lugar da propriedade. A forte demanda por moradias alugadas é apoiada por essa jovem geração (
millennial
), que concentra 35% do total e forma 50% da população ativa. No Brasil, a locação vem crescendo rapidamente, representando quase 30% do mercado residencial, contra 25% no ano 2000, o que demonstra a mudança no estilo de vida no que diz respeito à moradia.
Além disso, o "novo normal" pós-pandemia parece favorecer a flexibilidade em lugar de uma mudança brusca para o
home office
, já que muitas empresas adotaram modelos híbridos, o que significa que a proximidade ou a facilidade de acesso aos escritórios e locais de trabalho continuarão a ser importantes para a moradia.
Além dessa tendência de urbanização e alta concentração da população nos grandes centros econômicos e culturais brasileiros, é importante ressaltar o aumento do número de pessoas entre 25 a 45 anos que decidem postergar o momento de formar uma família. Durante a última década, a idade média das pessoas que se casam aumentou e muitos optam por constituir uma família mais tarde, o que desempenha um papel importante na decisão de adiar a compra de um imóvel. Esse contexto explica a alta demanda por apartamentos menores em locais estratégicos.
Além disso, a geração jovem brasileira procura compartilhar experiências como um estilo de vida, o que faz com que tendam para a conveniência do aluguel ao invés da aquisição de um imóvel. Eles estão procurando cada vez mais alugar imóveis de boa qualidade que estejam bem localizados e ofereçam acesso às comodidades da cidade e do estilo de vida em contratos de locação flexíveis.

Dificuldade de acesso ao imóvel próprio
A jovem geração brasileira também se depara com fatores financeiros que podem se tornar um impeditivo. O aumento dos preços das moradias tem sido maior do que o crescimento da renda na maioria dos centros urbanos, resultando em maiores preocupações com a acessibilidade econômica.
Paralelamente, o acesso a financiamentos imobiliários pode ser bastante restritivo devido às altas taxas de juros e às condições rigorosas de empréstimo. A maioria dos bancos, por exemplo, exige grandes entradas - normalmente 20% ou 30% - e comprovação de renda pelo menos três vezes maior do que as parcelas mensais. Esse contexto financeiro explica a alta demanda por casas menores para aluguel em locais convenientes.
Entretanto, o mercado de locação de imóveis
multifamily
ainda está engatinhando no Brasil, e observamos um desequilíbrio entre a oferta e a demanda na maioria das cidades. Em São Paulo, por exemplo, o mercado ainda é relativamente pequeno, com apenas 1.355 unidades
multifamily
disponíveis, representando menos de 0,2% do total de locações. Para se ter uma ideia, nos Estados Unidos, os imóveis
multifamily
(com 25 unidades ou mais) representam cerca de 42% do número total de unidades residenciais para locação.
Veja o calendário completo de eventos presenciais do

GRI Club

Real Estate Brazil
Oportunidade para investidores institucionais
O mercado de locação residencial profissional em larga escala é um modelo de negócio consolidado em todo o mundo, mas no Brasil esse mercado ainda está em desenvolvimento. O residencial para renda ainda é praticamente inexplorado por investidores profissionais ou institucionais e ainda é dominado por investidores privados ou individuais em um mercado altamente fragmentado. O segmento de propriedade institucional
multifamily
é extremamente pequeno e está em seus estágios iniciais no Brasil.
Com o cenário de forte demanda e baixa oferta, esse mercado está preparado para a transformação e institucionalização, com a introdução de investidores com experiência neste setor, buscando proporcionar uma oferta de maior qualidade para os locatários, com serviços e comodidades ainda pouco exploradas - e ainda se beneficiar da demanda reprimida não assistida.
Adriano

Mantesso
Managing Director - Head of LatAm
Ivanhoé Cambridge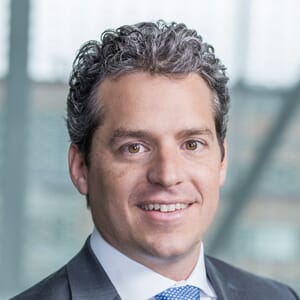 Managing Director - Head of LatAmIvanhoé Cambridge
Brazil
As the leader of the Latin America team, Adriano Mantesso is responsible for making RE investments locally, developing asset-management strategies and overseeing strategic partnerships for the region. Mr. Mantesso has extensive experience in the industry. Before joining Ivanhoé Cambridge in 2017, he worked for five years at the investment bank BTG Pactual, where he became Partner and Head of Income Producing Properties (RE), managing what was then the largest local REIT. From 2005 to 2012, he worked for Brazilian Capital, managing private and public RE investment funds.