Líderes hoteleiros se reúnem no GRI Hotéis Brasil 2019
2 MIN READ
•
April 02, 2019
Incorporadores, investidores institucionais, representantes de redes hoteleiras, resorts e diversos outros principais players com atuação no mercado hoteleiro brasileiro estarão reunidos nos próximos dias 06 e 07 de maio, em São Paulo, para a 5ª edição do GRI Hotéis Brasil. Dividida em duas partes, a agenda do evento será aberta com em um jantar exclusivo a membros do GRI Club Real Estate. Já no segundo dia, estão programadas diversas discussões simultâneas e rodadas de negócios.

Com um formato que privilegia a informalidade, o networking e a troca de experiências, o encontro proporcionará aos participantes a oportunidade de debater perspectivas econômicas e as mais relevantes tendências e desafios da indústria de hotéis no Brasil. Temas como a estruturação de fundos de investimentos para o segmento, impactos da Lei de Multipropriedade, perspectivas de fusões e parcerias estratégicas e o panorama para desenvolvimento de novos empreendimentos estarão em pauta ao longo de toda a programação.

Promovido em parceria com o Fórum dos operadores hoteleiros do Brasil (Fohb) e a Associação Brasileira de Resorts (Abr), o encontro agregará lideranças de empresas como Mandarin Oriental Hotel Group, Hyatt Hotels Corporation, AccorHotels, Marriott International, XP Asset Management, HSI, GTIS Partners, Atlantica Hotels International, Etoile, IHG, Grupo Natos, VCI Holding, JLL Hotels & Hospitality, Txai Resorts, Hilton Worldwide, W Palmerston e Royal Palm Hotels & Resorts. Também está confirmada a participação do deputado e presidente da Frente Nacional do Turismo (Frentur), Herculano Passos, que discutirá a regulamentação dos cassinos e jogos de azar, abordando os impactos do tema para o setor imobiliário.

Inovação tecnológica

Outro destaque da 5ª edição do GRI Hotéis Brasil é participação de empresas do GRI Tech Club. Os executivos presentes ao evento terão a oportunidade de conhecer cases disruptivos que estão transformando os rumos de empreendimentos hoteleiros.

Para saber mais sobre programação do GRI Hotéis Brasil 2019, acesse.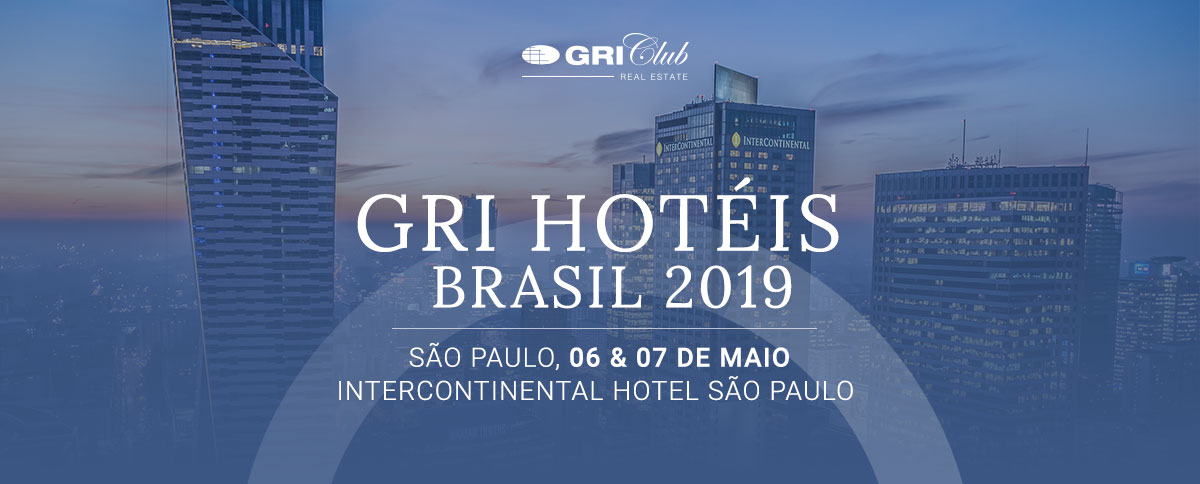 Need help?
WhatsApp Assistance
Monday to Friday - 8:30 a.m. to 6:00 p.m.