Credit: ktsimage / Envato elements
Has the pandemic nudged new asset classes to become nimble?
Real estate is often stereotyped as a traditional, and change-averse sector. However, the last one-and-half years have proved otherwise so. In the recently concluded GRI Club webinar, I had the privilege to interact with some of the young minds in the industry, on how newer asset classes of flexible workspaces, senior living and coliving are evolving in response to the pandemic.
Pivot or perish
In 2018-2019, flexible workspace operators had planned massive expansions led by record high leasing by corporate occupiers in 2019, and robust economic growth. In 2019 alone, flexible workspace operators leased about 12 million square feet of office space across the top six cities. However, with the pandemic setting in, occupiers kept delaying their leasing decisions, and flexible workspace operators had to take a step back, assess their operations, and strategize newer ways of working. In an uncertain market, developers and operators realised the importance of pivoting to differing models and diversifying their revenue streams.
For instance, some flexible workspace operators began setting up home offices for employees working remotely, replete with ergonomic chairs and adjustable desks, while others are consulting with occupiers across the spectrum helping them optimise their commercial real estate portfolio. Providing integrated property management services is also a service that some operators are exploring, helping them open several revenue streams, at a time when there is uncertainty regarding when people will return to offices, hinging upon vaccination and variants.
On the other hand, senior living is not just a realty play, but also has equal facets of healthcare and hospitality. Hence, operators are also exploring various models that help provide a more cohesive living environment to senior citizens with their families. For instance, some operators are partnering with developers, earmarking certain areas within a mainstream residential complex for senior living. India's new joint family is not one where one where all three generations live under the same roof, but one where families stay in proximity within the same complex, while offering senior citizens the independence that they crave for.
Coliving, which is largely dependent on young professionals living away from families, witnessed reverse migration of professionals due to the pandemic. One of the ways operators innovated was to provide more flexibility to consumers regarding lease period and deposit, etc. Operators also bundled and unbundled services for their consumers, with several add ons.
Flexible workspace operators to bet on 'distributed work' patterns
'Working near home' as a concept is likely to take off with more companies adopting hybrid working, and yet employees wanting an office-like environment. Some large MNCs are also considering 'distributed work' by opening offices in several locations or even cities, as they look to de-risk. In such a scenario, flexible workspace operators are likely to consider hub-and-spoke offices in top cities, partnering with grade A landlords, with focus on health and wellness. Moreover, they are also optimistic about growth in tier II cities such as Bhubaneswar, Lucknow, Visakhapatnam, amongst others.
Senior living as a service
One of the big challenges for senior living companies is to remove the stigma attached to old-age homes in India. Hence, amenitization of senior living complexes is the need of the hour, providing a sense of community and cohesiveness to the residents. Operators are also looking at various models for expansion, including joint venture with developers, design-market-operate model, and also a lease model wherein prospective residents can lease directly from the operator.
Coliving to take cues from hospitality model
Coliving companies are looking to operate purpose-built assets akin to the hospitality sector with an owner-operator model. With space as a service being an integral part of coliving, operators may also look at utilizing under-performing hotels, for converting into coliving facilities.
Overall, the newer asset classes are evolving with the times, and responding well to the current challenges in the industry. While there are some inherent challenges in term of tax laws and the uncertainty caused by the pandemic, stakeholders are spotting opportunities and seizing them.

This is a summary article of the last discussion on New Asset Classes - View from Young Leader's Lens, co-hosted by Colliers and moderated by Ramesh Nair, CEO-India & MD-Market Development, Asia (Colliers).
---
Colliers
Colliers International Group Inc. (NASDAQ: CIGI) (TSX: CIGI) is a leading diversified professional services and investment management company. With operations in 68 countries, our more than 15,000 enterprising professionals work collaboratively to provide expert advice to maximize the value of property for real estate occupiers, owners and investors. For more than 25 years, our experienced leadership has delivered annual investment returns of almost 20% for shareholders.
---
Contacts
Piyush

Gupta
MD - Capital Markets & Investment Services
Colliers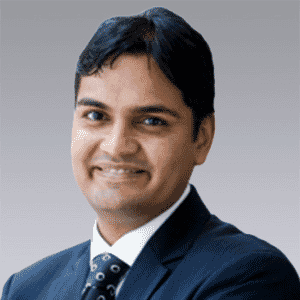 MD - Capital Markets & Investment ServicesColliers
India
Piyush is responsible for developing Capital Markets Business in India. Piyush is leading the Client acquisition, developing institutional relationships with Indian and Global Funds, Sovereign Funds, Banks, NBFCs, AIFs for Capital Markets Business. With close to 19 years of experience, Piyush is an industry veteran with proven expertise in real estate investments, asset management and exit strategy, deployment and business development. With experience of investing of US$ 2 billion, Piyush is leading Colliers' Capital Markets business in India and strengthens the market position of the organization with a clear focus on servicing our clients across the spectrum. Piyush has joined Colliers from Piramal Capital.
Ramesh

Nair
CEO-India & MD-Market Development, Asia
Colliers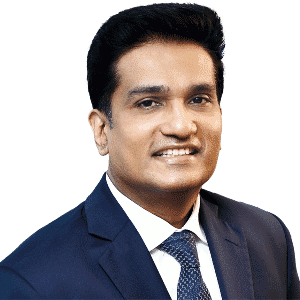 CEO-India & MD-Market Development, AsiaColliers
India
With a diverse experience of over 24 years, Ramesh's career has been focused on driving transformational change & delivering real estate solutions to domestic and multinational owners, investors and occupiers across India & South Asia. As the Chief Executive Officer, India & Managing Director, Market Development, Asia of Colliers, he is responsible for the overall direction, strategy & growth of the India's business. His key responsibilities include driving long-term sustainable and profitable growth for the company along with developing company's short-term and long-term strategy. Ramesh also drives business development and key relationship management across Asia to expand our client base and identify new service lines & opportunities.