GRI Club Real Estate members meet at Terranum's office
On June 27, GRI Club Real Estate held a club meeting at the office of real estate developer Terranum, in the Colombian capital city, Bogotá. About 40 executives from Colombia's leading real estate companies attended the meeting, along with company president Alfredo Rizo.

The meeting focused on issues related to the Colombian real estate market and new trends, such as co-working and mixed-use developments, all in an informal and highly participatory format.

The discussion began with a presentation by Alfredo Rizo on the design of the Connecta 26 project – a mixed-use business complex developed by Terranum, where the company's office is located – as well as on future plans, and was moderated by JLL director Jean-Baptiste, who made an analysis of the shared office trend on the local scene.

The players also discussed how to take advantage of the trends affecting the evolution of the office industry in the city of Bogotá, including new consumer behavior. After the meeting, the executives had the opportunity to visit the premises of Connecta 26.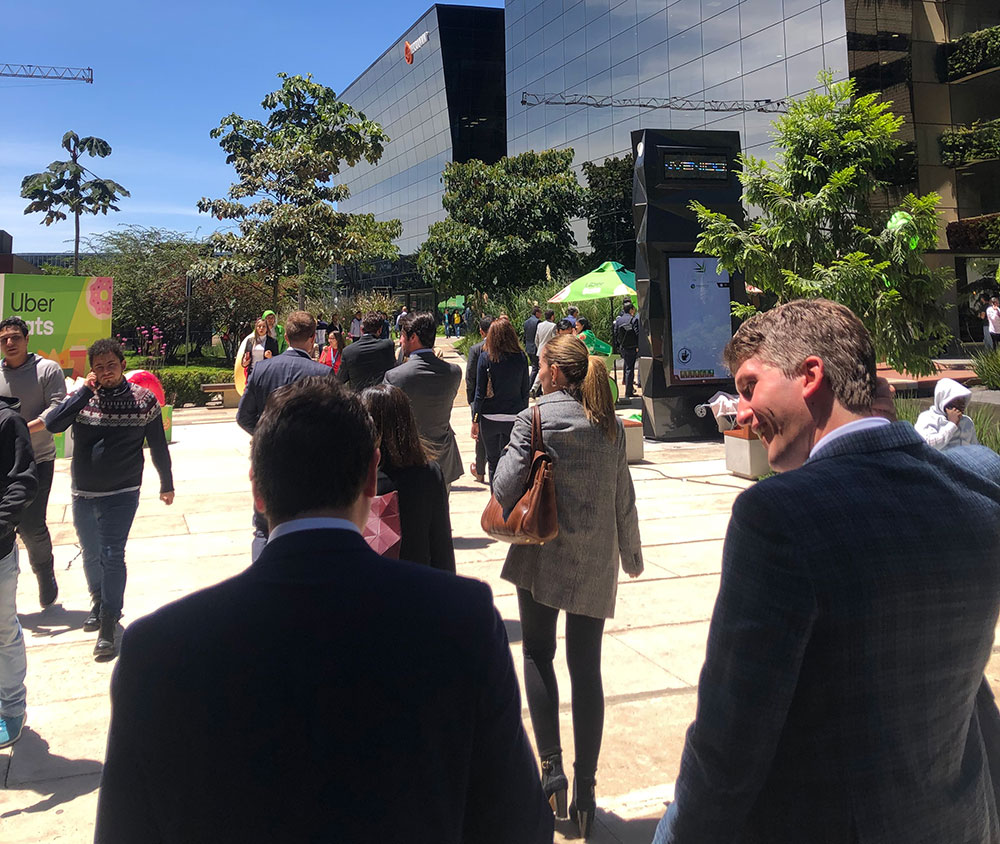 Legenda: Connecta 26, Bogotá | Credito: GRI Club

Erik Ducey (Grupo Argos), Catalina Quintana (Inverlink Estructuras Inmobiliarias), Santiago Moreno (Grupo Bancolombia), Carlos Gaviria (Paladin Realty Partners), Andrés Escobar (TC Latin America), Adriana Hurtado (Nexus Capital Partner), Pedro Gómez (CCLA Group) and Philipp Braunfels (Jamestown) were among the executives present.
Colombia GRI 2019


Leaders of the most varied real estate segments – including offices – with operations in Colombia will attend the 5th edition of Colombia GRI on October 16 and 17, in Bogotá. For more information, go to the conference website.


Need help?
WhatsApp Assistance
Monday to Friday - 8:30 a.m. to 6:00 p.m.