Quinta-feira, 02 de março
São Paulo, Brazil
Evento sobre real estate en Centroamérica incluirá el poder del turismo
El sector turístico representa uno de los sectores más fuertes de la región que atrae a los inversores
2 MIN READ
•
June 06, 2022
Central America & The Caribbean GRI Real Estate 2022 llega a su 2da edición el 21 y 22 de septiembre, con el objetivo de abordar discusiones sobre el mercado inmobiliario del subcontinente americano. Hoy en día, la región está representada por más de 260 miembros, repartidos entre CEOs, presidentes y ejecutivos, lo que genera grandes expectativas sobre la fecha.

Con una sesión de apertura guiada por un nombre relevante de la industria y debates a puerta cerrada, la dinámica se basará en tres diferenciales: networking de alto nivel, junto a desarrolladores, inversores, fondos, especialistas, entre otros; oportunidades de negocios, com espacios exclusivos de matchmaking y apoyo del staff para generar reuniones privadas; y más de 10 salas de debate interactivas que permiten la participación de todos.

En la última edición, en 2021, estuvieron presentes alrededor de 100 players, entre los cuales el 71% eran directores y el 29% de C-Level. Ya están confirmados para la presente edición: Eduardo Caballero, Managing Partner de Norfolk Financial Group; Fernando Guardia, CFO de CM REALTY, S.A; Gabriela Víquez, Head of Development de Cuestamoras; y Mario Carbone, Managing Director Development - Mexico & C.A. de Hilton Worldwide, entre otros.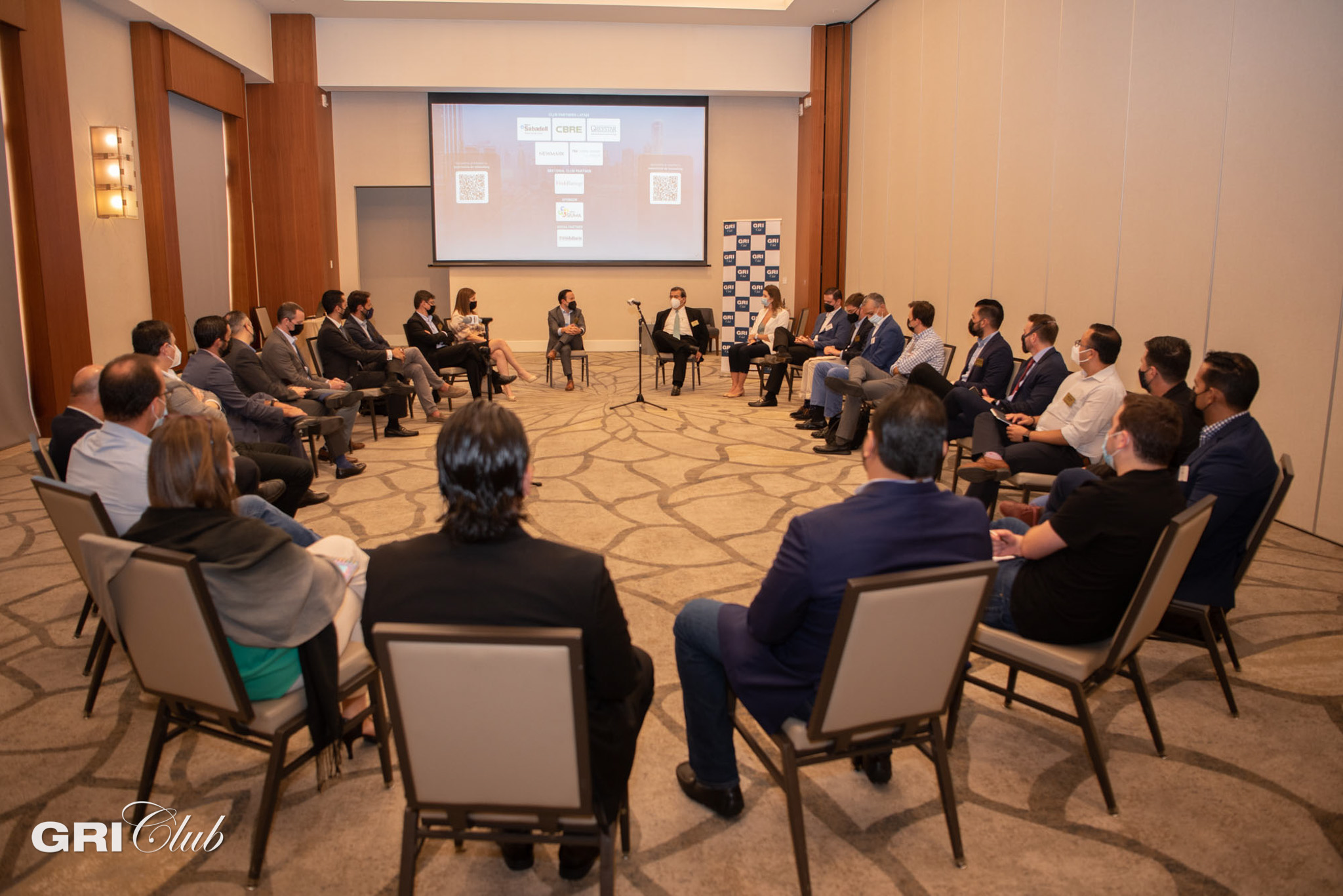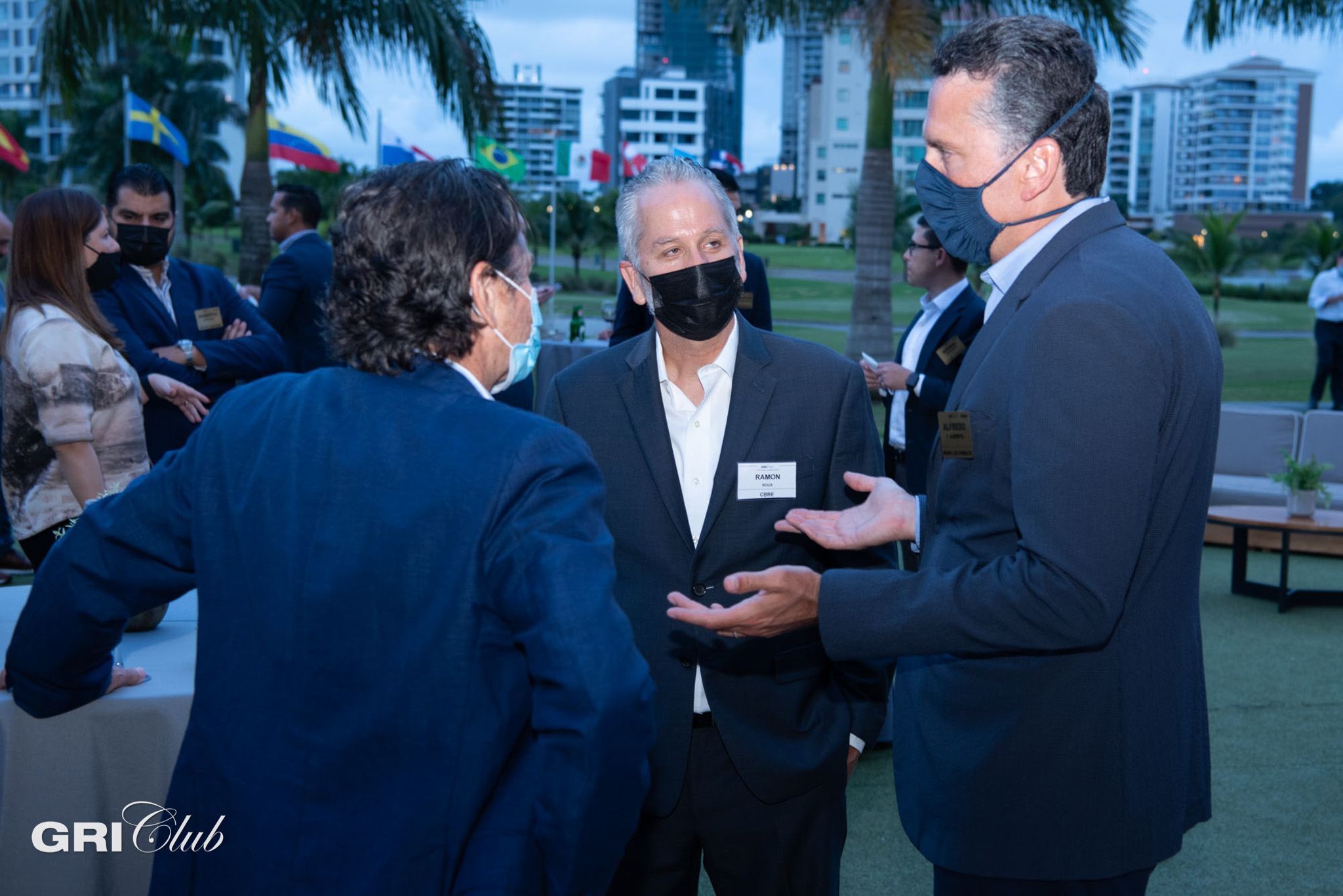 Imágenes de la última edición de Central America & The Caribbean GRI Club, en 2021

El arranque del sector turístico: un tema a debatir
Los tomadores de decisión debatirán, entre importantes temas, la fortaleza de la región en los sectores de logística y hotelería. Asimismo, se discutirá cómo se ha ido recuperando el mercado ante un contexto pandémico que ha impactado no sólo a la economía regional sino también global, especialmente al turismo, una actividad económica imprescindible en la región.
La recesión económica de 2020 generó una caída del 67,0% del turismo en Centroamérica, según un informe publicado por el BCIE (Banco Centroamericano de Integración Económica) en noviembre de ese año. Los países con el sector más afectado fueron: Guatemala (-75.7%), Panamá (-75.3%), Costa Rica (-66.4%), Honduras (-65.8%), la República Dominicana (-64.2%), Nicaragua (-61.5%) y El Salvador (-51.3%).
Desde entonces, no hay duda de que la situación ha mejorado, sin embargo, el sector turístico en la región está con una actividad un 56% menor en comparación con el rendimiento previo a la pandemia, en 2019. Datos de la Organización Mundial del Turismo (OMT) de febrero de 2022. Por lo tanto, ¿cuáles deberían ser las estrategias para retomar el escenario de hace tres años? Este es sólo uno de los temas que se discutirán entre los 10 debates, abordando diferentes assets, que tendrán lugar en Central America & The Caribbean GRI 2022.
Este evento es uno de los muchos encuentros que

GRI Club

ofrece a los líderes más influyentes de Real Estate e Infraestructura, con formatos exclusivos y fortalecimiento de las relaciones.