Developers ready to capitalise on low supply in Porto
2 MIN READ
•
September 09, 2019
Last week in Portugal, GRI gathered local and international RE players for a discussion in the centre of Porto regarding the cities emerging real estate market and to debate the impact on the rest of Portugal. The room highlighted the city's impressive growth over the last few years. The reasons was party due to the public sector improving its relationship with the private sector by investing in real estate
One real estate player active in Portugal noted the amount of potential that the office market there currently holds. With a limited stock and a limited pipeline for the next few years, the participants acknowledged there was a lot of room to help develop the sector. One trend we're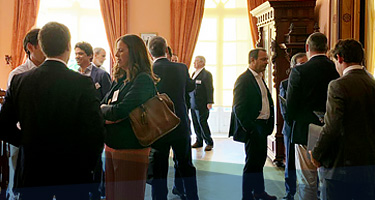 currently seeing in the current Portuguese office market are international corporate tenants demanding more comfortable and modern office space to attract higher levels of talent.
This may present a problem as Porto has limited space which pose as an obstacle to the bigger ambitions that some had for investing and developing in the city. The city will have to match the rapidly growing demand, or else they'll miss out on a very lucrative opportunity. One thing all agreed on was that the scale of the country is changing.
Porto's residential sector is similarly a consolidated market. The construction costs are increasing and rental prices are still growing, but so is the demand; especially from first time buyers. There is an increase of Middle-eastern and American investors looking at Porto as a safe and great place to invest and to make as a second home.Prices still high for the locals but compared around Europe Porto still very attractive.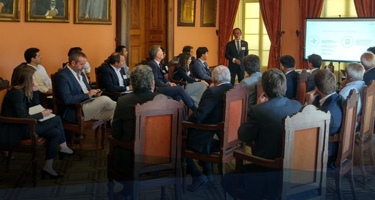 Despite the challenges, Porto is generally seen as a welcoming destination for real estate investors. Portuguese developers are in turn seeing much more opportunity for success in the commercial and residential sector in the city as demand remains high. As a reflection of the prices for residential growing in the last 12 months, while commercial either stayed the same or dipped slightly, but yet remain robust. Hospitality is perhaps the strongest sector, as affordable prices paired with it being an attractive tourism destination makes for high investment into the industry.
For further information on the office markets across Europe, GRI Offices 2019 takes place on 19-20 November in London.
Europe GRI 2019 takes place this week on 11-12 September which gathers the leading investors developers and lenders in the European real estate market. Stay tuned to the GRI Hub on LinkedIn and Twitter for exclusive interviews, as well as unique market perspectives from a gathering of Europe's most senior real estate players.
Article by Matt Harris