Credit: @Rupixen / Unsplash
Capital Flows in Indian Real Estate 2021
Deep dive into deal structures and asset classes
Introduction
A detailed discussion was attended on July 22 by select club members. The theme of the discussion was "Capital flows in Indian Real Estate 2021 - deep dive into deal structures and asset classes" co-hosted by SILA Group. The discussion pointers looked at the impact of current scenario on deal structures and preferred asset classes in the Indian Real Estate through Investor Lens and understanding the perspective from the Developers group.
Key Takeaways from the Meeting:
How are Domestic investors preferring Real assets over other investment classes?
In result of the poll carried out before the discussion, 65% of the people were willing to invest in Residential Real Estate.
The Ultra HNIs and HNIs have majority of their assets in the debt portfolio with 6-7% return post tax, and the balance is a mix of equity and other investment classes.
Due to the current trend of equity markets which are at an all-time high the Domestic investors like ultra HNIs and others have lack of opportunities in these segments and are diversifying in physical real estate class like residential and warehousing. An incline is seen in their investing towards domestic real estate funds.
High yield debt fundraise for last mile construction projects have gained traction with many being raised at record pace.
Due to the pandemic the residential sector has received major stimulus in terms of sales and growth which was stagnant over the past few years due to completion delays and other regulatory issues.
What is the outlook of Foreign Institutional Investors (FII) towards Indian Real Estate?
There is no nervousness amongst the Investors regarding Indian markets. The funds raised prior to pandemic are performing and more subscriptions are being added during the pandemic.
Investors foresee good opportunities in India both on equity and debt across various sectors. New credit opportunities have sprung up to fill the vacuum left by NBFC's.
Global capital is expected to inflow further however slowed down due to the pandemic.
On the equity investment, currency hedge and inefficient leverage vis a vis other Asian markets or European markets is a challenge. However, with current cap rate compression and interest rate arbitrage across developed markets gradually tapering, this will present new opportunities for investment in India. On the credit side, India comes very strongly being a credit starved market.
What is the status of different Asset classes in the current market scenario?
Due to the pandemic, office market has seen a slowdown. Small office segment has stayed buoyant during these times because of faster recovery. Office space supply which was expected to get completed by 2021-22 along with the new launches have been delayed and are expected to uplift by 2022-23. They are also expected to see realignment similar to Residential spaces owing to post pandemic era thereby increasing the demand for space. Long term view of India is uptrend and with people expected to be back in offices post complete vaccination.
The flavor of the month is the Residential Real Estate which is seeing the maximum traction under Brownfield development as last mile funding.
Retail market is seeing investments too however at a slower pace. It is expected to bounce back as soon as the situation stabilizes.
In the current market, the occupancy rates in the hospitality sector are high however the rentals are on the lower side. There are mixed opinions on the overall recovery of this sector however the domestic travel is on a high. It is expected that leisure bookings will return to pre pandemic levels but the business hotels will face slowdown due to shift in travel preferences.
New real estate investment trends also include data centers and warehouses.
How has the investing structure evolved post COVID in the current scenario?
A shift is seen from Greenfield to Brownfield developments. The investor money is available for last mile funding, inventory funding, however, greenfield funding is attracting the majority.
The opportunity size increases from land acquisition to construction finance hence structure credit funding opportunity is better for brownfield projects.
Land acquisition strategy is at a very low pace.
Paucity of capital for genuine construction finance, because of lack of NBFC financing.
Investors are willing to provide construction finance at 15 - 18% IRR in the space which has been vacated by NBFC's and mid-sized banks.
Developers who can provide scalable investments are also sought after by the investors. These players are expected to outgrow market in next 5 years.
What is the importance of Sustainable Development in the Investment decisions?
Sustainable Development in Real Estate is what you do with the building after its made and what do you make it with. Depending on how intelligently we make the building, we can mitigate and practice sustainability.
By virtue of stringent regulatory requirements and applicable standards, Construction industry is practicing sustainability to certain extent.
With increase in Green House Gases (GHG) generated by construction related activities and operations, sustainability shall be a focus of the sector. Sustainability includes HVAC optimization, using low carbon footprint building construction materials and other energy efficient measures.
Along with the Real Estate development, it is expected that the infrastructure around like the roads, airports etc. shall also be reacting to the climatic sustainability.
Investors currently are not proposing direct incentivisation for the projects practicing sustainability however going forward there can be fewer capital partners available if sustainability is not contemplated.
Abundant scope for Environmental, Social and (Corporate) Governance (ESG) in India like empowering individuals less empowered, creating social spaces outside government requirements and others in a cost effective manner in addition to the Environmental bit.
---
SILA
SILA is a Real Estate Platform. Over the last decade, SILA has scaled efficiently, managing over 65 million sqft. of assets with over 6000 employees, pan India. SILA provides Facility Management, Project Management/Advisory and General Contracting services to various sectors. In 2019, SILA ventured into Real Estate development, with a Mumbai Metropolitan Region (MMR) focus., currently constructing over 500,000 sqft. SILA is backed by Samara Capital Group and Norwest Venture Partners.
---
Contacts
Rushabh

Vora
Co-Founder & CEO
SILA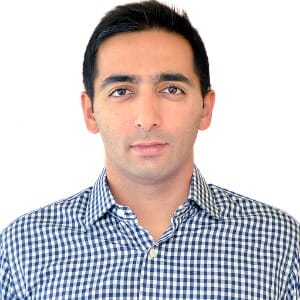 Co-Founder & CEOSILA
India
Rushabh co-founded SILA, along with his brother, Sahil, after moving back to India in 2010. SILA has grown to become a leading Indian Real Estate Platform, comprising of a RE Services division and a Development arm that focuses on distressed developments in the MMR region. Rushabh oversees SILA's services businesses, which include Facilities Management, Project Management & Interior Contracting. Prior to starting SILA, Rushabh worked in Capital Markets & Investment Banking in Singapore & New York with BGC Cantor Fitzgerald, UBS & Lazard. Rushabh has played squash at the International Level, representing India. He holds an MBA from INSEAD and a Bachelor in Economics & Chinese from Trinity College, USA.
Sahil

Vora
Founder & Managing Director
SILA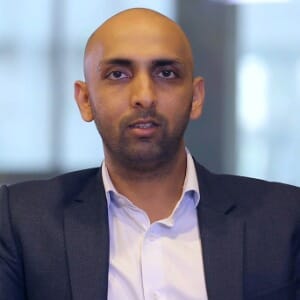 Founder & Managing DirectorSILA
India
After working at George Weiss Associates, a $3 billion hedge fund in New York, Sahil moved back to India to pursue his passion for entrepreneurship. Along with his younger brother Rushabh, they started SILA to explore opportunities in the Indian Real Estate sector. Over the last decade, SILA has scaled to manage over 60 million sqft., with 6000+ employees across India. In 2019, SILA ventured into Real Estate Development in the Mumbai Metropolitan Region, currently constructing approx. 500,000 sqft.

Sahil's track record over the last few years led him to be named in Entrepreneur Magazine's '35 under 35' list in 2018. Sahil is also an avid sportsman, and was a member of the Indian National Squash team.