Carlos Martins (Kinea Investimentos)
GRI Club/Flavio Guarnieri
Brazil GRI 10 anos: Carlos Martins ressalta valor do público
2 MIN READ
•
October 14, 2019
Ano a ano, Carlos Martins, sócio executivo da Kinea Investimentos, reserva sua agenda para participar do Brazil GRI. Ele considera que o público altamente qualificado, formado pelos principais líderes do mercado imobiliário nacional, torna o evento único. "A audiência é muito interessante. As pessoas que participam são, realmente, as que tomam as decisões", afirma.

Segundo Martins, o
formato do GRI
– informal e participativo – é outro ponto-chave da conferência, pois facilita a geração de novos negócios e o relacionamento entre os players presentes. "O horário do cafezinho é bastante importante porque alguns assuntos são mais bem divididos em um grupo de três ou quatro pessoas. [Isso] Abre portas para marcar um segundo café."

O executivo, que participa do encontro há anos, nota que, ao longo das edições, houve expansão dos temas abordados e do número de participantes. Um dos pontos para os quais ele chama a atenção, por exemplo, é a inclusão de debates sobre inovação, tecnologia e novos modelos imobiliários – como residencial para renda e seus derivados senior living e student living, ainda pouco observados no País. "Com o tempo, esses temas vão ganhar uma agenda maior [no mercado], [mas] o Brazil GRI já trazia [discussões sobre tais tópicos] lá atrás", comenta.

Ele destaca ainda que o público foi se tornando mais diversificado, ao incluir líderes de empresas atuantes fora do eixo Rio-São Paulo e no exterior, otimizando a troca de conhecimento. "Existe uma pluralidade maior de assuntos e de participantes. É um momento rápido, sem alocar uma quantidade muito grande de horas, [para] ouvir um pouco as pinceladas do que está acontecendo na indústria", completa.

Assim como Martins, outros nomes de relevo estarão na décima edição do Brazil GRI, em novembro, a exemplo de Rodrigo Abbud (VBI Real Estate), Max LIma (HSI), Tom Shapiro (GTIS) e Sylvain Fortier (Ivanhoé Cambridge). Acesse a programação e garanta hoje a sua participação.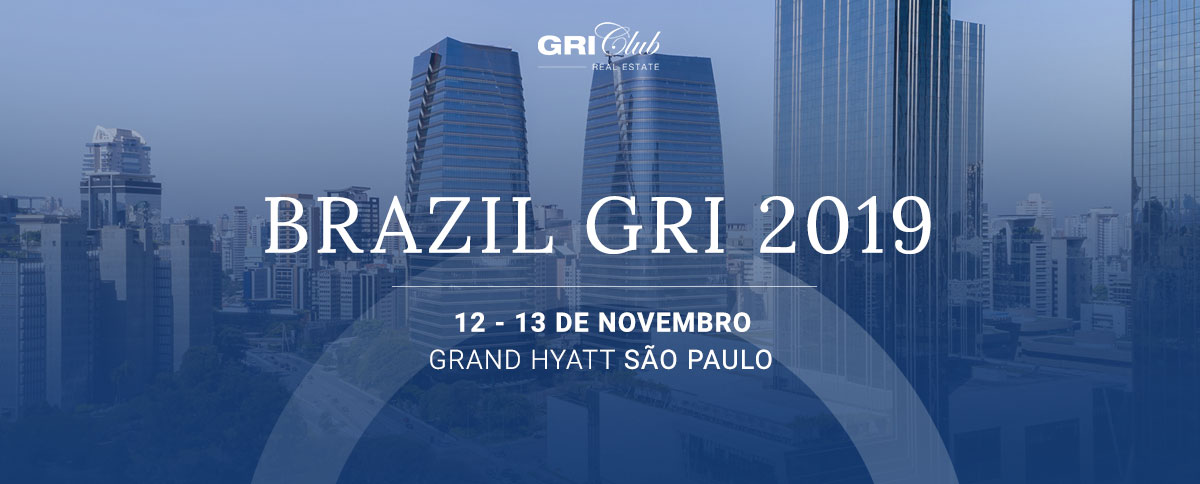 Veja outros depoimentos sobre o Brazil GRI:
Brazil GRI 10 anos: Adriano Mantesso conta sua experiência
Brazil GRI 10 anos: Nicastro destaca visibilidade e negócios
Brazil GRI 10 anos: evento reflete economia e setor
Brazil GRI 10 anos: modelo foi disruptivo para o setor
Brazil GRI 10 anos: trocas são enriquecedoras aos presentes

Need help?
WhatsApp Assistance
Monday to Friday - 8:30 a.m. to 6:00 p.m.