GRI Club Infra realiza evento e visitas em Pequim e Xangai

Entre os dias 5 e 9 de agosto, o GRI Club Infra promove a 4° edição do GRI China-Latam Infrastructure Summit & Week em Pequim e Xangai, na China. O evento conecta executivos seniores e autoridades do setor de Infraestrutura atuantes na América Latina e no mercado chinês. O objetivo é fortalecer o relacionamento entre os tomadores de decisão que estão em busca de negócios, parcerias, promoção de projetos e networking de alto nível.

A edição de 2019 conta com uma grande conferência, o GRI China-Latam Infrastructure Summit, em Pequim, nos dias 5 e 6, e uma agenda de reuniões estratégicas e visitas técnicas (China-Latam Week Experience) em Xangai, entre os dias 7 e 9. Os participantes – públicos e privados – visitarão sedes de gigantes chinesas do setor de Infraestrutura e poderão se reunir com seus dirigentes, apresentando seus projetos e oportunidades de parcerias. Estão previstos, ao longo da semana, também visitas técnicas e jantares de networking. O idioma oficial do evento é o inglês, e haverá tradução simultânea entre inglês e mandarim durante o summit.

Em 2018, o evento congregou 176 participantes, dos quais 100 eram executivos seniores chineses. O summit proporcionou nove salas de discussões estratégicas, e houve ainda quatro dias de visitas técnicas e reuniões.

Agora em 2019, a organização espera a participação de mais de 200 representantes de investidores, operadores e bancos chineses e latino-americanos. Entre lideranças privadas, estão confirmados, por exemplo, Carsten Hasbach (Siemens China), Eduardo Centola (Modal), Marcos Meireles (Rio Energy) e David You (Trina Solar), ao lado das autoridades brasileiras Gustavo Canuto (ministro do Desenvolvimento Regional), João Doria (governador de São Paulo) e Wellington Dias (governador do Piauí).

A intensa presença de representantes públicos brasileiros se justifica. A China é hoje o maior parceiro comercial do Brasil e os laços entre ambos os países, que vêm se fortalecendo, passam, em larga medida, pelo setor de infraestrutura. A nação asiática lidera o ranking de países parceiros do Brasil tanto em importação (US$ 29 milhões, o equivalente a 19,2% das importações brasileiras) quanto em exportação (R$ 64 milhões ou 26,8% do total).

De olho nesse cenário e seu potencial, o governador Doria, por exemplo, anunciou recentemente que abrirá um escritório comercial em território chinês. No âmbito federal, o vice-presidente, Hamilton Mourão, se prepara para uma visita à China nas próximas semanas e, no segundo semestre, será a vez do presidente da República, Jair Bolsonaro.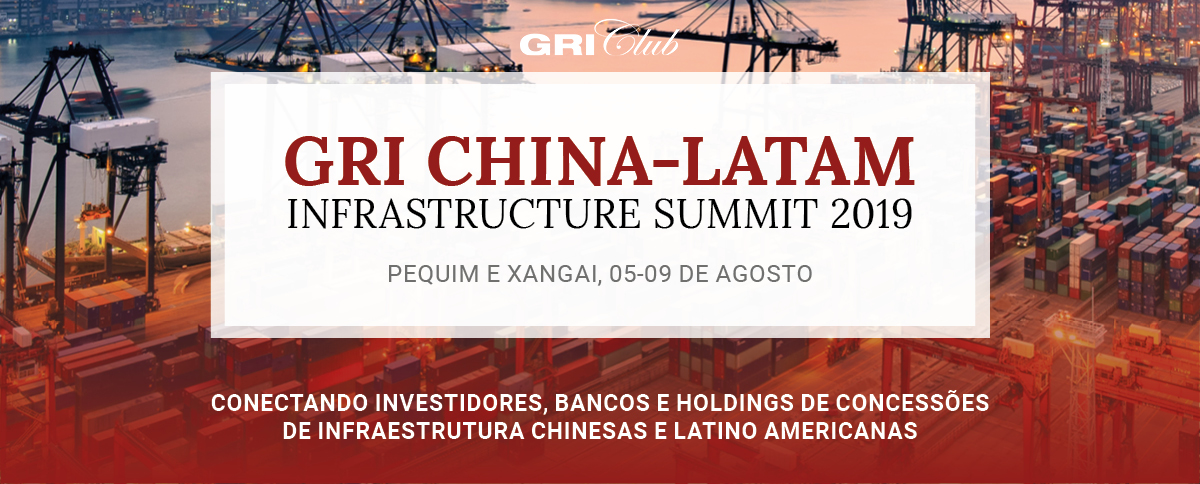 Need help?
WhatsApp Assistance
Monday to Friday - 8:30 a.m. to 6:00 p.m.