GRI Club Infra e CCPIT firmam memorando de cooperação
3 MIN READ
•
April 03, 2019
O GRI Club Infra e o Conselho para Promoção do Comércio Internacional Chinês (CCPIT) assinam na próxima semana, no dia 11 de abril, um memorando de entendimento (MOU, em inglês) para a promoção de oportunidades, cooperação e geração de novos negócios no setor de infraestrutura entre a América Latina e a China.

"O documento é um reconhecimento das relevância das relações entre as partes e visa estimular a promoção da cooperação, do comércio e dos investimentos entre a América Latina e a China. Essa ação integra os esforços do GRI Club para criar pontes entre os players chineses e latino-americanos que atuam nessa indústria", explica Pedro Nicolau, líder global do GRI Club para o setor de infraestrutura.

Na próxima terça-feira (09 de abril), Nicolau embarca para Pequim, onde participa da cerimônia de assinatura do MOU, junto a Junfeng Lou, diretor-geral do CCPIT.

O documento estabelece que as duas organizações se comprometem a construir uma plataforma de consultoria para negócios, diálogo e mecanismos de coordenação, promovendo o aprofundamento dos relacionamentos voltados ao ambiente de negócios entre as duas nações.

Entre outros pontos, o MOU tem ainda o objetivo de impulsionar o engajamento entre companhias do setor de infraestrutura e entes públicos em atividades empreendidas em conjunto, como conferências, reuniões e eventos. O instrumento passa a vigorar logo após ser firmado entre as partes e tem validade de um ano.

China-Emerging Markets Infrastructure Summit 2019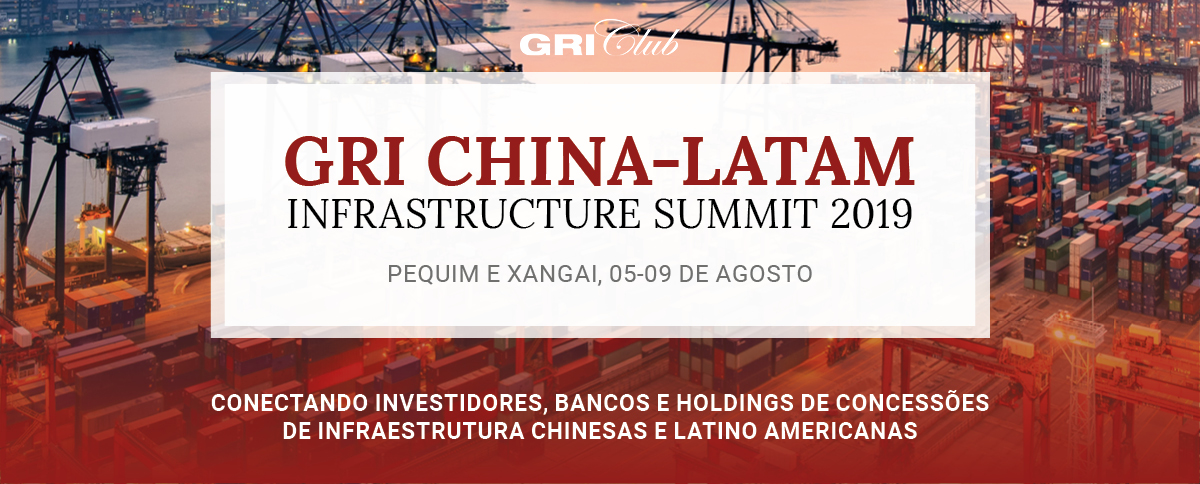 Como parte das iniciativas para estreitar as oportunidades de negócios entre as duas regiões, o GRI Club Infra promove o China-Emerging Markets Infrastructure Week & Summit 2019, um evento que reúne, na capital chinesa, executivos sênior da China e América Latina atuantes no setor de Infraestrutura, proporcionando uma rica plataforma de relacionamento entre os tomadores de decisão que buscam negócios, parcerias, promoção de projetos e networking de alto nível. Para obter informações e participar do encontro, veja o site do evento.

Need help?
WhatsApp Assistance
Monday to Friday - 8:30 a.m. to 6:00 p.m.