Crédito: Aurelio Scetta / Unsplash
Concessões de parques estaduais e o futuro do setor com a participação do BNDES
PRODUZIDO POR
Com a estruturação do Banco Nacional de Desenvolvimento Econômico e Social (BNDES), estima-se que serão concedidos cerca de 50 parques estaduais até 2023. A expectativa é de que, com o suporte da instituição, o Programa de Estruturação de Concessões de Parques Naturais possa trazer mudanças significativas para o setor em termos de investimentos, preservação do meio ambiente e qualidade dos serviços prestados nas unidades.
Para debater o assunto, o GRI Club, em parceria com o escritório Manesco, Ramires, Perez, Azevedo Marques Sociedade de Advogados, promoveu, no dia 07 de outubro de 2021, o eMeeting "Concessão de parques estaduais: o que está por vir?". A reunião foi mediada por Pedro Bruno Barros de Souzal, superintendente de Governo e Relacionamento Institucional do BNDES, e por Marcos Perez, sócio da Manesco Advogados.
Estiveram presentes, como convidados especiais, Fernando Pieroni, diretor executivo da Semeia; Leonardo Busatto, secretário extraordinário de parcerias do Governo do Estado do Rio Grande do Sul; Márcia Telles, diretora geral do Inema; Marcelo Bruto da Costa Correia, secretário executivo de parcerias e estratégias da Secretaria de Estado de Planejamento e Gestão de Pernambuco; e Robson Ferreira, secretário executivo de parcerias e investimentos do Governo do Estado de Tocantins.
Na análise dos participantes, a integração do BNDES redimensiona a escala desse novo ciclo de concessões, cujos contratos trazem mais coordenação para mitigar os riscos do concessionário. Os avanços dos chamados macro temas da estruturação de projetos atendem a pleitos antigos do setor privado, como a flexibilidade tarifária e uma melhor capacidade de gestão de stakeholders.
De acordo com o que foi exposto, há três pilares básicos para a realização desse novo programa: a preservação ambiental, o fomento ao turismo sustentável e o desenvolvimento local. Sem viés arrecadatório, o programa propõe que a receita advinda das concessões seja convertida para as comunidades dos entornos. Os investimentos sustentáveis não só se mostram cada vez mais necessários diante da iminência da crise climática, mas também servem como mola propulsora para o desenvolvimento econômico. Uma função não exclui a outra; na verdade, como defendido no evento, elas se complementam.
Foram apresentados e debatidos diversos dos projetos que estão em curso, sob a estruturação do BNDES, para alguns estados brasileiros. Em Recife (PE), o Parque Nacional Dois Irmãos é um destaque, com estruturação já concluída e consulta pública aberta no mês de setembro. O Parque Estadual do Caracol, em Canela (RS), é outro exemplo notável que está em consulta pública, localizado em um dos destinos turísticos mais visitados do país, na Serra Gaúcha, e consolidado com volume de receita em torno de R$ 5 milhões.
No Tocantins, o Parque Estadual do Jalapão é um projeto prioritário que demonstra o potencial de boas práticas ambientais aliadas à geração de renda no estado, pois protege rios, fervedouros, dunas e serras na vegetação do cerrado. Por ser uma área de difícil acesso, sua modelagem tem foco na hospitalidade, com o estado investindo em pontos de chegada para turistas a fim de aumentar a visitação. A consulta pública deve começar ainda em outubro.
O Parque Zoobotânico de Salvador e o Parque Estadual das Sete Passagens, ambos na Bahia, também estão aguardando consulta pública. Com turismo mais tímido e informal, fomentado pela comunidade local, essas unidades devem ser qualificadas e formalizadas pelas concessões, trazendo maior qualidade nos serviços prestados. A ideia é que se possibilite a desoneração do poder público com algumas questões de operacionalidade desses parques.
Por fim, o advogado Marcos Perez, da Manesco, chama a atenção para a necessidade de simplificar os contratos de concessão. Segundo ele, o grande desafio de uma modelagem na área jurídica é traduzi-los em fórmulas descomplicadas, que transmitam segurança aos investidores, não induzam em armadilhas e tenham clareza em relação à repartição de riscos. Portanto, para que funcionem e possam cumprir seu papel, os contratos precisam ter a acessibilidade suficiente para atrair os investidores.
---
Manesco Advogados
O escritório Manesco, Ramires, Perez, Azevedo Marques Sociedade de Advogados foi fundado em 1991 e atualmente conta com cerca de 50 advogados. A empresa desempenhou um papel central durante as transformações institucionais ocorridas no Brasil desde a Constituição Brasileira de 1988 e participou da maioria dos grandes projetos de infraestrutura desde a década de 90, oferecendo assistência jurídica em direito público e empresarial a agentes públicos e privados.
---
Contatos
Maís

Moreno
Partner
Manesco Advogados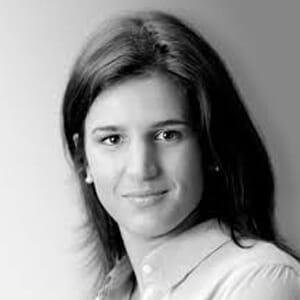 PartnerManesco Advogados
Brazil
Concentrates her practices in public law, especially regarding infrastructure transactions. Provide legal support in government contracts (RFP and unsolicited proposal; PPP; concessions), EPC, regulatory. CP3P-F.
Marcos

Augusto Perez
Partner
Manesco Advogados

PartnerManesco Advogados
Brazil
Marcos Augusto Perez is a founding partner of Manesco, Ramires, Perez, Azevedo Marques Law Firm, and is PhD in Administrative Law. He has been working for more than 30 years in the areas of consulting and judicial litigation in Infraestructure, Administrative, Regulatory, Financial and Contractual Law. In recent years, he has developed extensive consulting for the design and renegotiation of concessions and PPP contracts. He is Associated Professor of Administrative Law at University of São Paulo (USP) Law School. He has three books and dozens of articles published.