Quarta-feira, 07 de Dezembro
China-Latam Think Tank meets for the first time
The initiative is the outcome of cooperation between GRI, Belt & Road Services Connections, and L.O. Baptista Advogados.
3 MIN READ
•
March 25, 2019
The first meeting of the China-Latam Think Tank was held simultaneously in São Paulo and Beijing last Wednesday, March 20. The initiative is the outcome of the cooperation agreement signed in October 2018 by GRI Club Infra, Belt and Road Services Connections, and L.O. Baptista Advogados, and the goal is to broaden dialog on investments in infrastructure in Latin America, especially when the contribution involves capital from Chinese companies.

Belt and Road Initiative's development strategy that Chinese President Xi Jinping has proposed focuses on China's connectivity and cooperation with other regions of the world through policy coordination, infrastructure construction, trade, and financial integration. So far, China has already signed cooperation agreements with 123 countries and 29 international organizations to this end.

Participants in Brazil and China met via video conference for the inaugural meeting. Attending in the capital city of São Paulo were executives such as Eduardo Centola (Banco Modal), Otto Kux (Grupo Encalso), Qu Yang (State Grid Brazil), Henrique Paiva (Siemens in Brazil), and Braulio Andrade (Serveng Engenharia), in addition to Vicente Amaral Bezerra, the diplomatic advisor to the vice president of Brazil, Hamilton Mourão. Attending in Beijing were Wang Li, chair of Belt and Road Services Connections, Chen Feng, co-chairman of Belt and Road Services Connections, as well as leaders of Chinese companies such as CGGC and Haitong.

Li stressed the goal that each country that is part of the initiative have its own development policies and plans, and said that many of them have been advancing from the cooperation established with China – especially in the case of Southeast Asia and the Middle East.

Vicente Bezerra, in turn, emphasized that Mourão is preparing his first visit to China in the coming months, and that his team has been engaged in different dialogs with the private sector to assess their views on bilateral relations. He also pointed out that the government seeks to reactivate the Chinese-Brazilian High Level Commission (Cosban), established in 2004 and led by the vice presidents of both countries. The Cosban has different subcommittees and working groups and addresses strategic trade and investment issues, such as infrastructure.

On the part of the Chinese executives attending the meeting, issues pointed out included barriers to the increase of investment flows in Brazil – for example, deadlines considered short for submitting proposals in public notices.

In the coming weeks, the members of GRI Club Infra's China Committee will meet to set the priority guidelines they will bring to the think tank's agenda, including specific projects where partnerships with Chinese companies are possible.


GRI China-Emerging Markets Infrastructure Week & Summit 2019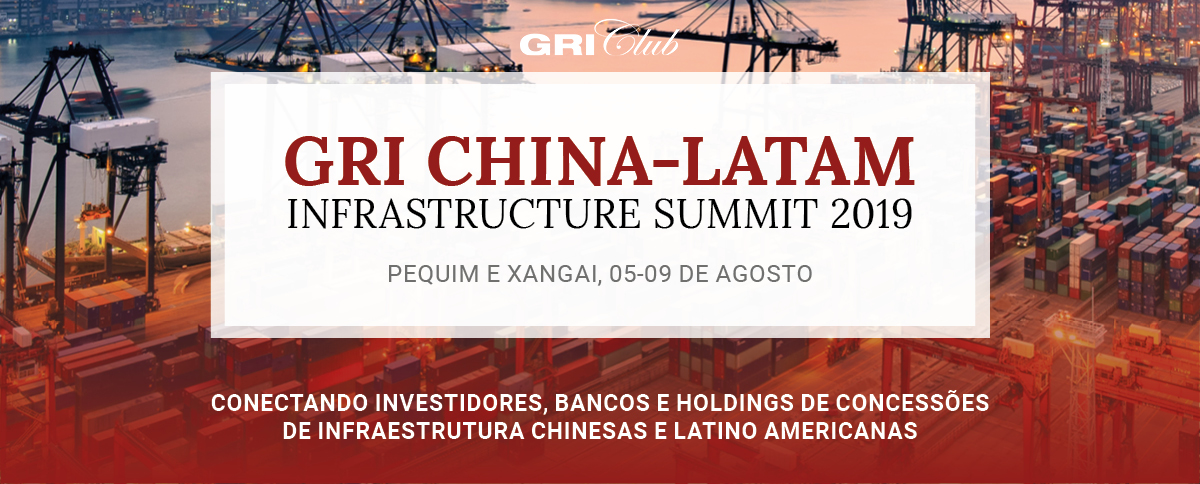 In August, members of GRI Club Infra and Latin American authorities will go to Beijing and Shanghai for the second edition of the GRI China-Emerging Markets Infrastructure Week and the fourth edition of the China-Emerging Markets Infrastructure Summit. It will be an excellent opportunity to continue conversations started at the think tank and to present investment opportunities, mergers & acquisitions, and collaboration with Chinese players. Check out the program.