NOVEMBER 9TH - 10TH | PACIFIC STANDARD TIME (GMT-8)
Submit your interest
If you wish to know more about GRI, please, fill out your information below, and we will get in touch with you.
Successful registration
28 people are attending
EVENT MANAGER

Ludwig
Production ManagerGRI Club
Brazil
Production Manager at GRI Club. My job is to connect top investors, developers, banks, consultants, lawyers, and other Real Estate players and executives to GRI meetings and events that I produce in Brazil, Portugal and USA. International Relations and Affairs Analyst and Economist at Faculdades de Campinas (FACAMP). Study abroad in France at ICN Business School with a Bachelor of Business Administration (BBA Program).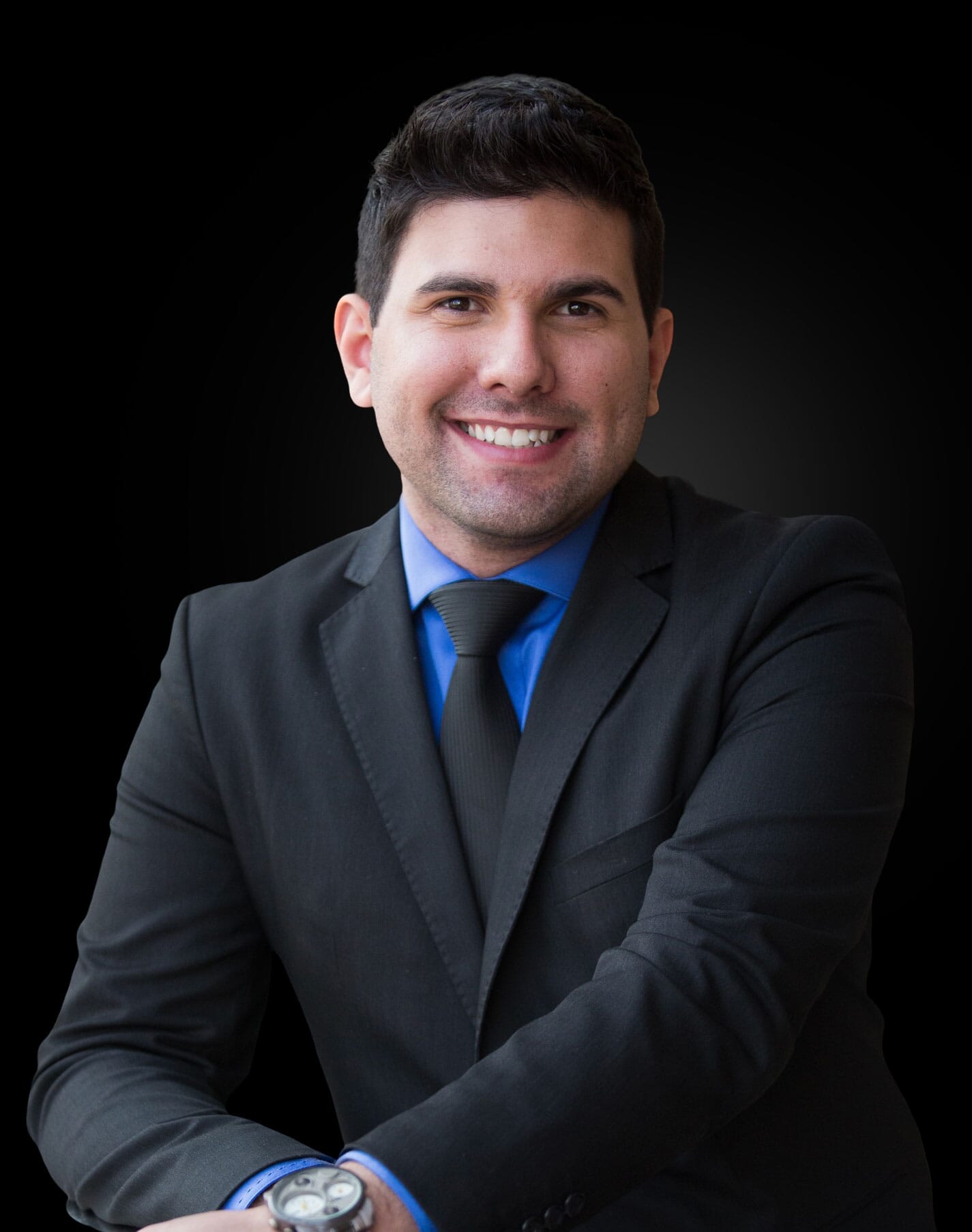 Robinson Silva
Robinson Silva
Partner, Real Estate - USA & Brazil
GRI Club
+55 11 99955-5662
+55 11 2391 5583
Robinson Silva is director of the GRI Club, which brings together leading real estate and infrastructure players in more than 20 countries. He leads the club's real estate market division in the United States and Brazil, including conferences and exclusive activities to members in the residential, land development, malls, retail, hospitality, offices, industrial and logistics segments. He is also a moderator of debates with essential players of the market, economy, and politics. He has an extensive network of relationships and a broad experience in the American and Brazilian real estate industry and the financial and credit areas. He holds a degree in Public Relations and postgraduate degrees in Marketing and Project Management.  
USA GRI 2021: West Edition is the main event for USA's top real estate investors and developers.
This by-invitation-only event gathers real estate asset owners, investors, fund managers and lenders in a series of private, in-depth conversations to discuss the current state of affairs of real estate transactions and price comparisons across assets.
Participants find the discovery process for sourcing deal flow is most advantageous by welcoming the largest concentration of Private Equity Investors, Fund Managers, LP's Developers, Asset Owners, Operators and Lenders to maximize deal flow across all asset classes. They will engage in a series of informal roundtables where everyone can participate, and navigate the current challenges presented by demand, purchasing and future trends.
Cities & Investment Trends
Rebound Towns: Will secondary cities remain attractive post-pandemic? 
Distressed & Opportunistic
Distressed Opportunities: Where will all the dry powder go? 
Light Industrial & Logistics
Booming Southwest Logistics: How to fill in the gaps? 
Solving the West Coast's Housing Shortage
Kickstarting Deal Flow: What's needed to bolster transactions?
Offices & the New Working Normal: Investment and Trend Shifts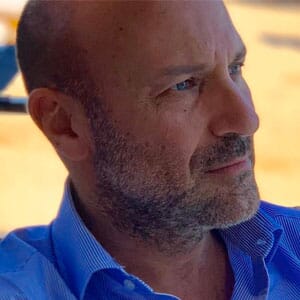 Alain
Managing DirectorBlack Creek Group
USA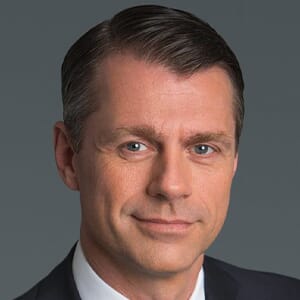 Brian
Managing Partner, CEO Real EstateBrookfield Asset Management
USA
Brian Kingston is a Managing Partner and Chief Executive Officer of Brookfield Property Group and Brookfield Property Partners. Mr. Kingston joined Brookfield in 2001 and was named CEO of Brookfield Property Partners in 2015. Under his leadership, Brookfield has conducted a wide range of mergers & acquisitions activities, including investments in Forest City Realty Trust, General Growth Properties and Canary Wharf. Prior to his current role, Mr. Kingston led Brookfield's Australian business activities, holding the positions of CEO of Brookfield Office Properties Australia, CEO of Prime Infrastructure and CFO of Multiplex.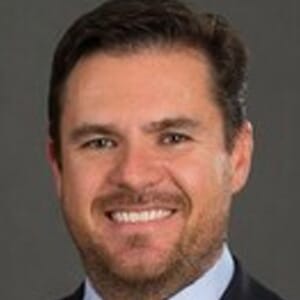 Carlos
Senior DirectorNuveen Real Estate
USA
Over 20 years of experience in real estate development, investment and asset management in the US and Latin America. I currently work as the Housing sector lead at Nuveen for co-living and flex term rental strategies which includes evaluating prop-tech strategies in the housing industry with innovative operators as well as new investments in op-co and prop-co companies. Lead for acquisitions and asset management for Nuveen's housing investments in Florida. Our portfolio includes approximately 31 properties - 9,700 units of student, conventional and income restricted apartments. Currently evaluating value-add, core plus and core apartment acquisitions in Florida as well as joint venture opportunities for ground up development on multifamily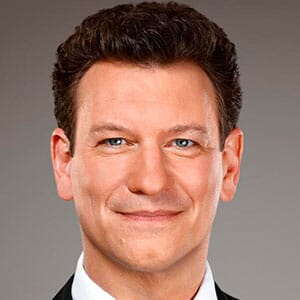 Christoph
Global Head RECredit Suisse
Switzerland
Dr. Christoph Schumacher has been appointed as Global Head Real Estate at Credit Suisse Asset Management as of June 1, 2017. Christoph served as Managing Director at Union Investment Institutional Property GmbH, Germany, in charge of the Institutional Business and a member of Union Investment's Real Estate Investment Committee. In January 2016, he became spokesman of the board of the German Property Federation "ZIA Region Nord". From 2005 to 2011, Christoph worked for Generali Real Estate, in Cologne, Luxembourg and Paris. Prior to that he was a lawyer for Linklaters in Berlin and London. He was previously a personal advisor/office manager to the minister of finance in Berlin.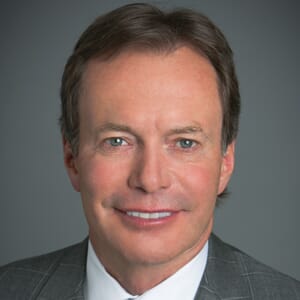 David
Managing PartnerBrookfield Asset Management
USA
Managing Partner responsible for Brookfield's RE investments in Canada and Brazil for Brookfield Property Group. David played leading role in many of the major platform portfolio and asset acquisitions made by Brookfield in the office, retail, industrial and multi-family sectors in the U.S. and Canada. Previously, David was President and CEO of Brookfield Properties Ltd. where he was responsible for Brookfield's business in Canada as well as in Denver, Minneapolis and Southern California. David was founding Chairman of Brookfield LePage Johnson Controls. Previous experiences: Cadillac Fairview, Cambridge Leaseholds, Coscan and Gentra. David is member of the World Presidents' Organization, REALpac, ULI and NAIOP and ICSC.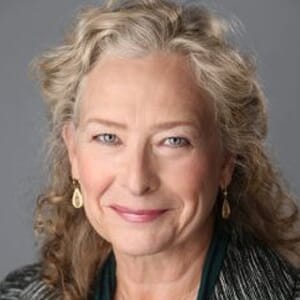 Debra
Managing Director of Housing ProgramsDFC
USA
Debra Erb is Managing Director of Housing Programs for the Overseas Private Investment Corporation. In this capacity, she is responsible for program development, investor development and marketing, as well as credit structuring and analysis for housing, mortgage finance and other real estate sector projects. She was previously President of Societas – International Institute for Real Estate Finance, a non-profit organization based in Washington D.C. and served as Senior Director – Mortgage Bankers Association, responsible for liaison between international and U.S. mortgage entities. She serves on the boards of HBI, (Homebuilder's Institute) and D.C. Habitat for Humanity.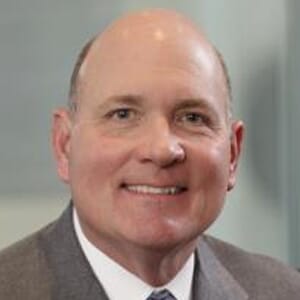 Gary
Managing PartnerJaguar Growth Partners
USA
Prior to co-founding Jaguar Growth Partners with Thomas McDonald in 2013, Mr. Garrabrant co-founded and was Chief Executive Officer of Equity International since 1999. He was a principal architect of Equity International, providing strate-gic direction and overseeing all of the company's activities and investment portfolio. Over the course of 15 years, Equity International was transformed from an entrepreneurial enterprise to an institutional investment management company, recognized as setting a new standard as an investor and builder of companies in the emerging markets. Mr. Garrabrant served as a director for a number of portfolio companies, vice chairman of Homex (NYSE: HXM) and chairman of Gafisa (NYSE: GFA).

Javier
SVP DevelopmentHard Rock International Hotels & Resorts
USA
Joining Hard Rock in August 2014 as SVP Development for Hotels – LATAM & the Caribbean, Javier Sanchez is part of the critical team responsible for leading the brand's global growth efforts. In this position, Javier's primary roles include the structuring and implementation of development strategies, seeking and securing new hotel projects and identifying opportunities for hotel and resort acquisitions. Javier's passion for the intersection of real estate and hospitality is evident in his past experience, including Realogy Holdings, Wyndham Hotel Group and Sahara Comercial.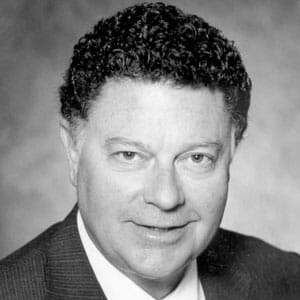 Jim
Chairman and CEOPaladin Realty Partners
USA
James R. Worms is Chairman and Chief Executive Office of Paladin Realty Partners, LLC, an SEC- registered investment advisor headquartered in Los Angeles. Prior to forming the firm in 1995, Mr. Worms was a Managing Director of Salomon Brothers, where he co-managed the firm's worldwide real estate investment banking activities. Before joining Salomon Brothers, Mr. Worms was a principal at Eastdil Realty, and prior to Eastdil, Mr. Worms worked as a CPA at Coopers & Lybrand. Mr. Worms graduated from UCLA with a Bachelor's degree in Economics, from the Anderson School of Management at UCLA with a Master's degree in Business Administration, and from Hastings College of Law with a J.D. degree. He is a licensed attorney.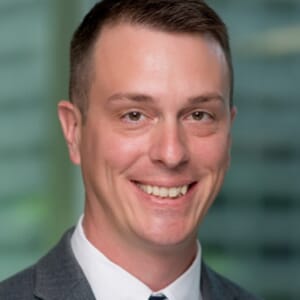 Luke
VP, Client RelationsPrologis
USA
Luke Rottmann is a vice president, client relations, and is focused on relationships with institutional investors and consultants in the United States. Mr. Rottmann joined Prologis in 2012 and has over ten years of real estate industry experience. Prior to joining Prologis, he was with JER Partners where he was part of a team managing client relations across six real estate funds focused on the U.S. and Europe. Mr. Rottmann received his B.A. from the State University of New York at New Paltz. Philippe
Investment Officer for Real EstateState Investment Board
USA

Richard
Founder & Managing PartnerAlpine Grove Partners
USA
Richard Georgi is the Co-Founder and a Managing Partner of Alpine Grove Partners, and currently serves as the Chairman of the Investment Committee. Mr. Georgi is responsible for leading Alpine Grove Partners' investment initiatives and determining the strategic direction of the firm. Mr. Georgi has invested in real estate private equity internationally for over 25 years.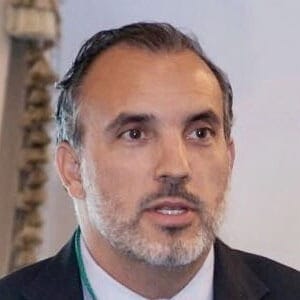 Salim
CEOAccesso Group
USA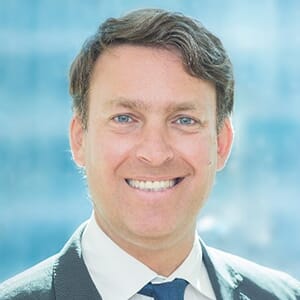 Stéphane
Managing DirectorPSP Investments
United Kingdom
Stéphane Jalbert is a Managing Director, Real Estate Investments, Europe and Asia Pacific, at the Public Sector Pension Investment Board (PSP Investments). Since joining PSP Investments in 2009, Stéphane has been instrumental in the development and growth of PSP's global real estate portfolio. Based in London, UK, Stéphane leads the organization's activities in the real estate sector in Europe and Asia Pacific. His responsibilities include building and managing the real estate portfolio, establishing global partnerships, and developing a team of top real estate investment professionals.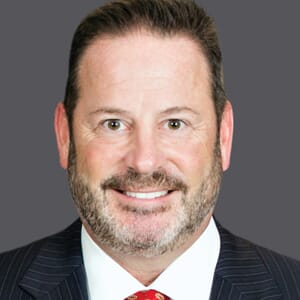 Terry
CDO AmericasAimbridge Hospitality
USA
Chief Development Officer, Americas of Radisson Hotel Group (formerly Carlson Rezidor Hotel Group). Sanders leads, builds and delivers the development and growth strategies across its core brands in the Americas including: Radisson Blu®, Radisson®, Radisson RED, Park Plaza®; Park Inn® by Radisson and Country Inn & Suites® by Radisson. He also manages strategic investments for the portfolio and spearheads merger and acquisition activity related to portfolio growth. He reports to Ken Greene, President, Americas. Sanders is a 20-year veteran of the hotel industry. Most recently, he was a Senior Broker at Avison Young in Dallas, Texas. Prior to that, he held various positions at Wyndham Hotel Group. DDS Capital Group, HFS Inc. and Cedant.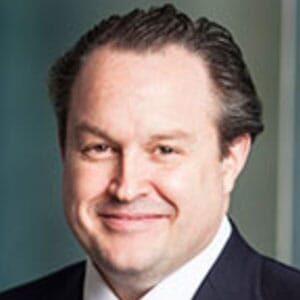 Thomas
Managing PartnerJaguar Growth Partners
USA
Thomas McDonald is Managing Partner and Co-Founder of Jaguar Growth Partners. Headquartered in New York and with offices in Sao Paolo and Mexico City, Jaguar is a privately-held investment management firm specializing in real estate private equity in growth markets globally. Founded in 2013 with Gary Garrabrant, Jaguar invests in and develops scalable real estate-related operating platforms and companies poised to grow in emerging economies. The Firm invests through managed funds including Jaguar Real Estate Partners, exclusively focused in Latin America.

Travis
Global Head of Real AssetsHarbert Management Corporation
USA
Travis Pritchett is Global Head of Real Assets for Harbert Management Corporation ("HMC"), an investor in alternative investment strategies. Travis is a member of HMC's senior management team with management responsibility for HMC's global real assets group consisting of four platforms - European value add real estate, US value add real estate, US Seniors Housing, and Infrastructure. Travis received a BS from Davidson College and an MBA from the University of North Carolina.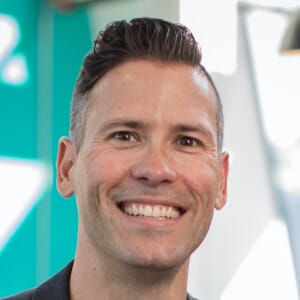 Wayne
CEO, The AmericasIWG
USA
Wayne Berger is the CEO of IWG Canada and Latin America, the global coworking and workspace leader. The company harnesses the power of flexible working through its companies Regus, Spaces, No. 18, Open Office, HQ, and Signature by Regus. Wayne is a leader and advocate for the transforming world of work. With almost 20 years helping companies improve the way they maximize their office and communities, Wayne is helping lead the acceleration of the workplace revolution— evolving from traditional office space to the new flexible work world.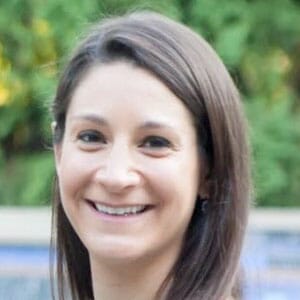 Zara
PrincipalKlaff Family Investments
USA
Ms. Klaff is the International Liaison for Klaff Family Investments and the Coordinator for the Klaff Family Foundation. Ms. Klaff's responsibilities include maintaining multilingual communication between international investors and partners, overseeing and leasing residential properties in Brazil, Uruguay, and the US, and identifying and qualifying opportunities for new commercial, agricultural, and residential acquisitions in Brazil, Uruguay, and other parts of South America. Ms. Klaff also analyzes and invests in myriad of funds and start-up companies that have originated in countries around the world including the US, Israel, the UK, Chile, Uruguay, and Brazil.
Meet our exclusive format.
GRI has no speakers, no presentations. Instead, you have a selection of closed-door discussions where everyone can participate.
Much like a conversation in your own living room, the dynamic environment allows you to engage with your peers in an informal and collegial setting.