SEPTEMBER 13TH - 14TH | EASTERN STANDARD TIME (GMT-5)
Submit your interest
If you wish to know more about GRI, please, fill out your information below, and we will get in touch with you.
Successful registration
26 people are attending
EVENT MANAGER

Ludwig
Production ManagerGRI Club
Brazil
Production Manager at GRI Club. My job is to connect top investors, developers, banks, consultants, lawyers, and other Real Estate players and executives to GRI meetings and events that I produce in Brazil, Portugal and USA. International Relations and Affairs Analyst and Economist at Faculdades de Campinas (FACAMP). Study abroad in France at ICN Business School with a Bachelor of Business Administration (BBA Program).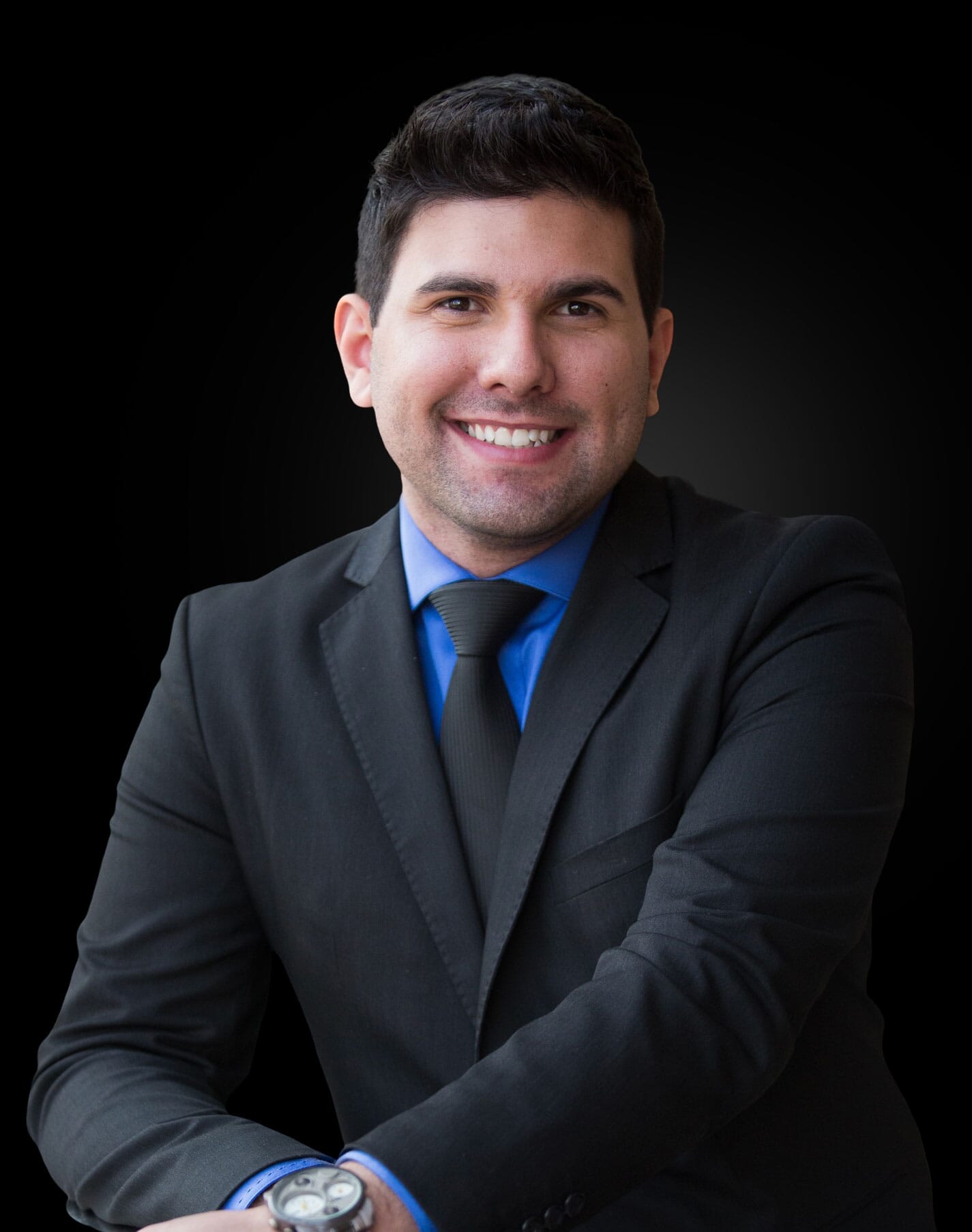 Robinson Silva
Robinson Silva
Partner, Real Estate - USA & Brazil
GRI Club
+55 11 99955-5662
+55 11 2391 5583
Robinson Silva is director of the GRI Club, which brings together leading real estate and infrastructure players in more than 20 countries. He leads the club's real estate market division in the United States and Brazil, including conferences and exclusive activities to members in the residential, land development, malls, retail, hospitality, offices, industrial and logistics segments. He is also a moderator of debates with essential players of the market, economy, and politics. He has an extensive network of relationships and a broad experience in the American and Brazilian real estate industry and the financial and credit areas. He holds a degree in Public Relations and postgraduate degrees in Marketing and Project Management.  
USA GRI 2021: East Edition is the main event for USA's top real estate investors and developers
This by-invitation-only event gathers real estate asset owners, investors, fund managers and lenders in a series of private, in-depth conversations to discuss the current state of affairs of real estate transactions and price comparisons across assets.
Participants find the discovery process for sourcing deal flow is most advantageous by welcoming the largest concentration of Private Equity Investors, Fund Managers, LP's Developers, Asset Owners, Operators and Lenders to maximize deal flow across all asset classes. invested across the East coast region and asset classes. They will engage in a series of informal roundtables where everyone can participate, and navigate the current challenges presented by demand, purchasing and future trends.
US' Real Estate's Accelerated Transformation
Offices' Need to Evolve: How have pricing & demand fundamentals shifted?
Cities & Investment Trends
Flight to Secondary Cities: New market fundamentals impact on investment strategies
Attendees
Andrea Himmel
Himmel + Meringoff Properties
Chase Chehade
Thor Equities
Jeremy Bernard
essensys Ltd
Flight to Secondary Cities: New market fundamentals impact on investment strategies
Adam

Leslie
Principal
Blackstone
Andrea

Himmel
Principal
Himmel + Meringoff Properties
Chase

Chehade
Vice President, Capital Markets
Thor Equities
Jeremy

Bernard
essensys Ltd

Adam
PrincipalBlackstone
USA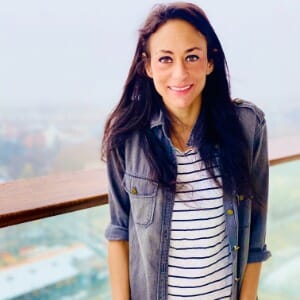 Andrea
PrincipalHimmel + Meringoff Properties
USA
Andrea is a Principal at Himmel + Meringoff Properties, one of the largest privately-held, vertically-integrated commercial real estate owners in NYC. Founded in 1979, we own and operate a large portfolio of office buildings in Manhattan and industrial warehouses in the boroughs for the long-term. We work with like-minded institutional and alternative equity partners. We target well-located, high quality, under-performing real estate in which our intensive management, targeted capital infusion, aggressive redevelopment, and focused leasing create long-term value. As a privately-held, cash-rich owner, we are known for closing complex deals creatively, flexibly, and quickly. Andrea is on the Board of Directors of Habitat for Humanity.

Chase
Vice President, Capital MarketsThor Equities
USA
Looking to speak to investors interested in logistics, life science and tech office direct or programmatic investing in the US, Europe and Mexico. Restoring US' Hospitality & Retail Segments: Distressed opportunities & time for innovation
Light Industrial & Logistics
Supply & Demand Fundamentals Across Light Industrial and Logistics Real Estate
Rising Demand & Competition in Residential Segments
Rising Demand & Competition in Residential Segments

Yuen
CEOCasoro Group
USA
Yuen serves as CEO of Casoro Group, a single-family office formed to build and preserve wealth through real estate investing. Casoro grew out of a time-tested, vertically integrated, real estate-focused family enterprise, which has acquired, managed and repositioned over $1 billion in properties. Yuen services as the investment manager, overseeing the development of co-investment products such as Casoro's Multifamily focused fund and their non-traded multifamily income REIT, Upside Avenue. Upside co-invests alongside their family office, SMAs, and high net worth investors in multifamily investments with highly vetted sponsors throughout the U.S.
Kickstarting Deal Flow: What's needed to bolster transactions?
Attendees
Guilherme Palocci
Clarion Partners
Kickstarting Deal Flow: What's needed to bolster transactions?
Guilherme

Palocci
Vice President
Clarion Partners

Guilherme
Vice PresidentClarion Partners
USA
Based in New York, Guilherme is a Vice President at Clarion Partners and is dedicated to industrial investment management in the Northeastern United States. Prior to this, he was the Portfolio Manager for the Brazil Investment Platform, with responsibility for the strategy and management oversight of activities in Brazil. Guilherme is a native of Brazil and his background experience includes transactions of more than USD 2.0 billion in all property types and risk strategies. He joined Clarion Partners in 2012 and began working in the real estate industry in 2007. He holds a B.A. in Business Administration from Ibmec São Paulo (Insper).
Financing Real Estate Development Post-COVID: What's changed?
Attendees
Mark Singer
APG Asset Management
Financing Real Estate Development Post-COVID: What's changed?
Mark

Singer
Senior Counsel
APG Asset Management

Mark
Senior CounselAPG Asset Management
USA

Adam
Managing Director and Head of AmericasGIC - Government of Singapore Investment Corporati
USA
Mr Gallistel is responsible for GIC RE's real estate equity and debt investment activities in the Americas. He a member of both GIC RE's Investment Committee which has oversight for GIC RE's global real estate investments and GIC's Integrated Strategies Group Investment Committee. Adam has more than 19 years of experience in the real estate industry. Prior to GIC, he held positions at LaSalle Investment Management and The Concord Group. Adam holds a BA in History from the University of Pennsylvania and an MBA from Columbia Business School.

Alfonso
CIO - AmericasHines
USA
Mr. Munk joined Hines in October as CIO, Americas and is responsible for developing investment strategy for North and South America that is in line with the global views of the firm. He is a member of the firm's Executive and global Investment Committees. Munk brings more than 20 years of diverse experience in real estate investing activities in the U.S., Europe and Latin America. Before joining the firm, he served as Managing Director, Americas, Chief Investment Officer and head of Latin America at PGIM Real Estate. While at PGIM, he was responsible for Americas transaction activities, U.S. real estate debt strategies and Latin American operations.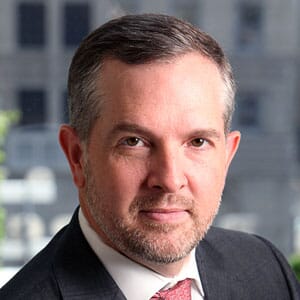 Brian
Chief Investment OfficerEquity International
USA
As Chief Investment Officer, Brian Finerty leads Equity International's Investments group, overseeing all investment activity and portfolio company management. Drawing from a deep network of relationships and experience in global markets, Brian is responsible for setting investment strategy and guiding the team in originating and executing deals. Brian is also a member of EI's Management Committee and Investment Committee. Brian is a director of five EI portfolio companies: GuardeAqui, SAMHI, Decameron Hotel & Resorts, Estapar Estacionamentos, and ARG Realty. Brian earned an MBA in analytic finance from the University of Chicago Booth School of Business and a BBA from the University of Michigan.

Camilo
Managing DirectorEquity International
USA
Vicepresidente del Grupo de Inversiones de Equity International y es responsable principalmente de originar, ejecutar y gestionar inversiones. Se unió a Equity International desde Balyasny Asset Management, donde fue el único analista del grupo global de propiedades, un fondo de cobertura enfocado en bienes raíces donde gestionaba más de $1 mil millones en activos. También se desempeñó en forma conjunta en Colony Capital LLC en determinadas transacciones de capital privado. Anteriormente ocupó cargos en Bank of America Merrill Lynch en el grupo inmobiliario mundial, Jones Lang LaSalle y Lend Lease. Comenzó su carrera como gerente de proyectos y estimador principal en Construcciones Maja, basados en Cali, Colombia.

Christian
VP of Development Latam & CaribbeanDream Hotel Group
USA
Christian Glauser Benz is the Vice President of Development for the Dream Hotel Group where he heads the company's growth across all regions with a focus to the South East US, Latin America and the Caribbean. Originally from Switzerland, Christian is based in Miami and holds a Masters from Columbia University and a Graduate Degree in Finance International Management from the University of Geneva, Switzerland. Dream Hotel Group has recently announced in Mexico 3 new luxury resorts and lifestyle hotels within the last 12 months in some of the best destinations including Valle de Guadalupe, San Miguel de Allende and Tulum. The group is nearing the announcement of an additional 3 locations for Mexico for 2019.

Cristiano
Regional VP Development - Andean RegionIHG Intercontinental Hotel Group
USA

David
ChairmanPeaceable Street Capital
USA
Mr. Henry is also the Co-Founder of Peaceable Street Capital, a preferred equity lender for income producing commercial real estate properties. Mr. Henry is past trustee and served as 2011-2012 Chairman of ICSC, and was a former Vice-Chairman of the Board of Governors of NAREIT and a former member of the Executive Board of the Real Estate Roundtable. Mr. Henry also currently serves on the real estate advisory boards of New York University, Baruch College and ALTO Real Estate Funds. Elizabeth
DirectorPGIM - San Francisco

Jonathan
President & Chief Operating OfficerBlackstone
USA

Joseph
CEOThor Equities
USA
Joseph Sitt is Chairman & CEO of Thor Equities Group, a leader in the global institutional real estate industry with divisions currently spread across three continents and a focus on subniche asset classes. Founded in 1986, Thor Equities Group owns prime assets in the United States, Europe, and Latin America, with portfolio transactions and a development pipeline spanning 50 million square feet in excess of $20 billion. Thor has achieved status as a pioneer across various asset classes and the firm specializes in investing in and restoring iconic luxury assets around the globe, specifically the 200-year-old Burlington Arcade in London, the historic Phelan Building in San Francisco, and prized Palmer House Hilton in Chicago.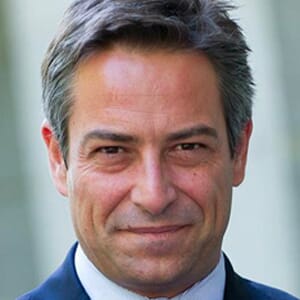 Manuel
MD, Head of RetailNuveen Real Estate - Miami
USA
Manuel oversees Nuveen Real Estate's retail sector platform. He is responsible for leading the company's dedicated retail sector investment team and overseeing all retail equity acquisitions, dispositions and asset management., Previously Manuel was the head of Retail for the US, where he moved in 2016. He joined the firm in 2008 as the head of Spain and Portugal, where he opened the Madrid office and led the firm's initial expansion into the region, including the execution of retail workouts over the GFC and large retail transactions. He was also involved in the Neptune venture, an outlet mall portfolio with leading European operator, NEINVER.

Prabhu
Managing Director – Global Real EstateMacquarie Capital
USA
MManaging Director at Macquarie Capital's Global Real Estate Group. Prabhu joined Macquarie Capital in 2016. Prabhu Commenced his career in Australia as a real estate and finance lawyer which he continued in New York from 2001 in the real estate groups of Shearman & Sterling and Kaye Scholer representing clients in a wide range of real estate debt and joint venture investments across all asset classes and investment strategies. From 2007 to 2013 he was at Merrill Lynch's global real estate principal investments group initially as chief operating officer of Latin America then eventually global chief operating officer and portfolio manager focused on the establishment and management of real estate investment platforms.

Robert
Head of Brazil AcquisitionsGTIS Partners
USA
Robert McCall is a Managing Director and Head of Brazil Acquisitions at GTIS, focusing on business development and strategy identification primarily for the company's Brazil business. Mr. McCall's experience in the real estate industry began in 2003. Prior to joining GTIS in 2007, Mr. McCall was with Eastdil Secured in Atlanta, GA where he was an Associate responsible for financial valuation of investment properties ranging from $10 million to $600 million using various financial metrics to determine optimal marketing strategy to maximize returns. Before Eastdil Secured, Mr. McCall worked for CB Richard Ellis in the Financial Consulting Group and prior to that he worked as an Analyst with the Wells Fargo Real Estate Group.

Sam
ChairmanEquity International
USA
Sam Zell is a global, opportunistic, often contrarian, investor. He specializes in identifying market anomalies and emerging trends, and has a long track record in turning around troubled companies and assets, leading industry consolidations, and bringing companies to the public markets. The majority of his investment portfolio is in energy, logistics, transportation, manufacturing, communications, healthcare, and real estate. Sam founded and chairs Equity Group Investments and Equity International, serving on Equity International's Investment Committee. He also chairs five public companies and is an active philanthropist with a focus on entrepreneurial education.

Tal
Head of US East Coast and Latin AmericaUnion Investment Real Estate
USA
Tal Peri is Head of U.S East Cost & Latin America for Union Investment Real Estate. He joined Germany's largest open-ended real estate fund in 2010 in the New York office and has since closed $3.7 billion in acquisition & disposition transactions. Prior to this role, Tal was an Associate Director at WestLB, New York, where he was responsible for $1.3 billion in real estate acquisition & development finance transactions.

Tom
CEOEquity International
USA
Tom Heneghan has served as a leader in Sam Zell's organizations for more than 25 years. Today, he is the CEO of Equity International (EI), which is recognized as a partner of choice for asset intensive operating platforms that desire access to global institutional capital. Tom oversees all the firm's activities as well as its strategic vision and goals. Since joining EI in 2013, Tom has broadened the firm's mandate in both asset classes and geographies.
Meet our exclusive format.
GRI has no speakers, no presentations. Instead, you have a selection of closed-door discussions where everyone can participate.
Much like a conversation in your own living room, the dynamic environment allows you to engage with your peers in an informal and collegial setting.